Tyler, The Creator Says Frank Ocean's Blonde Album Turned Him Into a "Fanboy"
Tyler, The Creator loves him some Frank.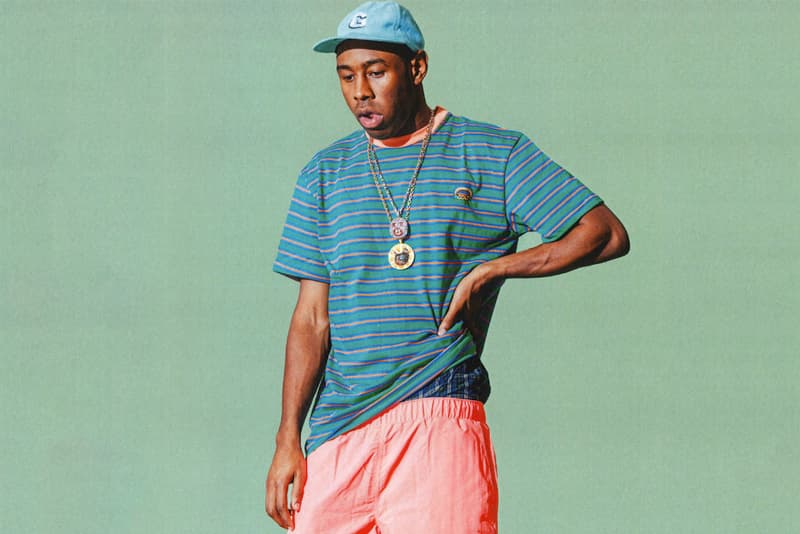 In a new interview with GQ Style about his new Golf Le Fleur collection, Tyler, The Creator opened up about his distaste for these new streetwear trends and his endearment for Frank Ocean's new album.
"I mean, everyone's in, like, what? A torn tee of some band they don't like..some ripped jeans. A dad hat. Everyone is wearing dumb tour tees right now. That shit is weird. You don't even like that band. Why are you wearing that?"
In regards to Frank's album, Tyler says it's his favorite project from the singer thus far:
"It's weird because I'm friends with him and this album made me so, so, so much of a fanboy. It's crazy because I was with him when it came out, like that week or whatever, and I kept complimenting him on certain songs, certain little things that I liked in different songs. And I low-key think he started getting annoyed cause I just kept badgering him about how much I liked the album. But I really, really fucking like it."
Read the full interview here.