Shinola Is Opening a Hotel in Downtown Detroit
The watch brand is branching out at home.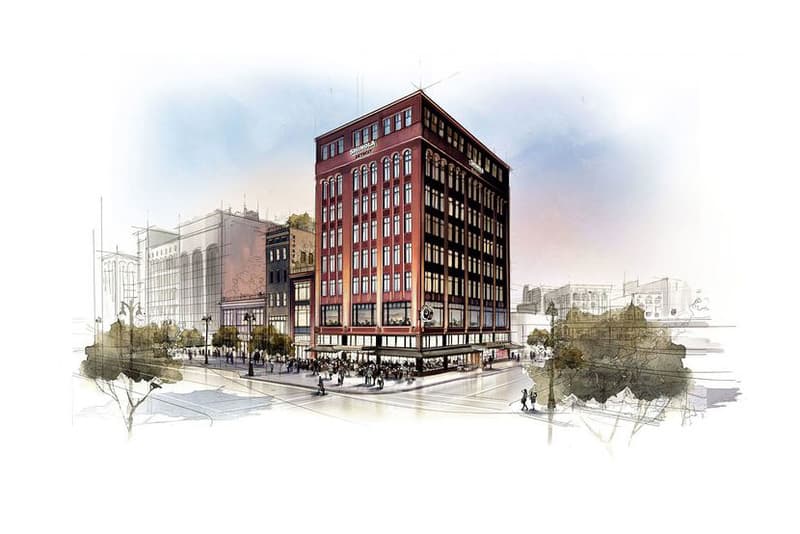 Shinola's latest offering isn't a watch. The Detroit-based timepiece company is venturing into the hotel business. Partnering with local developer Bedrock Detroit, the brand is opening a 13–room hotel in a former shopping district with an opening date slated for fall 2018. Located at 1400 Woodward Avenue, the historic building dates back to 1915 and was originally a T.B. Rayle & Co. department store before housing the Eastern Wig and Hair company. Having been vacated for a few years now, Bedrock Detroit is planning on revitalizing the building and renovating it inside out. Partnering with a mix of loal and national firms, this is another move by the brand that continues to stay true to its own heritage. Stay tuned for more information regarding this space.