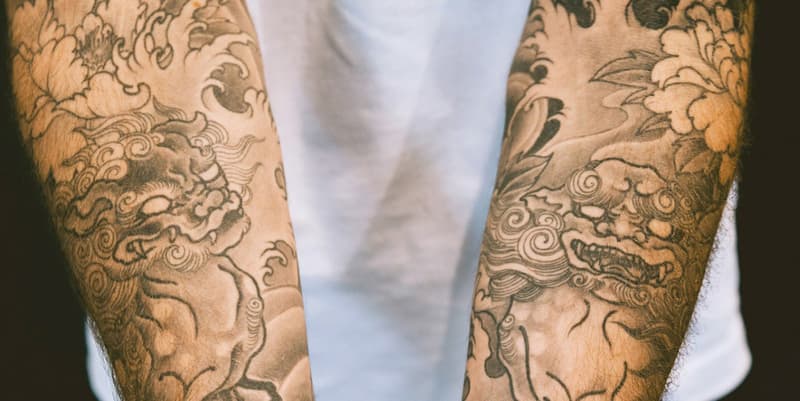 Ink Stories: The Unique Styles of Three Traveling Tattoo Artists
Conversations at Hong Kong International Tattoo Convention.
---
As tattoos become increasingly ubiquitous markers of identity, artists have concomitantly become more visible, extending their influence beyond local scenes and garnering audiences online. Tattoo conventions hence serve as breeding grounds for cultural exchange, allowing artists to travel and perform their work outside of their home countries. This year marked the fourth running year of the Hong Kong International Tattoo Convention. Hosted by Freedom Tattoo, the convention hosted notable figures including Norm of MSK/AWR crew from Los Angeles and Shige Nori from Japan alongside local studios such as Starcrossed Tattoo and Galaxy Hong Kong. We caught up with David Cote Peyote, Jee Sayalero and Raphael Buehlmann, three emerging artists who have pulled from various spectrums of the creative landscape —  from graphic design to Japanese Ukiyo-e paintings — in their diverse styles.
1 of 5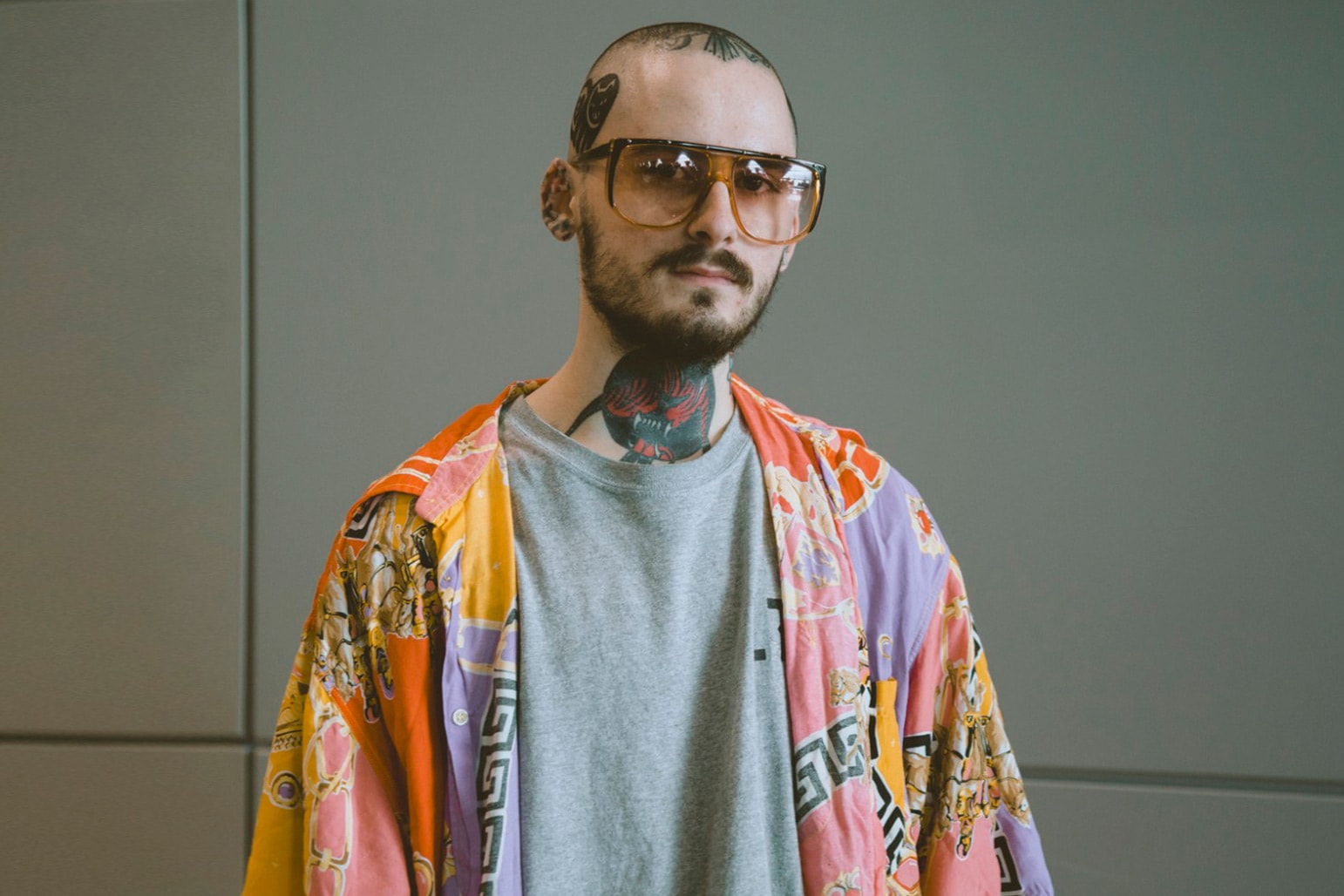 2 of 5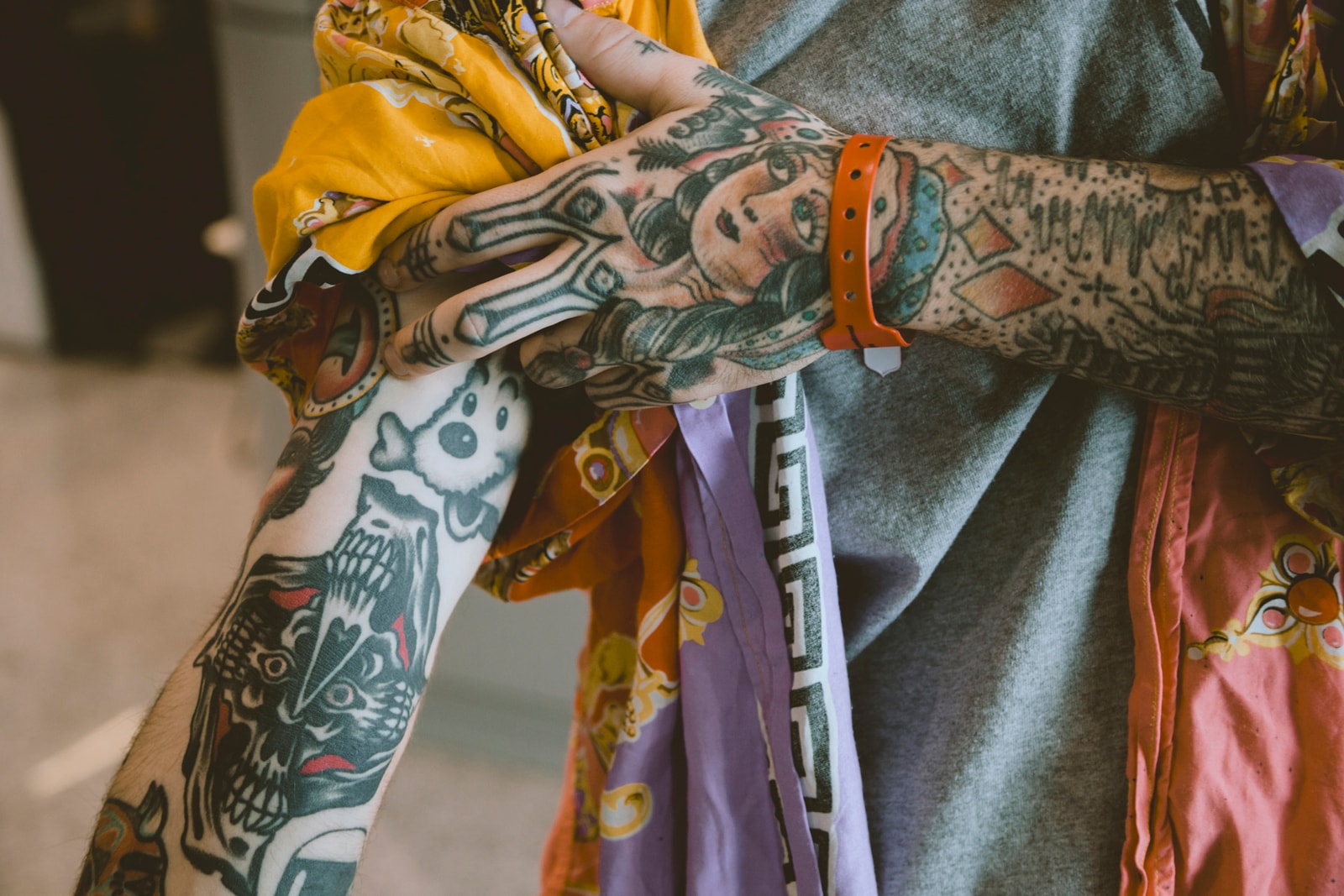 3 of 5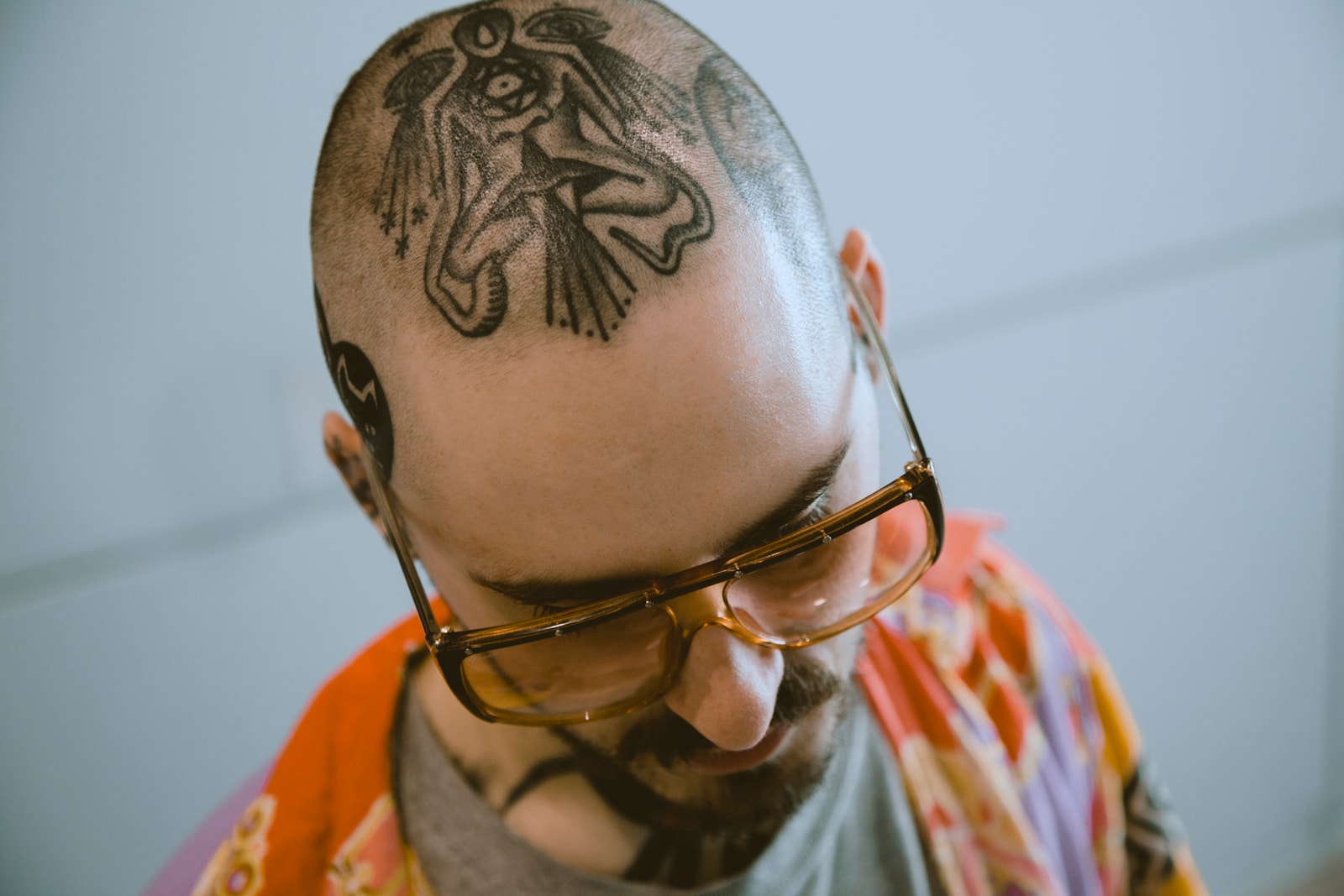 4 of 5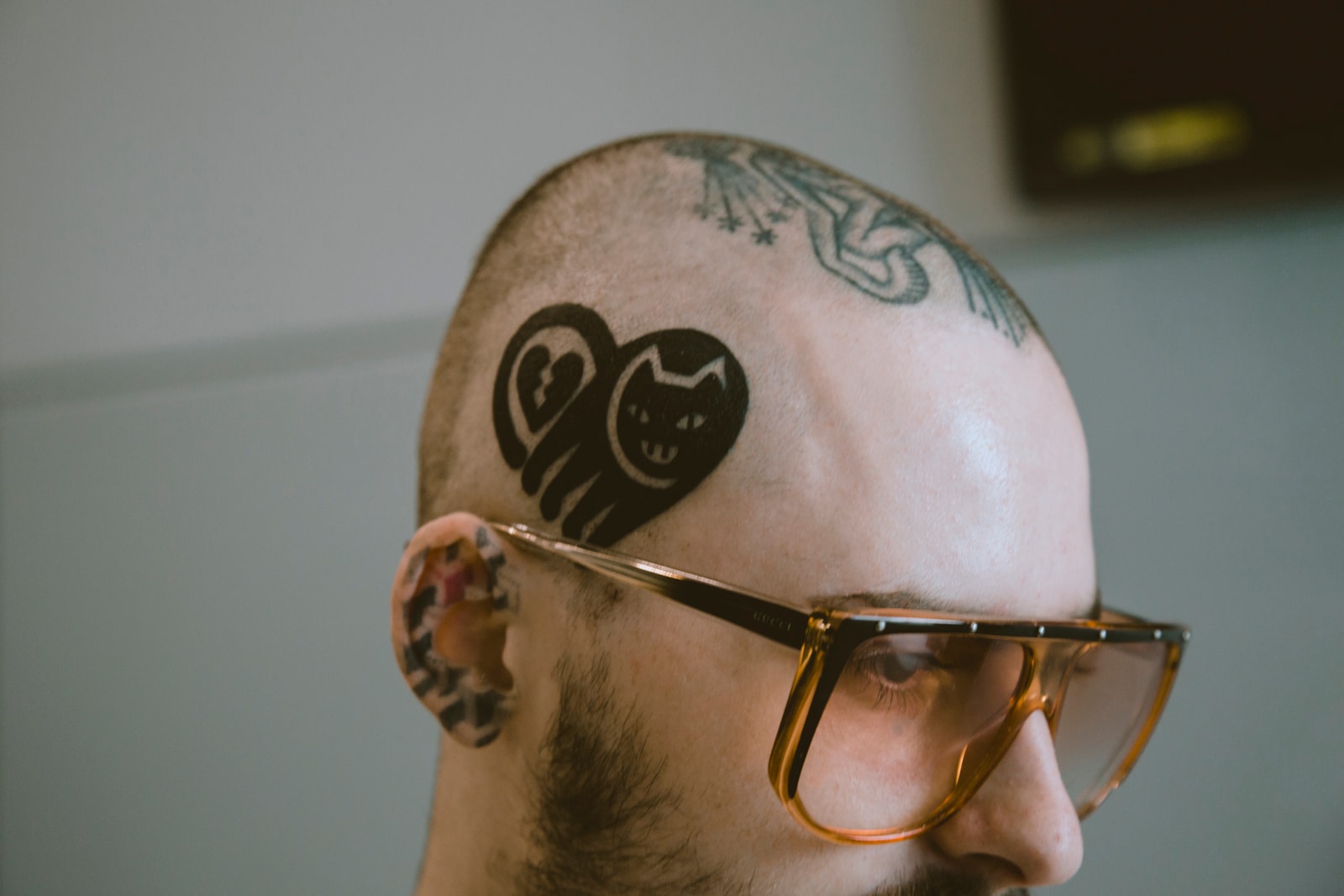 5 of 5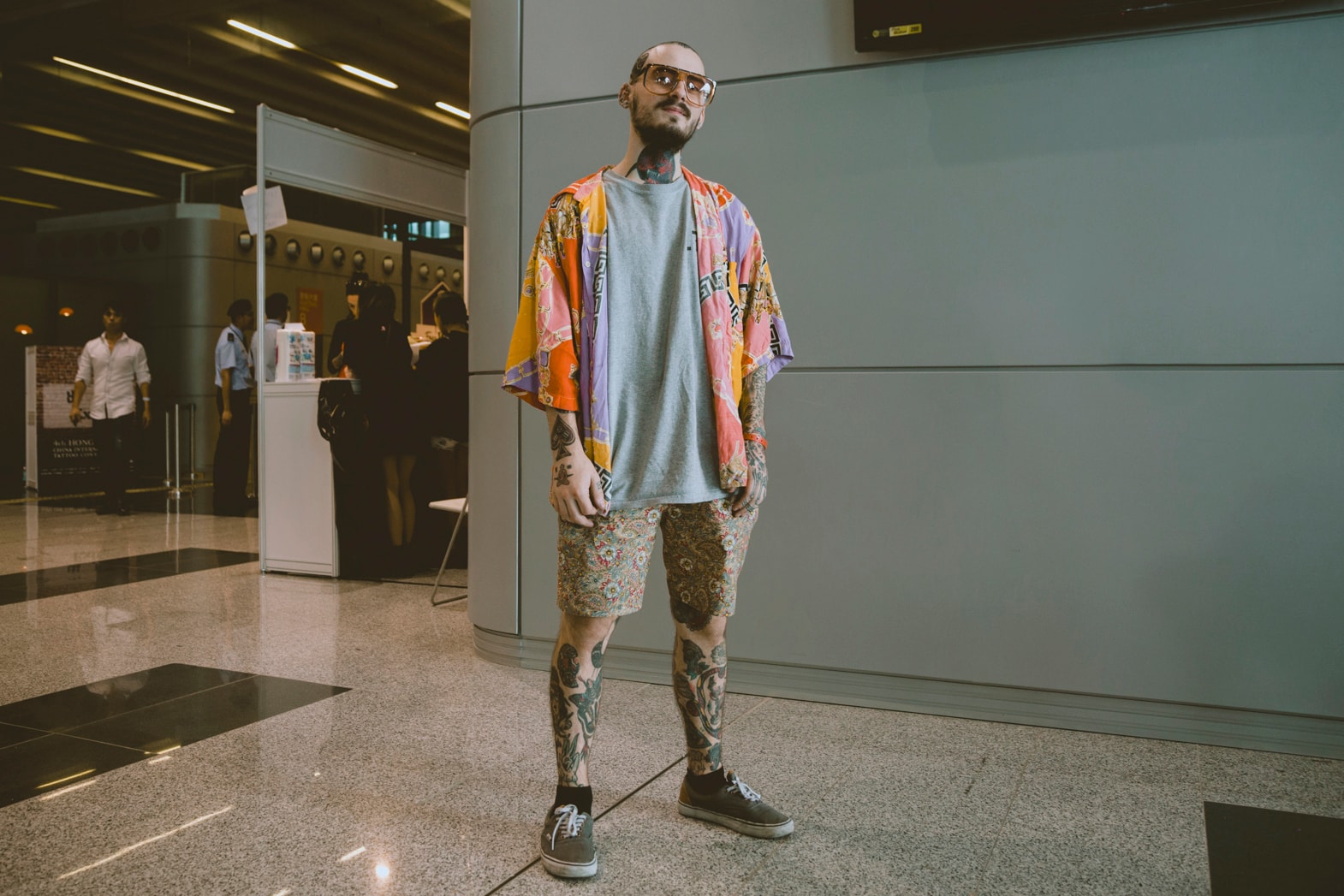 Where are you from?
Montreal, Canada. Quebec.
How long have you been tattooing for?
I've been tattooing for 5 years now.
How would you describe your style?
Psychedelic. It's a mix: graphic design with a surreal vibe to it.

 My inspiration mainly comes from Polish posters from the past. I'm also inspired by today's graphic design, the way images are often based on circles and other shapes.
What do you enjoy tattooing?
I like doing simple work as much as I like doing complicated portraits. Everything's weird. Anything too down-to-earth is not for me. I like spacey.
Can you tell us the stories behind some of your tattoos?
I was in Denver with this guy, Troy. 
He did this Cali tattoo and it didn't heal well because I was travelling. We worked on it all night from 11pm to 6 in the morning. So it was a rough one. When I did my head tattoo, I had really long hair; when we did it I just shaved the section, so it turned into a crown top. I kept it for a year and it was gross.
1 of 3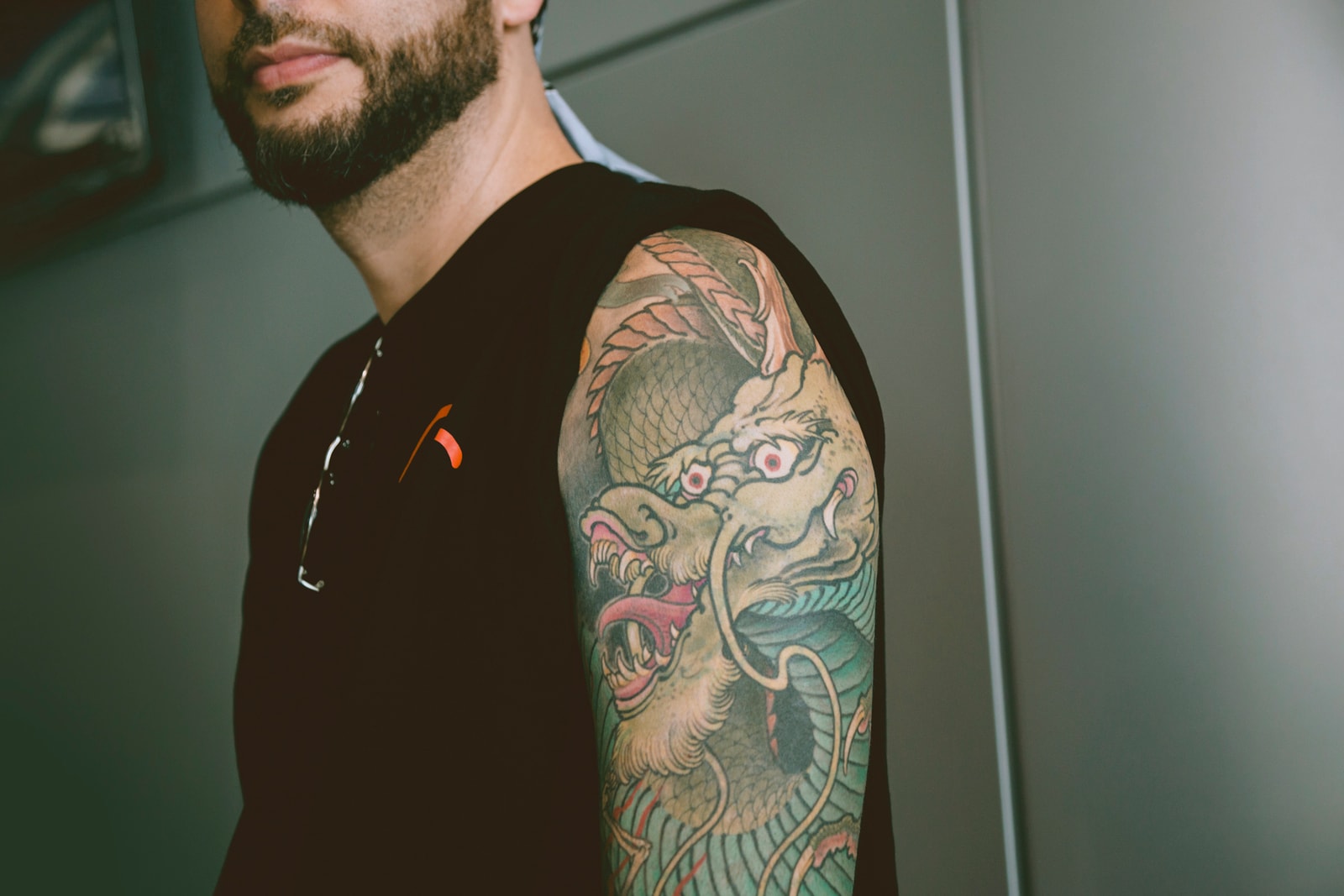 2 of 3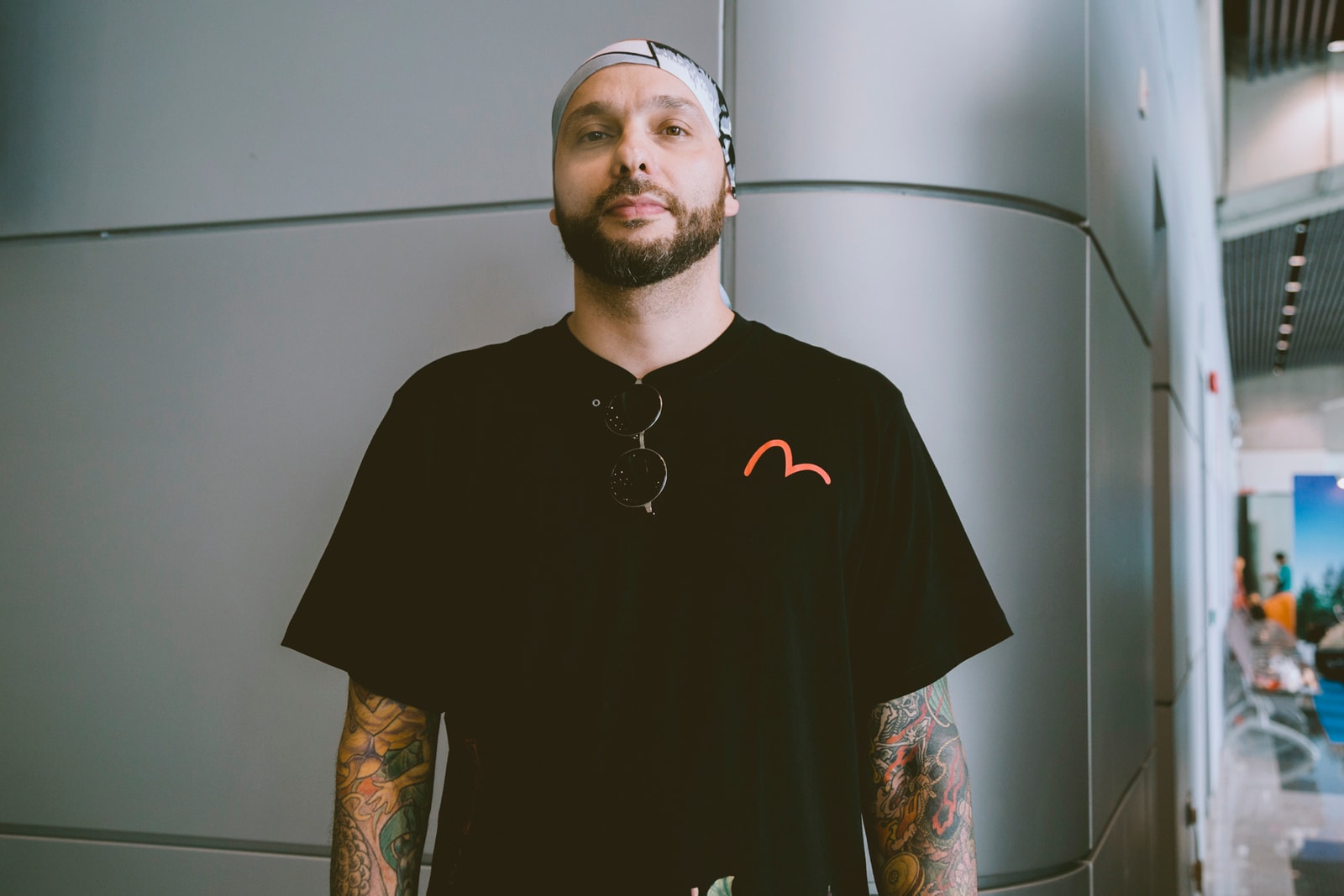 3 of 3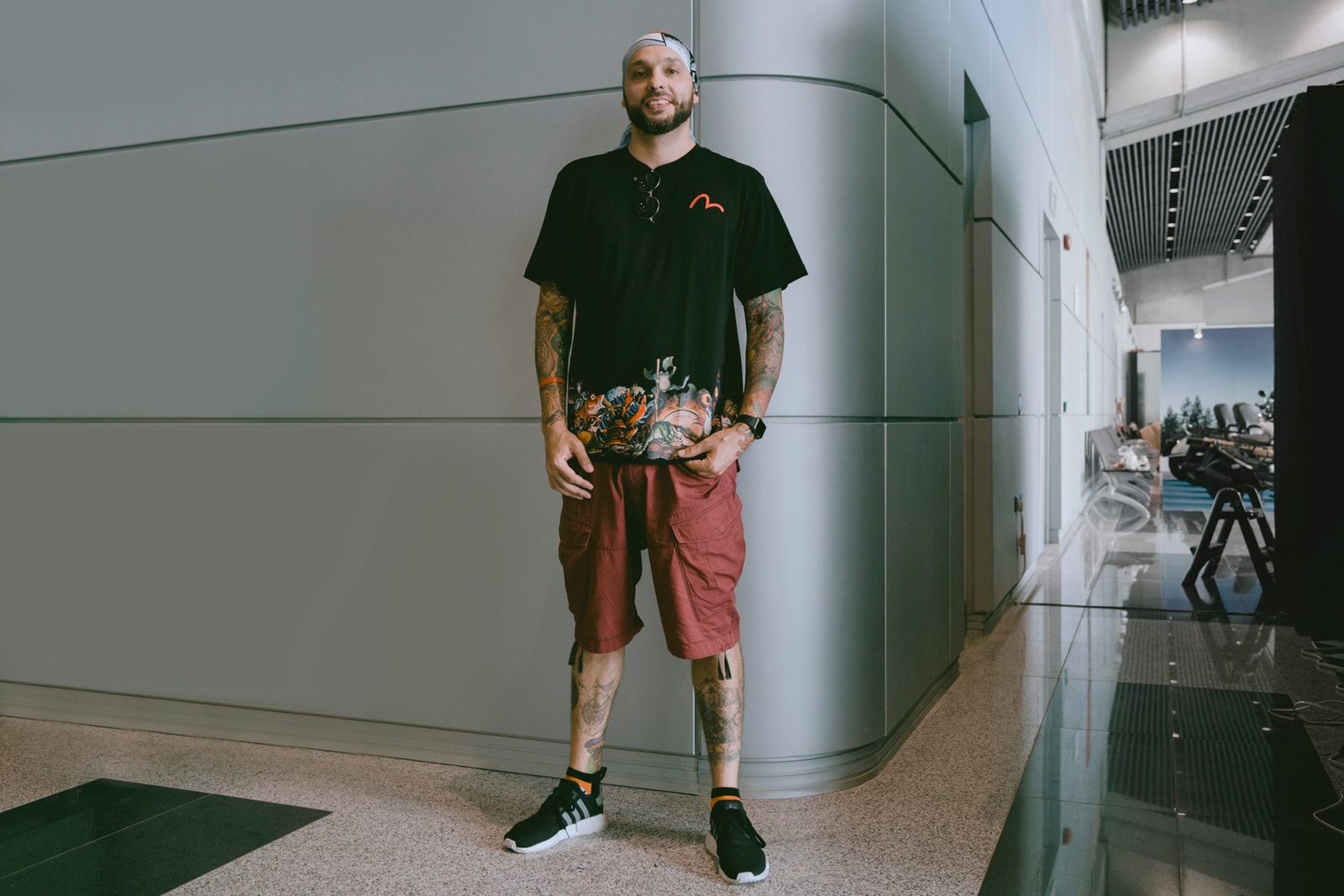 Where are you from?
Madrid, Spain.
How long have you been tattooing for?
I've been tattooing for fifteen years.

 People these days like Neo-Oriental styles. I try to take more style influences from more old Japanese paintings, mainly Ukiyo-e and Kanō school paintings and various sculptors, too.
From where do you draw inspiration?
I've made trips to Japan to find inspiration, drawing different parts of Japan. When people see my style they say it's 'kawaii,' they love it. I'm surprised sometimes when some people don't know their own culture- it's true that people aren't interested in digging deeper. But I'm all about the passion.
How would you describe your current style? What's the story behind your arm?
I started doing a lot of Yōkai. They are shinto spirits. The Japanese believe that everything can be alive. The Yōkai consist of 8 million different spirits, so I turn to them for my compositions. 

My arm tattoos were done by my master Phillip Leu. They also represent Yōkai coming to life. This is a Japanese belt that is turning into a dragon, with skeletal objects and flowers. I had it done in Switzerland.
1 of 4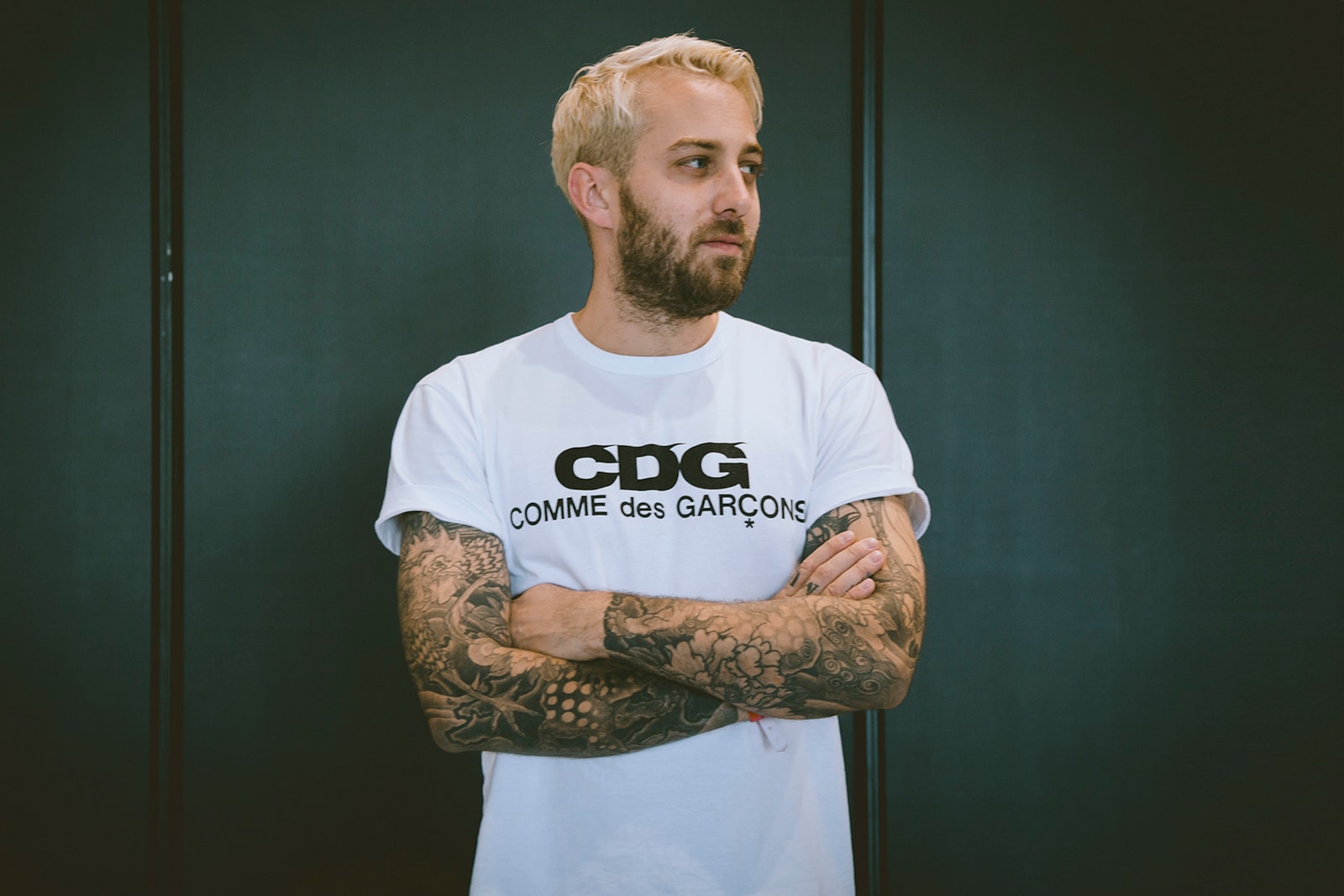 2 of 4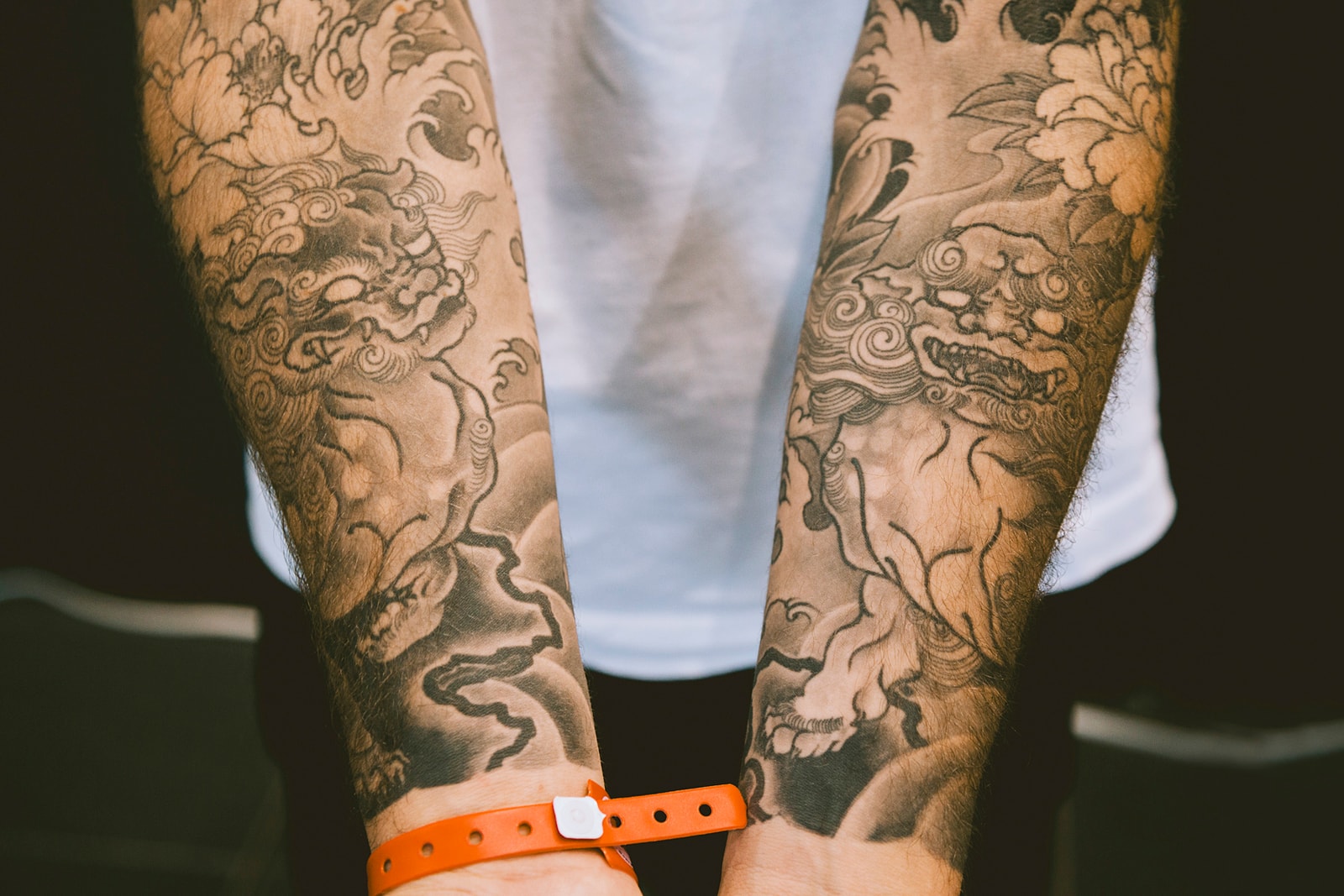 3 of 4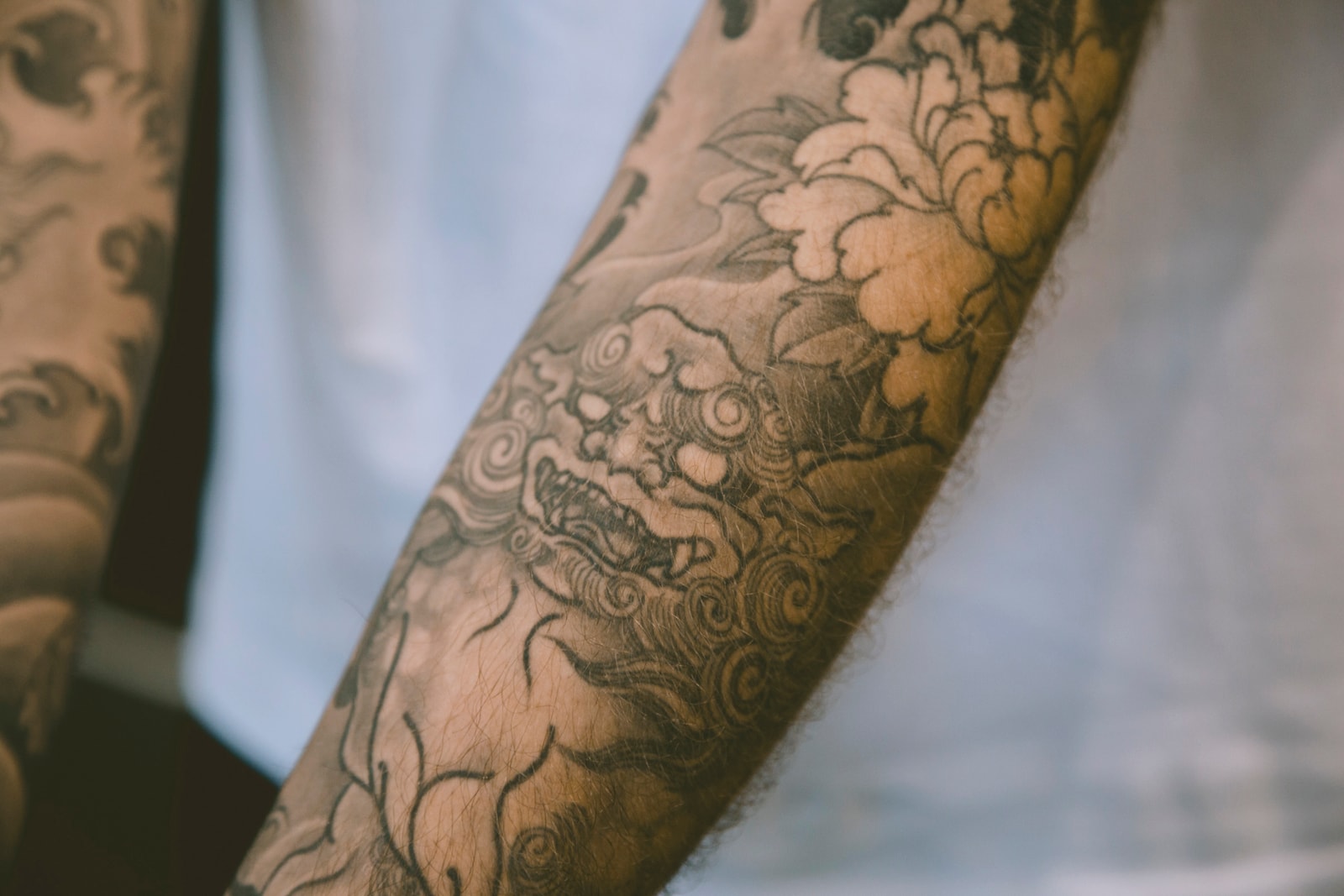 4 of 4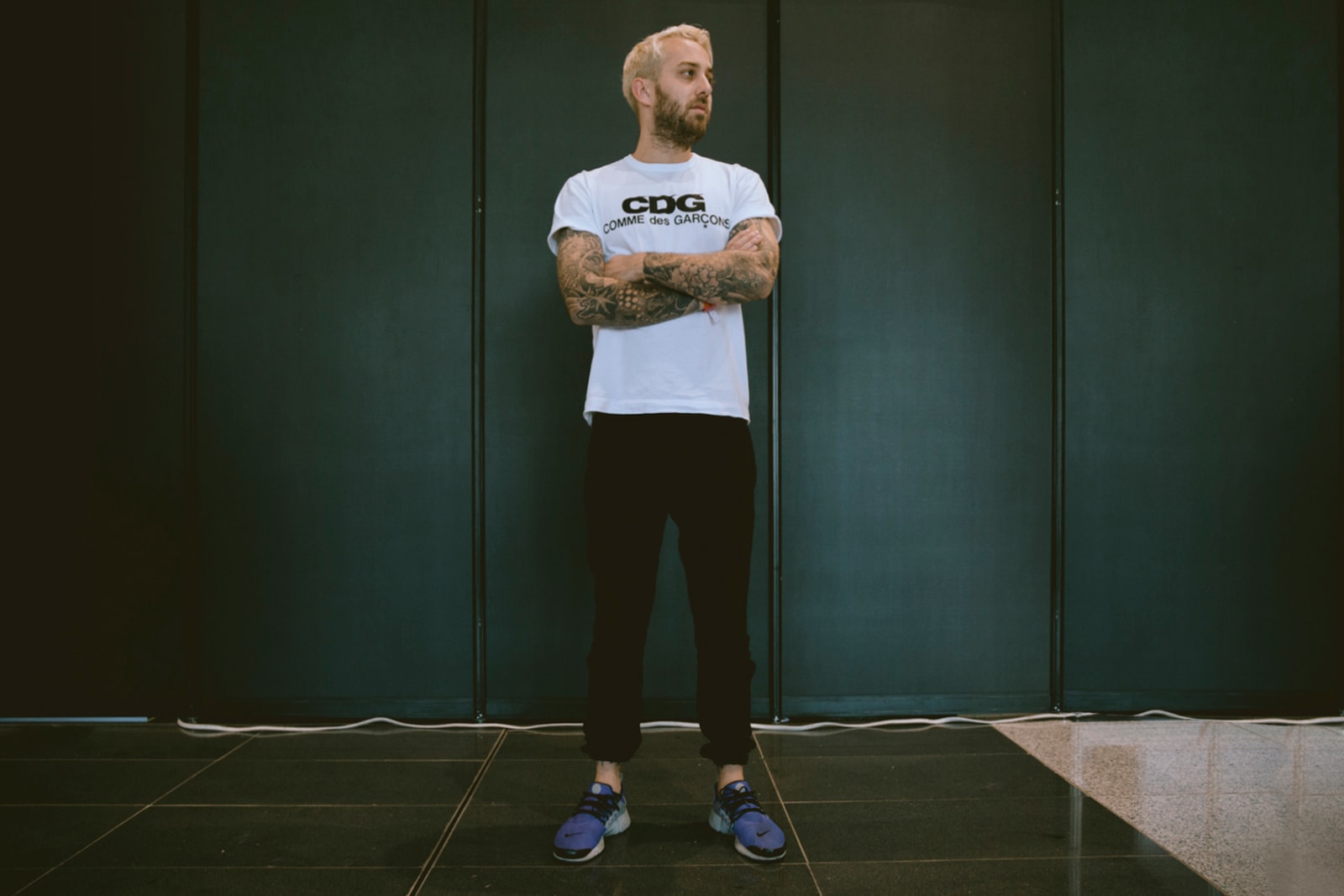 Where are you from?
Zurich, Switzerland.
What is your tattooing background?
I'm the owner of Benevolent Tattoo in Switzerland. Including my apprenticeship, I've been tattooing for 6 years.
How would you describe your current style?
Asian aesthetics– or at least more than before. A few years back I was working with typically European styles, the shading techniques and the placement is still quite European, but the designs themselves are Chinese and Japanese-based. 

I'm a photographer as well. I see influence in art as a general thing could go from music to art or the way people dress. I've been studying Ukiyo-e, old woodblock prints from Japan teach a lot about positioning and contrast. As a tattoo artist, I think there's a lot to learn from old paintings.
What is your favorite tattoo on your body?
My arms were done by MICK from Zurich. He's a legendary tattoo artist, so  it was an honour to arrange an appointment with him. His studio is in the mountains; you have to drive far to get there. It was an amazing and inspiring moment because it changed everything I thought I knew about tattoos. The foo dogs or 'shishi' are a symbol of protection. I like the idea of having both a male and female character, representing a yin-yang philosophy.
What project are you working on at the moment?
I'm working on a full back piece. It shows a mixture of the styles I do best. On one side it's super Asian but you can see it has different influences as well. I love every one of my customers, but with this project it feels like my birthday every time he comes into the studio.
How far in the process are you?
The hardest part is done. I'll say six more sessions.