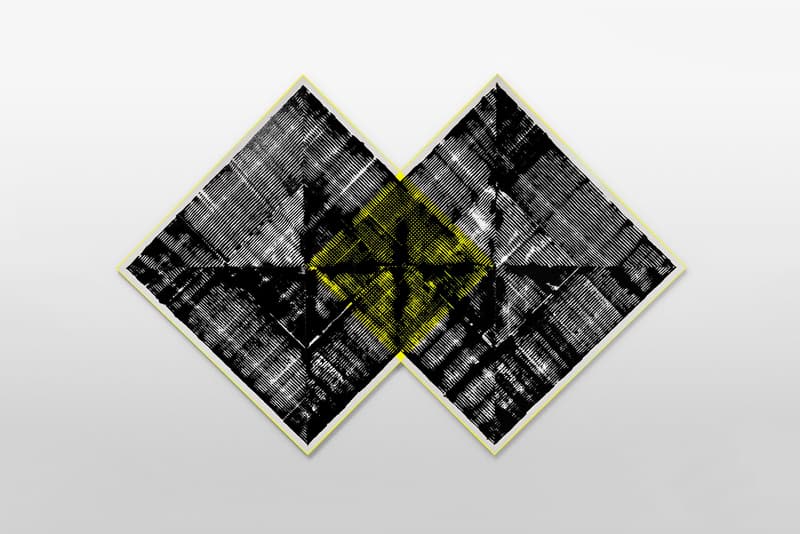 REVOK to Open New Exhibition That Displays "the Physical and Conceptual Disintegration of Structures"
REVOK is setting up shop in Los Angeles through mid-November.
---
Back in February, REVOK teamed up with the likes of Adrian Falkner, AJ Fosik, Cleon Peterson, Faile, Hacer, Kelsey Brookes, Mars-1, POSE, Ryan McGinness, Sam Friedman, Shepard Fairey and Swoon for a collective exhibition with Library Street Collective in Detroit. Now REVOK and LSC are together again, this time taking to Los Angeles for a brand new solo show. Dubbed "SYSTEMS," the display will explore "the physical and conceptual disintegration of structures" as the self-taught artist offers up new large-scale paintings on both canvas and metal, some of which utilize unique proprietary tools like an apparatus that can hold and spray eight cans simultaneously — the results of which are a system of lines and imperfect patterns that could never be repeated by hand. Many of the works also pay homage to longtime influence Frank Stella — specifically the artist's Black Series of the '60s — as REVOK introduces gestural glitches to disrupt Stella's geometrical perfection.
"SYSTEMS" opens October 22 at the Castelli Arts Complex and will remain open to the public through November 12.
Castelli Arts Complex
5428 W. Washington Blvd
Los Angeles, CA 90016
United States