POLLS: What Is the Worst Halloween Treat?
Please stop giving these out.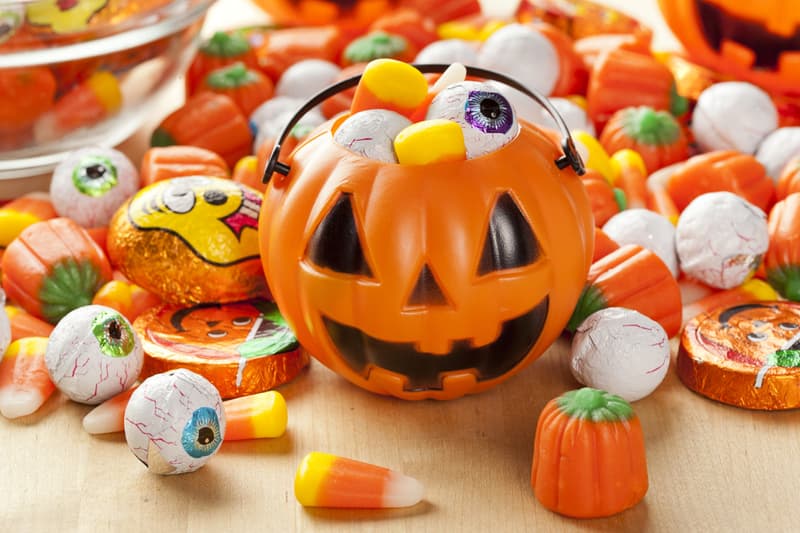 Halloween season is here and you know what that means: candy — lots and lots of outrageous, seasonal, pumpkin- and candy-corn flavored candy. Trick-or-treating may be an activity best suited for the youth, but it's an activity that is imbued with so many memories: maybe they're memories of trekking around your neighborhood trawling for treats; maybe your neighborhood had one rich family with the best swag-bucket; maybe you had that one house that went all-out with decorations which were a little too realistic.
Whatever your experience with Halloween, the end result is always a haul of delectable candies, sweets and treats, usually dumped on the living room floor and devoured way too quickly. There are plenty of Halloween-time goodies that are god-tier (take jumbo-sized Butterfinger bars, for example) and all of these are worthy of praise, but not all candies are created equal. Some people choose to give out god-awful goodies or worse: fruit.
In the spirit of Halloween, HYPEBEAST has gathered some of what it considers the least appealing treats, and we're opening the forum up to our readers to decide which is the absolute worst. If we missed any, let us know in the comment section below.
Peeps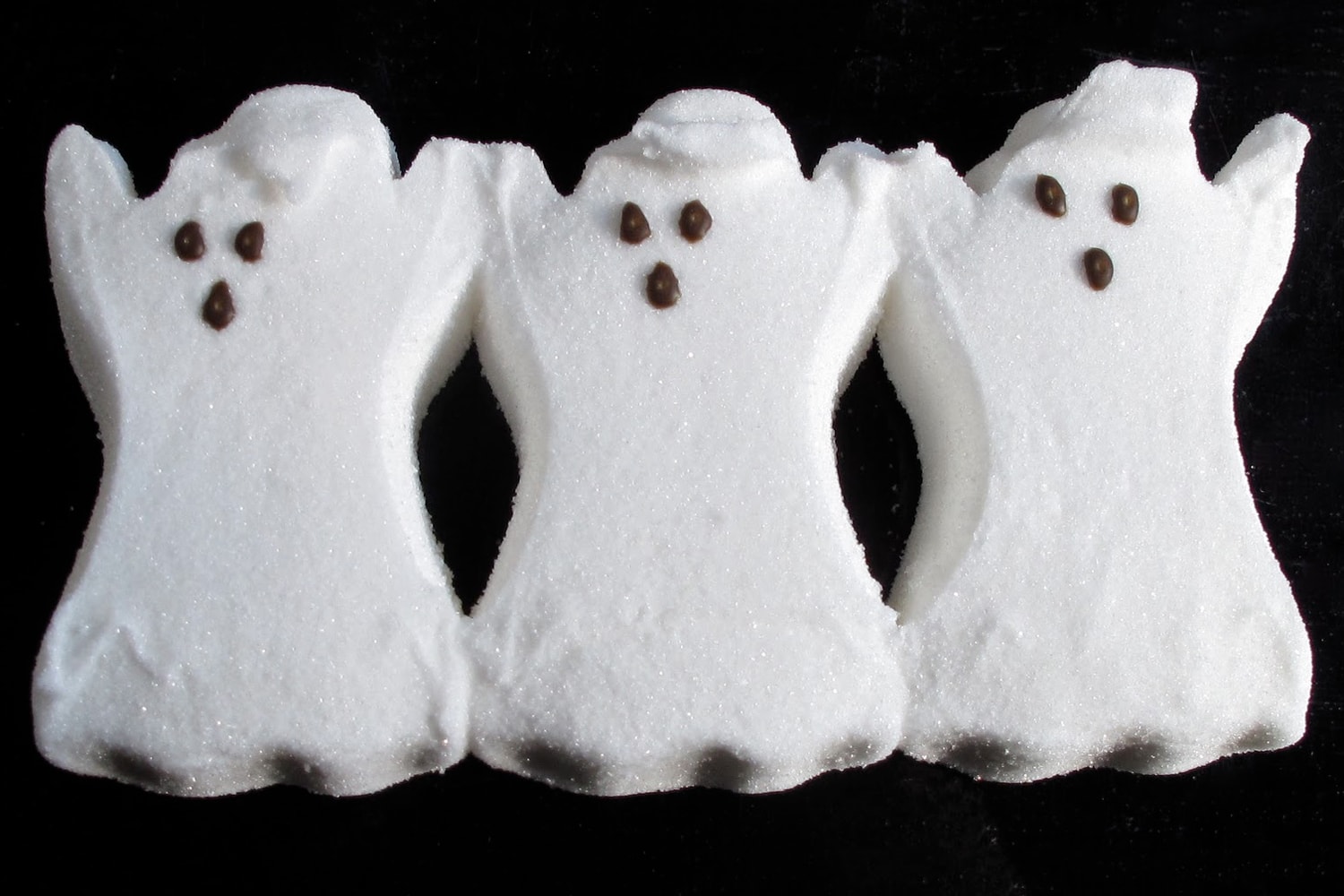 It doesn't matter if they're shaped like a pumpkin, a ghost, or an adorable chick, Peeps are soft garbage. Maybe it's because the sugar coating has the same consistency as a fine layer of sand, or maybe it's the utterly tasteless marshmallow. Honestly, the only place Peeps deserve to be — other than the trash — is burning over an open flame, and we're not talking about s'mores.
Candy Corn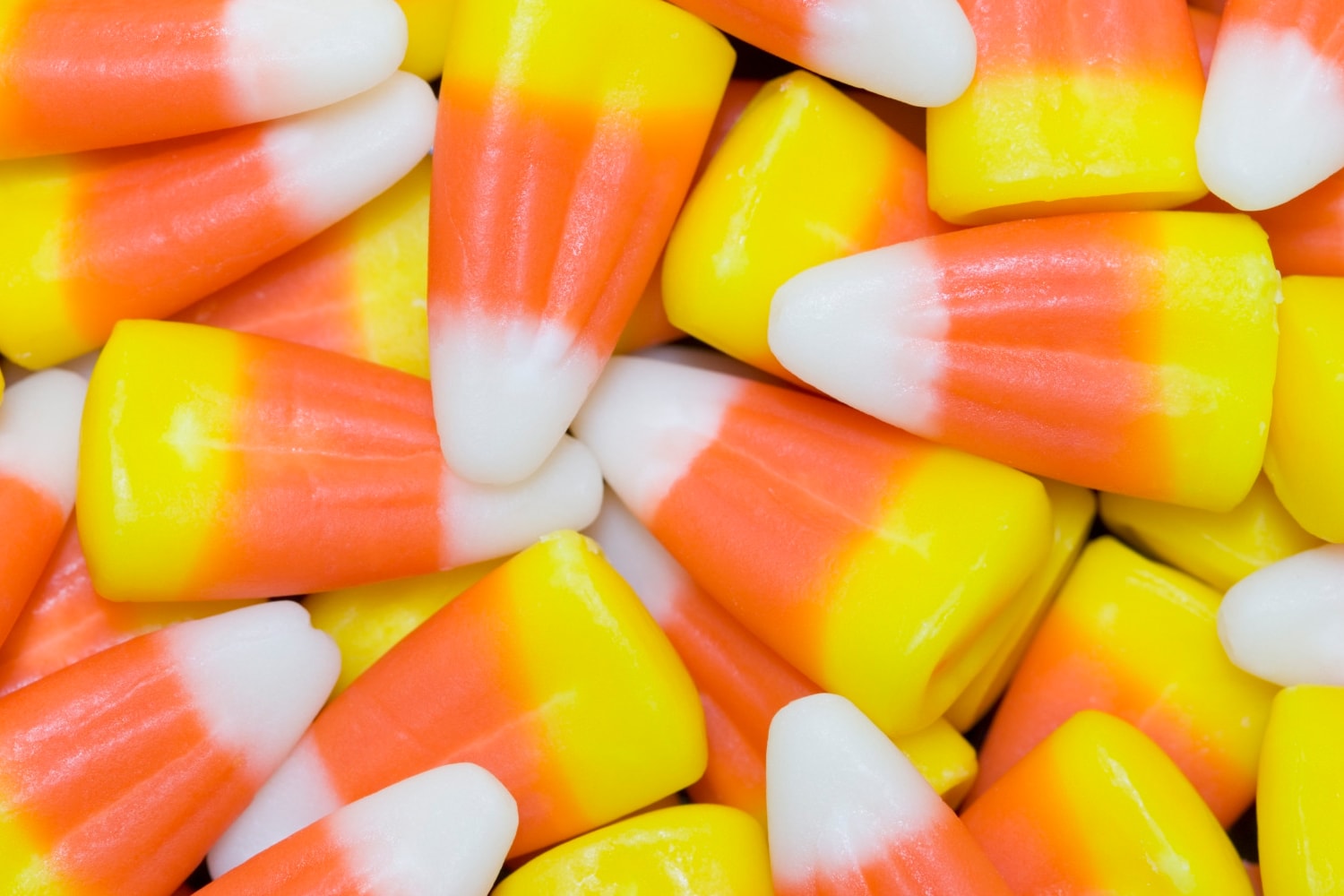 Candy corn is a surprisingly contentious food. The jury is pretty much split in its verdict, but we'll go ahead and say it: candy corn, while seasonal, is timelessly terrible.
Necco Wafers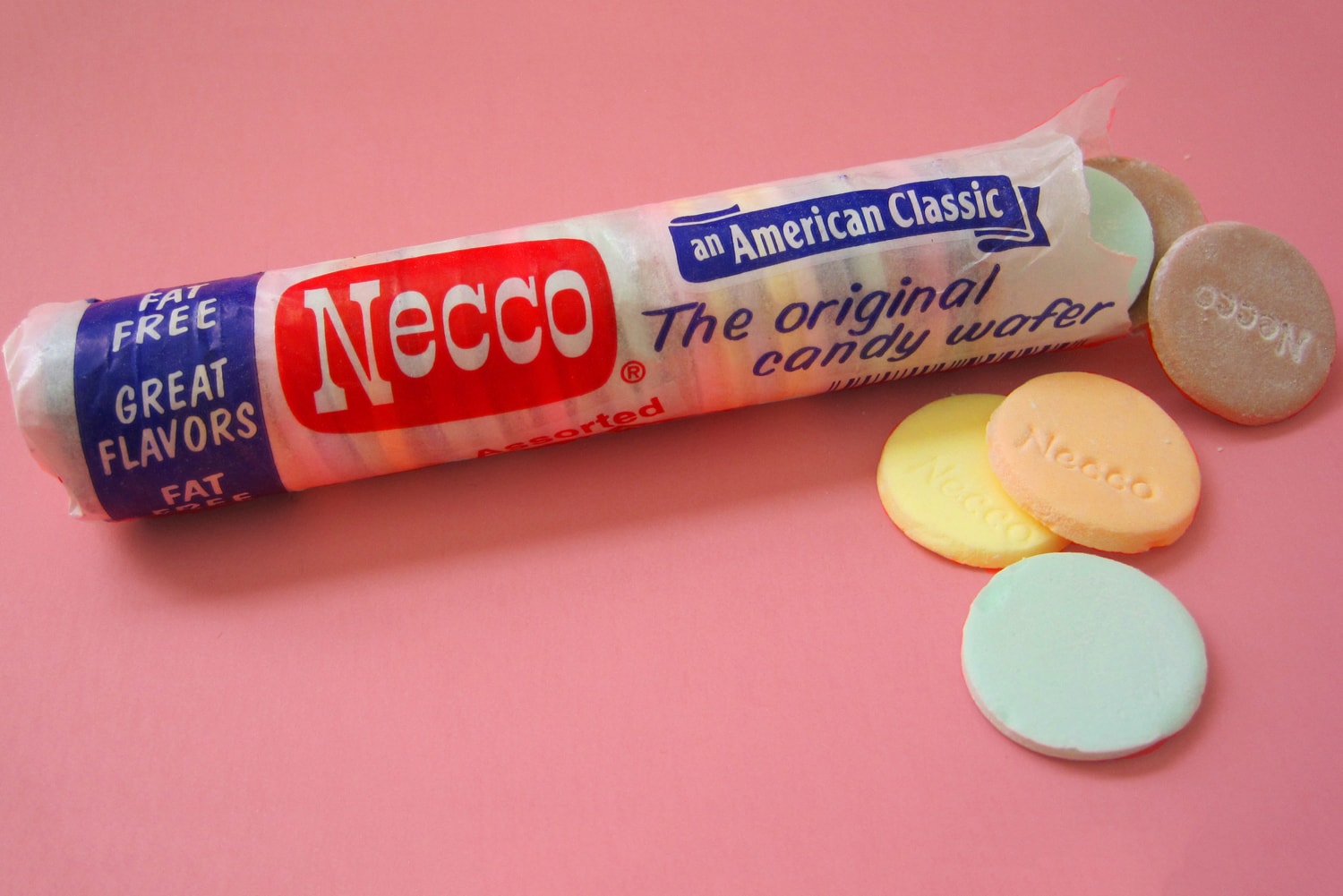 Each roll of Necco Wafers comes with a choice of eight flavors: lemon yellow, lime green, orange orange (obviously), clove purple (?), cinnamon white, wintergreen pink (your guess is as good as ours), licorice black and chocolate brown; but for all intents and purposes, they could have all been substituted with one chalk-flavored roll. These glorified communion wafers are a go-to for the older set — they were carried by soldiers during the American Civil War and World War II — but they should be left behind in history.
Fruit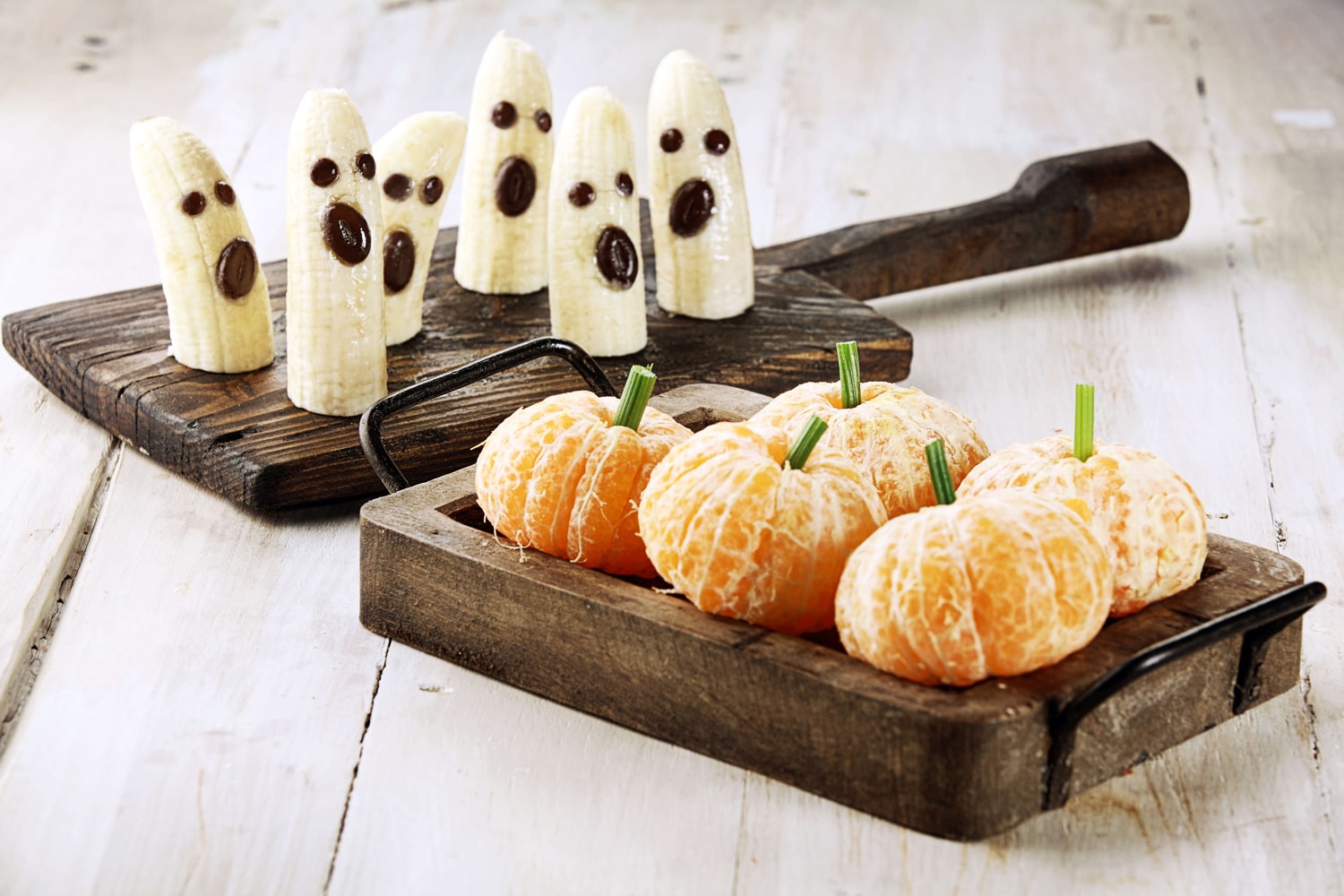 If you hand out fruit on Halloween, you're a cop — that's just how the cookie crumbles. Nobody wants to gorge themselves on Granny Smiths and Red Deliciouses on All Hallow's Eve. Give the people what they want: sweet, sweet sucrose. Fructose's lower glycemic index is laughable and inferior.
Black Licorice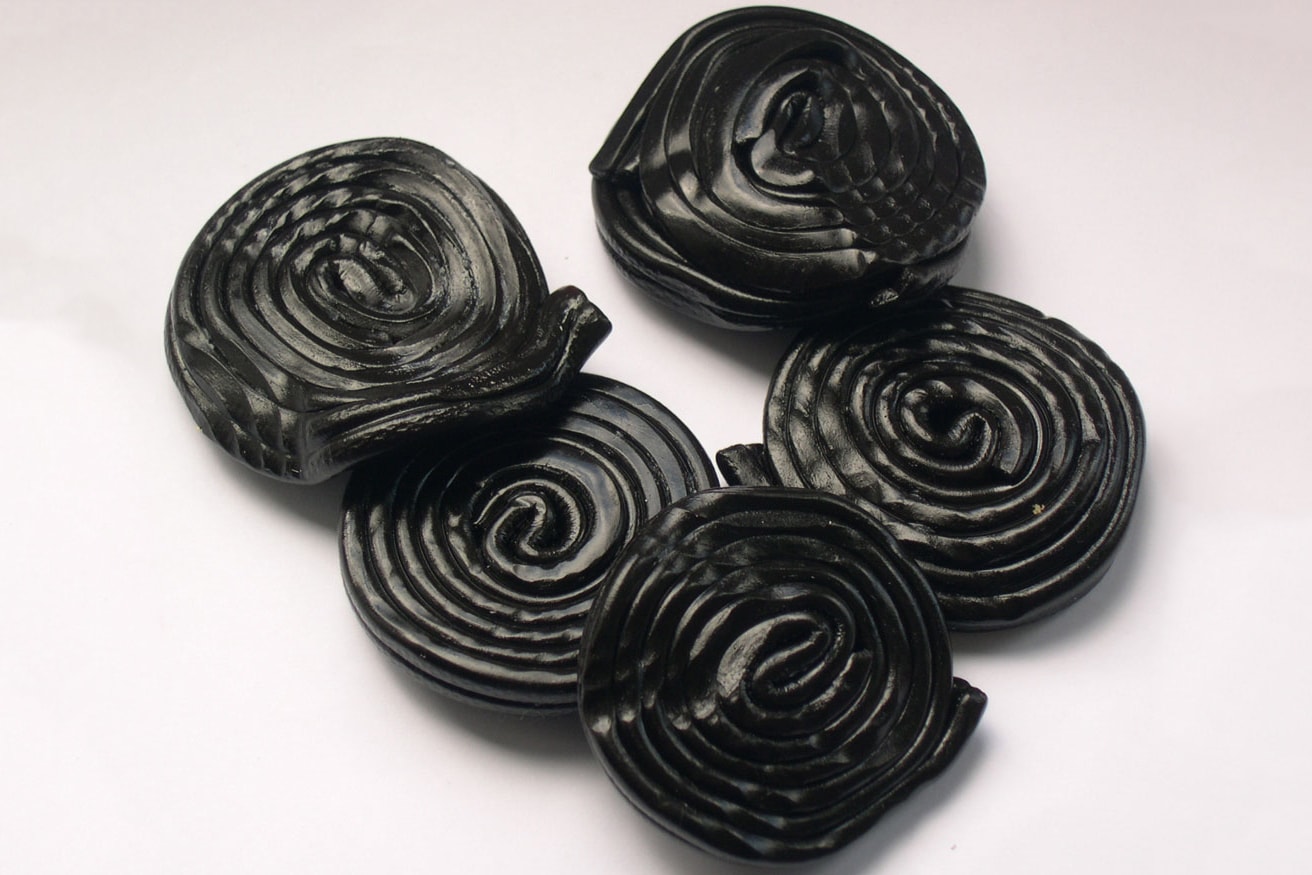 Red licorice is great in almost all its forms: Red Vines, Twizzlers, you name it. Black licorice, on the other hand, gets a hard pass. Maybe it's an acquired taste — the Dutch and the Finns have salty salmiakki, for example — but for the most part, you can keep this salty treat to yourself.
Tootsie Roll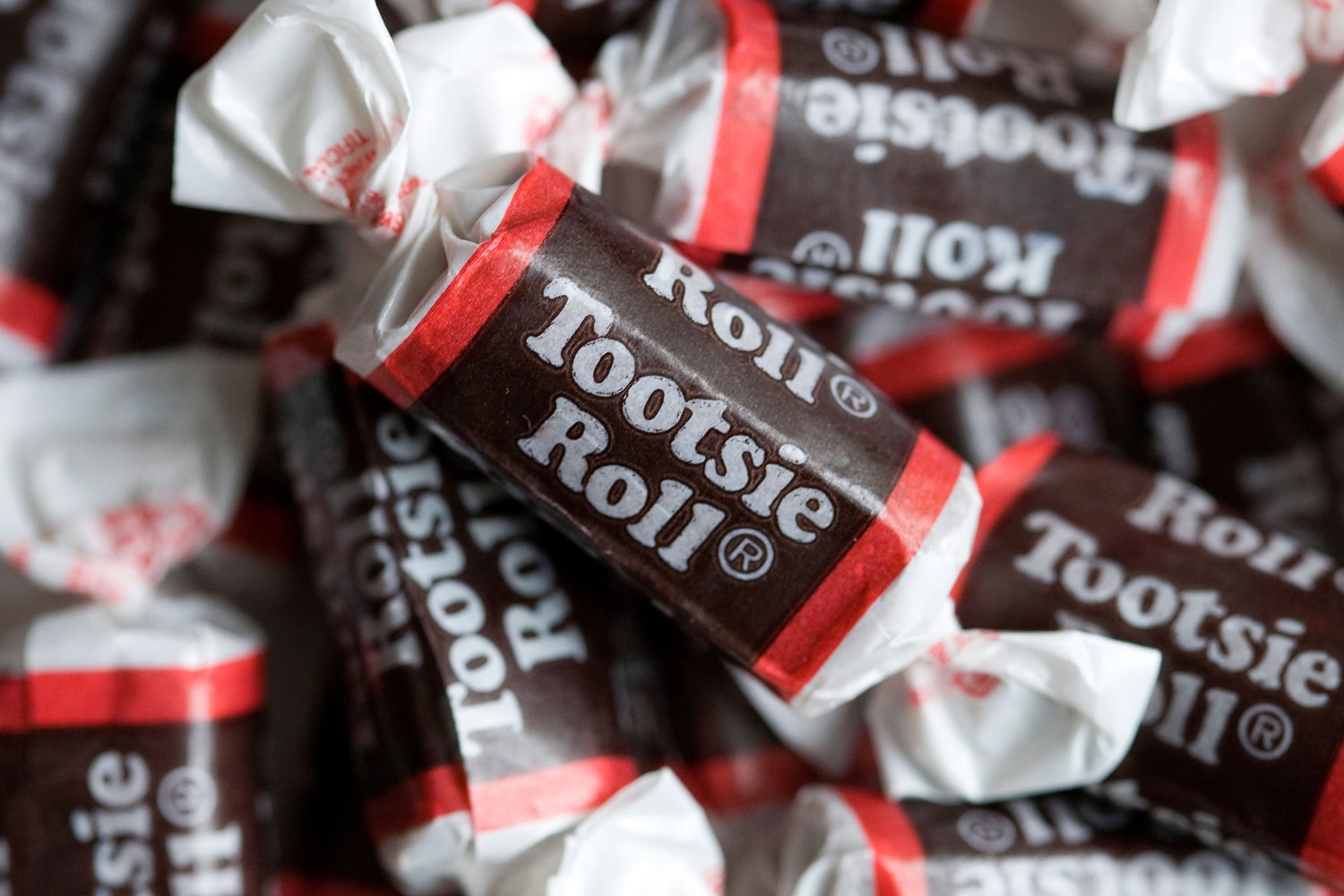 Tootsie Rolls are the ultimate noncommittal candy because they hug the line between chocolate and taffy, chewy enough to get stuck in your teeth but not quite chocolaty enough to actually melt in your mouth. Make your mind up. Plus they're small enough to hand out one per person — the ultimate cheapskate move.
Candy Buttons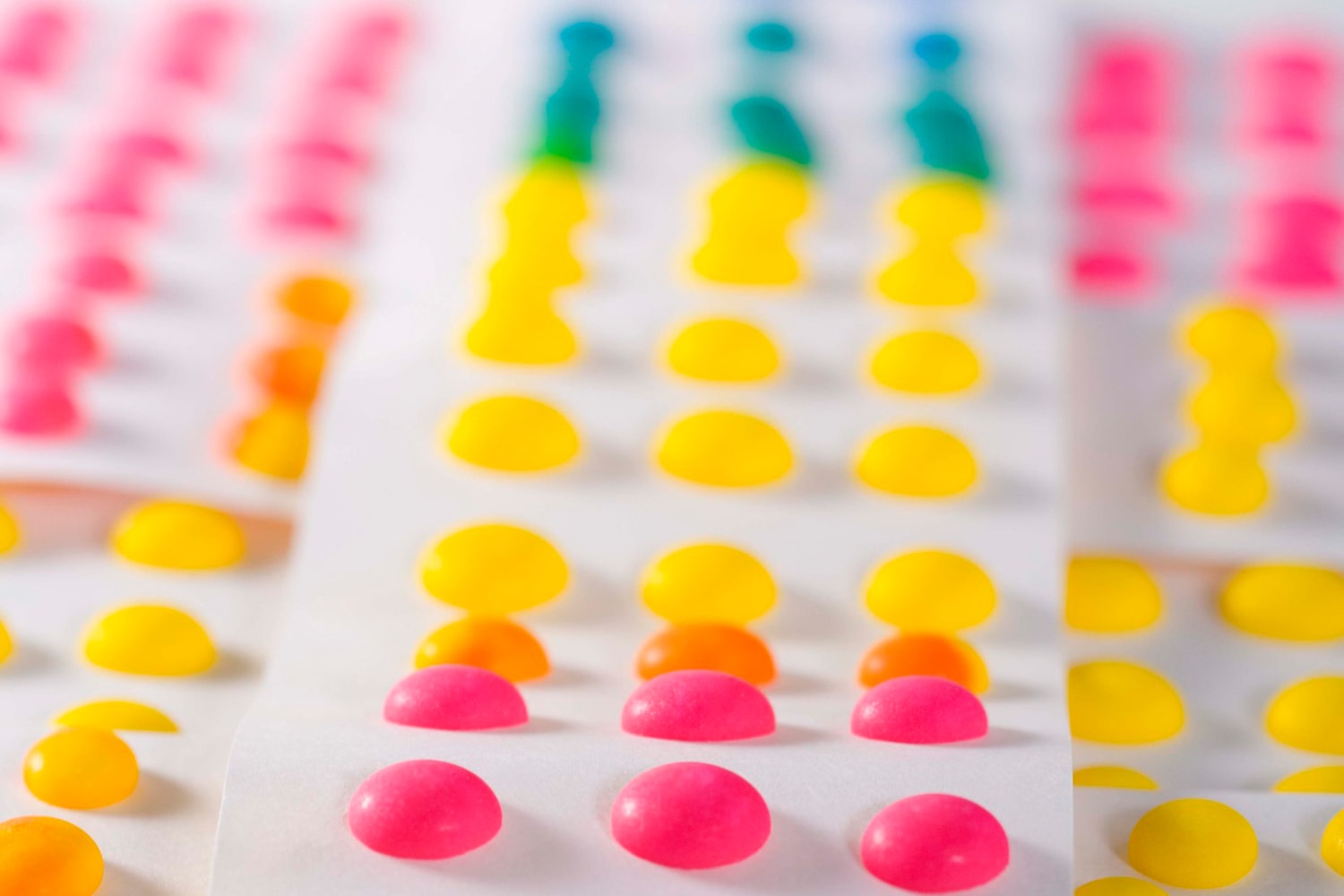 Another Necco product that's basically just colored sugar, only this time they've stuck the candy pegs to a sheet of blotter paper. The three flavors — cherry, lime and yellow — give the illusion of choice. Fun fact: the confectioner boasts that it makes over 750 million candy buttons each year.
Butterscotch Candy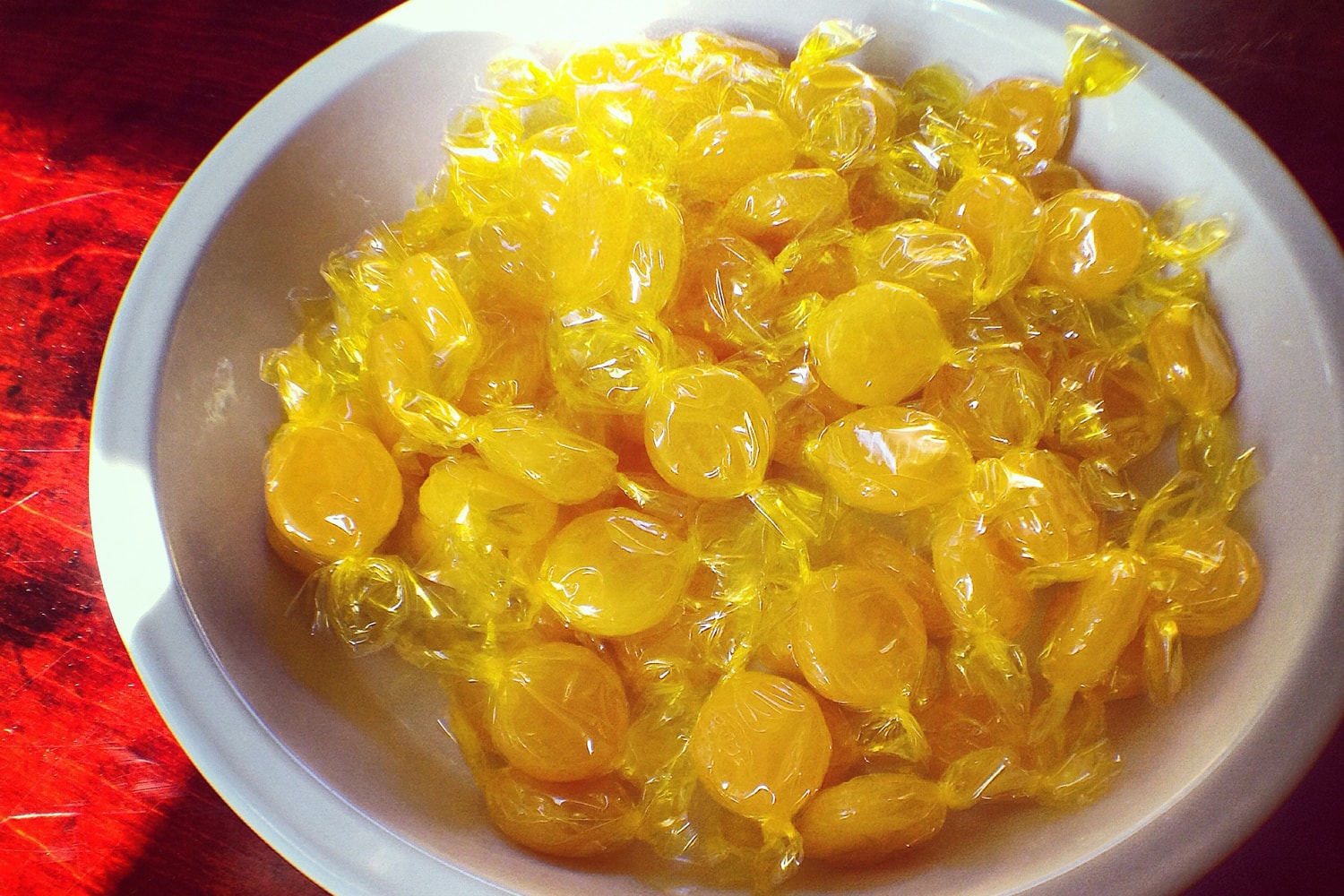 If you're passing these out, you're 100% a grandparent, end of story.
Candy Necklace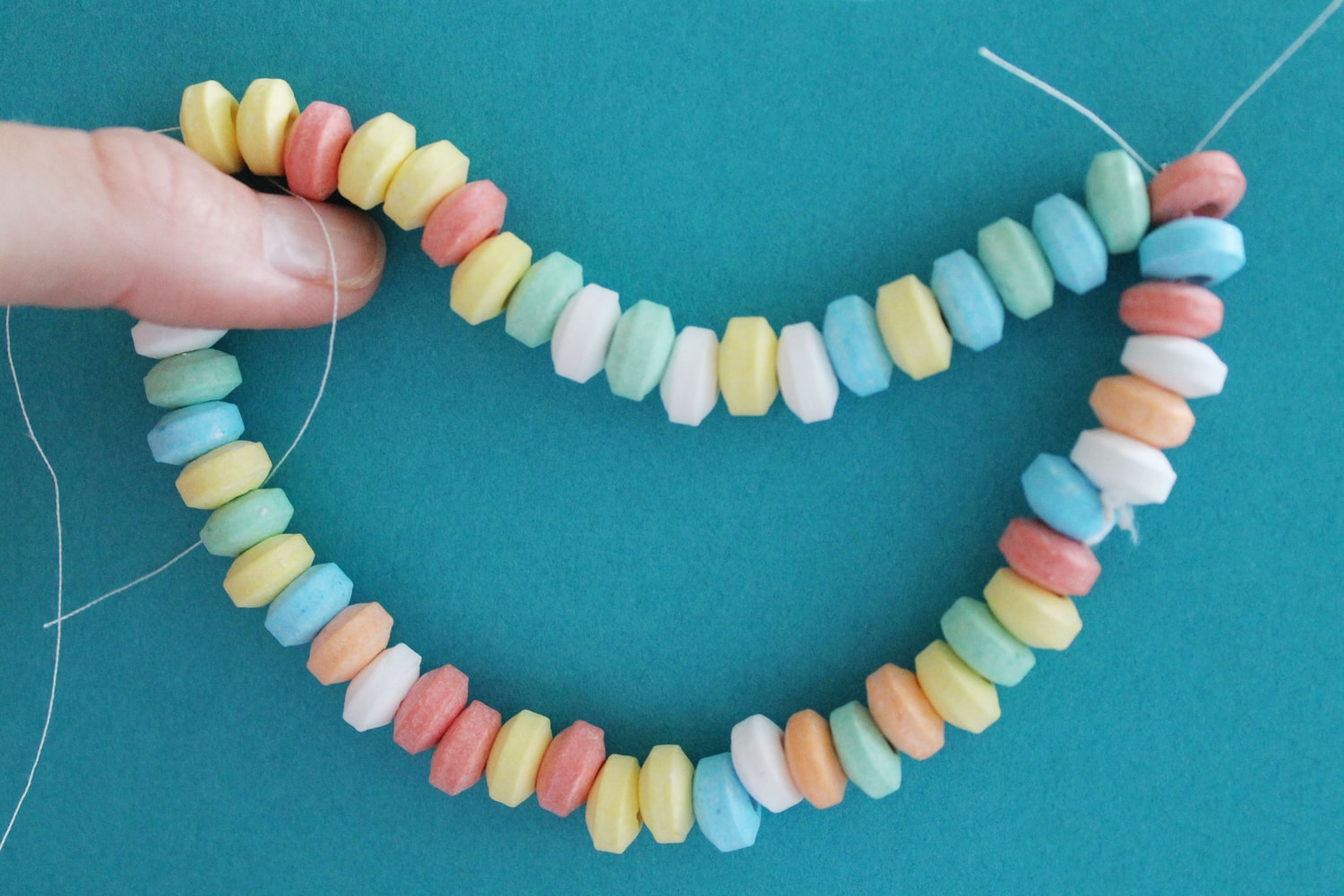 Giving out crunchy necklaces, watches or bracelets that taste like sweet chalk is a sign of phoning it in. Plus wearing them is unsanitary — we don't recommend eating candy that has touched your sweat glands.
Almond Joy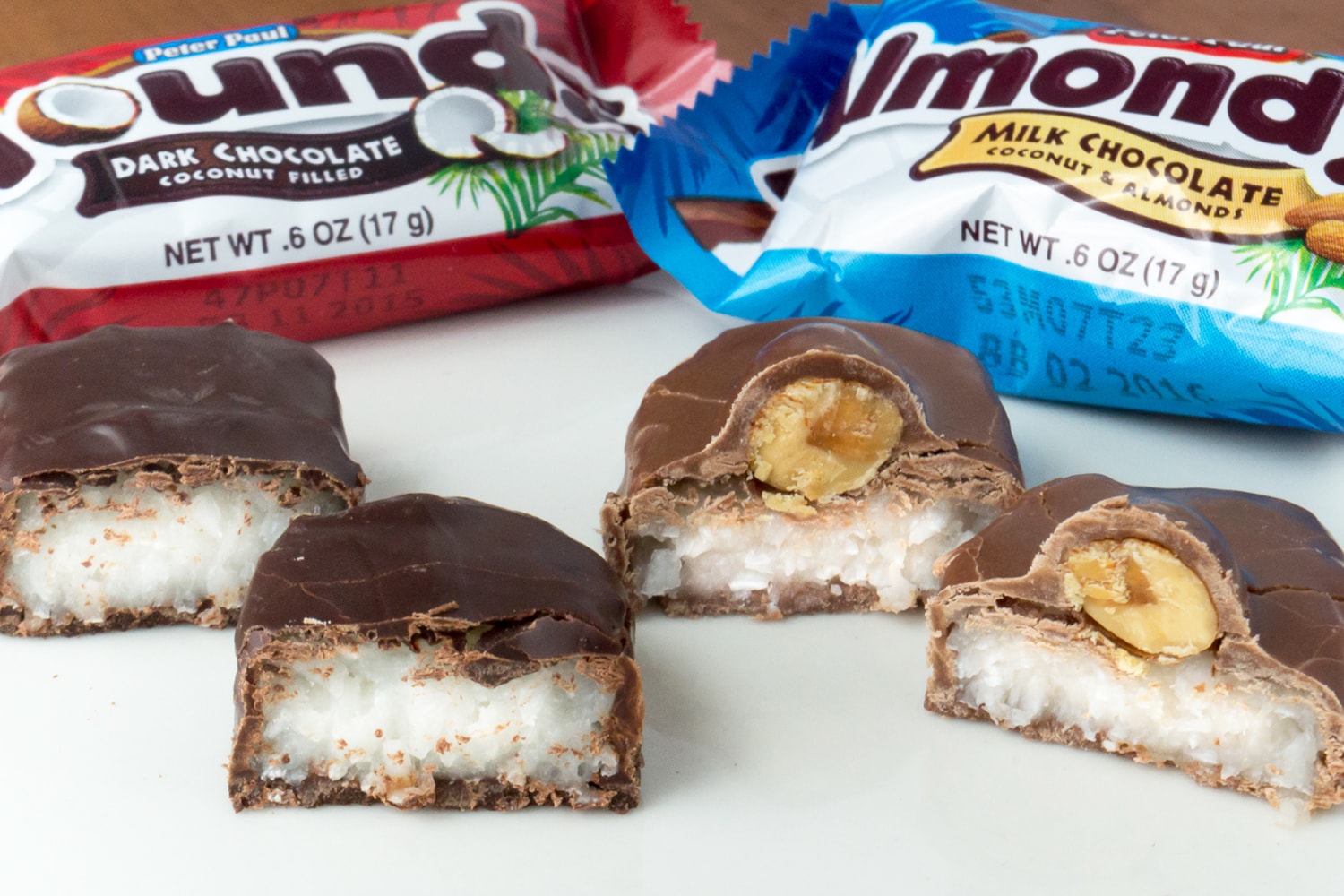 Mounds get a thumbs up because coconut and chocolate are actually a match made in heaven, but Almond Joy over-complicates things by adding an unnecessary nut. The fact that Mounds have been adapted to the European market — our readers on the mainland know them as Bounty bars — and Almond Joys have remained a primarily North American curiosity is proof positive that the world doesn't want the overly nutty candy.
Poll
What is the worst Halloween treat?
Tootsie Roll
Candy Corn
Butterscotch Candy
Peeps
Necco Wafers
Fruit
Black Licorice
Candy Buttons
Candy Necklace
Almond Joy