Have $1.5 Million USD? This Rose Gold Private Plane Makes an Excellent Gift According to Neiman Marcus
Part of the store's 2016 "Fantasy Gifts" guide.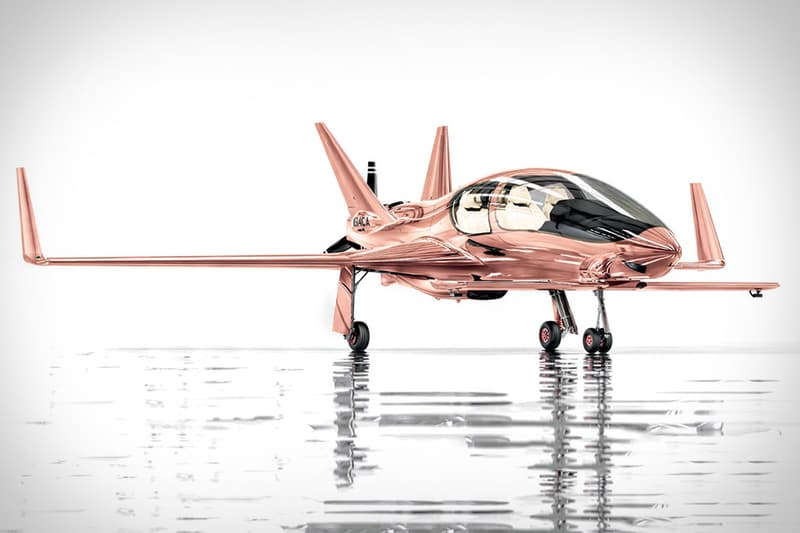 Neiman Marcus just unveiled its 2016 "Fantasy Gifts" guide that allows the most affluent customers to choose some really ostentatious options when it comes to giving their loved ones something really special for the holidays. If you have the stacks for it, you or someone you care for can have a walk-on role in the broadway musical Waitress for $30,000 USD, have a one-day private quarterback camp with 49er legend Joe Montana for $65,000 USD, or have an exclusive Grammy Awards experience for a measly $500,000 USD.
Those of course are just some of the options, but the one that takes the cake is this rose gold Cobalt Valkyrie-X private plane — price tag: $1.5 million USD. According to the retailer: "The Cobalt Valkyrie-X, brainchild of aerospace engineer and Cobalt founder David Loury, will be one of the fastest piston aircraft in the world when it debuts in 2017. With a shape that is raindrop sleek and a 350-horsepower engine, the Valkyrie-X will whisk its pilot and three passengers along at speeds of up to 230 miles per hour, with a range of up to 1,150 ground miles." The interior is also tricked out with rose gold accents, sumptuous cream leather and anthracite carpeting. Additionally for the philanthropist in all of us, according to Neiman Marcus "with the purchase of each Cobalt Valkyrie-X, Neiman Marcus will donate $200,000 USD to The Heart of Neiman Marcus Foundation, a donor-advised fund at Communities Foundation of Texas, Inc."
All in all, having this aircraft is the ultimate social media flex, fit for a Saudi prince, oil baron, or a lucky lottery winner.