Levi's Reaches Back to the Roots of Punk for Its Collaboration With Michael Gillette
With music inspired graphics, a bespoke Levi's Trucker and a pair of 505C jeans are created at the Eureka Lab using laser technology.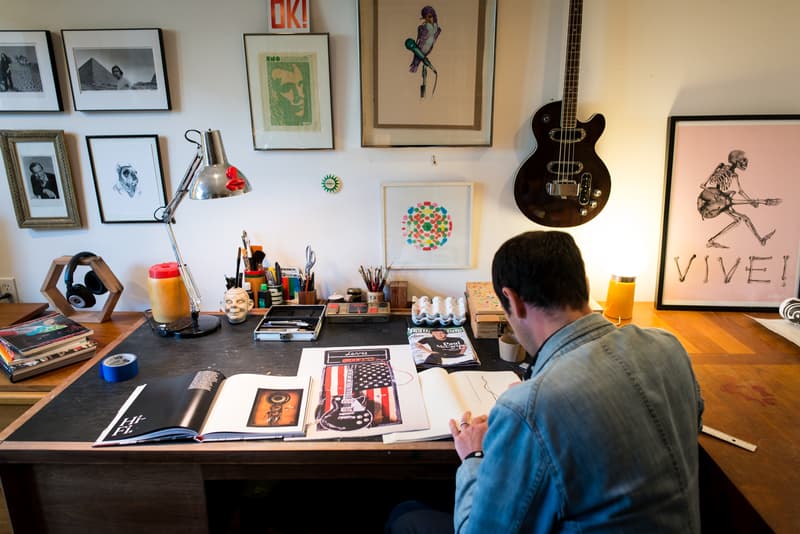 1 of 22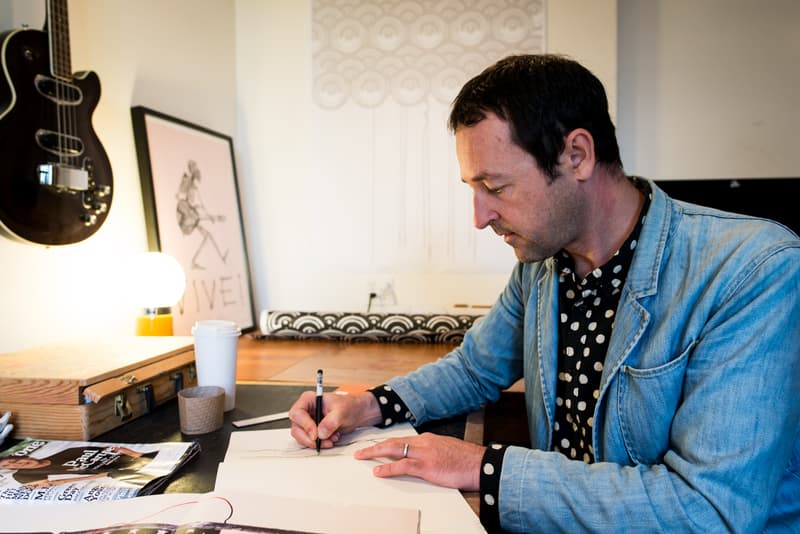 2 of 22
3 of 22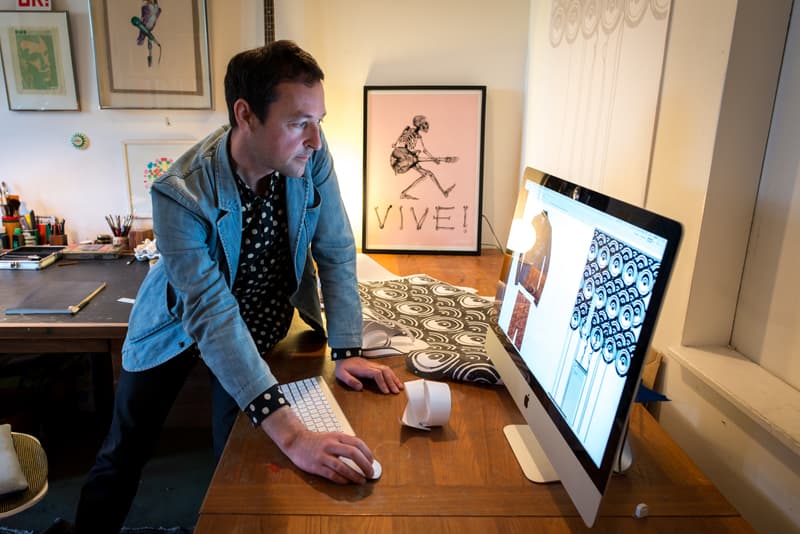 4 of 22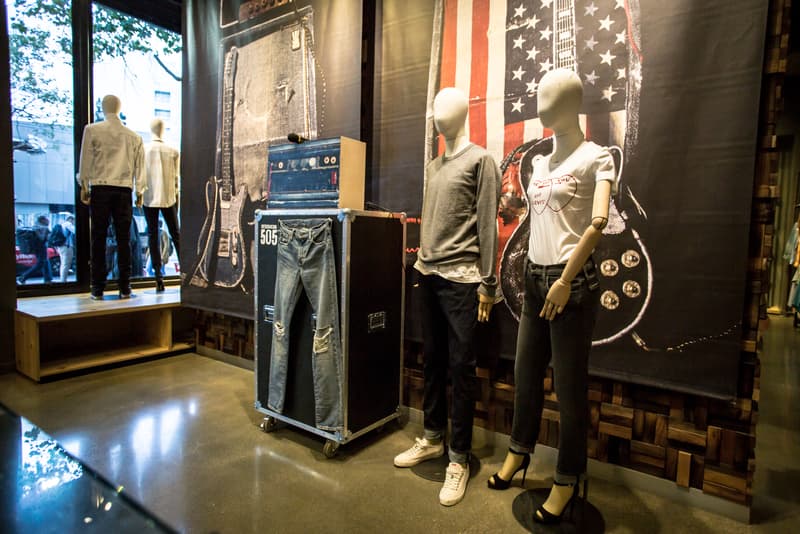 5 of 22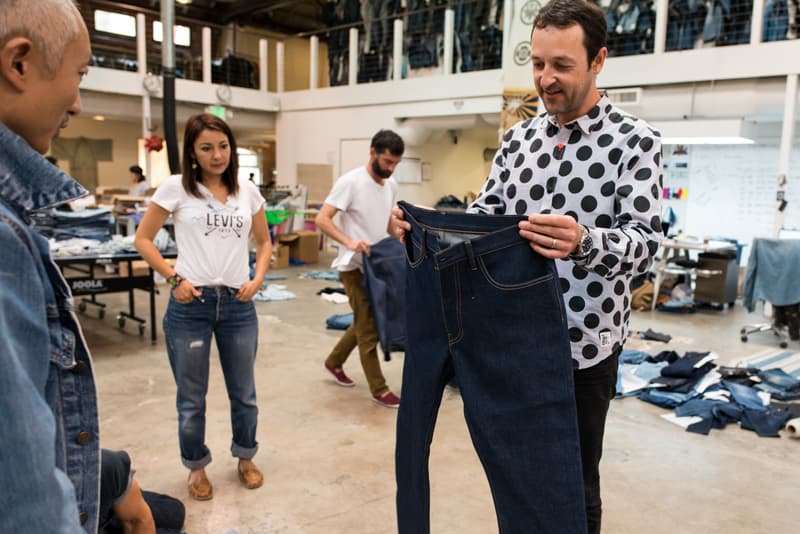 6 of 22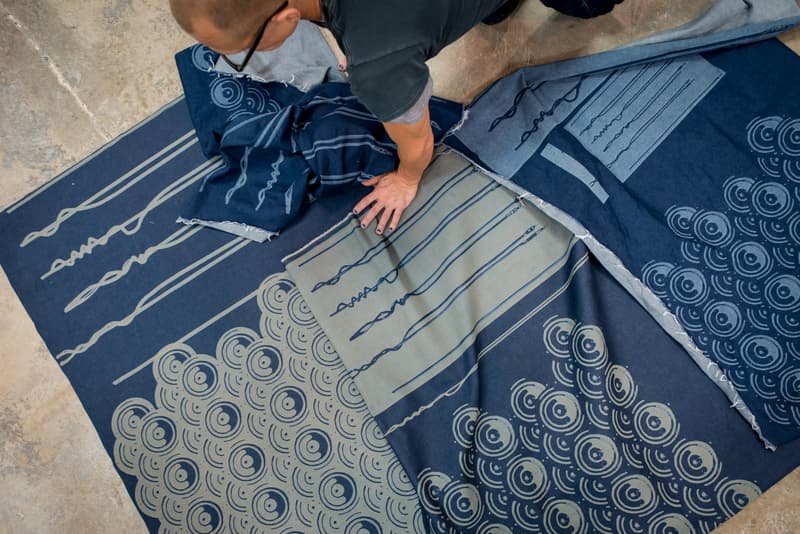 7 of 22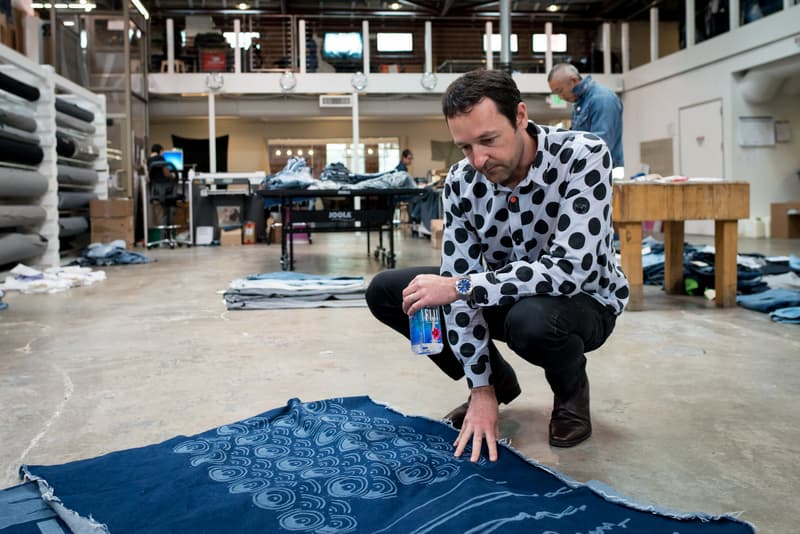 8 of 22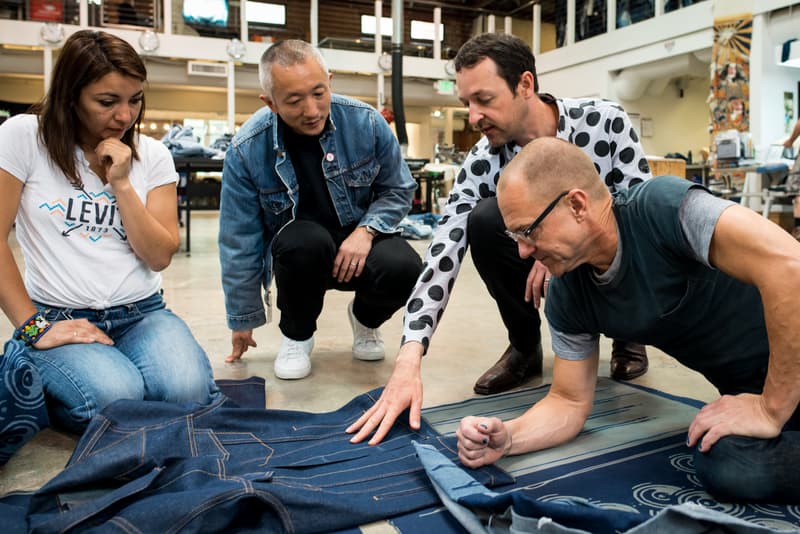 9 of 22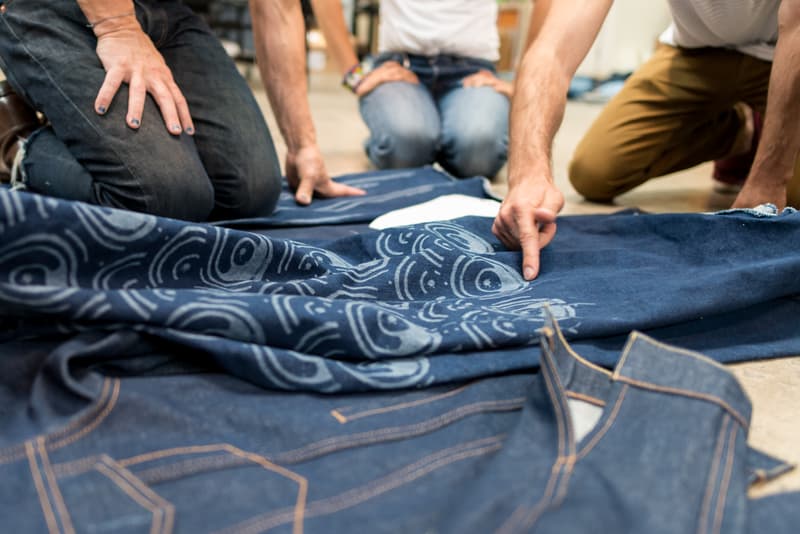 10 of 22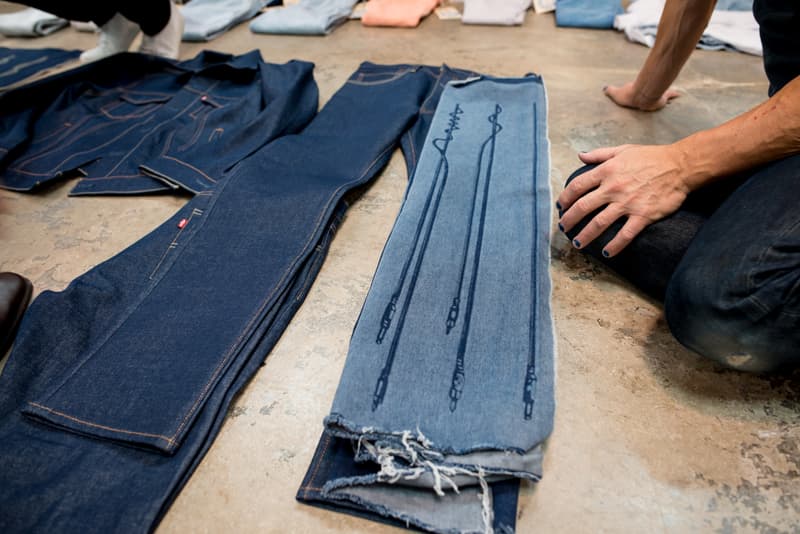 11 of 22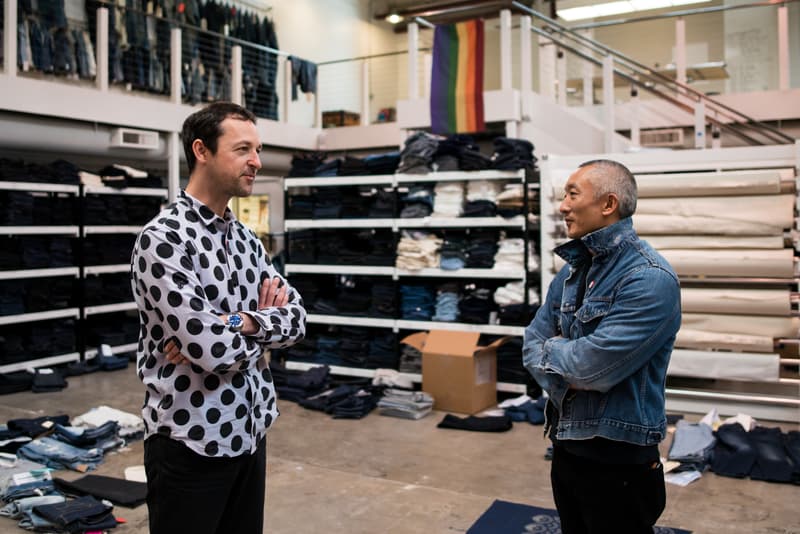 12 of 22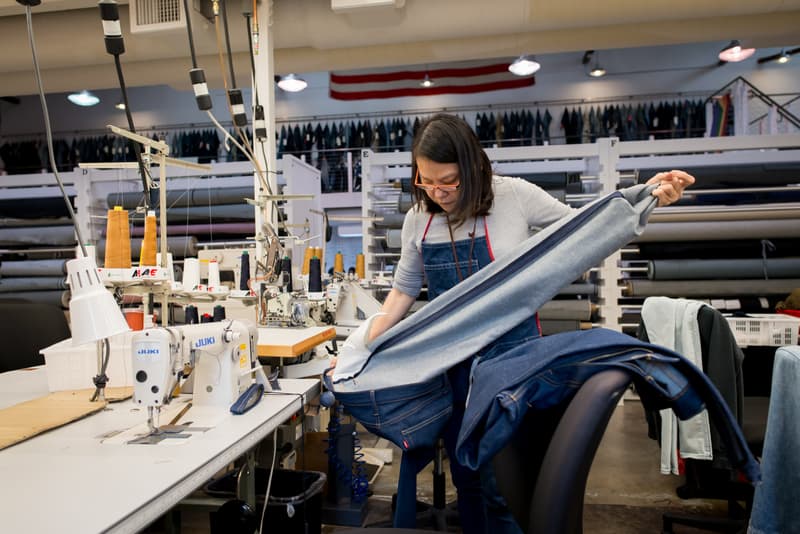 13 of 22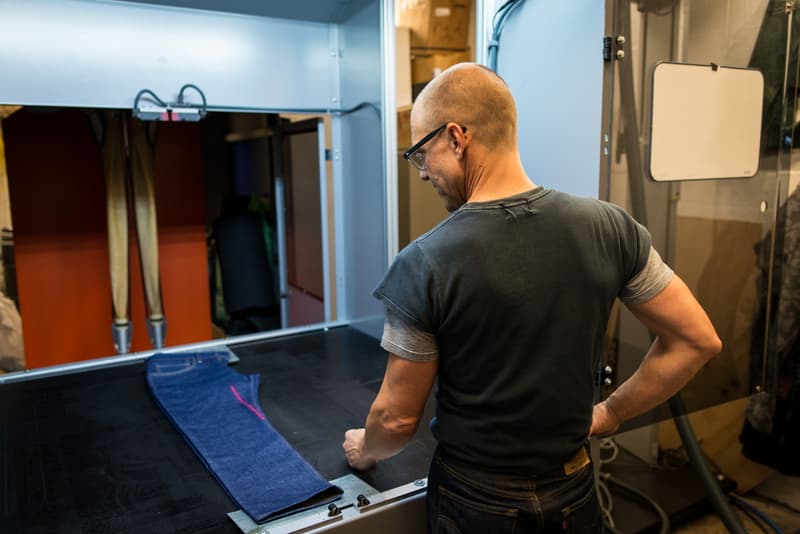 14 of 22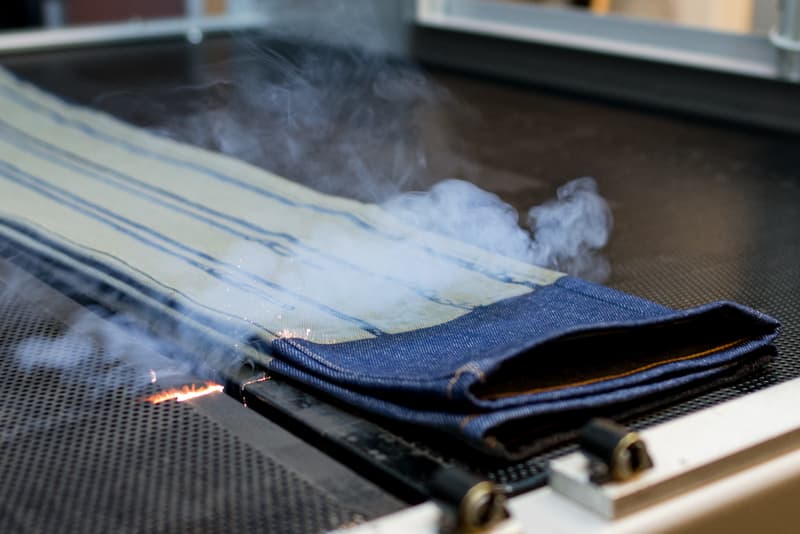 15 of 22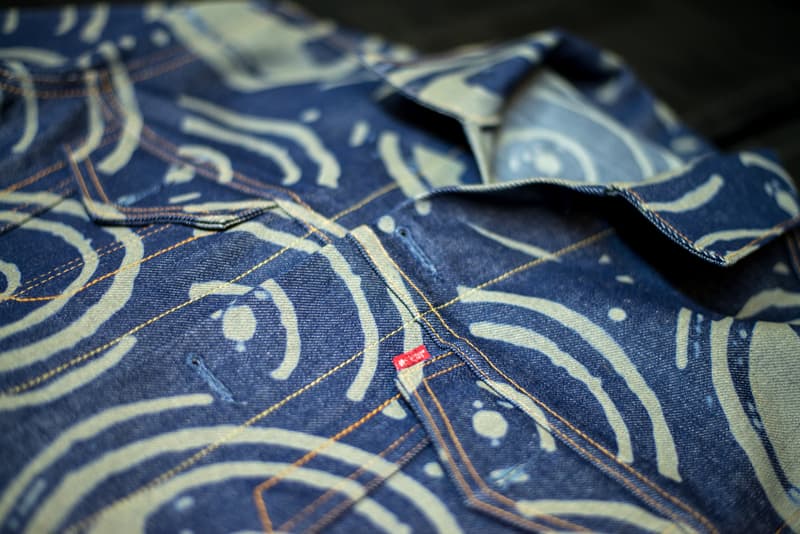 16 of 22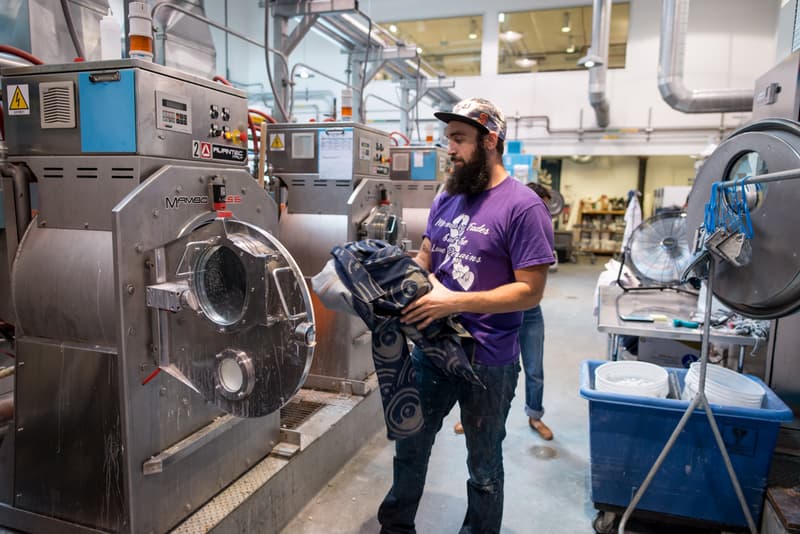 17 of 22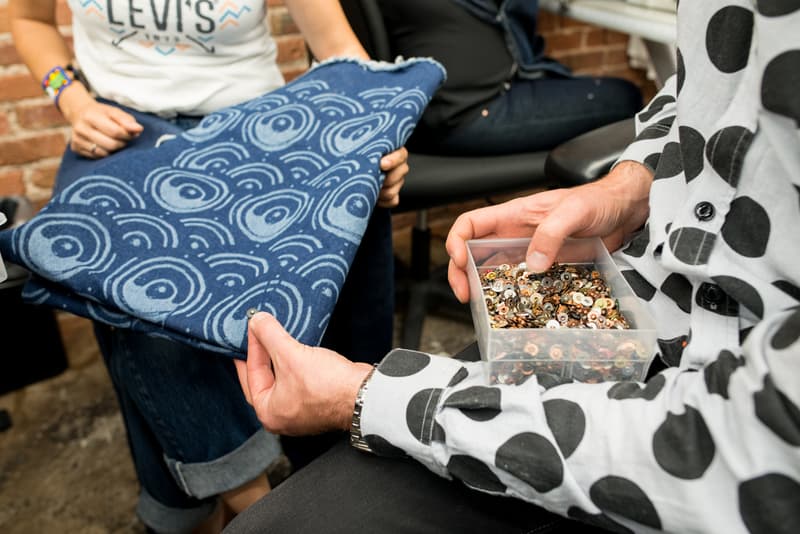 18 of 22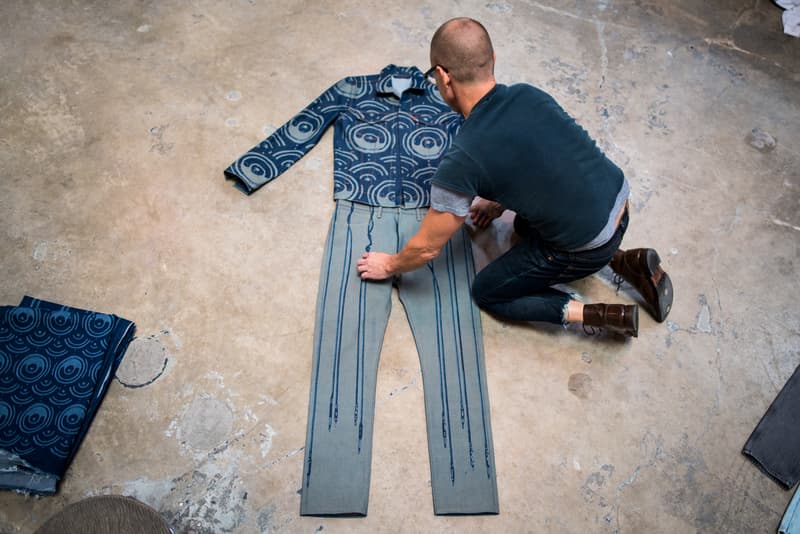 19 of 22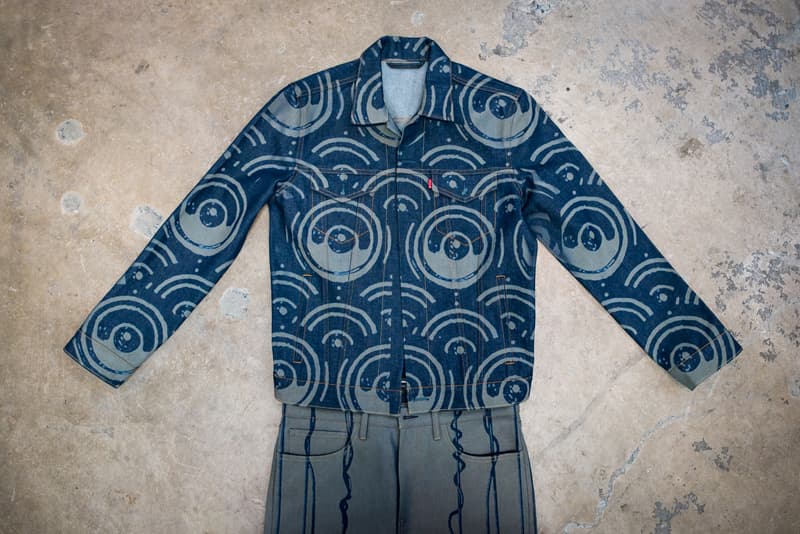 20 of 22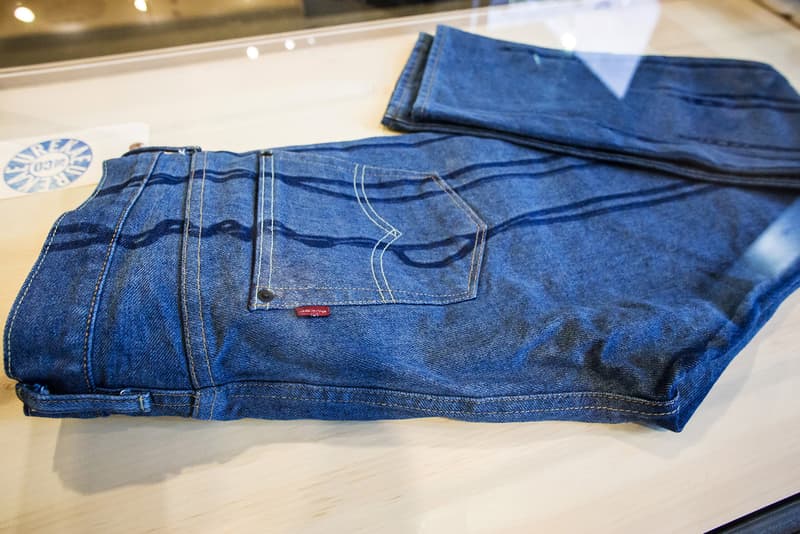 21 of 22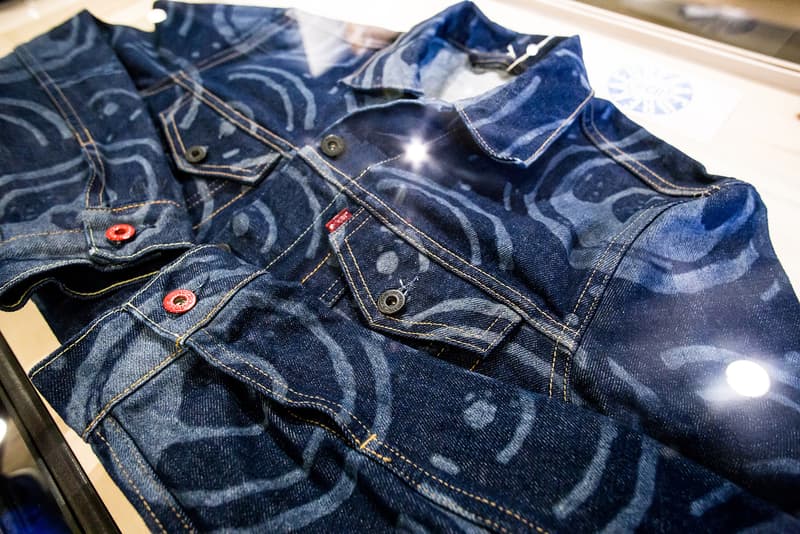 22 of 22
For those born after the 1970's, music and Levi's® have always been intertwined. Even more so for those growing up in the 80's and 90's — musicians wear jeans, period. But that connection wasn't always there. Sixty years ago, the brand was making its transition from workwear to popular culture. In between, Levi's represented the rebellious nature of the youth culture. Bikers and gangs embraced the denim-clad look of the working man — much to the dismay of parents and schools around the world who forbid their children to buy or wear them. As time passed, denim became hugely popular, first in the 1960s and then even more when the punk movement picked up in the 1970s. Rockers like the Ramones and Debbie Harry customized their jeans with the perfect slimmed-down fit along with rips and patches inspiring kids around the world to do the same.
It's that history that sets the stage for Levi's latest collaboration with artist Michael Gillette involving the Levi's Trucker Jacket and 505C jean. Part of the generation inspired by the punk music scene and DIY fashion movement, Gillette grew up in the UK and attended art school because it seemed like the best place for him to try his luck at becoming a punk-rock god. Though in the end, he never went platinum for his music, he collaborated with many musicians over the years leading to a successful career in the art world — using music as one of his primary muses.
Conveniently, during the time that the project with Gillette was coming together, Jonathan Cheung, Levi's SVP of Global Design, and his team of denim obsessives were also researching the music scene. Fascinated by a pair of jeans worn by the Ramones which Jonathan's team had on loan (and how could you not be?), they located a pair of deadstock Levi's 505 jeans from 1976. After purchasing the pair for a not-so-small amount of money from a collector in Japan, they determined that the mill which produced the fabric was still in existence and decided to replicate the exact denim fabric for use on an updated 505 fit, dubbed the 505C. The only difference was a slimmer cut which mirrored the custom tapering that the Ramones applied to their own denim.
Having worked with Levi's in the past, most recently on a custom display of denim amps and sound equipment created for the launch of the 505C jean, Gillette again went to work channeling that musical inspiration. This time, with the 505C jeans and a classic Levi's Trucker Jacket in mind, he created speaker and cord graphics echoing traditional Japanese wave imagery. Once the pattern was ready, VP of Technical Innovation Bart Sights at Levi's Eureka Lab was given the challenge to translate the designs to denim. Not one to shy away from using special techniques, Bart's team used a laser to burn the sound-inspired print into the denim resulting in a bold all-over-printed set which will be a part of Gillette's installation at the Levi's Flagship Store on Market Street in San Francisco.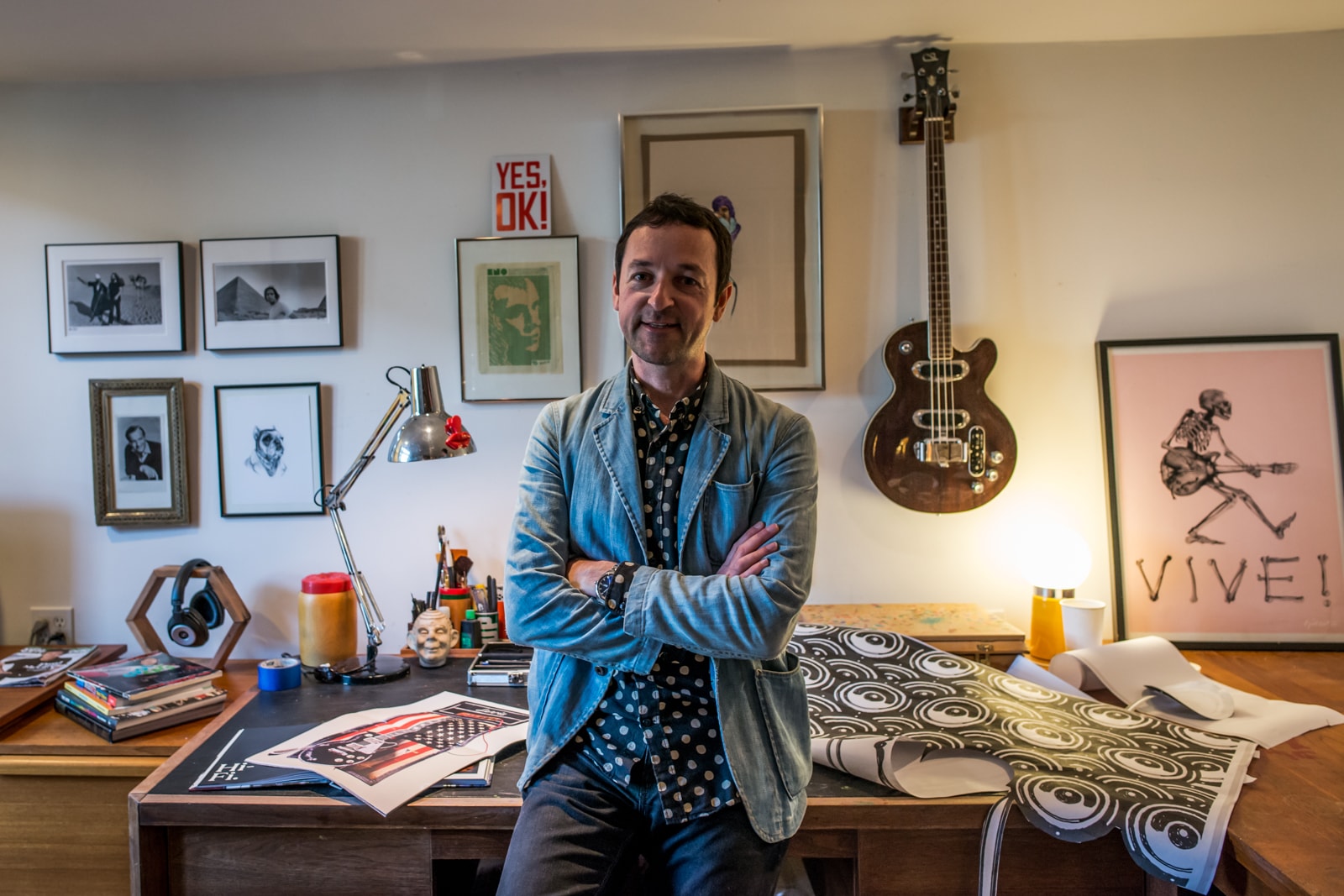 What inspires your art?
The primary fuel has always been music, I try and capture the excitement that it generates and turn it into uplifting visuals. My favorite exposure to art and design as a kid was flipping through record sleeves. It's in my DNA by now.
What is your artistic process and how do you bring your vision to life?
I like to let the idea dictate how it should be created, so I don't have a set process, it's good for me to stay open.
Tell us about how music has shaped your work.
My first love was The Beatles, when I was 10 or so, I became obsessed. They were ground zero for my love of music and culture. I started learning the guitar and playing in bands. I went to art school in London to be in an "Art School Band." It didn't work out, so I started concentrating on turning my love of music and its visual culture into art. I might hear a song and it conjures an attitude or approach, it's like a compass.
What is your favorite medium to work in?
Currently I'm drawing in pencil! Just like my 3-year-old. I recently made 3D denim amps from Basswood and jean parts for Levi's; I've never done anything like it before, it was a blast. I enjoy the absorption of creating work by hand.
Has your creative process changed over the years to work in digital formats as well?
It's like an almighty safety net which has allowed me to try different ideas. I started making digital work in 1998 on a Mac that had the memory of a goldfish, and crashed all day long. Even so, it still really freed me. Now, I mainly use it to enhance and edit.
What drew you to SF from London?
I visited on holiday: I loved the weather and the architecture – Wonkatecture on Sea. I returned to London, and just couldn't stop thinking that I was living in the wrong city. So, I figured out how to get a visa and moved in 2001.
How different is the art scene today because of the heavy tech influence in SF and around the world?
Incredibly! The ability to make and share all kinds of creativity, it's empowering, but has led to an avalanche of media. I've only just opened an Instagram account! I went to art school to avoid marketing, but it's a fact of life. Being in the center of tech here is weird. San Francisco has always been a city of transformation. It's now busy changing everyone, everywhere, forever.
Tell us about your history with Levi's, do you have a favorite Levi's item?
I started working with Levi's shortly after moving to SF. I like to revisit the attitudes and styles of the last 100 years and try to make something that has a fresh take, and that really is Levi's story too. I wasn't allowed Levi's when I was a kid. My mother taught at a school full of skinheads, who all wore them. She thought they were for delinquents! My first pair of 501s I bought in Manchester's Afflecks Palace, when I was 16. You had to really travel to get used 501s in the '80s, a pilgrimage.
How is conceptualizing an idea for fashion different than a piece made purely for art?
Very different. I've been making repeat patterns for a while, I really enjoy it as a challenge. The Levi's Trucker Jacket is perfect as is, I would have killed for that jacket as a kid! I tried many ideas, each one got simpler and simpler.
Can you tell us about the artwork for this collaboration?
I have a book out – Drawn in Stereo. The cover is wrapped in drawings of amps. These evolved in to 3D denim covered models made out of Levi's jeans, rivets and buttons. They are all displayed at the flagship store in SF. This design will be part of that exhibit, continuing the theme. I love the Japanese wave repeat, so I started riffing off that, and updating it with speakers.
What is the most exciting part about working on this piece?
The possibility to use the laser etching process. It's amazing to see it burning off the denim, the design forming in fire and smoke! I hope more get made, because each one would be unique. It's an amazing place.
What are the challenges you faced working on clothing versus canvas?
Making something which communicates an idea but is still wearable. It's a thin line to walk!
What's next for you?
I've had an idea for an exhibition, which will be a lot of drawing, I'm very excited, I'm about 25 pieces through. I want to do at least 50, maybe 100. It's been a while since I've done a solo show, it's time.