Kevin Durant's Latest Interview Reveals His Groundbreaking Decision Came With a Sacrifice
This isn't KD's first rodeo.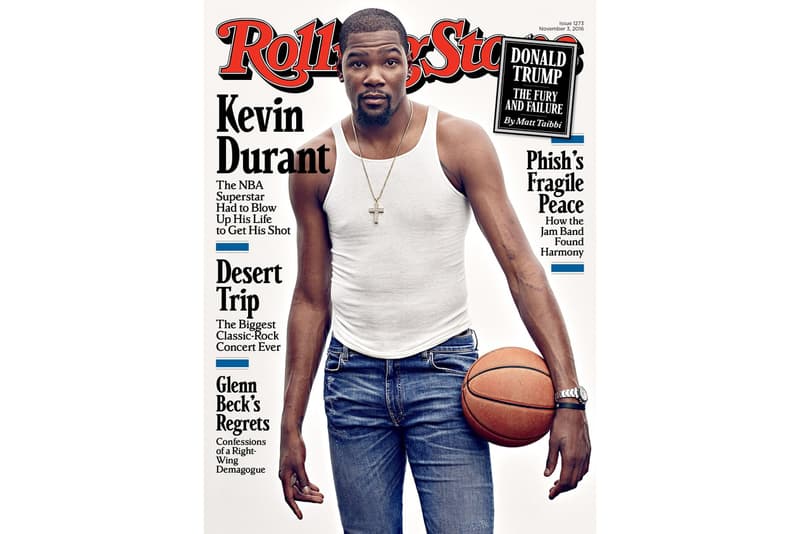 NBA scoring machine and former MVP Kevin Durant has moved on from a devastating loss to the Golden State Warriors after being up 3 games to 1. Nonetheless, something like that can eat away at you for quite some time, especially being the type of competitor that KD is — covering the new Rolling Stone issue, the man has a lot to say.
All eyes have been on Durant as of late. Seemingly taking the position of LeBron James back when he left Cleveland for the Miami Heat as the villain, there's more than meets the eye when you unravel KD's "Decision." It boiled down to the numerous occasions of being so close, yet so far away. Losing to the Miami Heat in the NBA Finals, injuries, and last year's heartbreak against the Golden State Warriors served as enough for Kevin to reflect and think for himself rather than pleasing the eyes that were glued to him night in and night out.
Within the interview, the long-limbed sportsman reminisced upon the hard times of sacrifice that started way before his hoop dreams. Dedicating majority of his young years to the small possibility of making it to the NBA was one of the only things KD had, and his latest move to join Stephen Curry, Klay Thompson, Draymond Green, and the run 'n' gun Warriors were the result of Durant making the rare decision to place himself first. He expressed feelings towards last season's upsetting loss by stating, "It felt like that whole thing was set up for me to leave. Especially after they blew a lead in the finals, because I damn sure wasn't going there if they'd won. But after Game Seven, I called up my agent and said, 'Damn, dude, Golden State – what if?'"
Durant's new chapter is just beginning and the latest page will turn once the NBA's regular season kicks off. Already adopting Steph's cocky/confident look-away jumpshot before it hits the bottom of the net, you can check out Durant's full story via Rolling Stone as he discusses the trials and tribulations during his younger days, a breakdown of his relationship with Russell Westbrook, and more.