Domino's Is Now Testing out Canoes to Deliver Hot Pizzas
Another way Domino's is changing the game when it comes to bizarre order and delivery methods.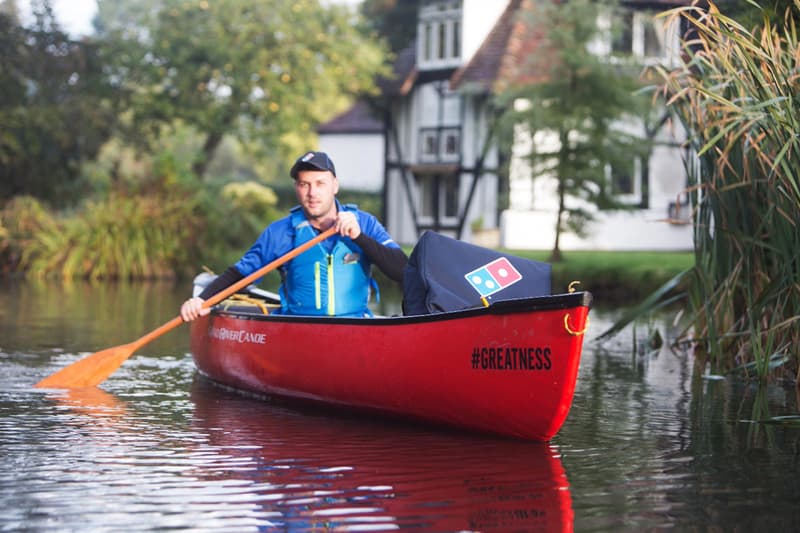 1 of 2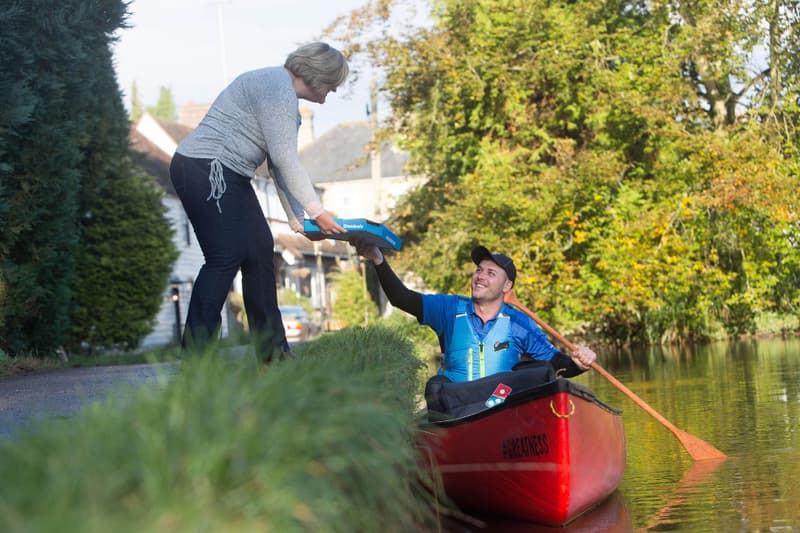 2 of 2
Domino's Pizza recently announced its plans to deliver hot pies by way of canoes. This bizarre yet ingenious waterway service is only available to locals living along the River Loose in Maidstone, Kent in England. A pizza "buoy" sporting a wetsuit will paddle his or her way to your house, making sure your cheesy crusted goodness doesn't fall overboard. In the event that they do jump ship, your pizzas will presumably be A-OK since they are encased in boxes that float and are fitted with their very own lifebuoys.
"It's great living by the river but it has always been impossible to get food delivered to our house so we owe Domino's a big thank you for allowing us to have a night in," said Debbie Hayes to Mirror regarding her canoe-delivered pizza. The website adds: "As part of the trial Domino's will make a donation to the Loose Conservation Trust to preserve the village's pretty waterways."
There is no word yet on how long Domino's plans to continue its canoe delivery in England or if it will ever arrive stateside. Nevertheless, take a look at the pizza chain's campaign images above and stay tuned for more details.