Porsche Officially Welcomes Back the 718
Say hello to the 718 Boxster and 718 Boxster S.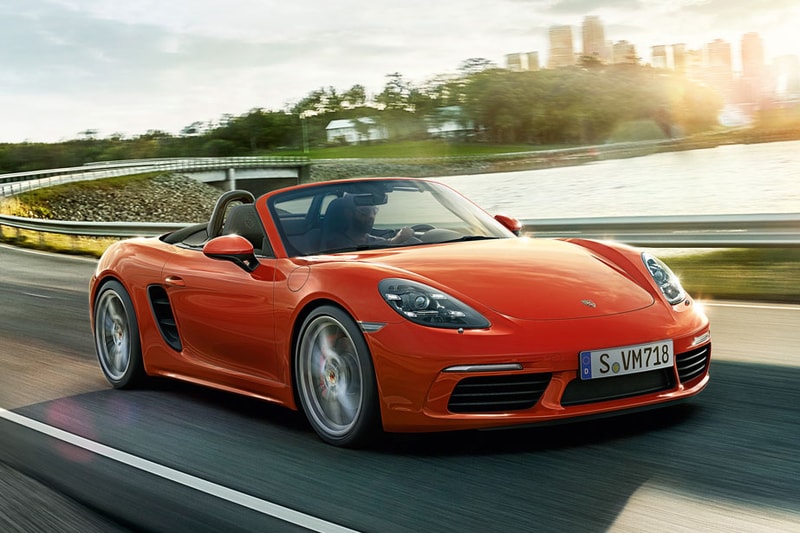 Just last month Porsche teased the return of its 718 and now the German automotive giant has taken the wraps off the convertible. Available in standard and "S" form, the design — dubbed the 718 Boxster so as to remain consistent with current designations — is a throwback to the famed mid-engined racer of the '50s and '60s. Boasting a turbocharged flat-four, the 718 Boxster comes in the 2.0-liter variety — capable of 300 hp — while the more powerful S features a 2.5-liter engine and variable-geometry turbocharger capable of 350 hp. Torque is rated at 280 lb-ft and 309 lb-ft, respectively, with acceleration from 0 to 60 mph in 4.5 and 4.0 seconds. Inside, the improved Boxsters employ a completely overhauled cabin complete with Porsche's latest Communication Management infotainment system.
Available with either six-speed manual or automatic transmissions, the 718 Boxster and 718 Boxster S will start at $57,050 and $69,450 USD, respectively, with sales kicking off this June.