Wiz Khalifa Pleads Kanye West to Not "Take the Wave"
"Max B is the wavy one. He created the wave. There is no wave without him."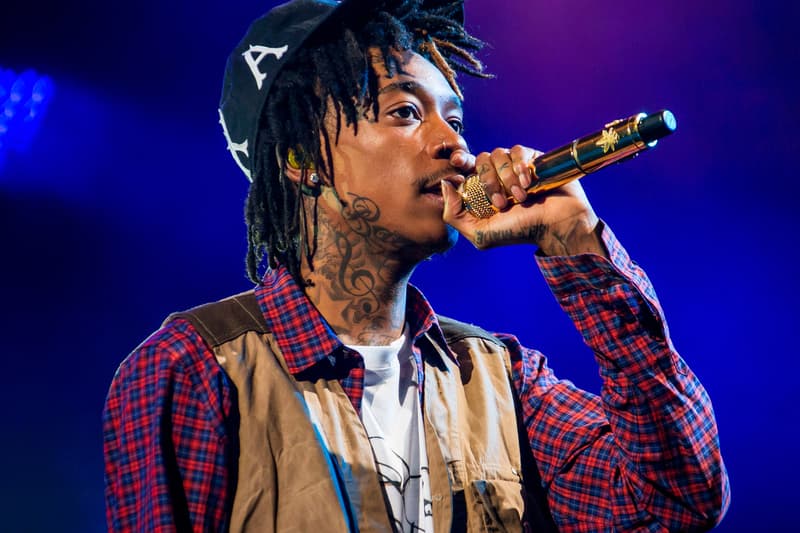 Kanye West recently notified his fans that he is changing his album title from SWISH to WAVES. Wiz Khalifa seems to feel a type of way with the name change, taking to Twitter and saying: "Please don't take the wave." Wiz then pointed to Max B as being the originator of the wave and credits the incarcerated rapper for his own singing style. Kanye West tweeted that he gives "all respect to Andre Harrel and Max B," but Wiz doesn't seem convinced. Check out the tweets below.
Please don't take the wave.

— KOE (@wizkhalifa) January 27, 2016
Max B is the wavy one. He created the wave. There is no wave without him.

— KOE (@wizkhalifa) January 27, 2016
Im a wavy baby for sure and I'm not having it. https://t.co/M7hhKo5TlP

— KOE (@wizkhalifa) January 27, 2016
He's the reason I sing on all my songs. That's the wave. If theres nothing wit that sound ITS NOT WAVY.

— KOE (@wizkhalifa) January 27, 2016
All respect to Andre Harrel and Max B #Waves

— KANYE WEST (@kanyewest) January 27, 2016
Yea aight. https://t.co/z1syUIGo4G

— KOE (@wizkhalifa) January 27, 2016
Max B number one trending. FREE THE WAVE.

— KOE (@wizkhalifa) January 27, 2016