You Can Now Have Chocolate-Topped French Fries in McDonald's Japan
McDonald's was put on this earth for this one glorious moment.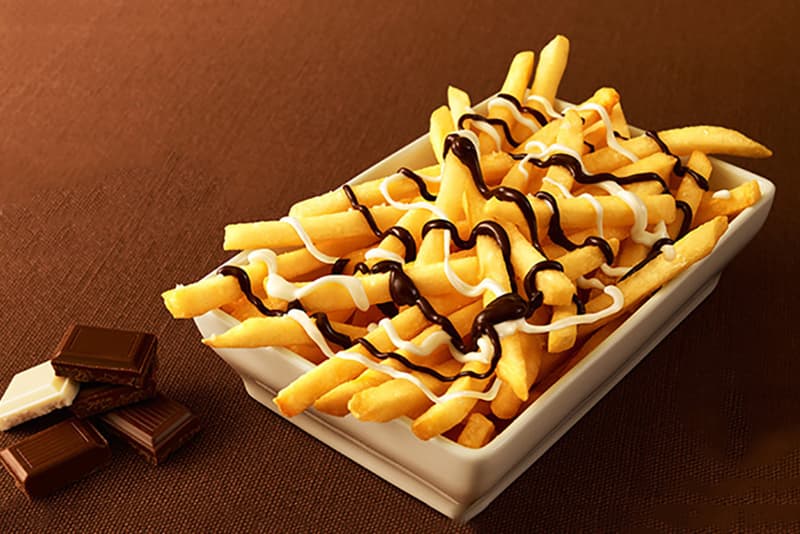 Asian branches of McDonald's have been consistently beating the American side of the fast food chain at its own game: think Hong Kong's "McDonald's of the future" and Singapore's ludicrous truffle fries. Now Japan has one-upped all culinary achievements in the history of McDonald's to the present day by its unveiling of a new item — chocolate-covered French fries. Drizzled with a Pollock masterpiece's worth of white and milk chocolate spread, the upgraded fries only command a pittance of about 50 cents more than the original. Japanese fast food fans should look out for this new item to hit McDonald's outlets across the country from January 26 until mid-February.