A Ferruccio Lamborghini Biopic Is Currently in the Works
The late legend's son is set to consult for the film that will chronicle Lamborghini's journey to fame.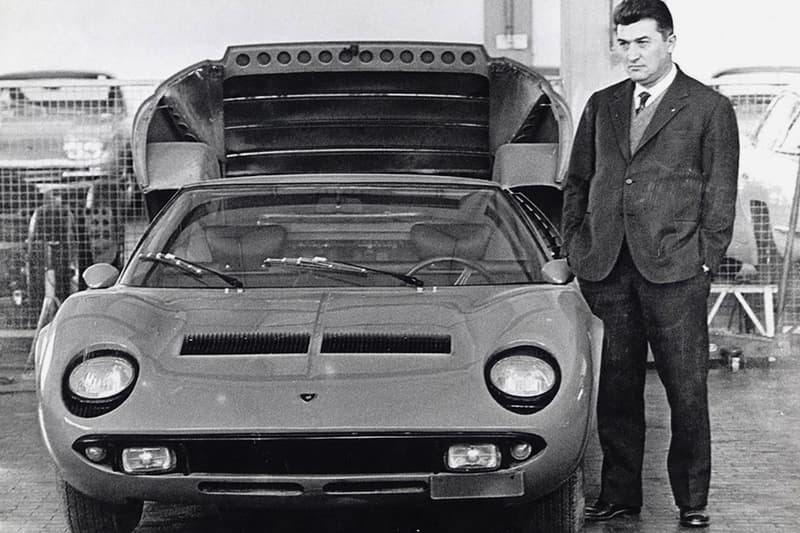 With Steve McQueen: The Man & Le Mans debuting in theaters last November, the auto-related biopics continue this year. Italian-Canadian producer Andrea Iervolino and Monika Bacardi's Ambi Group are currently developing a biographical film based on Ferruccio Lamborghini, the Italian businessman who founded the luxury sports car brand of the same name. For the time being, the project's working title is Lamborghini – The Legend. The movie is set to chronicle the pioneer's beginnings as a manufacturer of agricultural tractors, later moving into the production of military equipment during WWII, and then finally forming the now-celebrated automobile company in 1963. The founder's son, Tonino Lamborghini, is set to consult for the film which is scheduled to commence shooting this summer in Italy.
On why this film is so significant, Andrea Iervolino told Variety, "I am very proud to produce a film about an iconic man who had such a profound impact around the world, and left a legacy that lives on in such strong spirit. Ferruccio Lamborghini was a pioneering businessman who brought honor to Italy and helped raise worldwide awareness for not just cars, but all products made in Italy. He started from scratch, relying only on his great passion and an unbridled desire to succeed in life – a desire he fulfilled." Although details are still sparse regarding confirmed names attached to the project, stay tuned for more updates.