Travi$ Scott Adresses Rihanna Dating Rumours, Kanye West and More On 'Highly Questionable'
Travi$ jokes around on ESPN.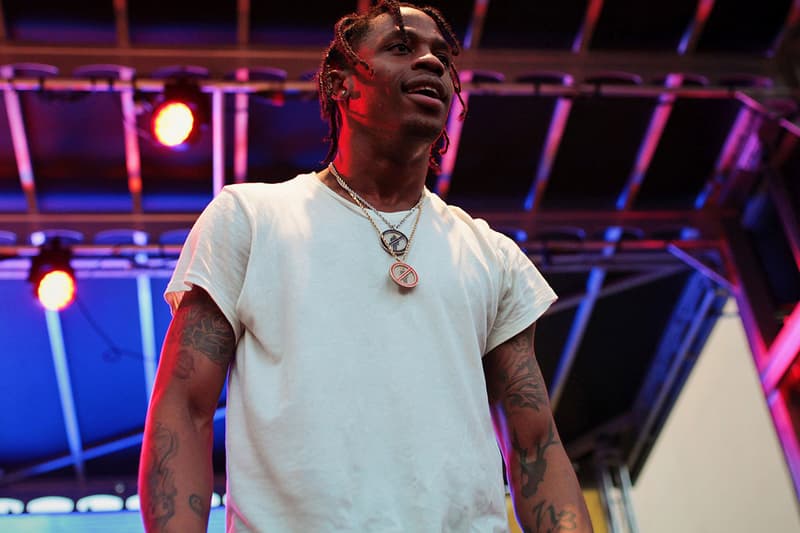 Travi$ Scott recently stopped by ESPN to promote his debut studio album, Rodeo. His first appearance was on SportsNation, and participated in their ongoing Wheel of Gronk segment in which guests are asked to read an excerpt from NFL tight-end Rob Gronkowski's erotica novel, A Gronking to Remember. Later, the Houston artist chatted with Dan Le Batard and Bomani Jones during their program, Highly Questionable. The light-hearted interview saw the two hosts repeatedly joke with Scott regarding the rumors of a new romance with Rihanna. Enjoy the video below.