Meet the Man Who Repairs Birkenstocks for a Living
In repairing people's Birkenstocks, he repairs a holder of their memories too.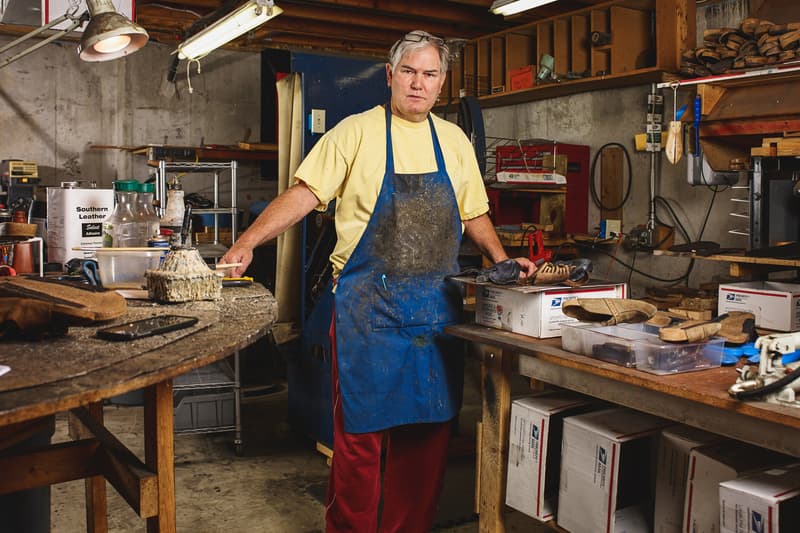 1 of 3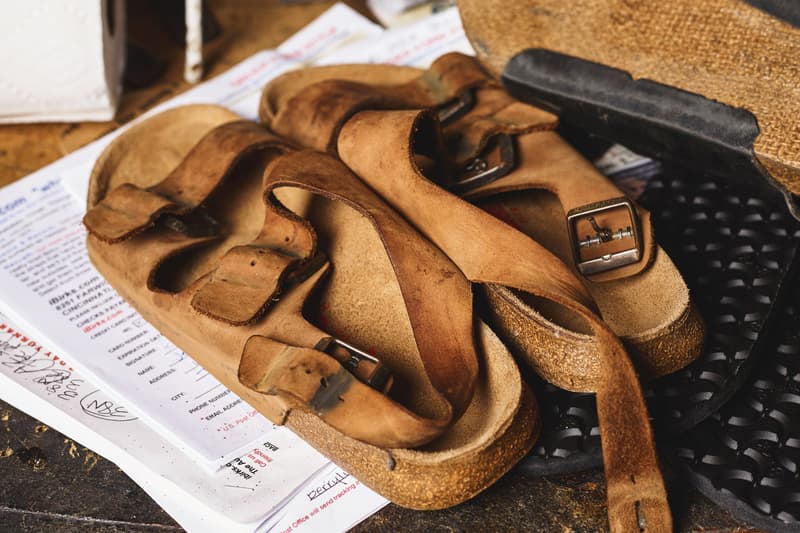 2 of 3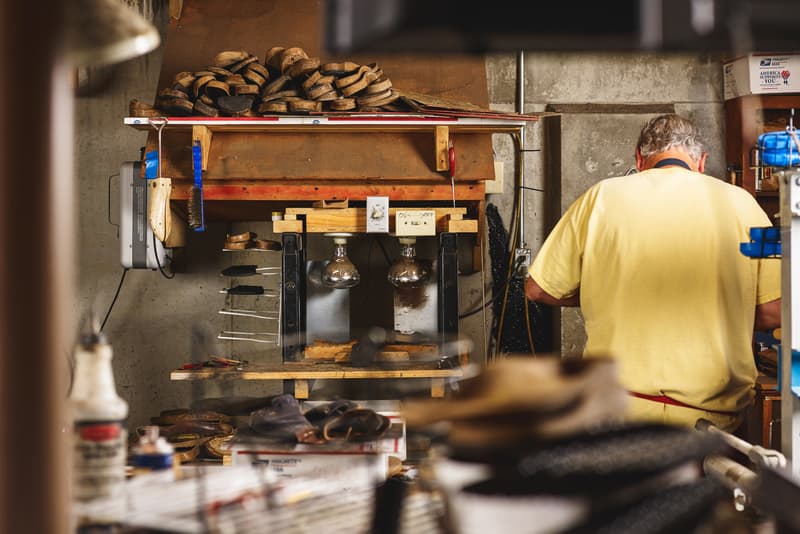 3 of 3
To many outside its target demographic, Birkenstock sandals elicited reactions of aversion only until very recently, before the Celine 2013 spring/summer collection injected that inimitable "It" factor into the ergonomic-designed footwear. But for Ohio resident Tom Lonergan, Birkenstocks have stood for comfort above all else, long before fashion made comfortable clothing cool. Having repaired Birkenstocks since retiring from real estate 10 years ago, Lonergan has seen the rise of sandal first-hand, with his clientele — who send their damaged Birks in from across the country via air email – markedly skewing towards the 20-something end of the age spectrum in the past two years. The New York Times profiles Lonergan in his studio in a recent article, taking a look at his repair process and exploring the history of the Birkenstocks in the U.S. Read an excerpt below, and find the piece in its entirety here.
Lonergan got into the Birkenstock repair business after retiring from real estate 10 years ago. He was looking for something to keep him "out of trouble," routinely wore Birkenstocks and enjoyed working with his hands. When he called the company, they offered him a trial license as an authorized repairman so long as he was willing to buy the necessary equipment. Lonergan purchased a stitching machine, lathes, a shoe press, special glues and heat lamps. He also invested in an Apple computer and taught himself web design, which accounts for the endearing but slightly wonky pages of iBirks.com. "The rest," he says, "was learning by doing."