Hiroshi Fujiwara Talks fragment design x Converse Collaborations and His New Food Project
CHICKEN KITCHEN, sneaker design, and what "work pressure" means to the streetwear guru.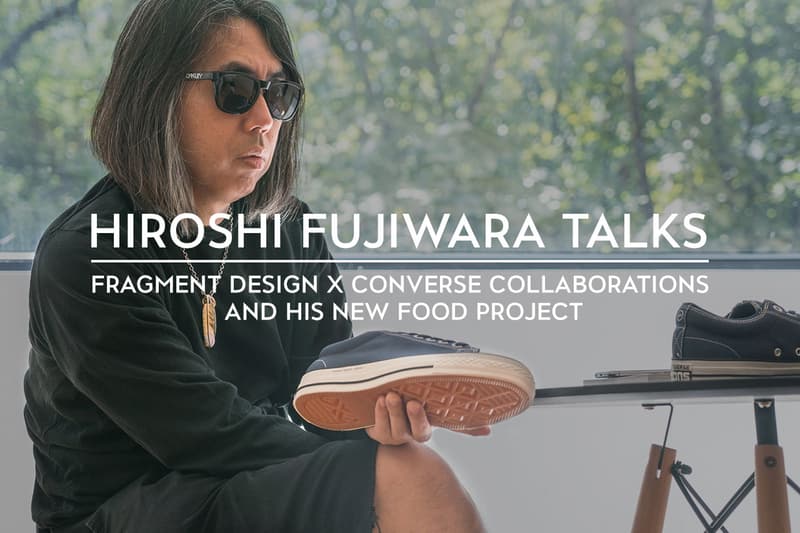 1 of 5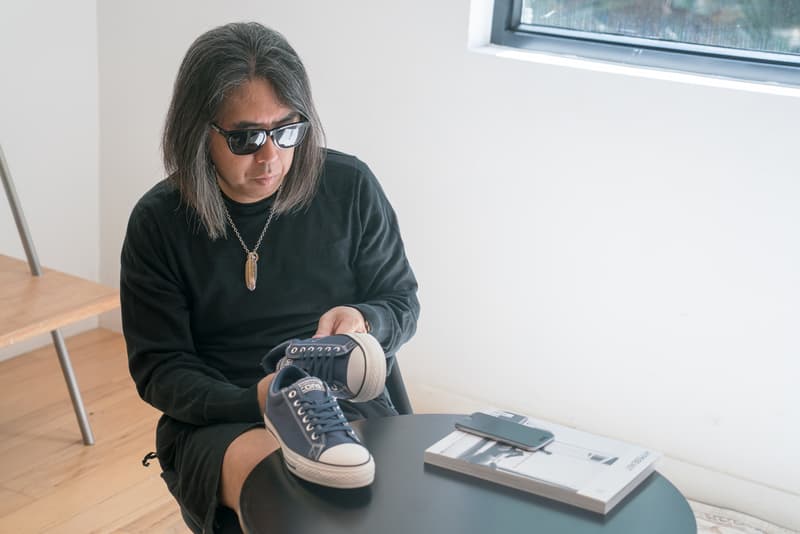 2 of 5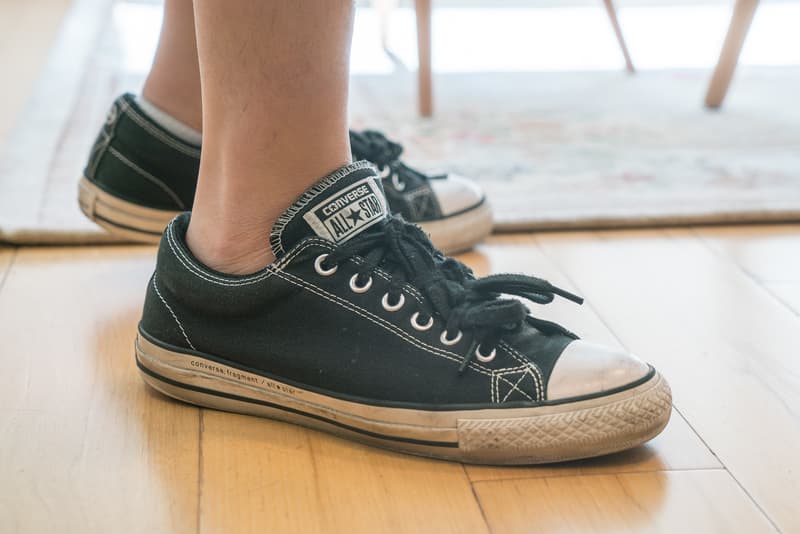 3 of 5
4 of 5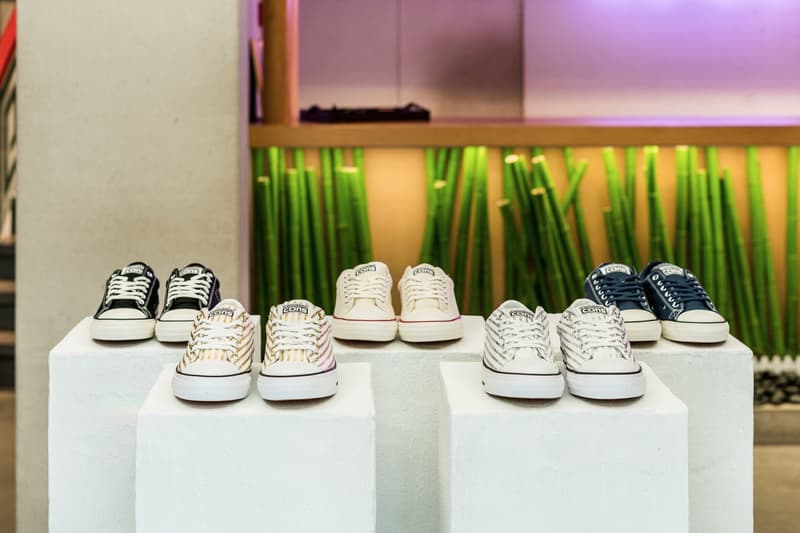 5 of 5
A name that's often mentioned in the same breath as streetwear, Hiroshi Fujiwara, or the Godfather of Harajuku, is one of our genre's most revered. The success of iconic brands like Jun Takhashi's UNDERCOVER and NIGO's A Bathing Ape all have Hiroshi Fujiwara to thank. In the '80s Fujiwara traveled to London and New York where he befriended cultural patrons such as Vivienne Westwood and Malcolm McLaren. He also immersed himself in punk and hip-hop, and developed an interest inWestern skate brands like Stussy. Bringing the relationship between fashion and music back to the streets of Tokyo, Hiroshi led the Harajuku phenomenon as a self-professed "cultural DJ."
Championing the limited-edition-obsessed credo that dominates our culture, Fujiwara's fragment design imprint alongside his many side projects continues to attract cult following. If fragment design's Nike collaborations (on the likes of the Air Trainer 1, Rosche LD-1000 and SockDart) and his unmistakable HTM releases (with Nike architects Tinker Hatfield and Mark Parker) are examples of technical approach to sneaker design, his Converse collaborations are an ode to stripped-back, classic streetwear that paved his youth.
While Fujiwara is a self-confessed fan of the Jack Purcells, the iconic Chuck Taylors is revisited each time he works with the Boston footwear giant. For the 2016 summer, Fujiwara is working on the Converse Cons CTS, an improved Chuck Taylor model made for skating. Harking back to the adolescent inspirations that straddle modest and rebellious, Fujiwara presents a collection in five colorways. While respecting the sneaker's original motifs, Fujiwara accentuates the models with subtle yet abundant details. Branding takes on the midsole, heel and sockliner. Below the design guru breaks down the sneaker's key motifs, his latest food project CHICKEN KITCHEN, and how he copes with work pressure.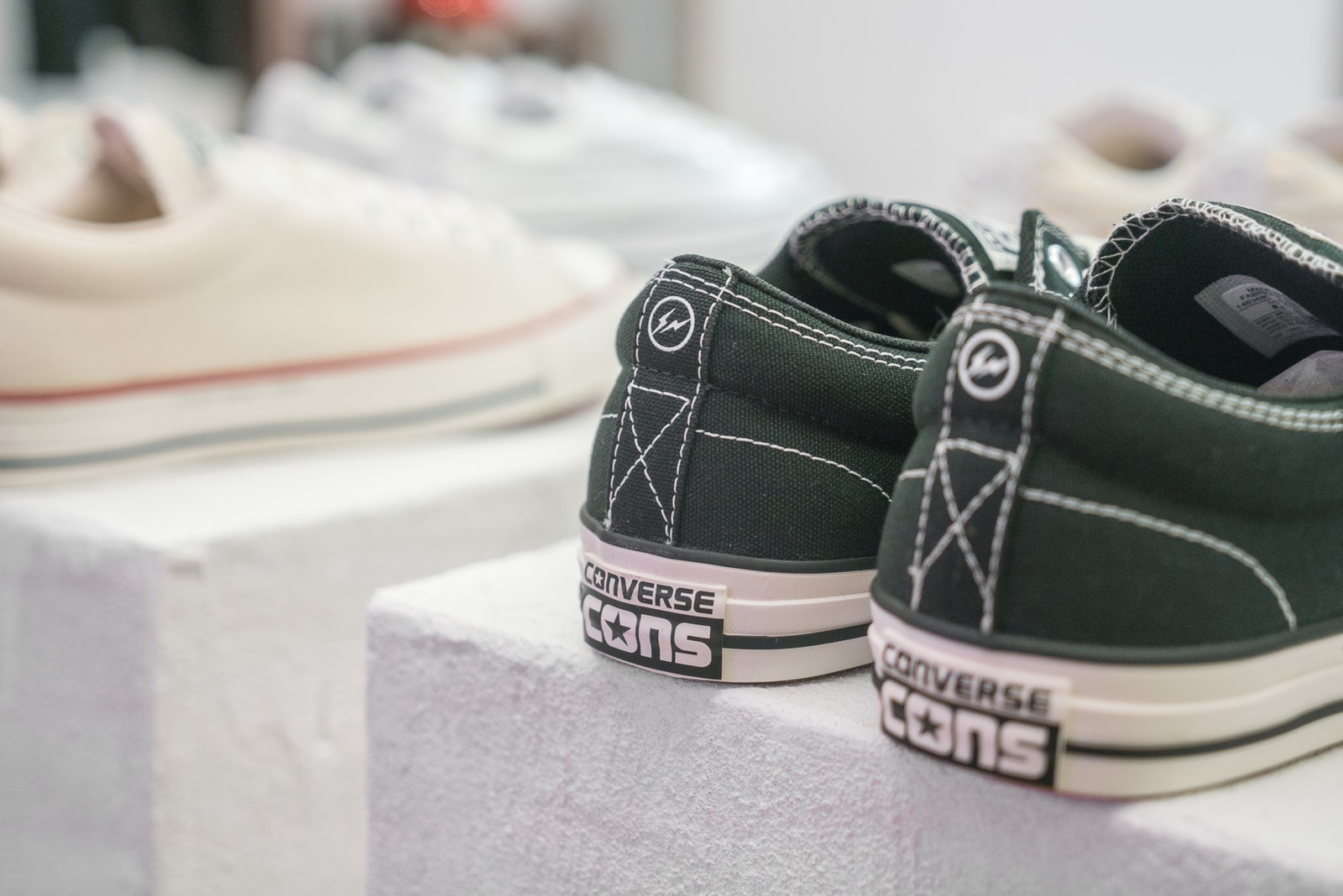 Converse's output is often described as timeless and classic. What do you consider when you alter designs from an iconic label?
For me, working with a classic is not about injecting too many of my ideas but being mindful of the brand's heritage. You don't want to stray away from the model's core story.
Are you given carte blanche on a project like this, or is it more collaborative with Converse's in-house team?
Well, it depends. For the Converse Cons CTS project, the design process is more about cooperating with Converse' in-house team. Since the shoe is already a timeless classic, I don't want to overdo the design.
In the "Sneaker Tokyo" book, you stressed that you prefer Jack Purcells to All Star. Will we expect to see a fragment design x Converse Jack Purcell collaboration in the future?
The double-layered, chunky toe guard is one thing I really love about Jack Purcells. I wore the shoes a lot back in the day. It's been eight years since the first fragment design x Converse All Star collaboration came out. Working with Converse again is revitalizing from both sides. I would love to work on the Jack Purcells if allowed to.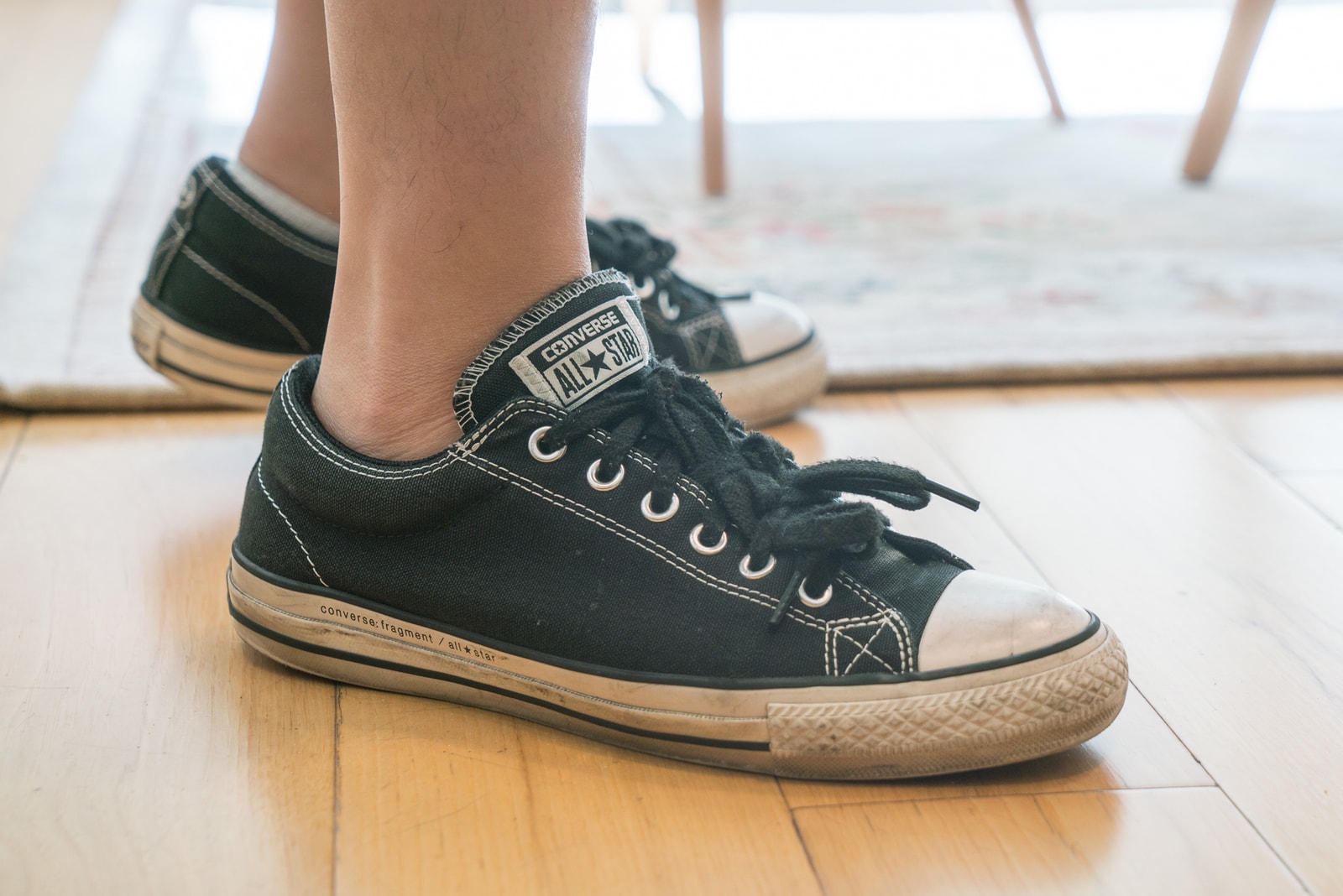 Your recent collaborations with Nike involve subtle tweaks and basic colors. This time you decided to add gold striping around the Converse Cons. Why did you do that?
Actually we started this project four years ago. There is no particular story or inspiration behind gold or silver striping. I wanted a really strong vintage aesthetic, so navy, black and parchment colorway seemed most fitting. I also wanted to try something different on the upper, and the metallic stripping is perfect for the silhouette. The line of text/font print on the midsole is just a design method I played with.
Why is navy and blue always a recurring color in your work?
They are my favorite colors. If black exudes a "bad ass" look, then blue symbolizes integrity and intelligence.
Fashion becomes a driving force for transferring skatewear and streetwear into a mainstream way of dressing. Are you annoyed when skate culture loses its exclusivity?
I don't have problem with that. Maybe because I don't think skate culture is becoming too mainstream. There are still plenty of yet-to-be-discovered minority subcultures out there, which preserves a level of exclusivity.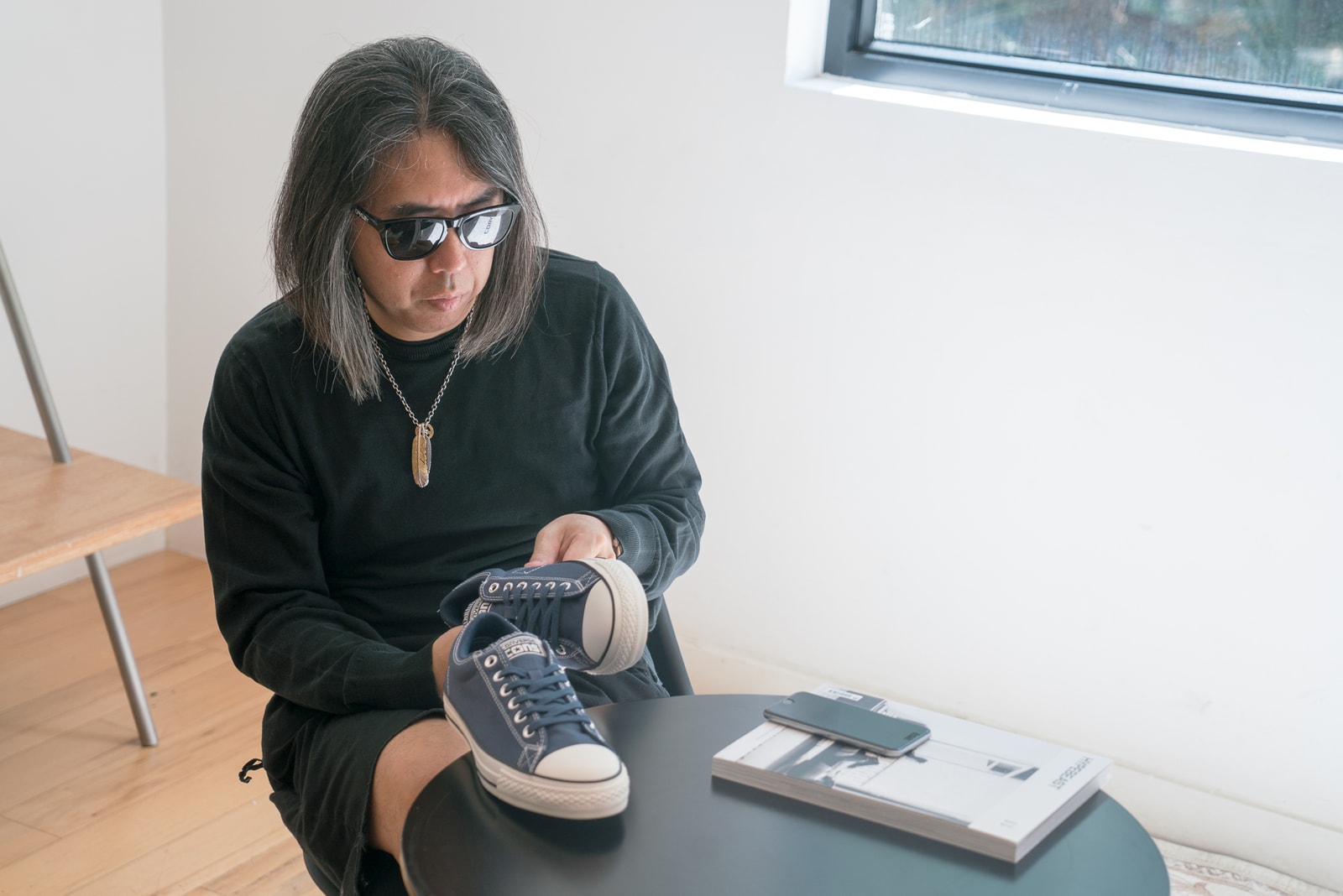 Your latest food project CHICKEN KITCHEN really caught everyone's eye. What are your top picks from the menu ?
You have to try fried chicken and chicken ramen before CHICKEN KITCHEN closes at the the end of this month.
And do you cook yourself?
I don't cook.
If we only have only one day in Tokyo, which bistro and cafe are must-visits?
I highly recommend Kanetanaka Cafe and Sakurai tea place.
When you're working on so many projects, how do you handle pressure? What's a day like in the life of Hiroshi Fujiwara?
I don't take it as work pressure. Instead, I quite enjoy it. Person-to-person communication plays a big part in my collaboration. I love mixing my ideas with others' and they always gives birth to successful projects. Frankly, it's relatively simple. What my typical day is like really depends on what I'm going to do and whom I'm going to meet. I'm not an early riser. Usually, I go to bed 5 or 6 in the morning, and get up around noon.