adidas Messi 15 "Prime Blue"
A nod to the Argentinian flag.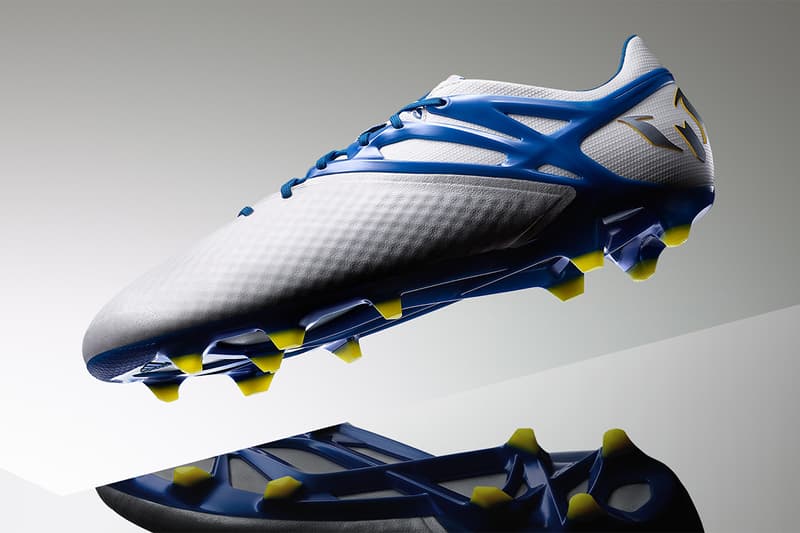 Taking cues from the Argentinian flag, adidas has crafted a brand new "Prime Blue" edition of Lionel Messi's signature Messi 15 boot. Celebrating the start of the new season — in a year that's already seen Messi lift his third Copa Del Rey, third UEFA Super Cup, seventh La Liga title and fourth UEFA Champions League title — the special colorway takes on the iconic colors of the Albiceleste while the bright yellow studs represent the sun on the national flag. Specifically designed to suit the unique Argentinian Gambeta playing style — which is all about keeping the ball close to your feet while using shoulder drops and feints to fool your opponent — and featuring the likes of a grippy and form-fitting messiTOUCH upper, messiFRAME stability, and messiGAMBETRAX dynamic stud configuration with round forefoot studs, the latest edition of the Messi 15 will debut on the pitch September 16 when Barcelona takes on Roma in the UEFA Champions League. Look for the boot to soon be available at select adidas Soccer retailers.