UNDERCOVER Brown Leather Text Gloves
The nihilistic messages on the back of these gloves feel as good as the lambskin they're made from.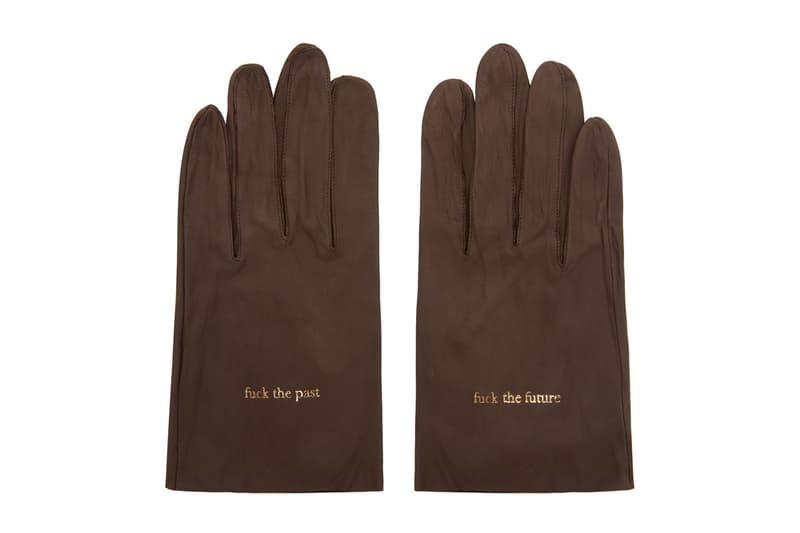 Mixing high-end fashion with a nihilistic message are these gloves from UNDERCOVER. Made from lambskin in a shade of deep chocolate brown, the gloves are finished with tonal stitching and are unadorned apart from two statements in gold on the back of each glove — "fuck the past" on the left hand, and "fuck the future" on the right. Made in Japan, these gloves are now available online from SSENSE for $415 USD.