Shake Shack Launches a New England Speciality Surf and Turf Burger
Could this be the finest burger of them all?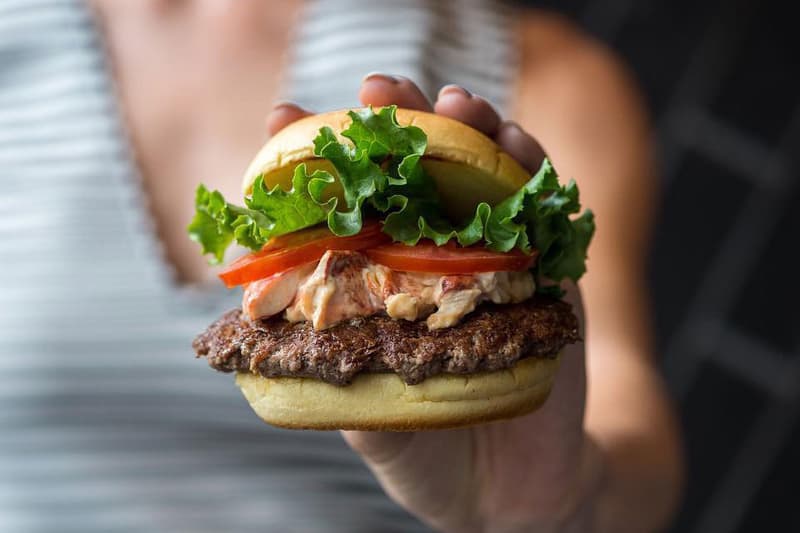 Shake Shack is already known for serving the best burgers on the planet, but they have somehow managed to up their own high standards by introducing the "Surf 'N' Shack." An extra layer of buttery Maine lobster has been added to the already delicious 100% all-natural Angus hamburger, which comes with the usual condiments of lettuce, tomato and Shack Sauce. Before you get all excited and rush to the nearest Shake Shack location please note that the "Surf 'N' Shack" will only be available at the chain's New Haven, Westport, Newbury Street, Dedham, Harvard Square and Chestnut Hill locations until August 20.