Études Studio x NEW TENDENCY for Paris Design Week
Combining a mutual understanding for long-lasting contemporary design.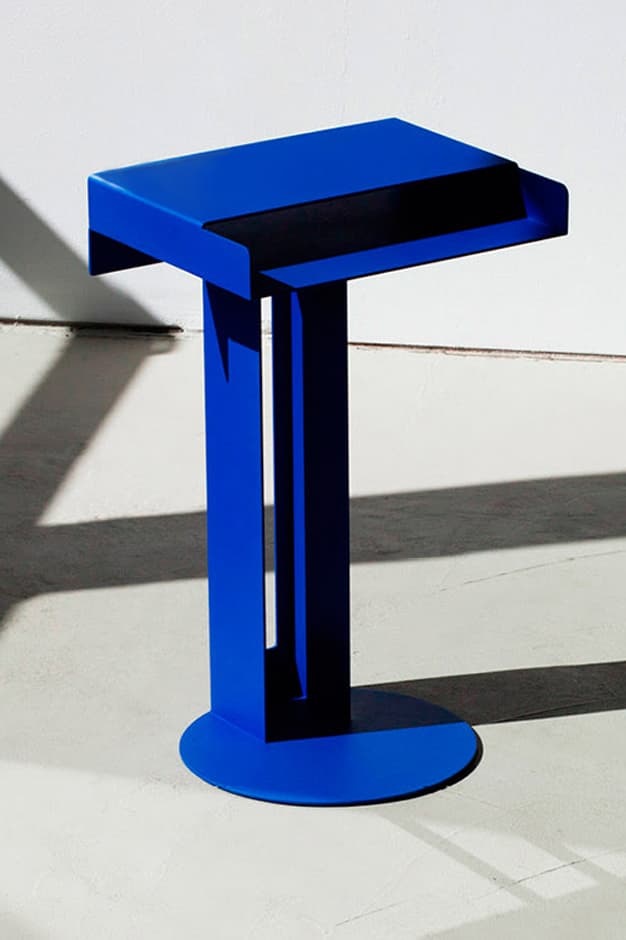 Creative Paris/New York based collective Études Studios has teamed up with interdisciplinary Berlin design company NEW TENDENCY in light of this year's forthcoming Paris Design Week. Characterized by a mutual understanding for contemporary design, the latest release takes the form of a regionally crafted META side table and follows its usual functional form while being rendered in signature Études blue. Through a combination of similar design ideals, Études Studio and fellow agency NellyRodi are scheduled to host a week long NEW TENDENCY instillation at the brand's flagship store on Rue Debelleyme where NEW TENDENCY will be unveiling its latest chair design titled THRONE. For more information on this exciting new collaboration, head directly to Paris Design Week's official website.