Joya x Calico Wallpaper Scented Candles
Handcrafted candles where no two are exactly alike.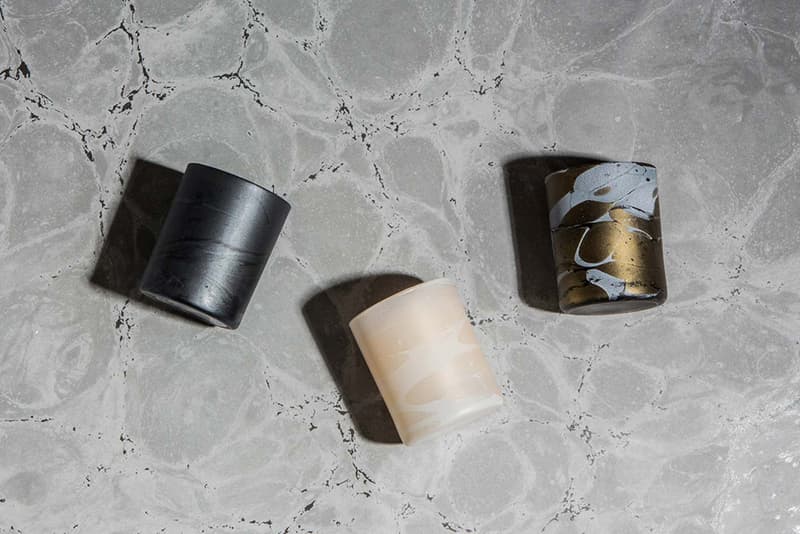 Brooklyn-based creative studios Calico Wallpaper and Joya have teamed up to release three scented candles representative of both brands aesthetics. The collaboration sees a balanced combination of Calico Wallpaper's intricate craftsmanship with Joya's innovative and engaging fragrances. The three candles on offer include L'Absinthe, Seul du Monde and Outrendoir which feature base-scents including star anise, chinotto and tangerine zest. Packaged in marbled jars, the handmade process means no two candles are alike. Available now via Net-a-Porter for $65 USD.