Wes Lang x Cycle Zombies 2015 Spring/Summer "REAPER" T-Shirt
The artist behind the Yeezus Tour merchandise is back with another T-shirt boasting his recognizable style.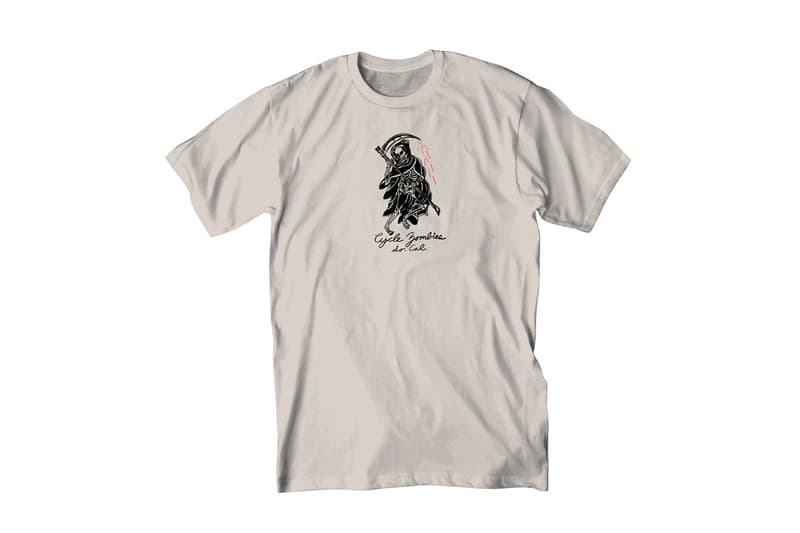 You may not know the name Wes Lang, but you've surely seen his work. Lang is the artist responsible for creating the artwork that adorned Kanye West's Yeezus Tour merchandise. The edgy artist has made a career out of potent images, and for Kanye he created a skull wrapped in a confederate flag and a dead Native American — which stirred up some controversy, obviously. This time around, you can cop a piece of Lang's work — minus the Yeezus name — for $24 USD here. The T-shirt features a grim reaper, and is produced in collaboration with Cycle Zombies, a California-based surf/skate label.