Wear These Sunglasses to Experience Psychedelic Hallucinations
Combine with music for a drug-free trip.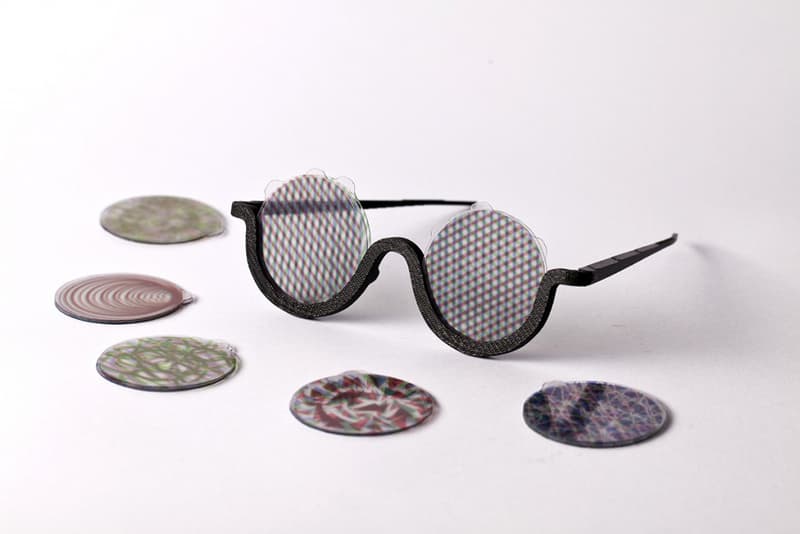 For all those averse to chemicals yet wanting to experience what it feels like to go on a psychedelic trip, meet the Mood sunglasses designed by Hungarian designer Bence Agoston. Comprised of a 3D-printed frame that nestles up to three layered lenses per eye — each lens is printed with a different moire pattern that filters red, blue or green light — the user can experience the ensuing visual frenzy that simulates what a person sees under the influence. The Mood sunglasses are the result of a class project wherein each student was assigned another classmate to design a product for: Agoston found that music was the common link with his "client," thus inspiring him to design glasses that would allow the user to experience the music on another level.
"The ideal situation for use is during travel, when people listen to music, just looking out the window and watching the ever-changing sights, in perfect harmony with the music," says Agoston, who plans to create different versions of the Mood sunglasses adapted to different types of music.