Nick Young Shares His NYFW:M Experience
Swaggy P making moves in the fashion world.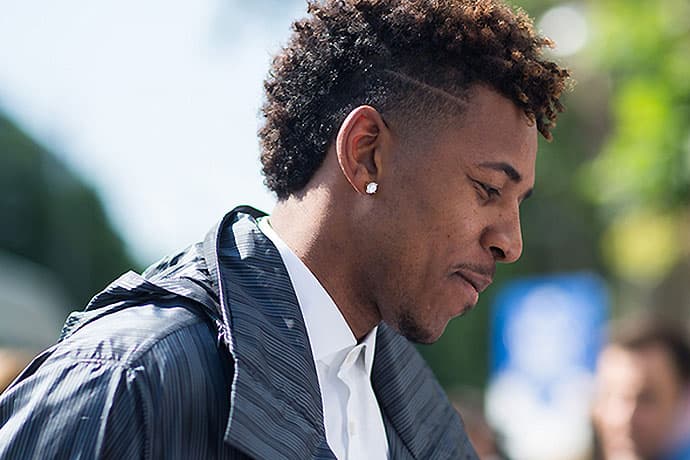 The fashionable point guard of the Los Angeles Lakers shares his NYFW:M experience with Style.com, and talks about his front row experience and go-to shopping spots in the Big Apple. Aside from his basketball skills and being sartorial-savvy, Swaggy P is also known for his love of sneakers. Unfortunately, his home was broken into last year with much of his prized collection stolen, including his Air Yeezy 2 Red Octobers. Young was able to recover another pair though, but now he's setting his sights on designing his own sneakers. Any takers?
Read the entire recap on Style.com here.