N.HOOLYWOOD 2016 Spring/Summer Collection
Daisuke Obana's clinical aesthetic is fleshed out once again.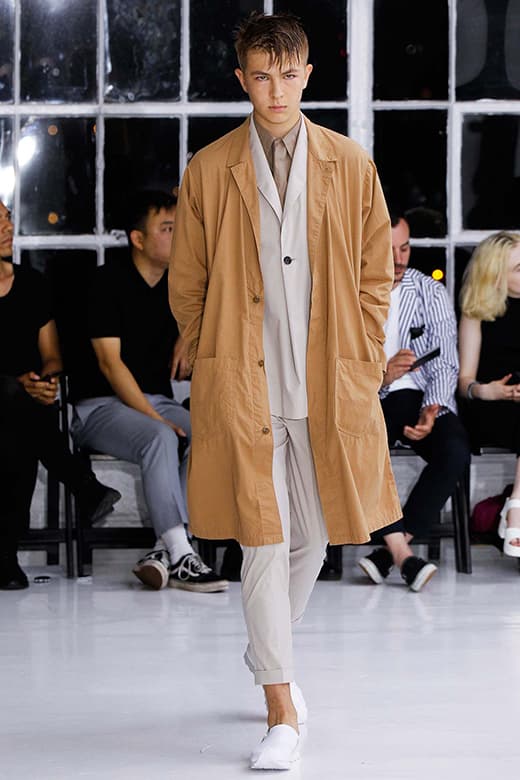 1 of 20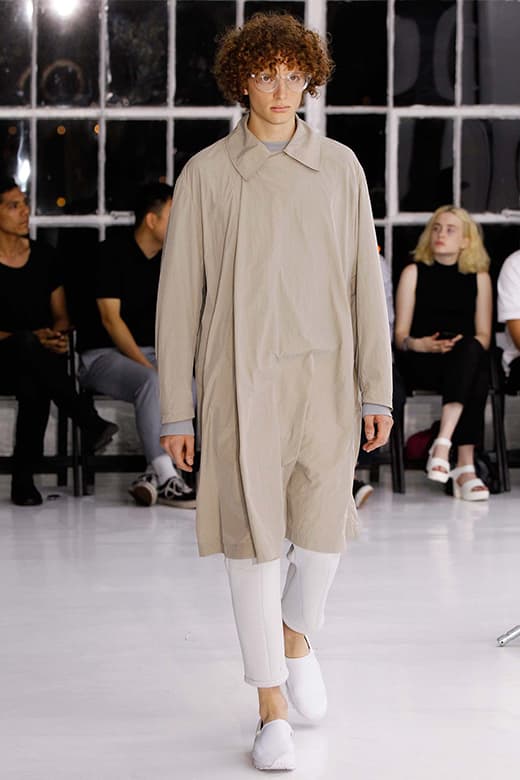 2 of 20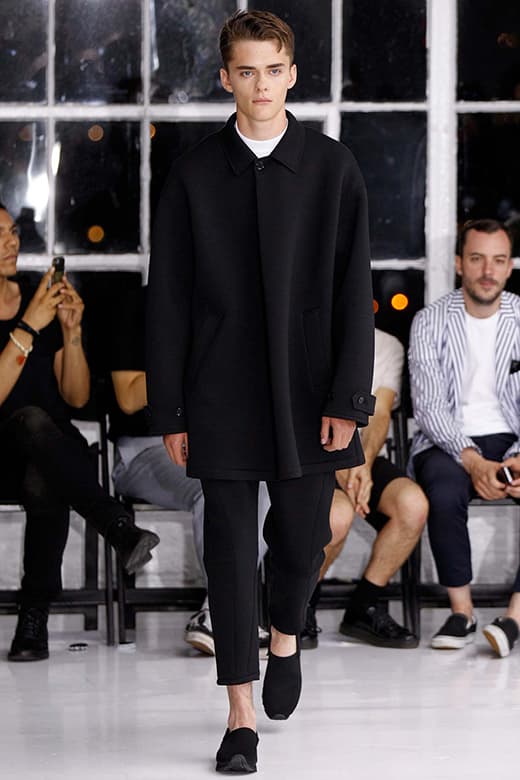 3 of 20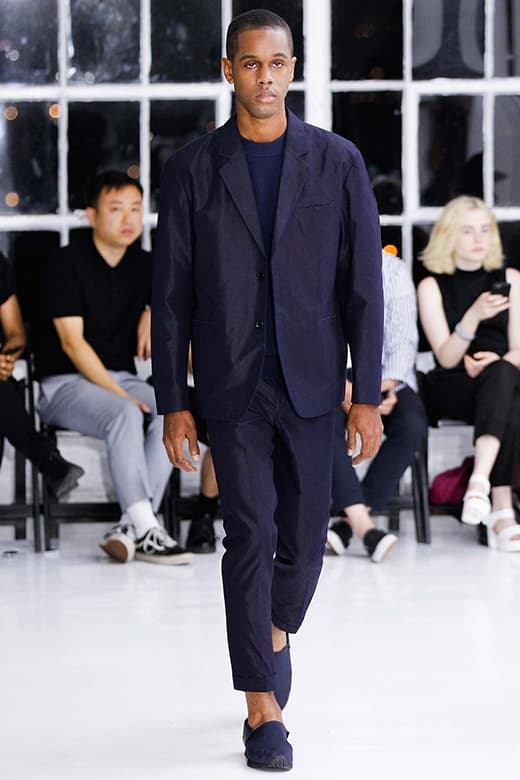 4 of 20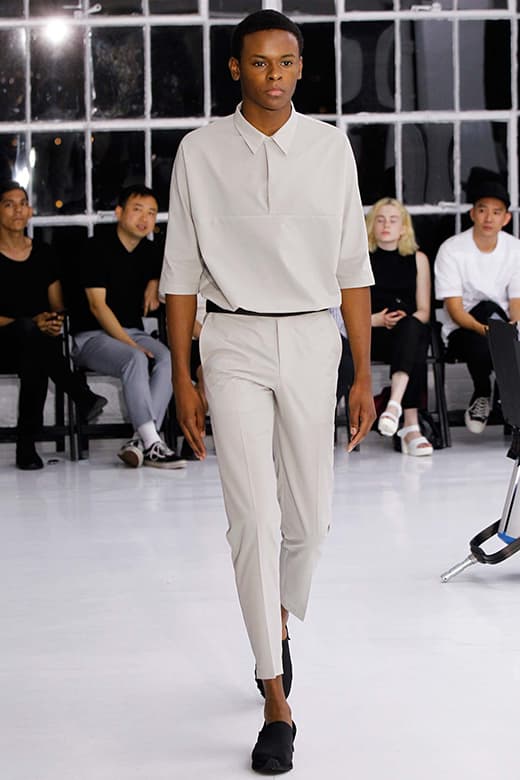 5 of 20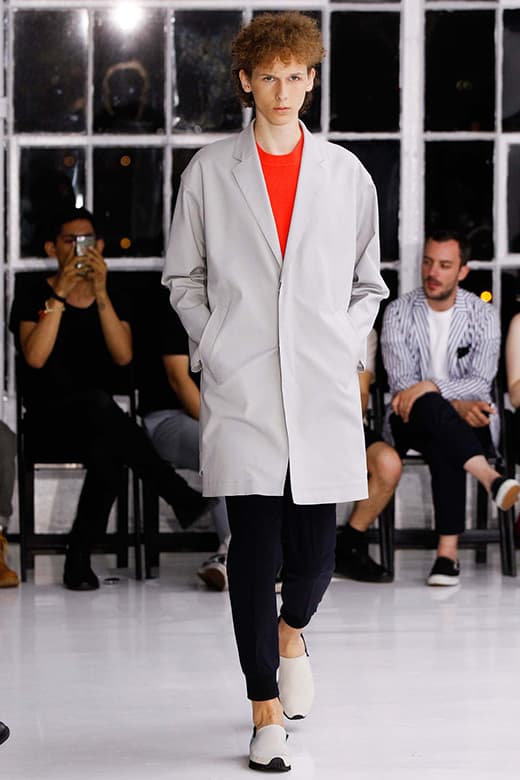 6 of 20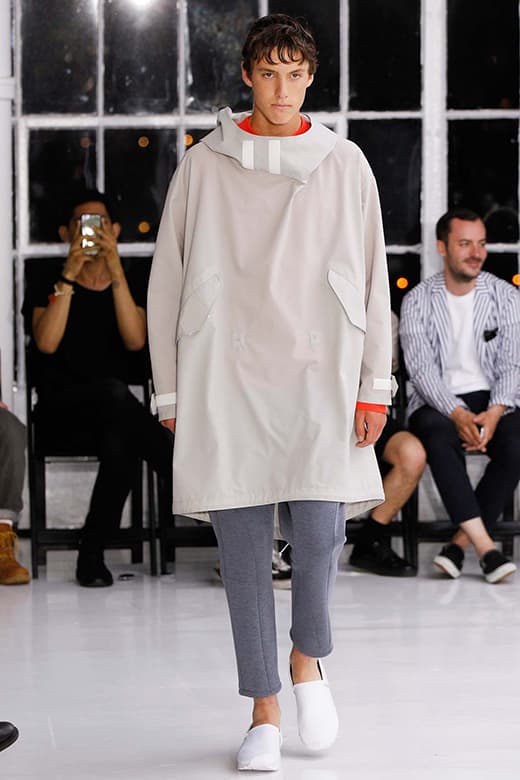 7 of 20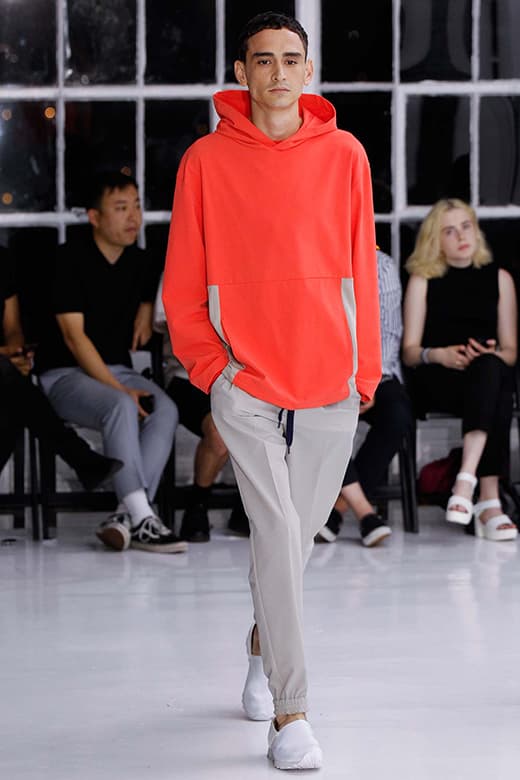 8 of 20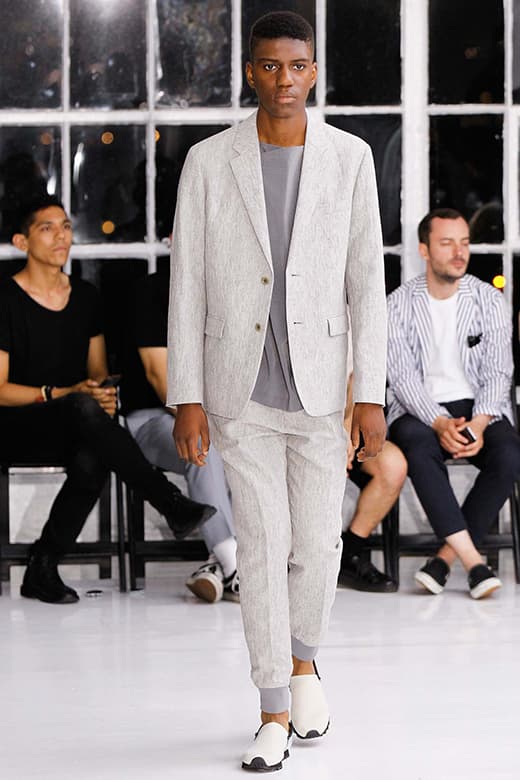 9 of 20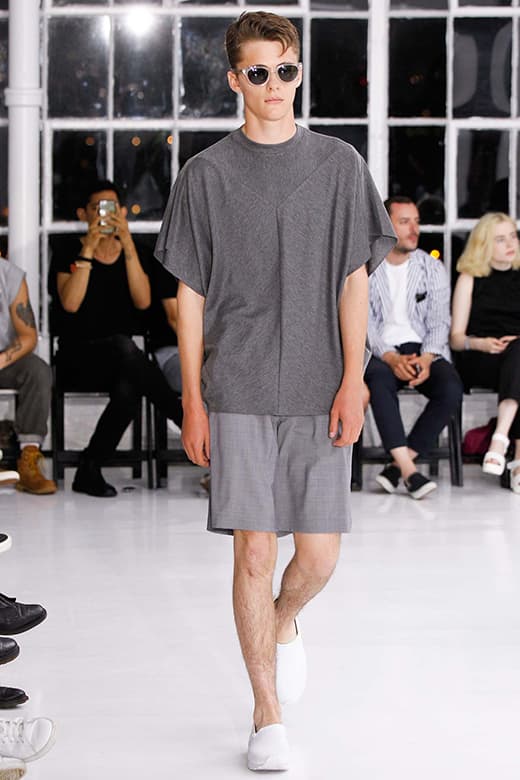 10 of 20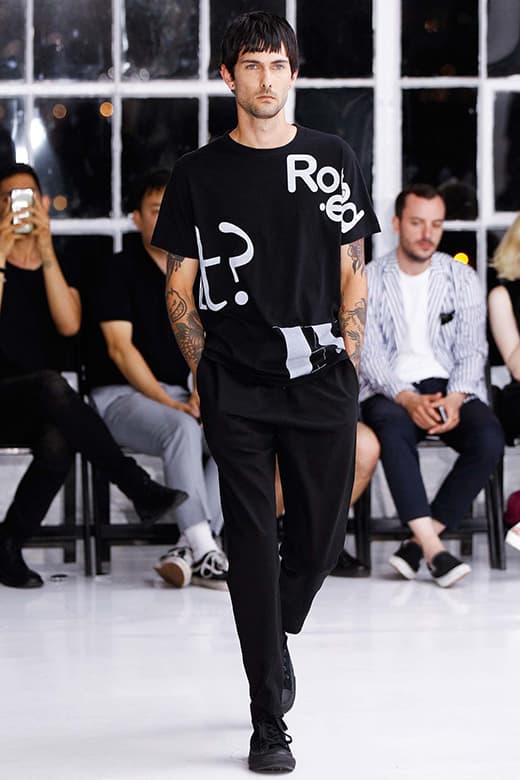 11 of 20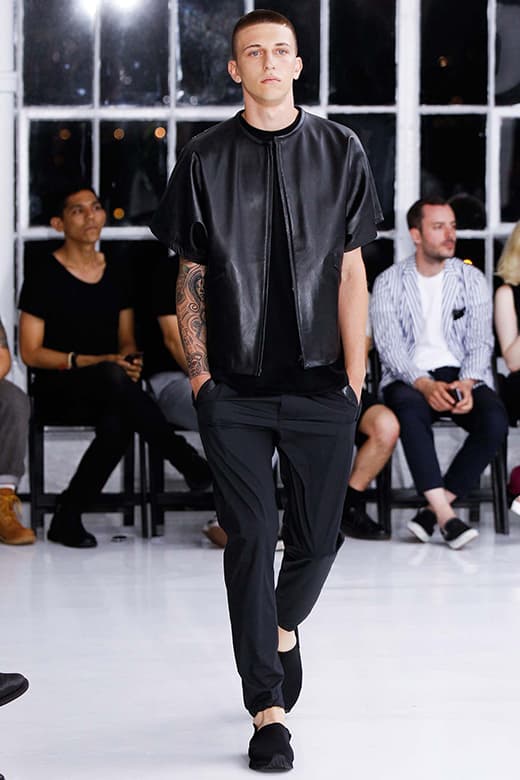 12 of 20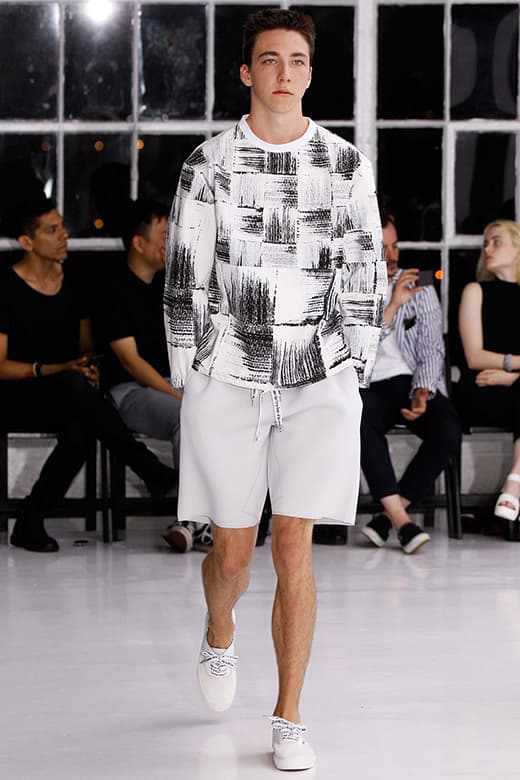 13 of 20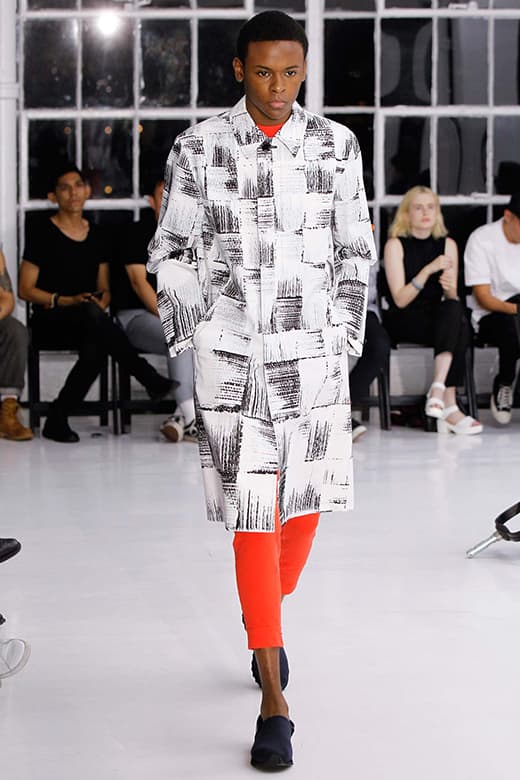 14 of 20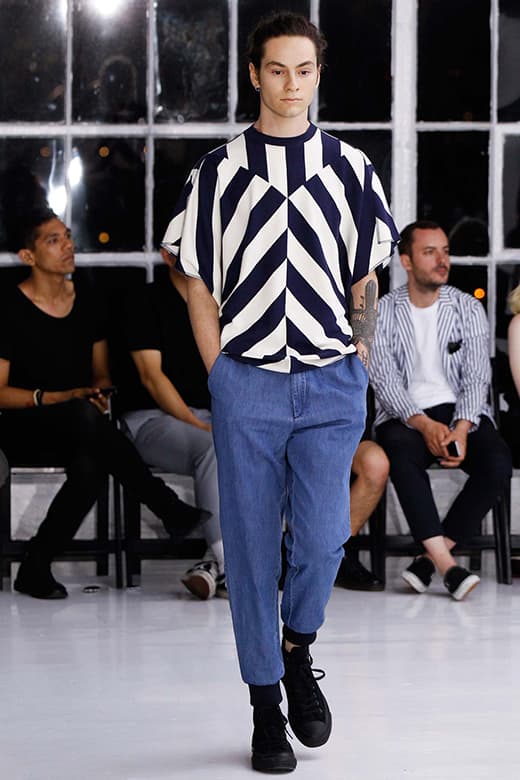 15 of 20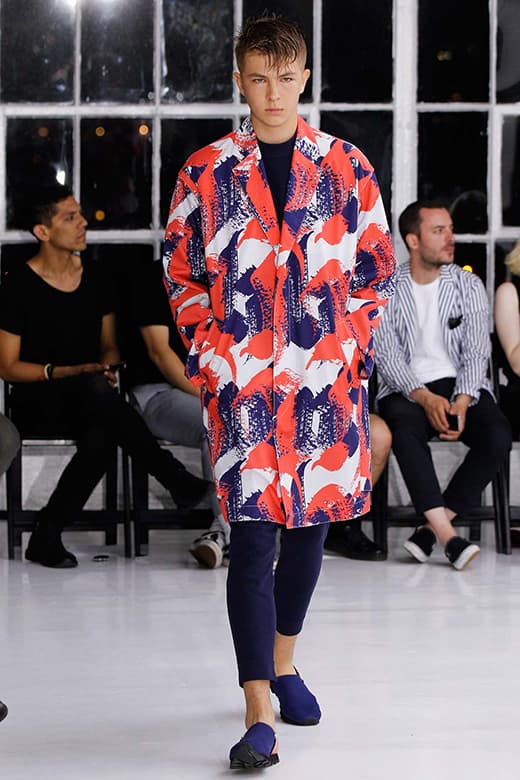 16 of 20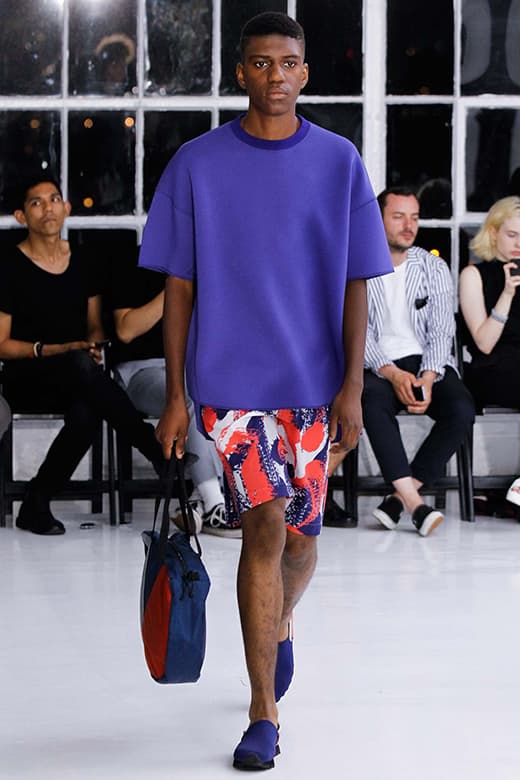 17 of 20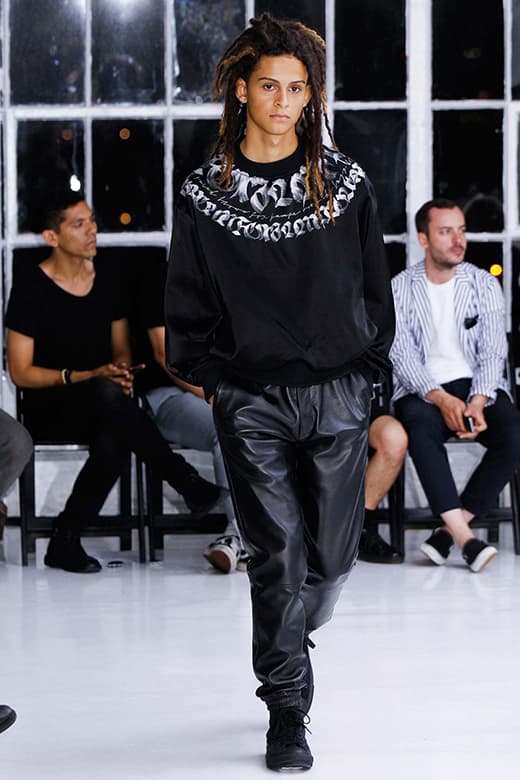 18 of 20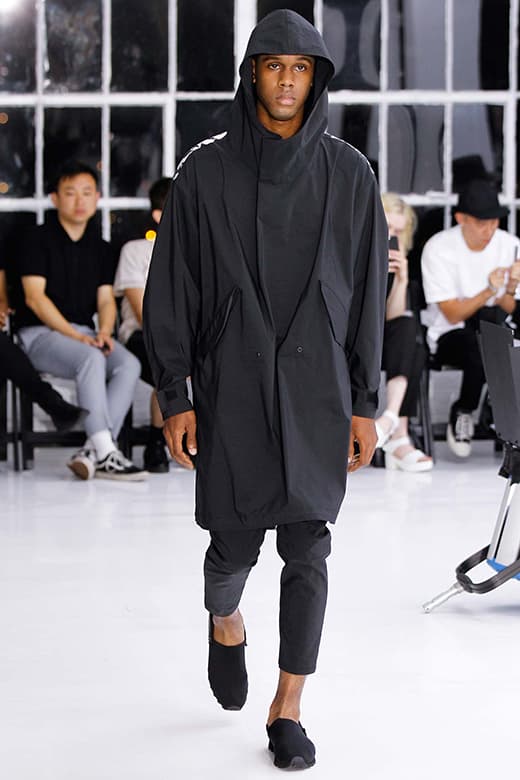 19 of 20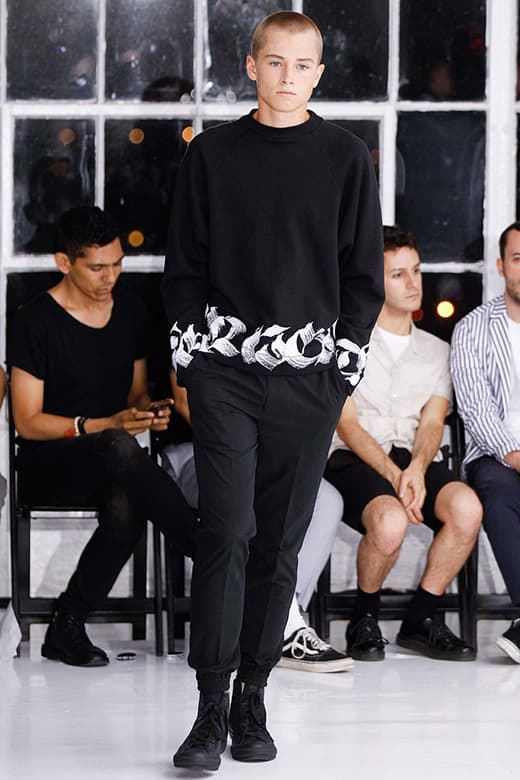 20 of 20
N.HOOLYWOOD's recent showing at New York Fashion Week saw the continuation of designer Daisuke Obana's signature clinical, minimalist aesthetic in the form of transitionary garb. Starting off with an almost monotone series of outfits incorporating sharply tailored overcoats and relaxed blazers, which steadily progressed into mackintoshes and synthetic raincoats atop asymmetric tees rendered in a palette of neutrals occasionally elevated with a shock of red. Patterns inspired by brushstrokes and calligraphy eventually made their way onto a variety of bombers and sweatshirts, adding pops of color in deep ultramarine and a rich fuchsia, contrasted towards the end with a return to a series of all-black ensembles that continued to riff off the calligraphy theme. Look for this collection to hit retailers in the coming months, and enjoy the gallery above in the meanwhile.