LEGO Ferrari F40
The iconic 1987 supercar has been immortalized in LEGO form.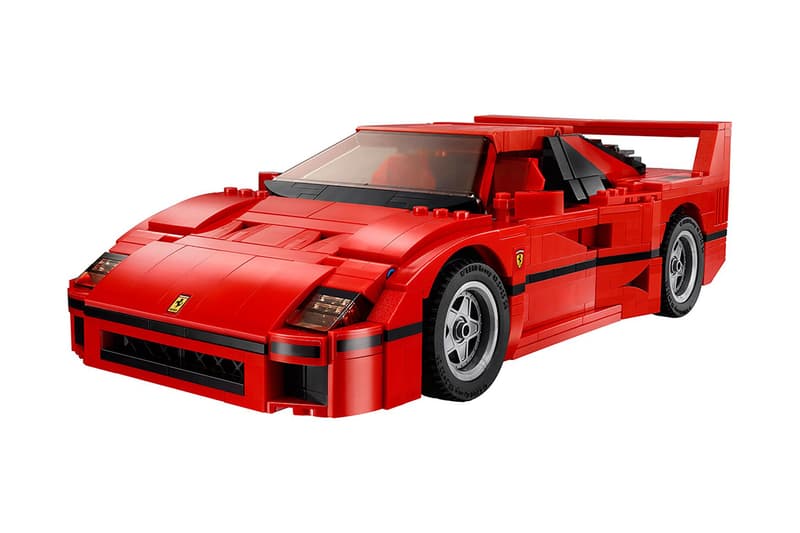 Soon LEGO is going to give fans the opportunity to get up close and personal with one of the most iconic supercars around: Ferrari F40. Part of LEGO's Creator Expert series, the upcoming miniaturized take on the classic 1987 automobile will see brick-built recreations of the design's sleek aerodynamic lines, distinctive rear spoiler and racing-red bodywork, even employing details like pop-up headlights, side air intakes, and a vented rear hatch that opens to reveal a twin-turbocharged, 90-degree V8 engine. The spot-on details even make their way to the interior as crafted cabled door handles, a stallion-emblazoned steering wheel, red racing seats, a luggage compartment, and tools all appear inside.
Measuring over three inches high, 10 inches long and five inches wide, LEGO's take on the beloved Ferrari F40 is due out online August 1 for $99.99 USD.