Golden Goose Deluxe Brand Superstar Distressed Leather Sneakers
Made to mimic a look that would take months to achieve.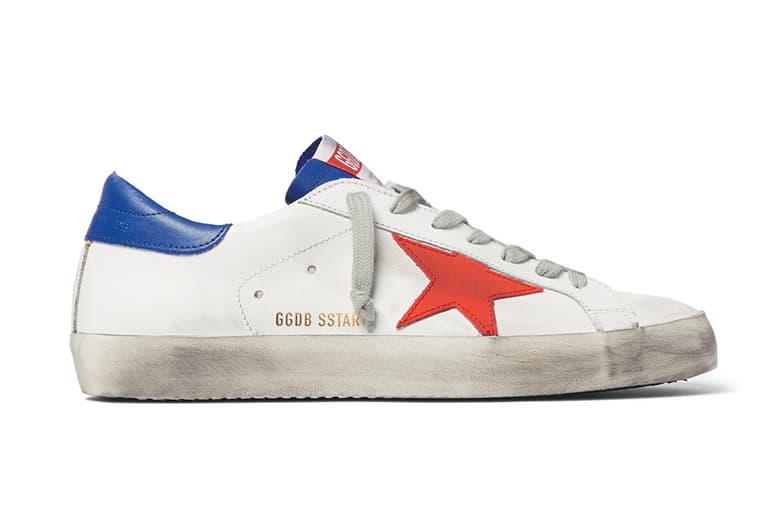 Golden Goose Deluxe Brand has created a sneaker that intentionally mimics the look of distressed skate shoes. An effect that would normally take a while to achieve, these low-tops feature off-white premium leather, with navy and red details. Made in Italy, the shoe incorporates golden GGDB branding along the side of the sneaker, as well as on the tongue. No two pairs are alike, with each shoe hand-brushed and waxed. Head over to MR. PORTER to purchase the pair for £208 GBP (approximately $325 USD).