Bobby Hundreds Reveals How His Entire Sneaker Collection Was Stolen
A humbling experience, for sure.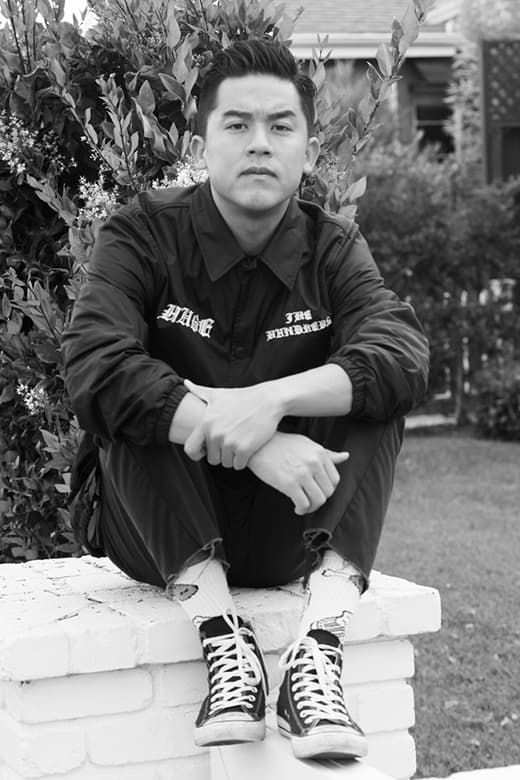 1 of 7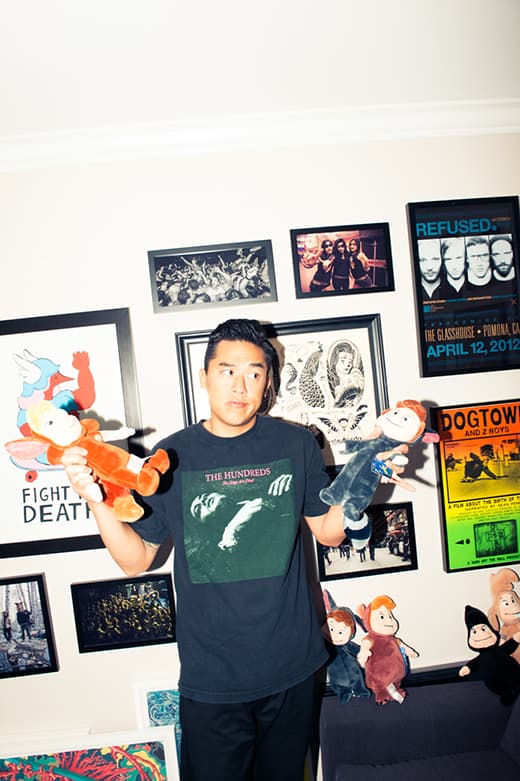 2 of 7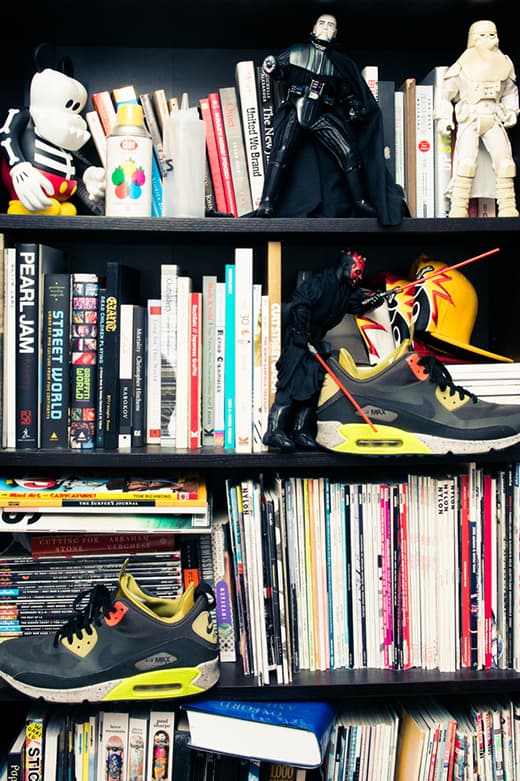 3 of 7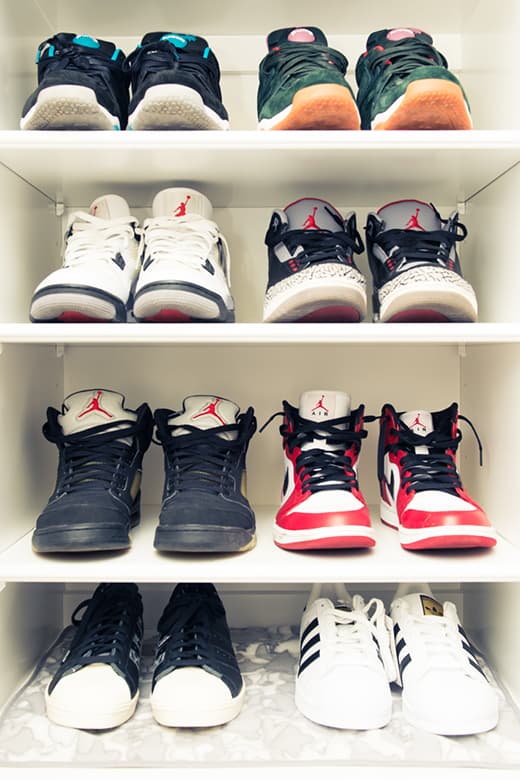 4 of 7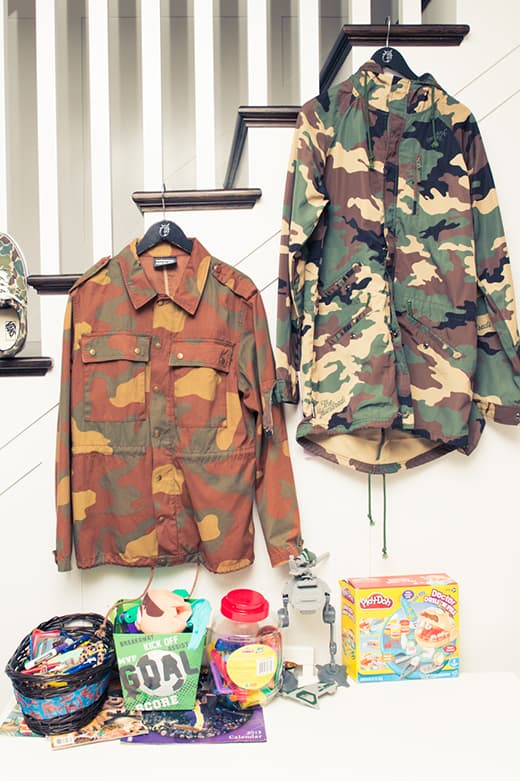 5 of 7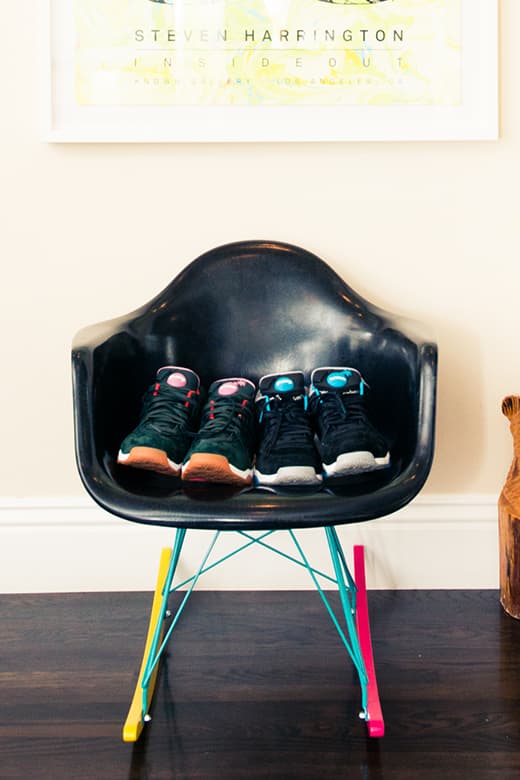 6 of 7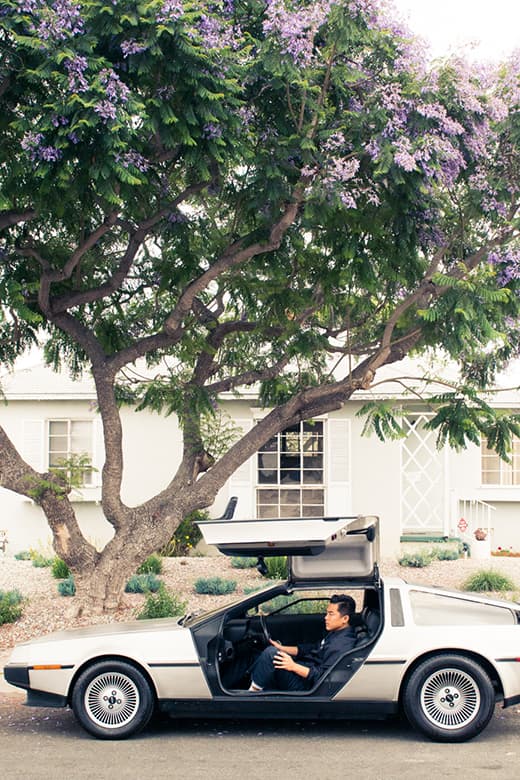 7 of 7
Bobby Kim, or better known as Bobby Hundreds (one half of mainstay streetwear brand, The Hundreds), opens his doors to The Coveteur and reveals why he doesn't "have much." But while Kim may not have hoards of sneakers that would make any young man jealous, he does have a good head on his shoulders, opting to keep memorabilia and nostalgic trinkets over troves of clothing. He has a signed picture with Bill Clinton, a wall of posters and quotes, but that's not to say he doesn't own coveted items either. From his beloved DeLorean to the rarest of The Hundreds collabs, head over to The Coveteur for the entire story.
"In the late '90s, I used to be an avid sneaker collector. Then, my apartment got burglarized for my collection. I spent a good five minutes losing my mind, vowing bloody murder, renouncing mankind… Over a decade's worth of Dunks, Js, and other rarities I'd been gifted or discovered in an obscure Japanese boutique—gone! But then, I almost immediately felt silly; ashamed that I let something as material and inane as retro shoes govern my emotions (and my bank account)."