Catch a Glimpse of Drake's 'Summer Sixteen' Merch
How does it stack up against elaborate ranges from Justin Bieber and Kanye West?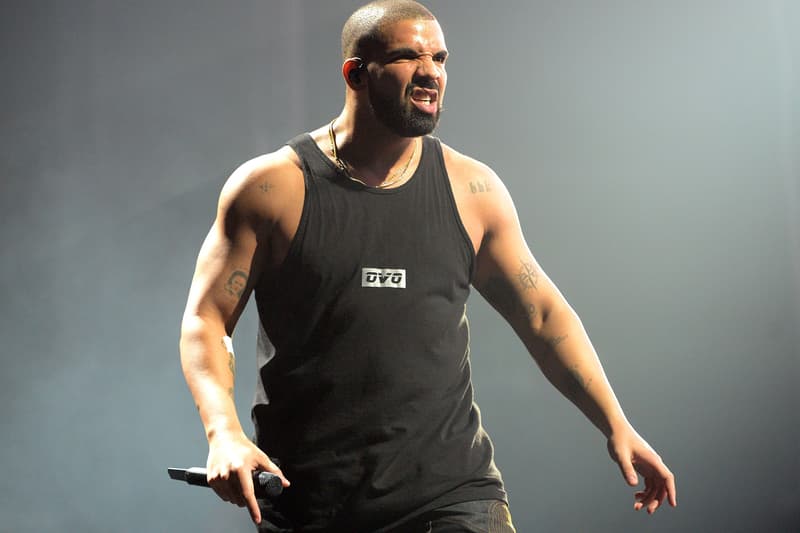 Drake has never really aligned himself with the recent trend of elevating artist merch into the realms of designer fashion – in fact, in "Still Here" on VIEWS, he even seems to take a veiled shot at the whole idea adopted by artists like Justin Bieber or Kanye West ("All my ni**as ain't off rockin' Gucci / One do it then we all gotta do it.") As a result, it was hard to know exactly what to anticipate from the merch for his Summer Sixteen tour with Future, Roy Woods and dvsn. With the tour now underway, we're starting to see exactly what Drizzy has up his sleeve. Taking a more traditional route, he's passed on elaborate department store deals or elaborate fashion-inspired statements; instead, the Toronto rapper looks to standard fare like screen-printed lyric tees, logo-centric designs, portrait hoodies and simple VIEWS hats. In fact, the only element that could be considered 'fashion' is the logo created by former Comme Des Garcon designer Filip Pagowski. Catch a glimpse of Drake's Summer Sixteen range below.
Drake merch themes: his dog and Reeeeeveeeeenge #SummerSixteen pic.twitter.com/Ipba853gdd — Tricia Gilbride (@tricia_gilbride) July 21, 2016
Can't wait for the @Drake merch pic.twitter.com/q8IPIxBe5h

— SilvestreSonn (@SilvestreSonn) July 21, 2016