Director Colin Tilley Explains Kendrick Lamar's "Alright" Video
Earlier this week, Kendrick Lamar released his "Alright" music video. Thanks to its visual effects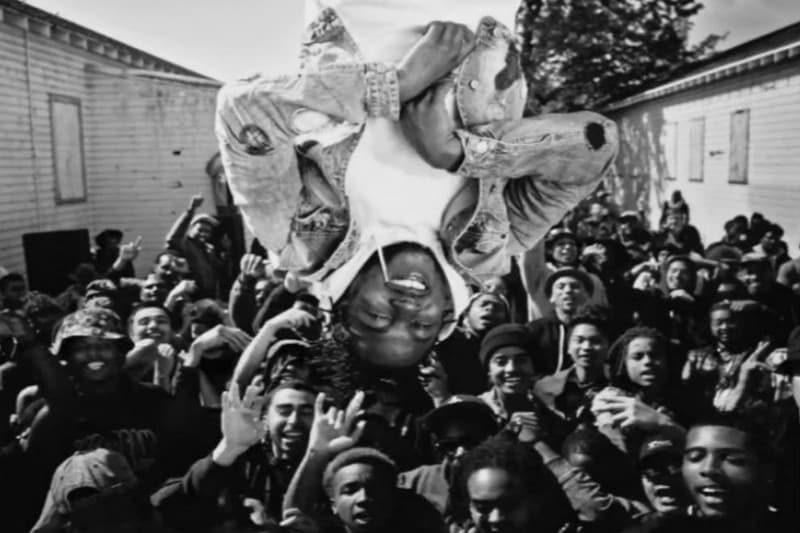 Earlier this week, Kendrick Lamar released his "Alright" music video. Thanks to its visual effects and rich symbolism, the video was immediately received with heavy applause from critics and fans alike. As a serious contestant for 2015's video of the year, the black-and-white visual finds K.Dot challenging gravity, rapping on top of a traffic light, and facing his tragic end with a smile. MTV sat down with its director Colin Tilley, to decipher the clip's core message.
Let's talk about how you began the process. How did the treatment come about?

One day, I got a call from Dave Free, Kendrick's manager. He was like, "Kendrick and I really want you to do this video." Obviously I'd heard the album and it was one of my favorite songs off the album so I was super stoked about that.

He was like, "We want to see what you can come up with. One thing we're thinking about is we keep seeing this image of Kendrick floating." Then he sent me a couple of picture references or whatever. I just kind of took it from there and created this treatment revolving around Kendrick floating through the city.

But I wanted to have this m.A.A.d. city concept in there first. It basically shows the state of everything that's going on in the world right now. It's also showing how one man can basically spread positivity through all of the madness that's going on and how everything is gonna be alright.

As the concept continued to develop, I had a lot of great conversations with Kendrick and Dave. We just kept hammering the concept home to really keep digging deeper and deeper. I've never actually worked with an artist like Kendrick that wants to keep pushing the creative to a whole 'nother world. Every little detail matters to him. So, it was really fun to continue to mold the concept from where we started.

What were the details that Kendrick specifically tried to fine-tune on this one?

Well, you know what's crazy? The intro where Kendrick, Schoolboy, Ab-Soul and Jay Rock are all in the car and we make that big reveal where the cops are holding up the car. We were talking about this specific image with everything that's going on right now with the police and we kind of got to that point where we were sitting down with each other and we were talking about this big reveal with Kendrick and the guys being held up by cops like a carriage or something.

But the crazy part is, when we're sitting there, all of a sudden, Kendrick was like, "Hold on, man. I'm totally hearing something completely different for this right now." He's like, "I'm gonna write this song and we'll send it to you tonight. But we'll do this song as a segment before the video even starts." So, they sent me the song like two days later and we continued to build on it.

Once you get an image that strong, everything builds from there. It was like these vignettes that we created in the intro that explain the m.A.A.d. city. It's not in your face like, "F—k this. F—k that." It's more like, this is what's real and what's going on in the world right now.

It was taken from all the energy. It wasn't one specific thing. It was kind of all the energy that's been going on and I wanted to capture it like that. I didn't want to dive into one certain event or make it about one thing. It's about everything that's going on.
Read the full conversation here.