Converse Unveils Chuck Taylor II in Boston
Converse births the revamped sibling to its most iconic silhouette.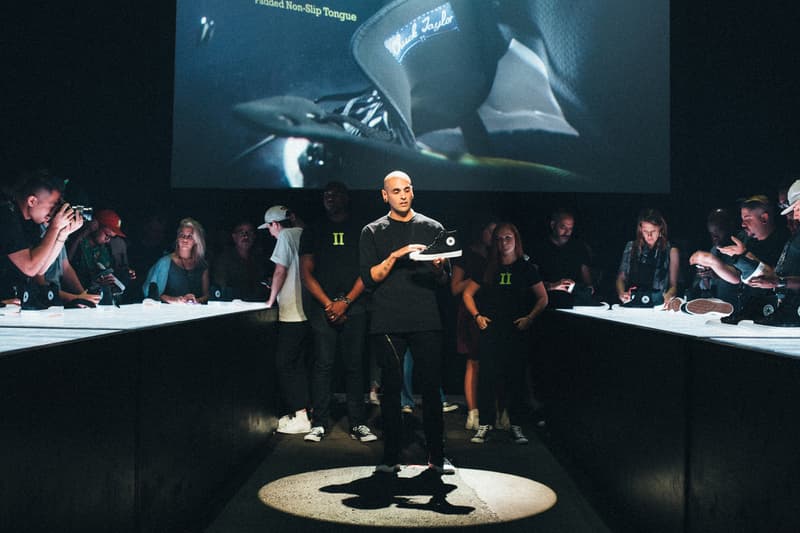 1 of 14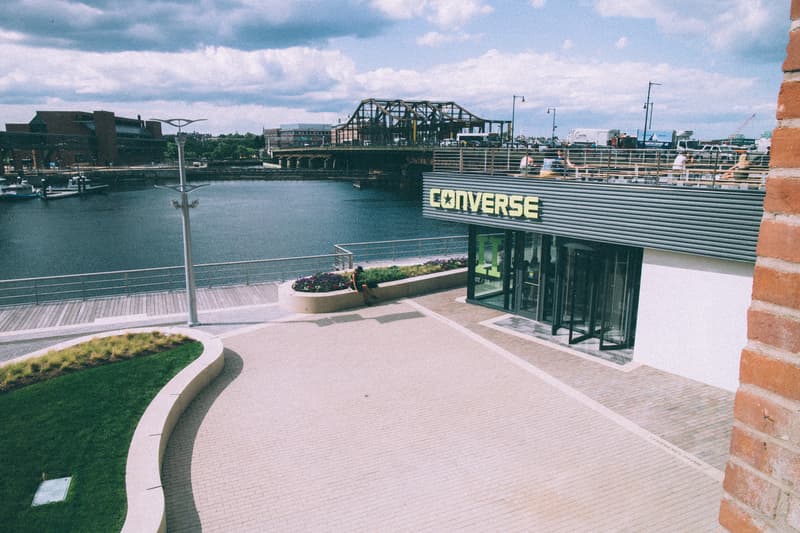 2 of 14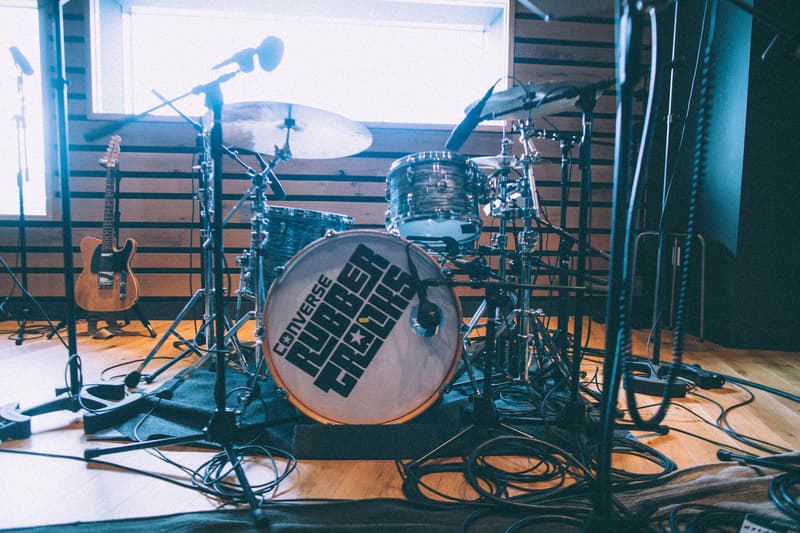 3 of 14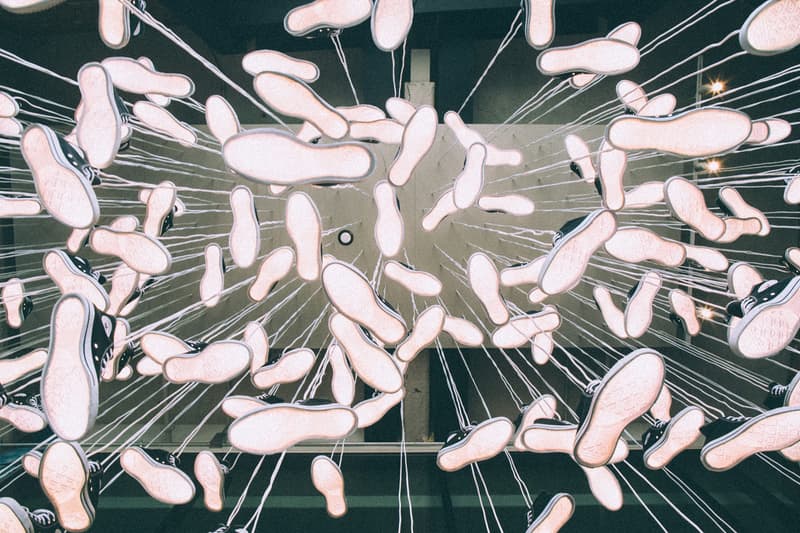 4 of 14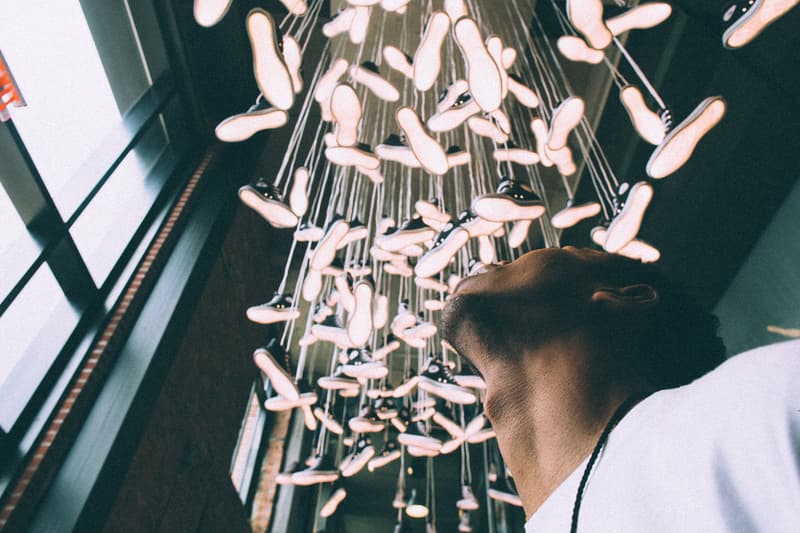 5 of 14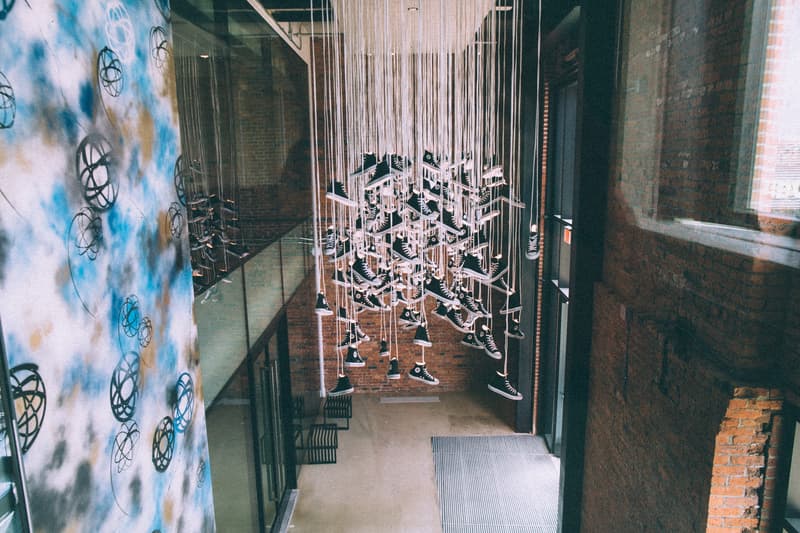 6 of 14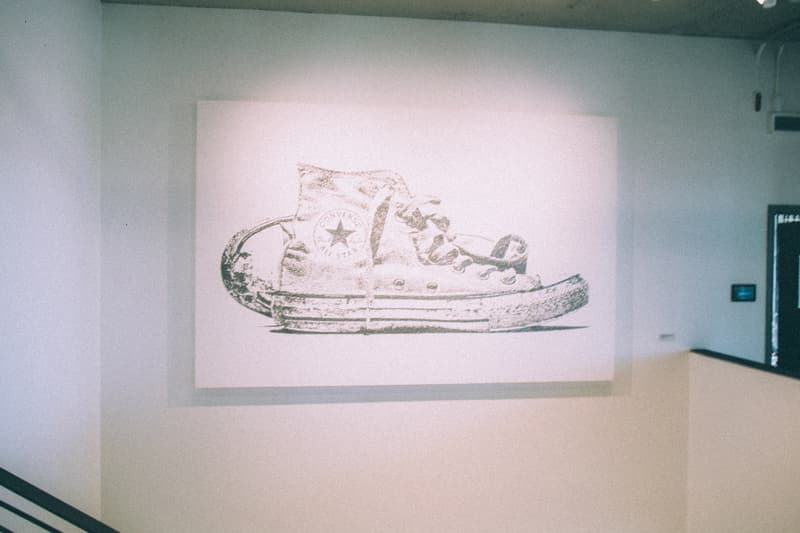 7 of 14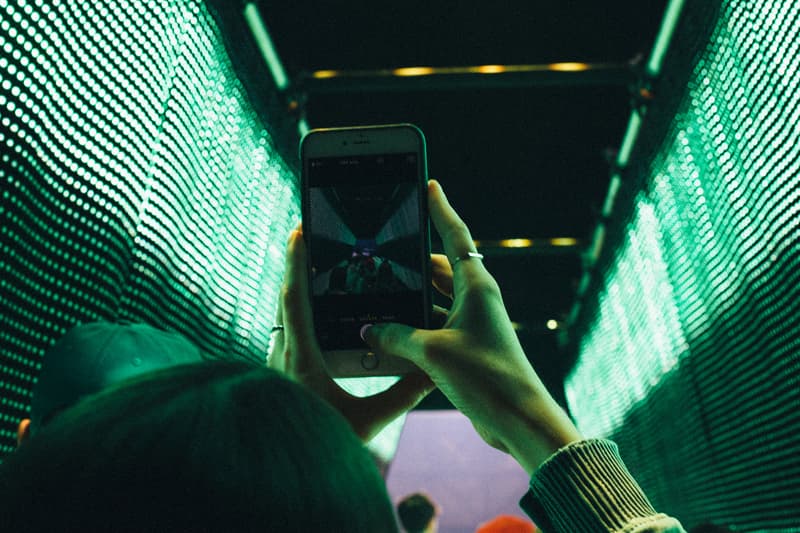 8 of 14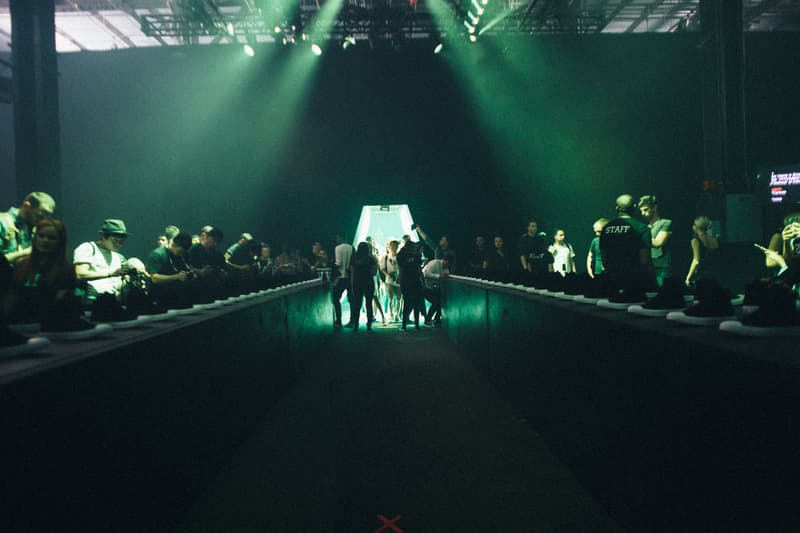 9 of 14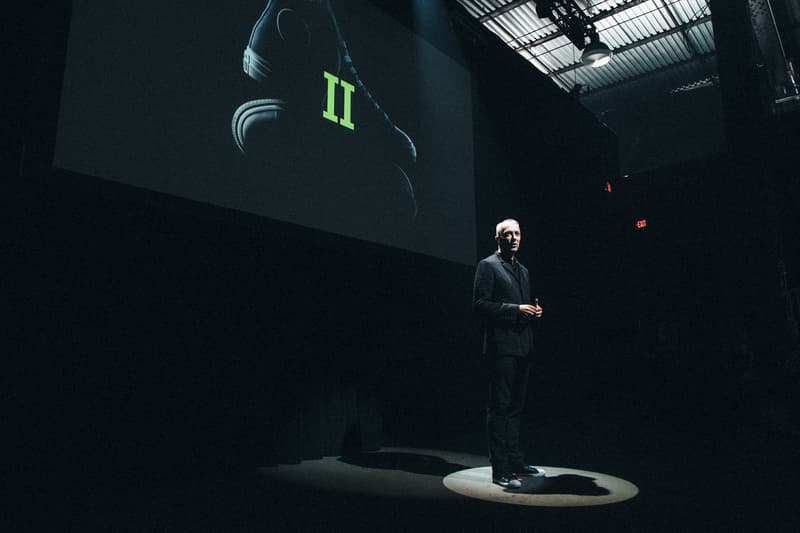 10 of 14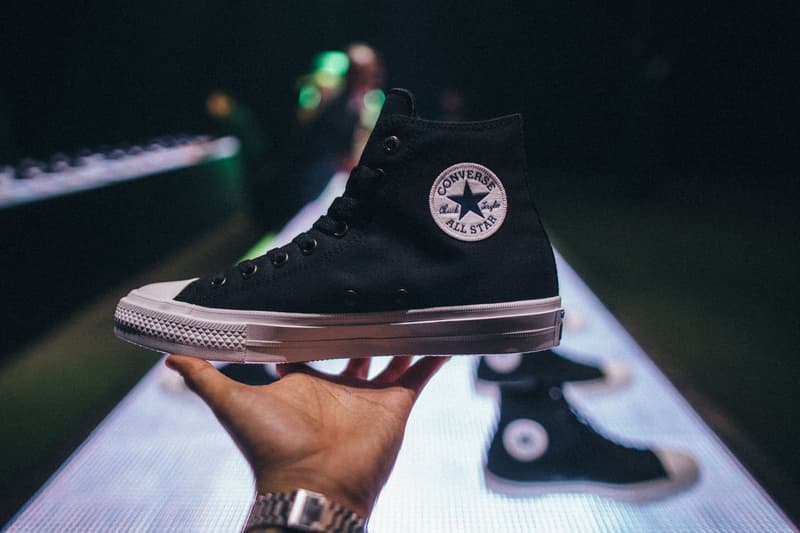 11 of 14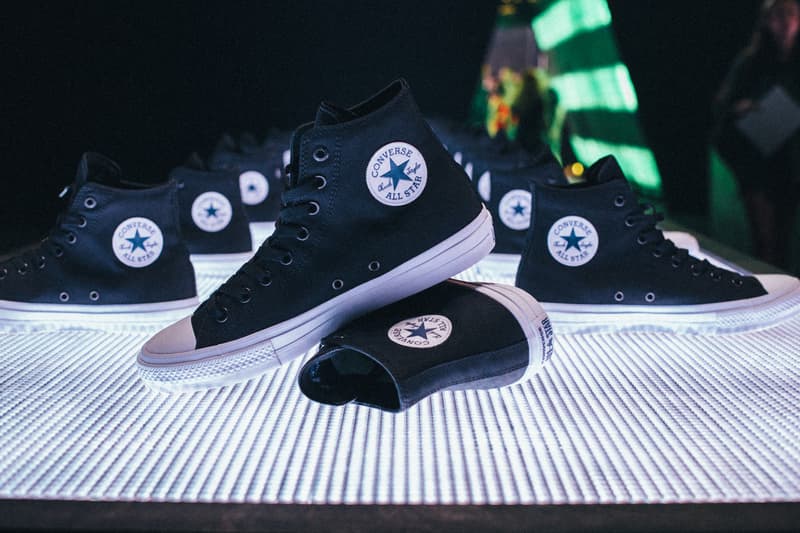 12 of 14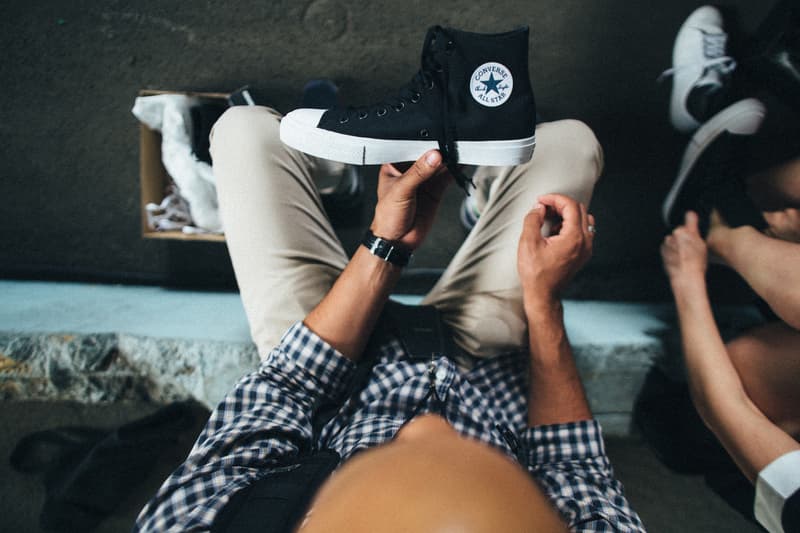 13 of 14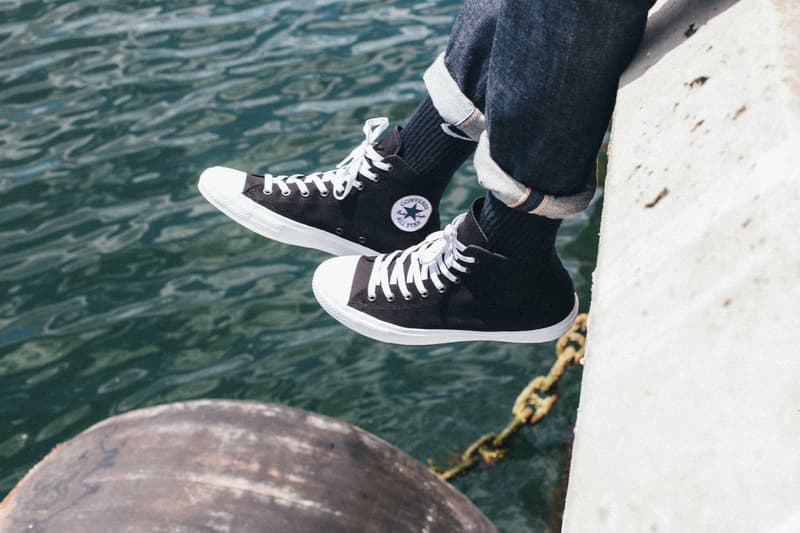 14 of 14
In a surprise event previously shrouded in the mystery of wheat paste posters and ominous Instagram posts, Converse today finally unveiled its latest – and most important – development in footwear: the Chuck Taylor All Star II. Select outlets were invited up to Beantown for a special conference, kicking off the momentous celebration at Converse's new headquarters at Lovejoy Wharf. The building, designed in conjunct with architecture firm Jennifer Carpenter, is a sprawling 10-story edifice at the heart of Boston's downtown. The building is of particular importance to the brand as it represents a mission statement of sorts; we find Converse at a particularly interesting part in its 107-year history: aiming to begin a new chapter of an already full chronicle. The new headquarters – which was serendipitously erected in the same year that Converse was founded – represents a mash-up of the brand's very focused initiatives in music, skateboarding and street art. Accordingly, it features a revamped store stocked to the brim with Boston-specific Converse goodies; a brand-new Rubber Tracks satellite studio and permanent installations by Futura and Baptiste de Bombourg.
It was with this 'newness' in mind that Converse also marked a new chapter in its footwear lineup. At a press conference held at a historic warehouse in South Boston, Converse executives ranging from the CEO Jim Calhoun to creative director of global footwear Brian Cioffe iterated the importance of the Chuck Taylor All Star for this generation as well as the one before it. As we know, the Chuck is one of the most culturally integral pieces of footwear, famously, modestly starting out as a basketball sneaker. Its iconic details – the ankle patch, the rubber toecap, the canvas upper – have all stood the test of time as the definitive sneaker in which to live life fully. For the Chuck Taylor All Star II, Converse preserved this spirit while also making a nod to modern standards of comfort and durability. As such, the CTAS II is engineered with premium canvas on the outer, meticulously designed with raised foxing around the outsole to ensure lasting quality. At the interior, the sneaker is imbued with a non-slipping gusseted tongue, which works alongside cushy perforated microsuede lining to keep feet ventilated all day. The sneaker also borrows Lunarlon technology for superior all-day comfort. Get our first impressions of the sneaker and event above and stay tuned for more on this new classic as we move along.