YG Addresses Shooting and Announces Album Name
For someone who was recently targeted for a deliberate attack, YG showed incredible composure while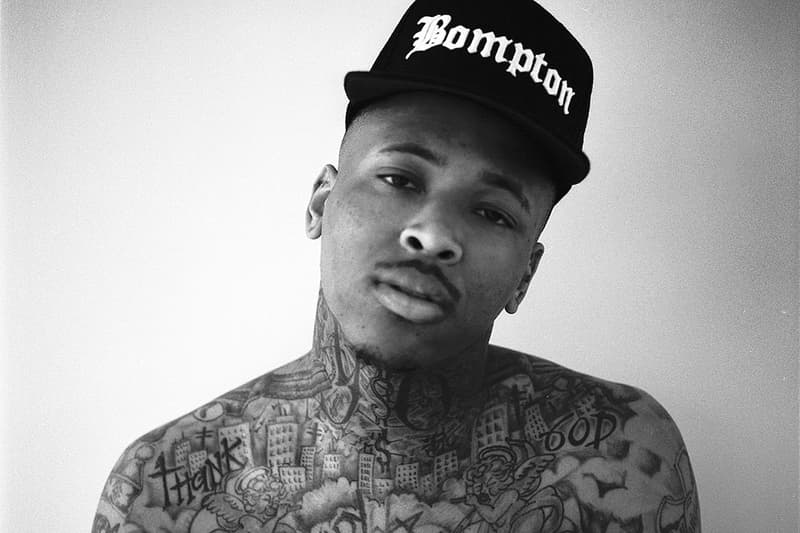 For someone who was recently targeted for a deliberate attack, YG showed incredible composure while addressing the issue in a new interview with Billboard – his first since the incident. Earlier this month, the rapper was shot in Los Angeles following a recording session in Studio City. While he has been uncooperative with authorities, YG was willing to open up about the issue with Billboard. In the interview, he also disclosed details regarding his upcoming full-length sophomore LP, which will be titled Still Krazy. Enjoy the excerpt below, and visit Billboard for the article in its entirety.
YG Addresses Being Shot

What happened the night you got shot?
A little incident. I got shot in my hip, but I'm all right.

Who shot you?
I don't know, and it don't matter. I got lucky because a main artery is right there, right around the groin. The bullet didn't go that deep, and it didn't hit any bones.

Bullet? Reports said you were shot three times.
Nah, I got shot one time. It was three bullet holes because it went in, went out and went back in again.

Did you really not see who shot you? What do you think their motivation was? Was it gang-related?
It was not gang-related at all. It just happened out of the blue. We don't know who did it, we don't know why. We don't know nothing.

What was going through your mind when it happened?
Survival. After I got shot, I'm telling everybody, "Take me to the hospital, because I can't die." We hop in my homie's car and bam — we got in a car accident! We hit an island trying to avoid another car. We had to hop out of the totaled car, hop in another car. At the hospital we had to tell people, "Take me serious right now — you don't even understand what's going on." It was wild.

How are you feeling now?
I'm good. I left the hospital that night, and the next day I went back to the studio. Nobody wanted me to go. My mama tells me, "What are you talking about 'going to the studio?'" But you know, I got shit to do — this shit don't stop for nobody. I came straight to the studio on my little crutches.

You're a tough guy.
Yeah. I'm hard to kill.
YG Discusses New Album

Your first album features your mom screaming at you about quitting gangbanging. Will she have to do that again on this album?

I haven't gotten that far yet. My parents told me when I was young, "You're going to be dead or in jail," all that shit. Now that I got [shot], they try to tell me more stuff. My family is always praying for me. But I'm not doing what I was doing back in the day. I was robbing, breaking into houses. I ain't doing that. I am who I am, though — still. The streets made me who I am.

Is DJ Mustard on the new album? Are you friends, beefing again, still owed money or what?

Beefing again [Laughs]. No, we straight. He got a joint on the new album I think. I'm still figuring it all out.

Do you think your last album was underrated by the general public? Although many critics loved it, it didn't sell like it might have.

No, I look at it like Jay Z's first album Reasonable Doubt, which was like the same situation. People were just unfamiliar with my first album and they didn't really think I was going to make it as far as I did. But I think my sound has grown since. When I drop this new album you aren't going to feel like I went too left trying to switch it up. It's still a good follow-up album talking about real situations in my life.