Kanye's Beautiful But Darkly Lit Ice Cream Parlor Opens in NYC
We take our Kanye obsession far, but New York City's Morgenstern's Finest Ice Cream just took it to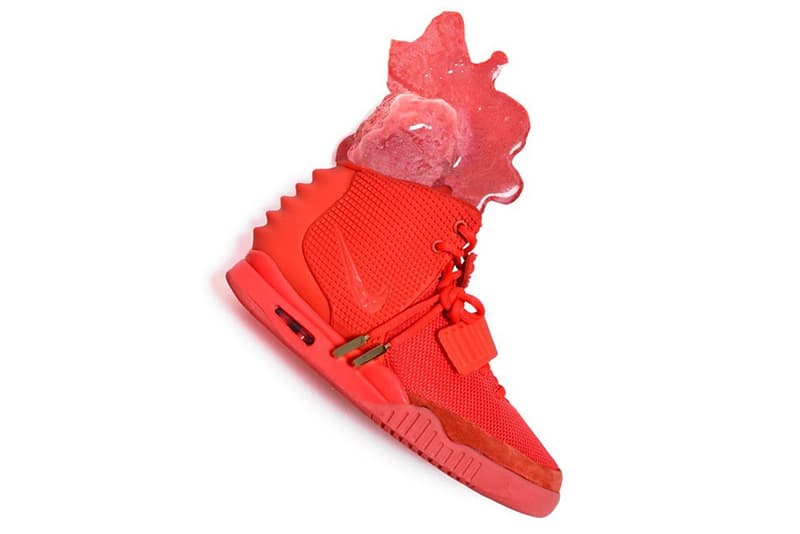 1 of 7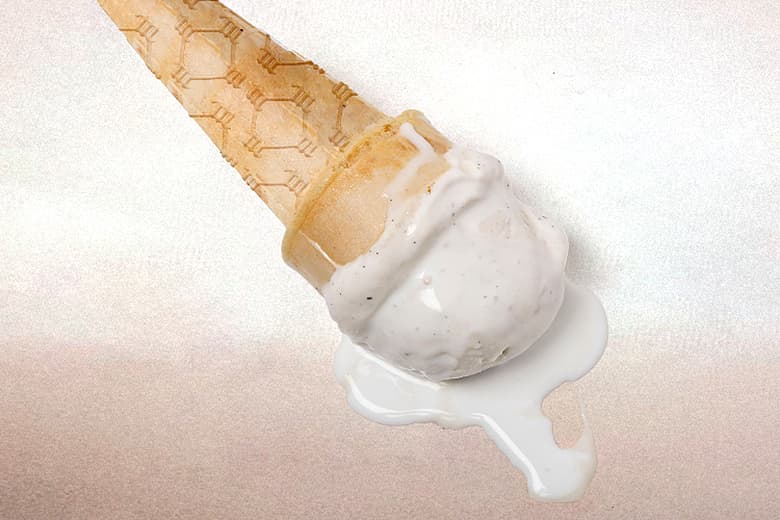 2 of 7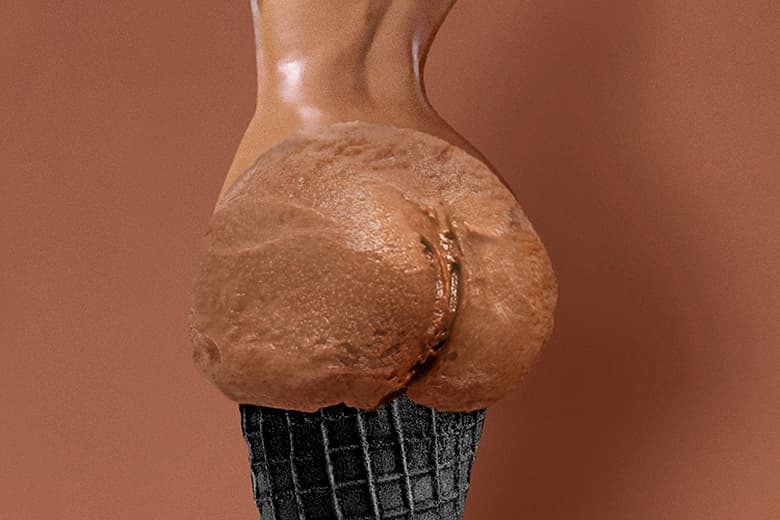 3 of 7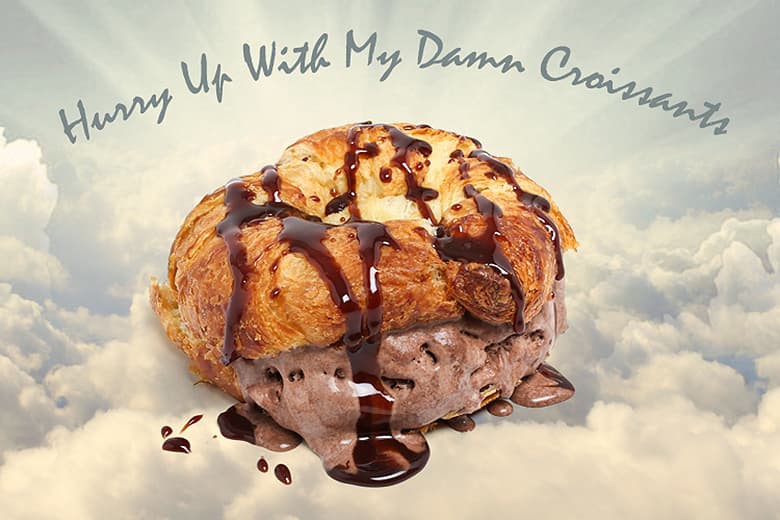 4 of 7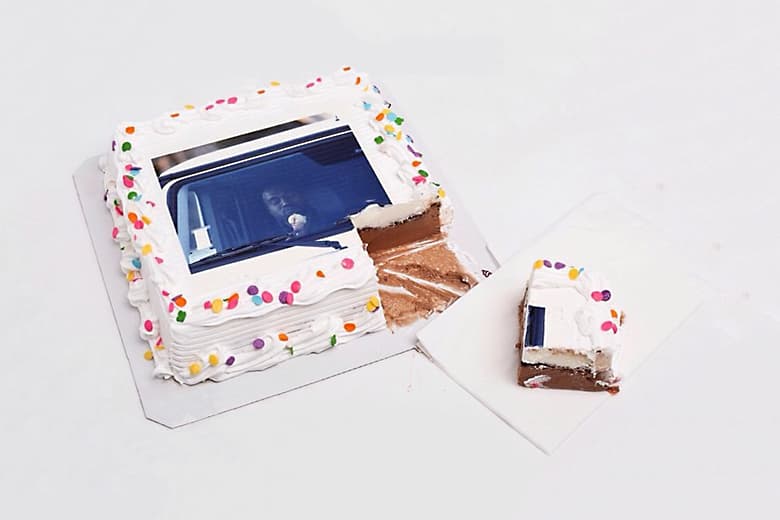 5 of 7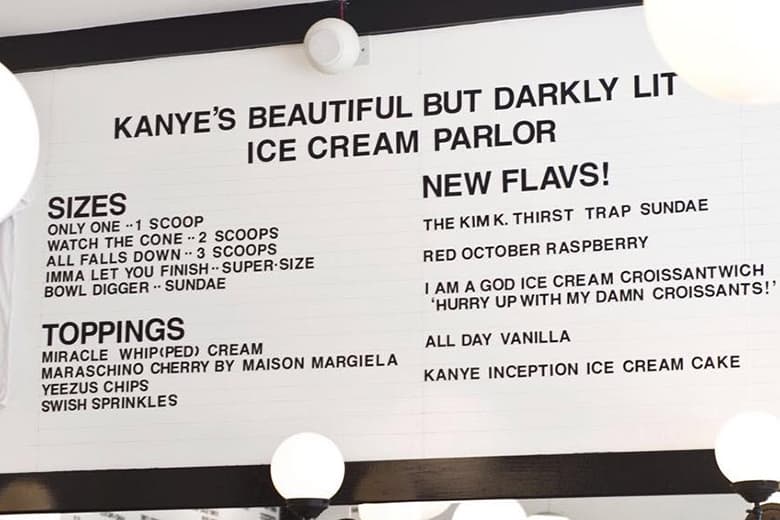 6 of 7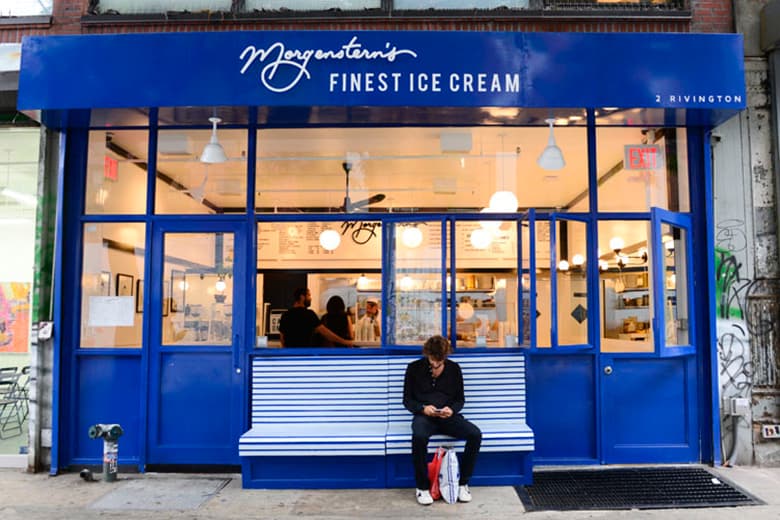 7 of 7
We take our Kanye obsession far, but New York City's Morgenstern's Finest Ice Cream just took it to the next level. In honor of Ye's 38th birthday, the ice cream shop did a complete store makeover to unveil Kanye's Beautiful But Darkly Lit Ice Cream parlor in celebration of the rapper/record producer/fashion designer/songwriter/entrepreneur and so on and so forth. The parlor teamed up with First We Feast to create delicious Kanye-inspired treats, which include "Red October Raspberry," "All Day Vanilla," the "I Am a God Ice-Cream Croissantwich," the "Bowl Digger," and the "Kim K. Thirst Trap Sundae."
First We Feast's website states:
"Kanye is a man who refuses to be pigeonholed, and his ice-cream menu clearly needs to reflect his wide-ranging tastes. Minimalist, Yeezus-era Kanye is represented with flavors like All Day Vanilla (the ultimate expression of simplicity in ice-cream form), while his flashier past is channeled through luxe toppings (like maraschino cherries by Maison Margiela) and Red October-inspired sorbet. And if you want to be a straight-up a**hole, à la 'Ye at the Grammys, you can always opt for the "Imma Let You Finish" size option."
Our top favorite is definitely the "Kanye Inception Ice-Cream Cake," an ice cream cake with a paparazzi photo of Kanye enjoying an ice cream cone. The treats will be served at Morgenstern's Lower East Side shop until June 12.