Dekleva Gregoric Architects Uses Curtains to Create Rooms in This Office Design
An ingenious solution to some of the problems of open-plan workspaces.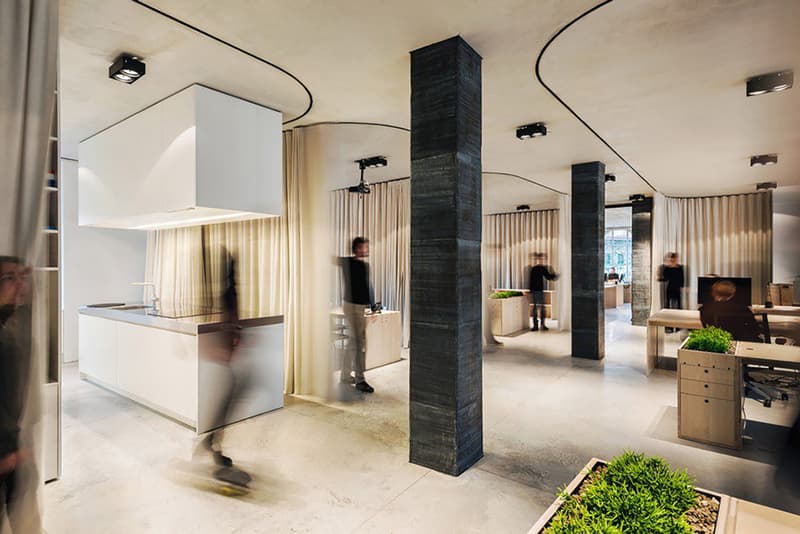 1 of 8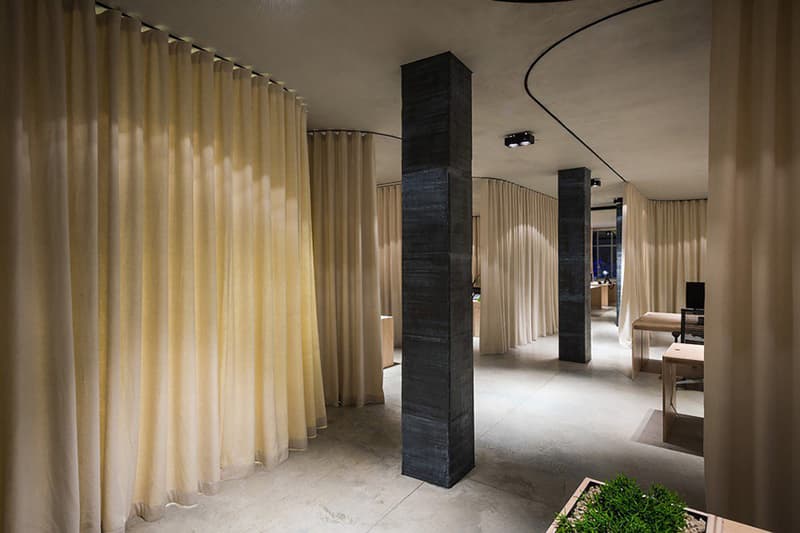 2 of 8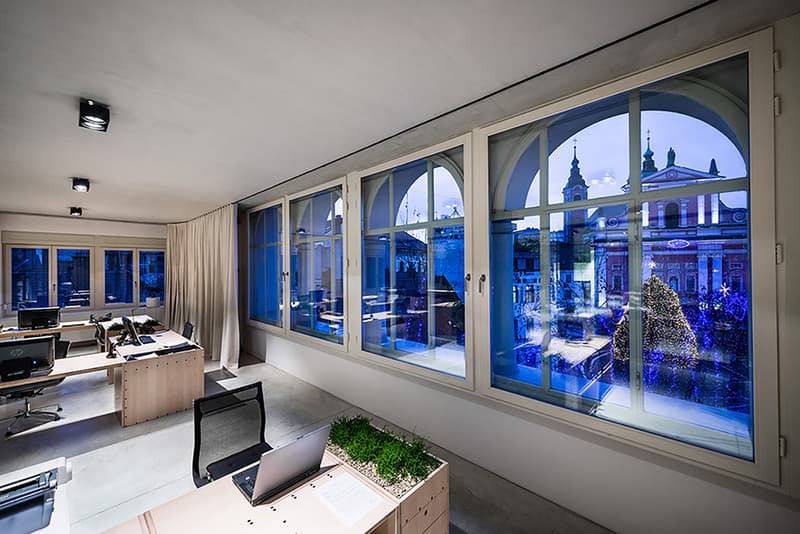 3 of 8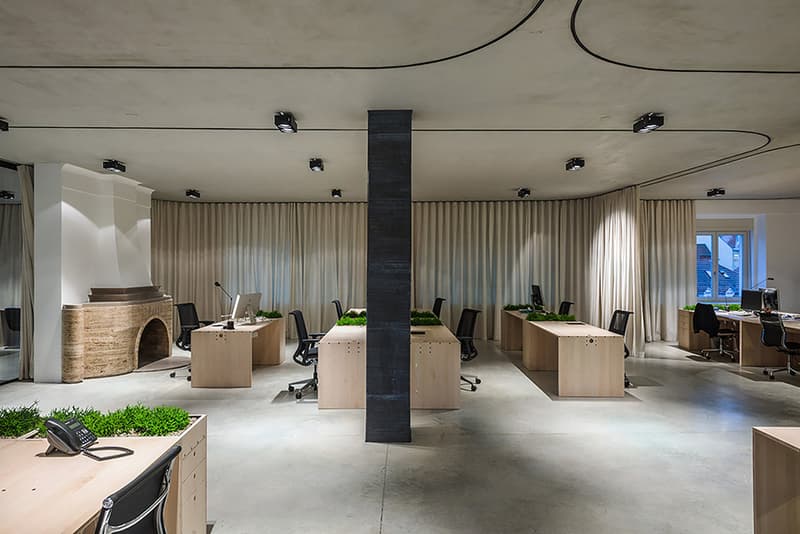 4 of 8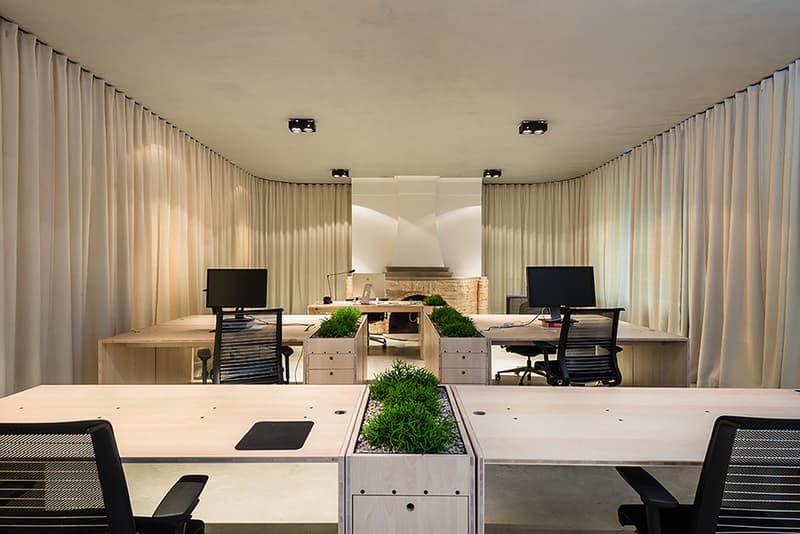 5 of 8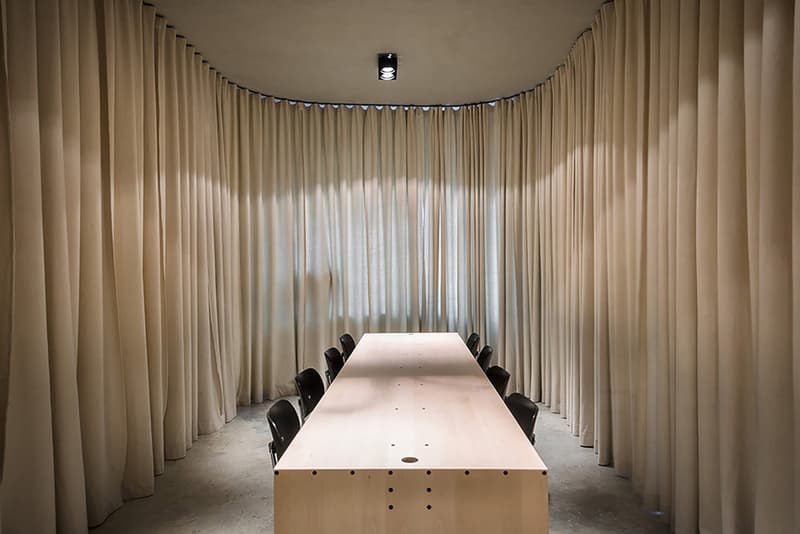 6 of 8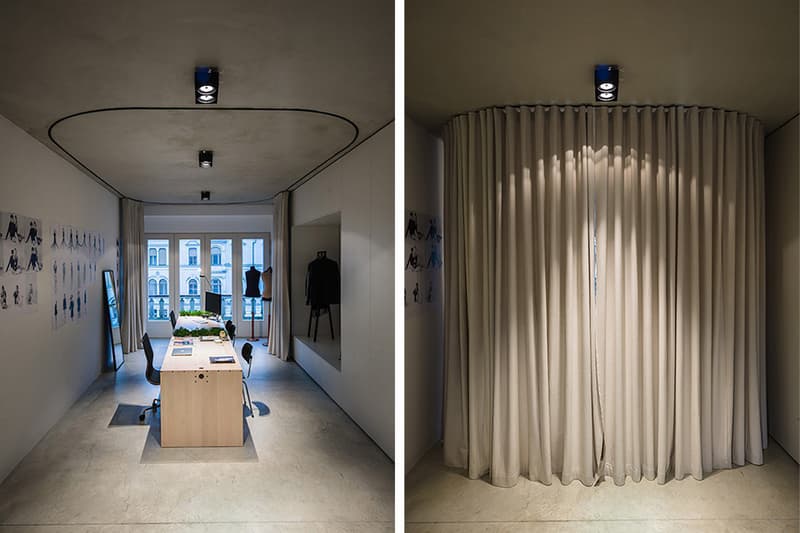 7 of 8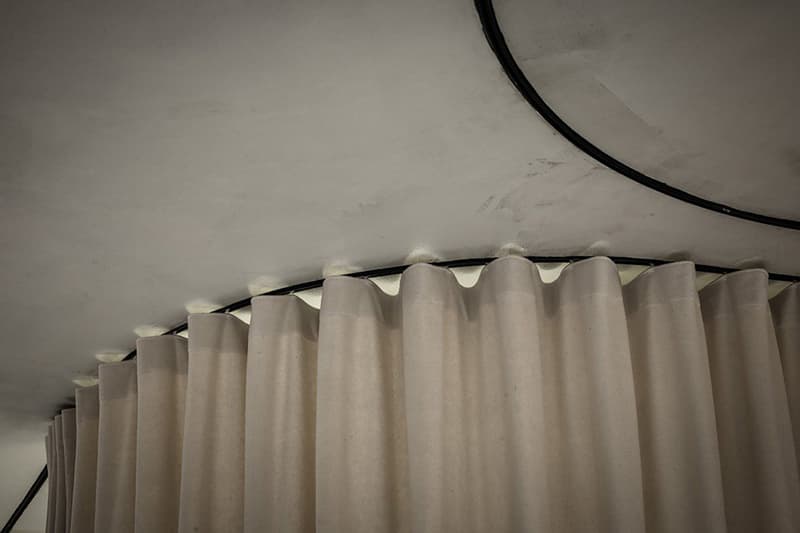 8 of 8
Housed in a heritage building from 1938 that utilizes reinforced concrete pillars and load-bearing exterior walls to allow for huge, open spaces within, this office in Ljubljana, Slovenia needed a way to create visual privacy when needed. Tasked with such a request, Dekleva Gregoric Architects resorted to the ingenious solution of using curtains to section off the space into seven "rooms" of varying sizes to serve different functions in this fluid workspace. These automatic curtains thus adapt the space to the users' needs, allowing a larger degree of freedom than in a traditional fixed office setting. The furniture itself is also modular, with the drawers each featuring a basin to plant vegetation, creating mini-gardens for each work station. Watch the video below for a better sense of this office's spatial capabilities.