Battle At The Berrics 8 Championship Trophy by Haroshi
Haroshi returns with his penchant woodworking skills for the Battle At The Berrics 8 Finals this weekend.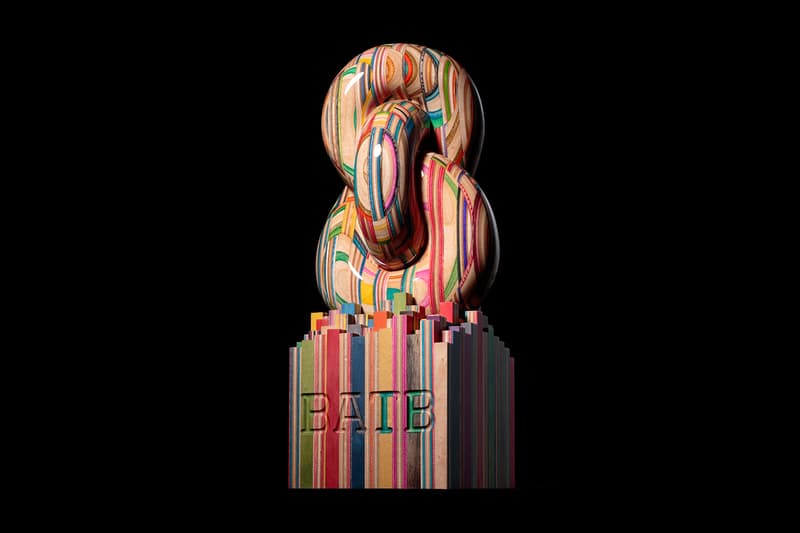 As The Berrics prepares to wrap yet another titillating display of flatground wizardry – the Battle at The Berrics tournament – the website reprises its relationship with Renowned wood sculptor Haroshi. Haroshi has been involved in skateboarding since day one, having integrated the very physical basis of the discipline into his own aesthetic. Presently, the Japanese sculptor has made a clever play on the number '8', offering the above trophy to the winner of BATB8. The sculpture, which is crafted from recycled skateboard plies, features a relative impossibility with three ostensibly separate rings looping into one another. This rests atop an intentionally uneven base plate, too composed of old decks. Check out the trophy above and see who takes it home during the Battle at The Berrics 8 final round on June 26, viewable via live stream at 7pm PST.