A$AP Rocky T-Shirts Too Offensive for PacSun
PacSun has pulled T-shirts which were done in collaboration with A$AP Rocky, deeming the graphic as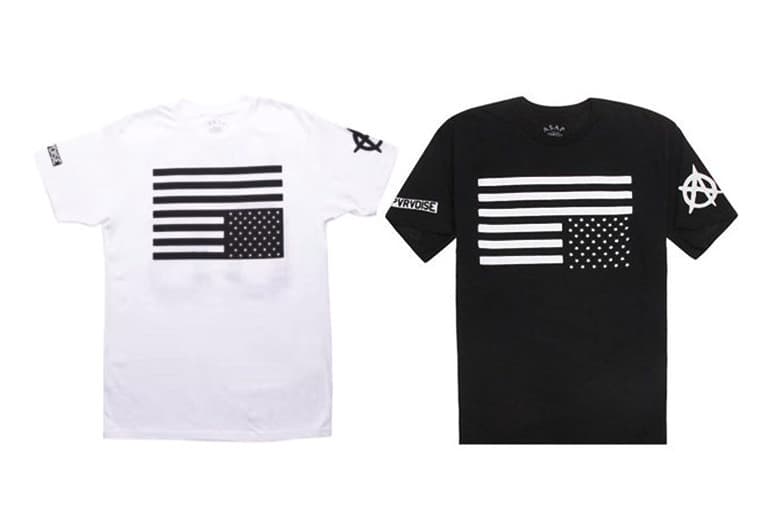 PacSun has pulled T-shirts which were done in collaboration with A$AP Rocky, deeming the graphic as excessively offensive. The shirts featured an American flag flipped upside down, drawing anger from the public on the company's Facebook page on Memorial Day, such as comments calling it "disrespectful" and worse. In some parts of the world, an upside down flag is considered desecration. United States Flag Code states that an upside-down flag should be used to indicate an emergency or problem. The aesthetic has been used previously by Rocky in various campaigns, such as a concert stage decoration in 2012. Take a look at the T-shirt in the image below.
The company has issued an apology:
As a retailer grounded in youth culture, PacSun values artistic and creative expression through the brands that we sell in our stores. Out of respect for those who have put their lives on the line for our country, we have decided to stop selling the licensed flag t-shirt and are removing it from our stores and website immediately. We thank the men and women in uniform for their extraordinary service.