What We Know So Far About New York Men's Fashion Week
Yesterday, the Council of Fashion Designers of America (CFDA) hosted a private, invitation-only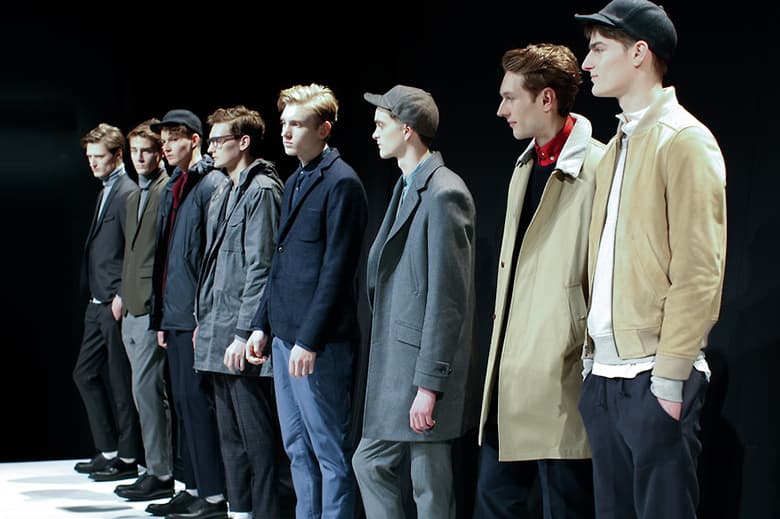 Yesterday, the Council of Fashion Designers of America (CFDA) hosted a private, invitation-only breakfast for brands and industry folk to discuss plans for the upcoming New York Men's Fashion Week. Announced earlier this year, the initiative aims to be a standalone showcase for American menswear. The biannual event is slated for July 13-16, showing for Spring/Summer 2016 collections, however – according to WWD – there are still a few issues and concerns that need to be worked out.
The CFDA is considering alternate dates next year for the event, as this year's dates fall a full week before major men's trade shows such as Agenda, Capsule and more. This would force show-goers to spend extra, unnecessary days in NYC if they hope to attend both events.
Currently, the schedule would lengthen the men's schedule to more than a month, causing qualms over timing.
The CFDA still needs one or two major sponsors, if it hopes to fill seats with buyers and editors from overseas.
The CFDA is still looking to fill the calendar with additional brands to make it more appealing to buyers and editors. At least 14 brands have expressed commitment to the event, but not all will be showing its collections.
In attendance at the private event were brands such as Timo Weiland, Public School, Siki Im, Calvin Klein, Michael Kors, as well as a few editors, publicists and trade show organizers. In general, attendees expressed hope that the event will be successful, but some have their doubts, and are not convinced that the event will be a runaway success. However, designers who have committed to participate include Calvin Klein Collection, Michael Kors, rag & bone, Public School, Billy Reid, Todd Snyder, Michael Bastian, Ovadia & Sons, Robert Geller, Duckie Brown, Patrik Ervell, Timo Weiland and Kent & Curwen. Tommy Hilfiger will also be participating somehow, but not all brands will be holding runway shows, as Calvin Klein and John Varvatos, for example, still intend to show in Milan, while Thom Browne still intends to show in Paris.
We will have to wait and see whether the CFDA will be able to pull this one off, but hopefully the event will become the pinnacle for American menswear.