IKEA Produces 10,000 Packable Shelters for Refugees
The IKEA Foundation's flat-pack shelters are officially on the way to families in need, with 10,000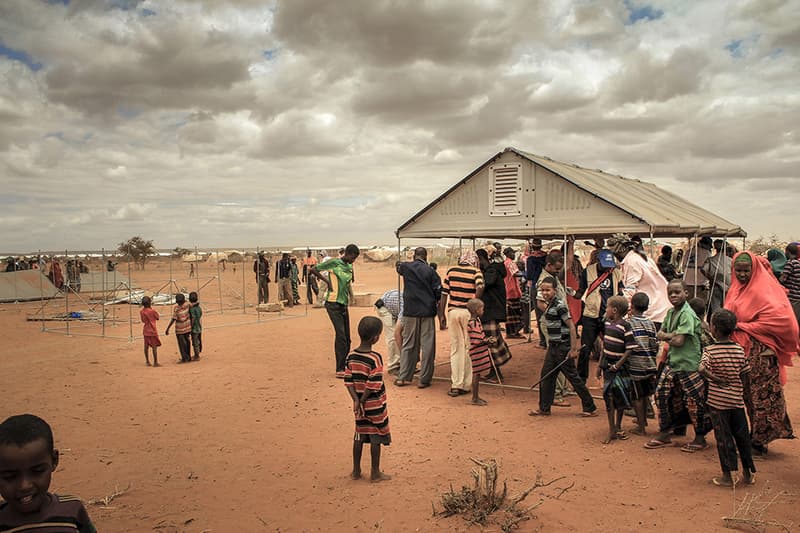 The IKEA Foundation's flat-pack shelters are officially on the way to families in need, with 10,000 units being ordered by the United Nations Refugee Agency (UNHCR) who has been working with the charitable foundation on the project. The prototype was revealed back in 2013, and since that time, it's been tested and improved by 40 refugee families in Iraq and Ethiopia who have been vital to the developmental process.
With a life expectancy of three years, the flat-pack shelter measures at 17.5 square meters, which is double the size of a normal tent, comfortably accommodating up to five people. The structure is comprised of three individual parts: a lightweight steel frame with rust protection, polyolefin foam panels for weather-resistance, and a PV system attached to the roof to solar charge an LED light that lights the interior. The housing unit also features four windows and two ventilation openings, all of which are equipped with mosquito nets, as well as a door that can be secured with a padlock.
As far as construction is concerned, the whole thing can be built with four people in about 4 to 8 hours without any additional tools or equipment. It's also worth noting that the structure does allow for architectural upgrades, so if for example you decided you wanted a metal roof or earth walls, these are changes that can be easily made.
According to the IKEA Foundation blog, production is about to begin and UNHCR will start distributing the shelters this summer. For more information, head over to the Better Shelter site.