Essentials: WATTS
WATTS is a New York-bred, Los Angeles-based curator, and owner of the popular @love.watts handle on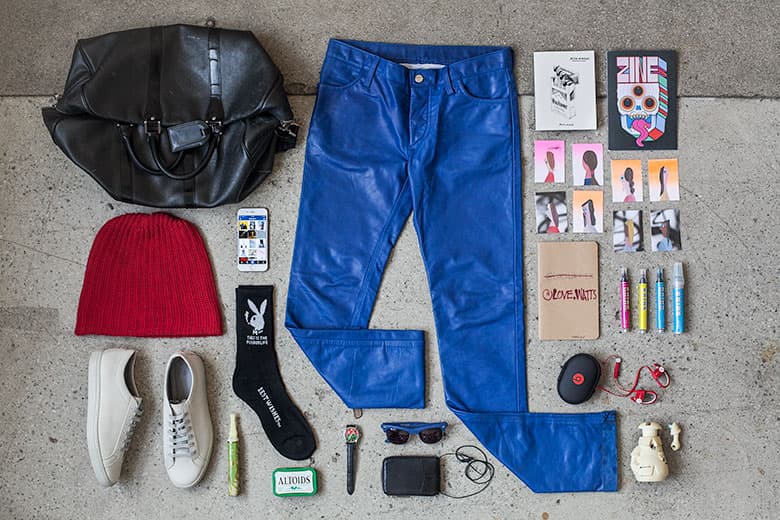 WATTS is a New York-bred, Los Angeles-based curator, and owner of the popular @love.watts handle on Instagram. The account has become a mainstay for "neo-surrealistic" art selections, showcasing both established and up-and-coming work from all ends of the globe. WATTS is also one of the masterminds behind LVRS, a lifestyle brand he co-created with Theophilius London.
As a new-age curator on social media, WATTS' following on Instagram now spans Twitter and Tumblr as well, with aspiring artists and fans able to send him work through email, which he may repost to his 113k followers. His curating prowess has brought him much exposure, but you won't see his own art up on his social media platforms anytime soon. His focus is on curation and the sharing of talent he comes across to the world rather than highlighting his own artistic pursuits.
Spending his time between print shops, galleries and studios, his essentials reflect the busy nature of an on-the-go creative. Central to his necessities is a Louis Vuitton duffel bag, which contains his travel valuables. In it, you'll find his vape, Altoids, Stephen Kenn x Chapter Parallel wallet and iPhone — if it isn't in his hand. Staying comfortable but stylish, WATTS rocks his beanie and popping blue leather pants — a custom exclusive to his LOVEWATTS brand. Last but not least, WATTS keeps a handful of art pieces close by, staying inspired wherever he goes.