Find out Why the Sam Adams 'Utopias' Beer Costs $200 USD
Includes a blend of Triple Bock barrel-aged for 23 years and older Utopias vintages.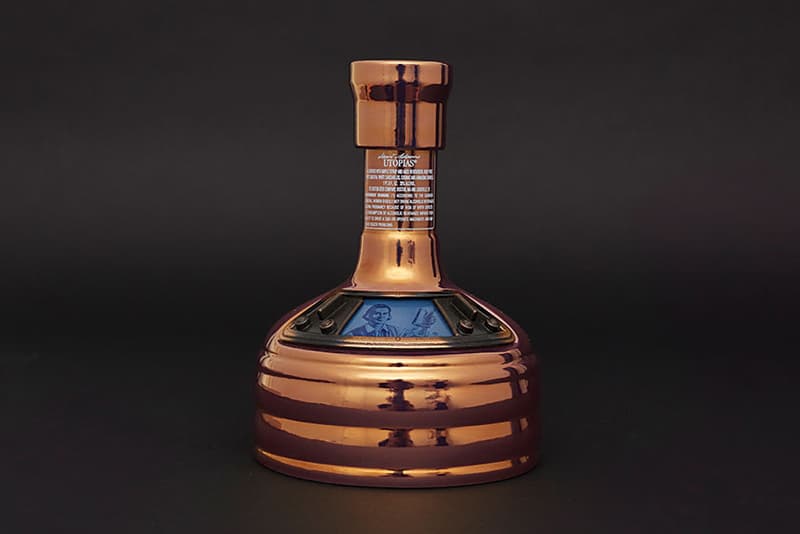 That's right, Sam Adams' latest offering is an uncarbonated brew that costs a cool $200 USD. Although it might seem outrageous to pay that much for a bottle of beer, there are a few reasons why the price is so steep. First of all, Utopias is actually a blend that includes Triple Bock barrel-aged for 23 years and older Utopias vintages. The extended process yields a rich flavor filled with notes of vanilla, cinnamon and ginger. Further adding to the dynamic aging process is the fact that Utopias is produced within this vast range of barrels: Armagnac, cognac, ruby port, sweet Madeira, Buffalo Trace Bourbon and White Carcavelos wine (which is extremely rare).
This new product also stands out for its astonishing 28% ABV (alcohol by volume), which makes it stronger than standard variations of port and sake. Underscored by its lack of carbonation, Utopias is distinctly unique from any other beer you've tasted. In addition, 24/7 monitoring around the clock ensures that the brewing and blending process is flawless. Although this may seem excessive, the composition of its immensely complex flavor profile necessitates constant surveillance. With that being said, one of the most significant reasons for its pricey sell point is its rarity. Since it is a blend that involves an extremely old beer, expensive and rare barrels, and extended observation, Utopias quite plainly just can't be mass-produced. This means that the total number of bottles produced amounts to less than 10,000 units, and this is only the ninth time it's been released. If you're looking to purchase yourself a bottle, you can check out Sam Adams' website for stockists.