From Biggie To KITH: The Rise of Utilitarian Garments in Streetwear
"Take her Gucci bag and The North Face off her back."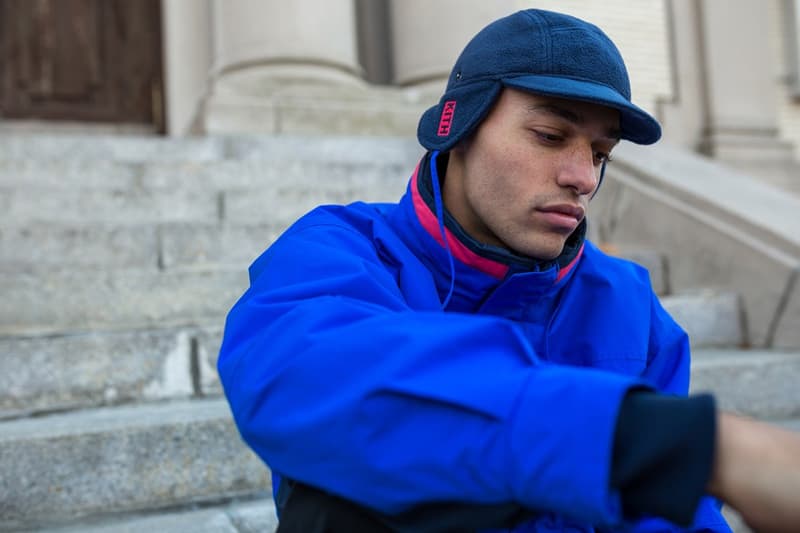 The re-appropriation of utilitarian outdoor garments within streetwear is nothing new. From the early-adopters on the streets of America's big cities, who paired jackets designed for mountain climbers with workwear to protect from the harsh elements way into the night, to The Notorious B.I.G and his desire to "take her Gucci bag and The North Face off her back," the foundations were set long before Supreme began adorning waterproof outerwear and fleece with its box logo. It was a case of requirement, and enterprising young men worldwide were seeking out brands off the beaten track, to ensure they stayed warm and dry.
In more recent years things have become a little more cohesive and accessible. The layered-up look that was born out of necessity has been smartly repackaged and sold on by streetwear brands keen to reattach themselves to an aesthetic and an audience that championed them from the beginning. Supreme's aforementioned collaborations with American mountaineering goliath The North Face stand out from the crowd, but is just one of many examples. Japanese stalwart NEIGHBORHOOD's work with Burton snowboards, OVO coming together with Canada Goose and BBC's releases with Timberland are other notable instances of streetwear brands reaching out to manufacturers of hardwearing and long-lasting garments designed for environments beyond the confines of the city.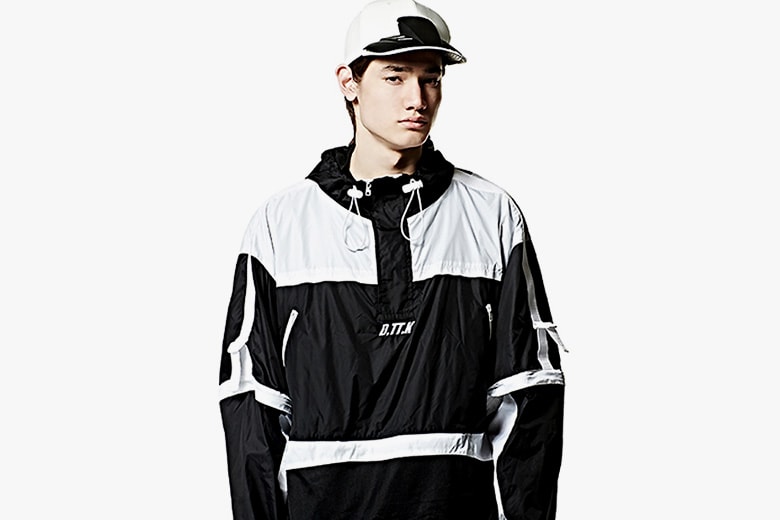 Away from this literal transplantation of brands however, there has been a more subtle change. Worldwide, in streetwear and beyond, the aesthetic of those early-adopters is now championed by a diverse crowd. In Japan, The North Face's high-end purple label line blends camouflage, GORE-TEX and sleek lines to bring the look up to date for a style-savvy Asian market, adidas Originals' recent collaboration with Kazuki Kuraishi's The Fourness takes a similar approach, implanting rip-stop technology, chunky fleece and mountaineering inspired graphics to adidas' traditionally athletic output. Naturally the output of brands such as Patagonia, Mammut and Arc'teryx are no longer solely the refuge of mountaineers and middle-management types keen to stay dry at the office outing. They have now been taken into the fold of youth movements, as pure sports performance brands were in decades previously.
Depending on which side of the Atlantic your allegiances lie, in recent months, you will have heard the aesthetic rebranded yet again, as "roadman." The long overdue crossover of British grime artist Skepta into the mainstream has left previously coiffured and impeccably-turned out youngsters yearning for the North London rapper's laid-back, utilitarian sportswear look. The slickly-produced Noisey documentary, in which Skepta joined a jumpsuited Drake on stage at OVO fest, saw the hero of the piece decked out in an array of monochrome outfits, seemingly unbefitting of his status as the festival's second billing. Skepta, in his role as chief roadman ambassador can also be seen wearing the new Supreme half-zip fleece in ubiquitous black, bringing the aesthetic up to date and blending his style with that of his Stateside contemporaries.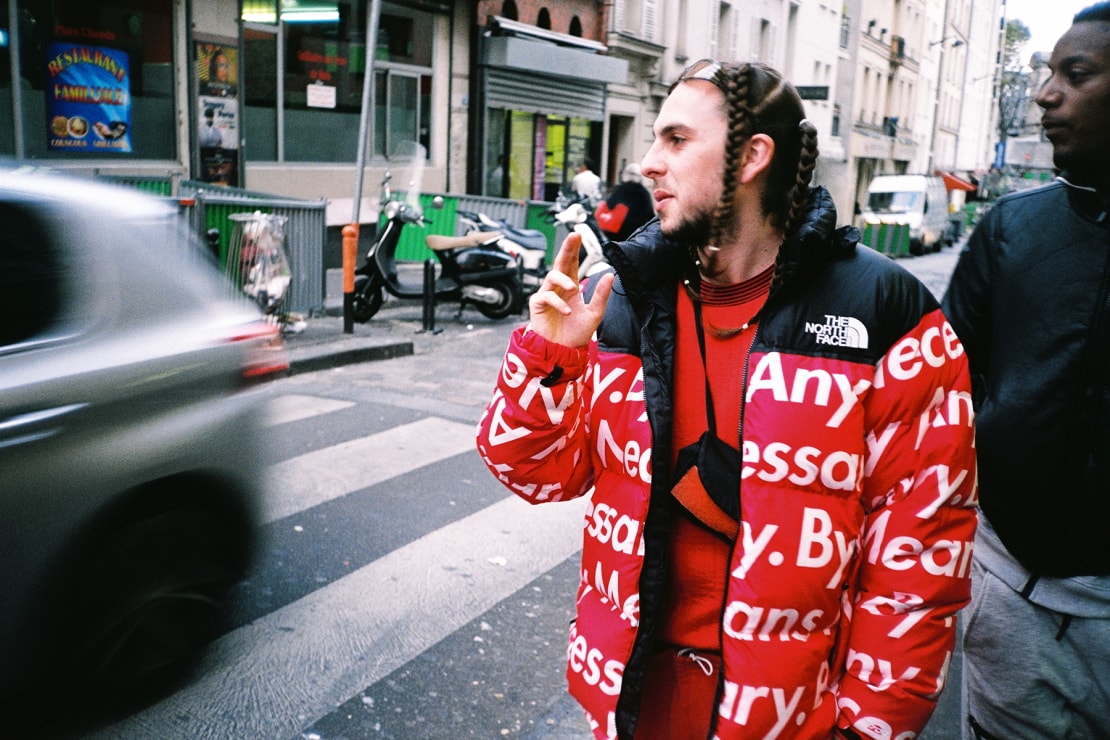 In more high-end Stateside moves, KITH's head honcho Ronnie Fieg plunged his brand into the market earlier this month via a collaboration with Columbia Sportswear on a Bugaboo collection. An update of the utilitarian 1986 releases by the storied US brand, KITH claimed via Instagram that he was bringing back the jackets as "the only thing that matters is pushing the envelope and shifting the culture. I want everyone to experience what I experienced with this product."
KITH's line of retro-inspired outerwear and accessories is another co-sign from a streetwear superpower for garments designed for climbing mountains. Not quite a trend, having developed across three decades, the desire for hardwearing outerwear in urban conditions has gone from strength to strength in 2015. With more lucrative collaborations planned, a growing presence in the fashion market and milder winters resulting in a growth in popularity of modular outerwear, we can only assume it will continue.