Maison Margiela Unveils a Cozy Felted Knit Runner
Unique to say the least.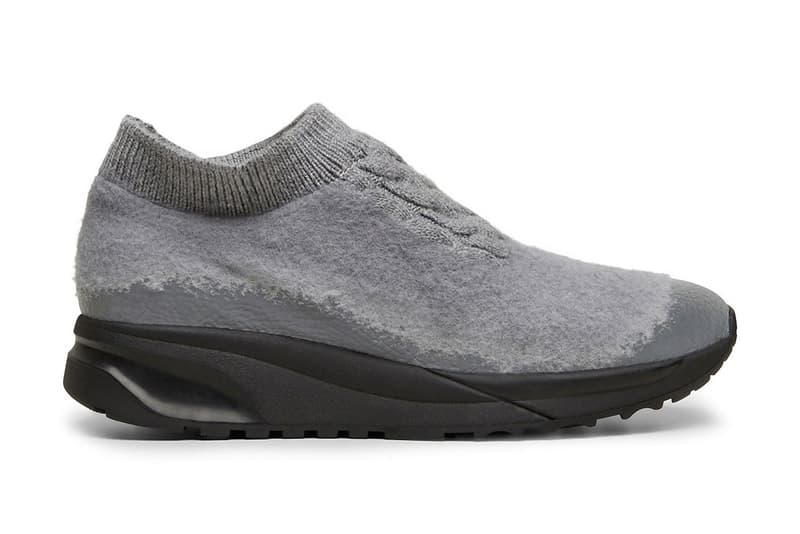 As part of its 2015 fall/winter footwear offerings, Maison Margiela presents a cozy women's felted knit runner as part of its 2015 fall/winter collection. The laceless shoe is unique to say the least, with a part felt part knit upper and touches of premium leather that run along the lower portion of the model giving the shoe a weirdly contemporary feel. A cozy fit is ensured thanks to a sock-like ankle wrap while a treaded outsole provides extra grip. Pick up a pair for that special someone at select accounts including Sneakerboy.