Leonardo DiCaprio Calls 'The Revenant' The Most Difficult Film of His Career
"Every day it was a challenge not to get hypothermia."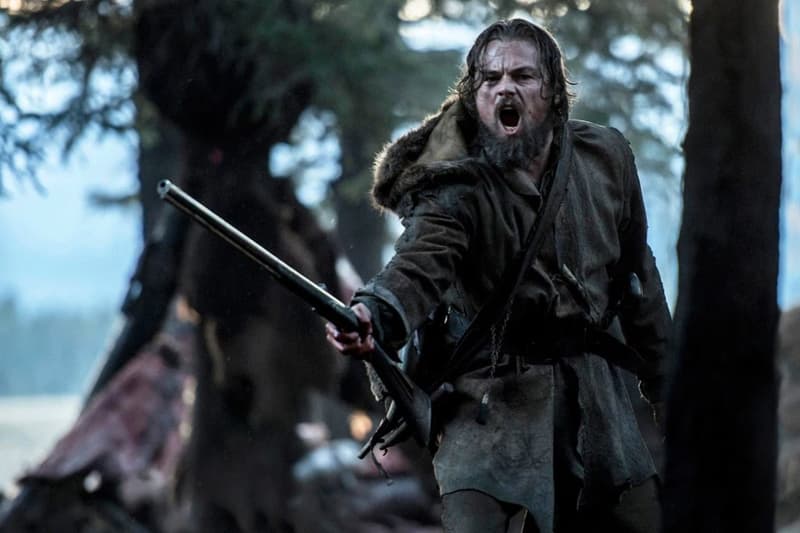 Watch any one trailer for Alejandro Iñárritu's upcoming epic, The Revenant, and you will notice that the overarching element, through all the sweeping, one-take battle scenes and shots of grand tundra landscapes, is the bitter, unending cold. Leonardo DiCaprio makes that much clear in the cover story for WIRED magazine's January 2016 issue, where, when asked by WIRED what it was like to film the movie in the brutal cold, he replied: "Every single day of this movie was difficult. It was the most difficult film I've ever done. You'll see, when you see the film—the endurance that we all had to have is very much up on the screen." This, alongside having to climb in and out of frozen rivers, as well as having to thaw his physical extremities after every take over nine months makes The Revenant a can't-miss — if DiCaprio doesn't win an Oscar for this ordeal, we don't know what will. Also covered are topics from the effect of climate change on filming, parachute malfunctions, sharks, and how to survive a lifetime of fame from the accomplished actor. Read select excerpts below and find the full interview here.
I heard you had problems with snow.

We had a lot of complications while shooting, because it was the hottest year in recorded history. In Calgary there were all these extreme weather events. One day we were trying to do a scene and it turned out to be 40 below zero, so the gears of the camera didn't work. Then twice during the movie we had 7 feet of snow melt in a day—all of it, within five hours—and we were stuck with two or three weeks of no snow in a film that's all snow. So we had to shut down production multiple times. That's what happens with climate change; the weather is more extreme on both ends.

You even had to wrap early and resume filming when you could find snow again, right?

We had to go to the South Pole!

That's crazy.

We had to go to the southern tip of Argentina, to the southernmost town on the planet, to find snow.

Do you have a lot of outdoor experience? Are you a survival school kind of a guy?

I love being immersed in nature and wild places. I love scuba diving, and I've been up and down the Amazon. But as far as dropping me off with a small bit of rations? Before this movie I wouldn't have known the first thing about it.