KITH'S Ronnie Fieg Talks About the Move Into Womenswear
"I think we're filling a void that doesn't really exist at the moment."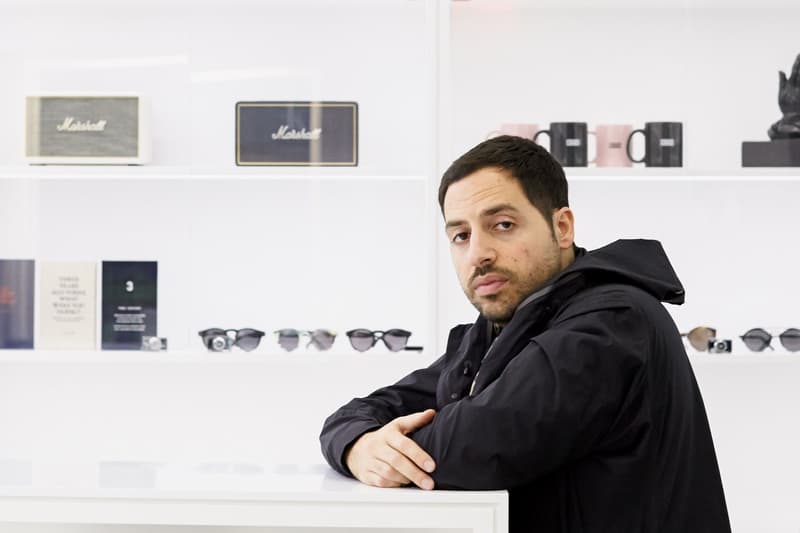 Hot off debuting a new womenswear line, KITH founder Ronnie Fieg talks to Racked about his intentions and ambitions — and why he got into womenswear in the first place. While his name is often associated with streetwear and sneaker culture, don't expect Fieg to call any of his designs streetwear. According to the man behind KITH, the new womenswear line is filling a void that's left between athleisure and higher end clothing. With an entirely new store and great ambitions, head over to Racked to see what Fieg had to say.
Why now for womenswear, for Kith as a business?

I was seeing smaller sizes of [Kith's] men's apparel selling out very quickly. A lot of women started posting themselves wearing the mens stuff on Instagram; I saw that and thought it was time to dedicate a line to women.

It took a while for me to grow in terms of personnel. The only times I make big, strategic moves is when I have the right people in place to get it done. I've been working on this for a year.

So you've noticed an appetite from women for streetwear?

To be honest, when you look at the apparel, I don't really consider it streetwear.

What do you consider it?

Well, there's the title of "athleisure," but the problem with athleisure is that it's marked with big logos. [Our collection] is stuff that can be worn during the day that you can also be worn at night. It's like dressed-up athleisure, which I don't think really has a category right now. I think we're filling a void that doesn't really exist at the moment. Quality of the fabrics is important to me. You touch this and you feel that it's better than any athleisure brand on the market now. And I mean any athleisure brand.

Who else in the athleisure space for women do you have respect for?

I love what [Alexander] Wang does. Wang is super inspirational to me. And I love what Sacai does.

What was it like designing women's clothes compared to men's?

It was very different. Women need softer fabrics, women have different fit needs. Fitting this collection was difficult; it took four rounds of fit tests.

I have a separate women's team. I set the mood [for the collection], but my women's team put this together.

What kind of background or qualifications were you looking for when hiring women's designers?

I was looking for experience in high fashion design. I wanted to elevate what I do for men further for women. The look and the aesthetics are one thing, but to get the fit right, that's a different challenge. And the fabrics — these are Italian and Japanese fabrics. The construction is super tight. If you flip the garment inside out you'll see they're sewn to 100% spec, which is great.

Why did women's need its own store?

Intimacy. It gives the opportunity for [shoppers] to be very personable with my staff and have my staff really understand their body, and spend time on fit. When people are trying things on, they'll get more attention [here] — not the craze that's in my store across the street. The traffic in [that] store has become crazy. Although my team does a great job, I didn't want to throw another category on to their existing job description.