Hancock VA x Tenue de Nîmes 2015 Winter Collection
Premium, modern reworks of the classic trench coat.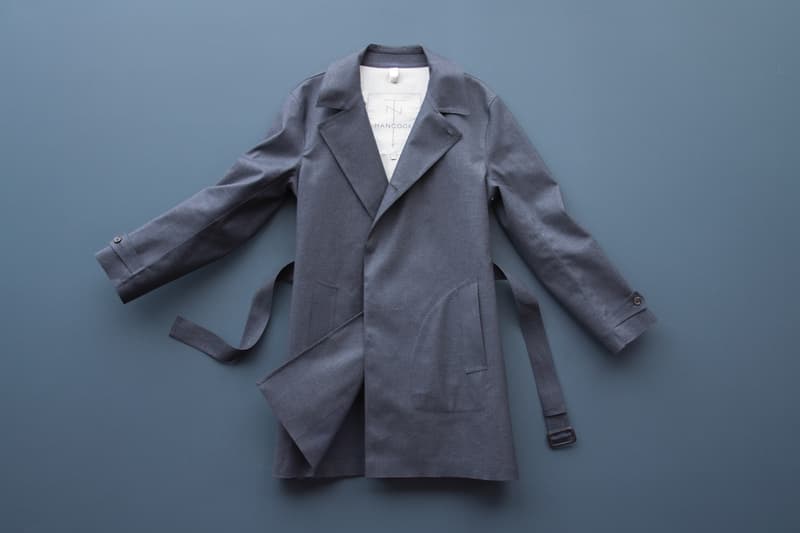 1 of 2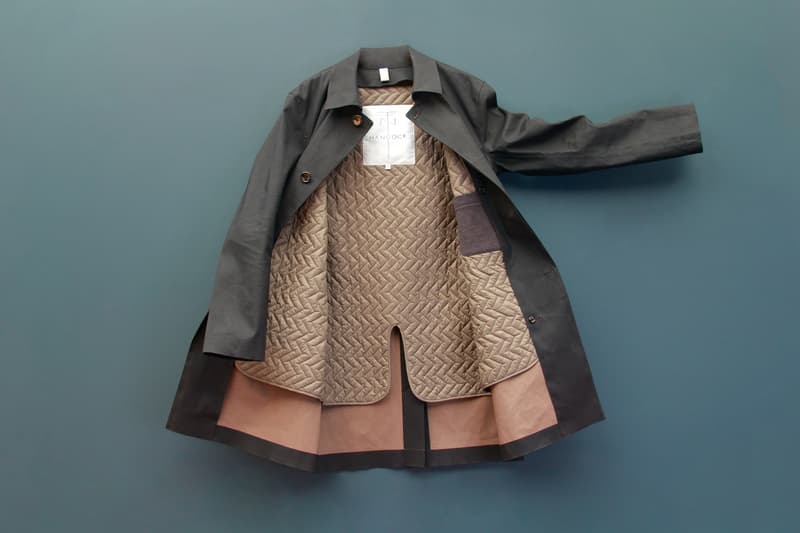 2 of 2
British luxury outerwear label Hancock VA has teamed up with Dutch brand Tenue de Nîmes for a premium offering of two trench coats designed for the modern, urban wearer. The Art.49 in Night/Ink is a sleek outerwear option that features a concealed cross-over fastening, a leather buckle tension belt, and traditionally-shaped adjustable sleeve tabs. In contrast, the Art.41 in Black/Taupe is an elegant rework of the classic trench coat model, an elegantly simple single-breasted raincoat. Showcasing a concealed placket, rear button-down vent detail, detachable quilted liner in khaki, and elasticated jersey trim, the garment is a timeless addition to any winter wardrobe. The V-Quilt is also a Hancock signature that refers to the process of vulcanization. The Hancock x Tenue de Nîmes collection is hand-made in Scotland and is exclusively available at Tenue de Nîmes in Amsterdam.