When Two Worlds Collide: ACRONYM x Futura
The famed artist and designer tell us how one's environment is crucial to creativity.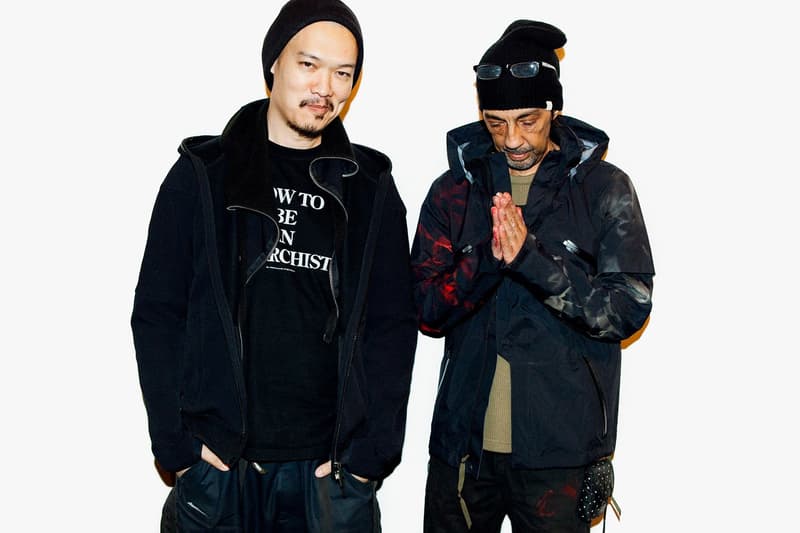 During Futura's 60th birthday celebration at Berlin's BEINGHUNTED. space last week, we got the chance to sit down with the famed American graffiti artist and ACRONYM's Errolson Hugh to discuss the importance of environmental influence, humility, and the effects of modern-day social media. The exhibition showed a series of bespoke process works from Futura as he customized ACRONYM's 3A-9TS bag and soon-to-be released J1A-GT jacket. The event embellished the inaugural launch of the MONTANA Cans "FUTURA 2000" colorway and marked a new addition to the brand's 'Iconic' series.
The interview set out to cover a number of topics and spark a well-rounded discussion between the two creatives. Through querying Futura and Errolson Hugh's stance on environmental protagonists, we were lead to understand how such influences have come to mold their creative identities and where they see it all going in the not so distant future. Enjoy the full interview below along with a series of photographs from the event's process and outcome.
---
Do you feel your works are in some way a direct response to the environment around you?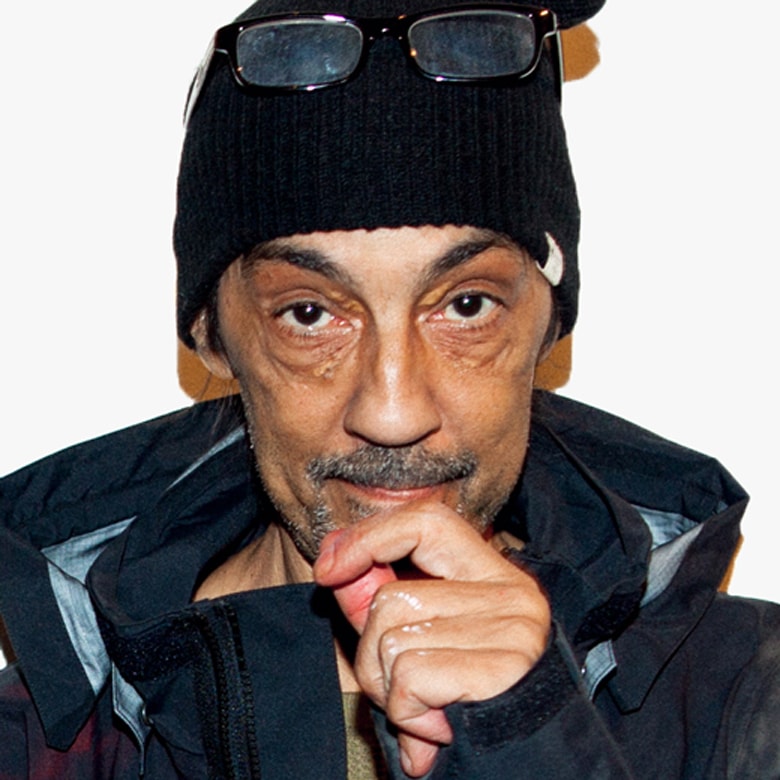 Futura
For me, it's not location-specific — it's not just about New York for example. Certainly now, it is more about exploring new territories. Thus, I guess, your work is subject to the local environment. When I think of the word "environment," I think more about the planet, its inhabitants, technology and how the modern world affects it. From my point of view, using eco-friendly paint would be my awareness level and contribution towards the environment. Equally, I'm a product of my environment, but that's all changed now as young people can now change that environment easier than ever before.
It's somewhat a play on words. I'm writing graffiti because that's the environment and community I come from. People would sometimes say using your environment to define you is a "cop-out," but back then there was no other alternative — it was hard to escape your surroundings. Not just on a monetary level, but young people now have the chance to see someone doing something that could inspire them…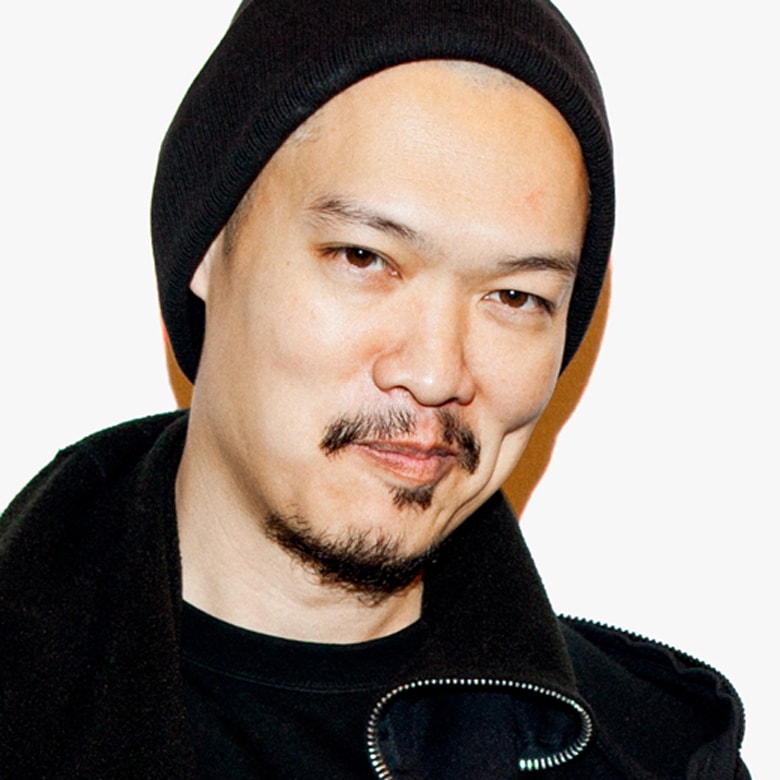 Errolson Hugh
And that was me 15 years ago — I was in awe of a hero of mine (Futura). And now 15 years later, I think it's very important to realize that after environmental events such as 9/11 and the recent tragedies in Paris, the world ended in a certain way, which lead to a need to rebuild what was lost. In terms of our environment, that's actually what is real.
Futura, you describe yourself as a "product of your environment." How does the work you do fit into the general environment, be it political, social and/or otherwise?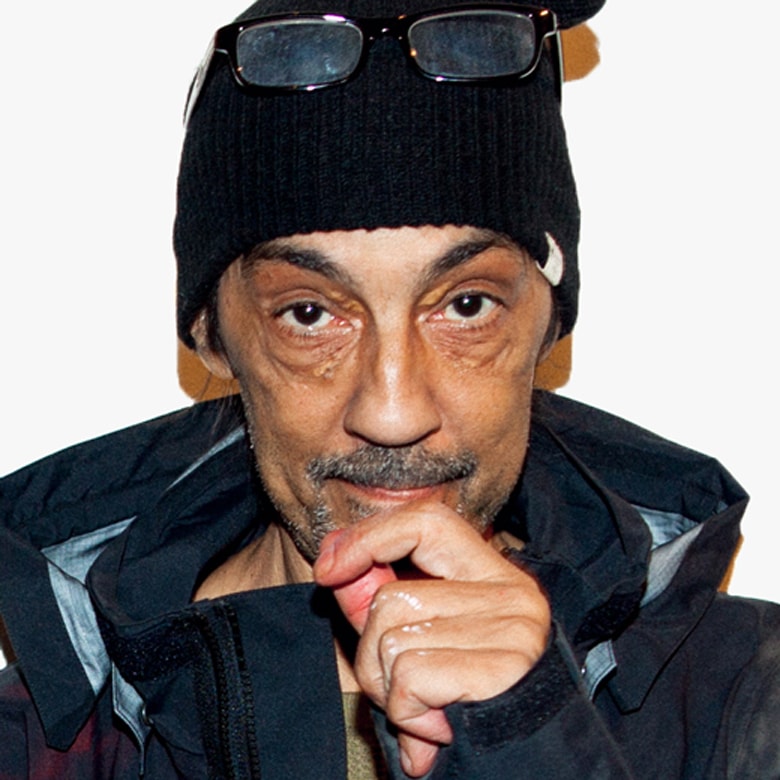 Futura
Personally, my work is not political – I don't want to address anything that may be sensitive to people. There is photography and other forms of media nowadays that one can use to express or relay certain messaging and that's where I think I can do stuff. Nothing political, but to understand current events and generally be aware of things. I think it's easy for the younger generation to dismiss a lot of things that are not directly connected to their lives. This is like the toy department of life — collaborate with brands and be part of a lifestyle-slash-digital phenomenon. So it's great to not be so serious despite the world being quite harsh at times. There should be time for laughter, play, comedy, and a bit of self-deprecation too.
---
1 of 3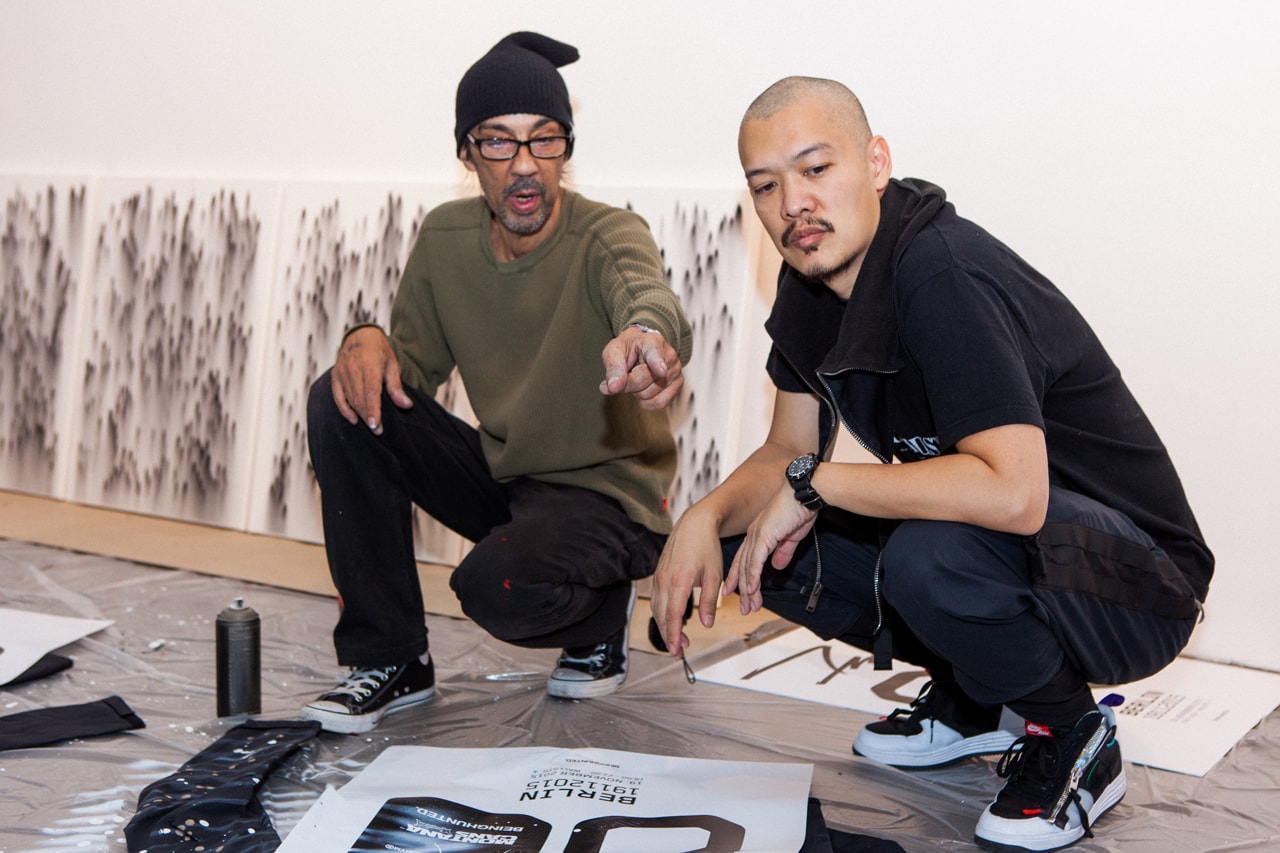 2 of 3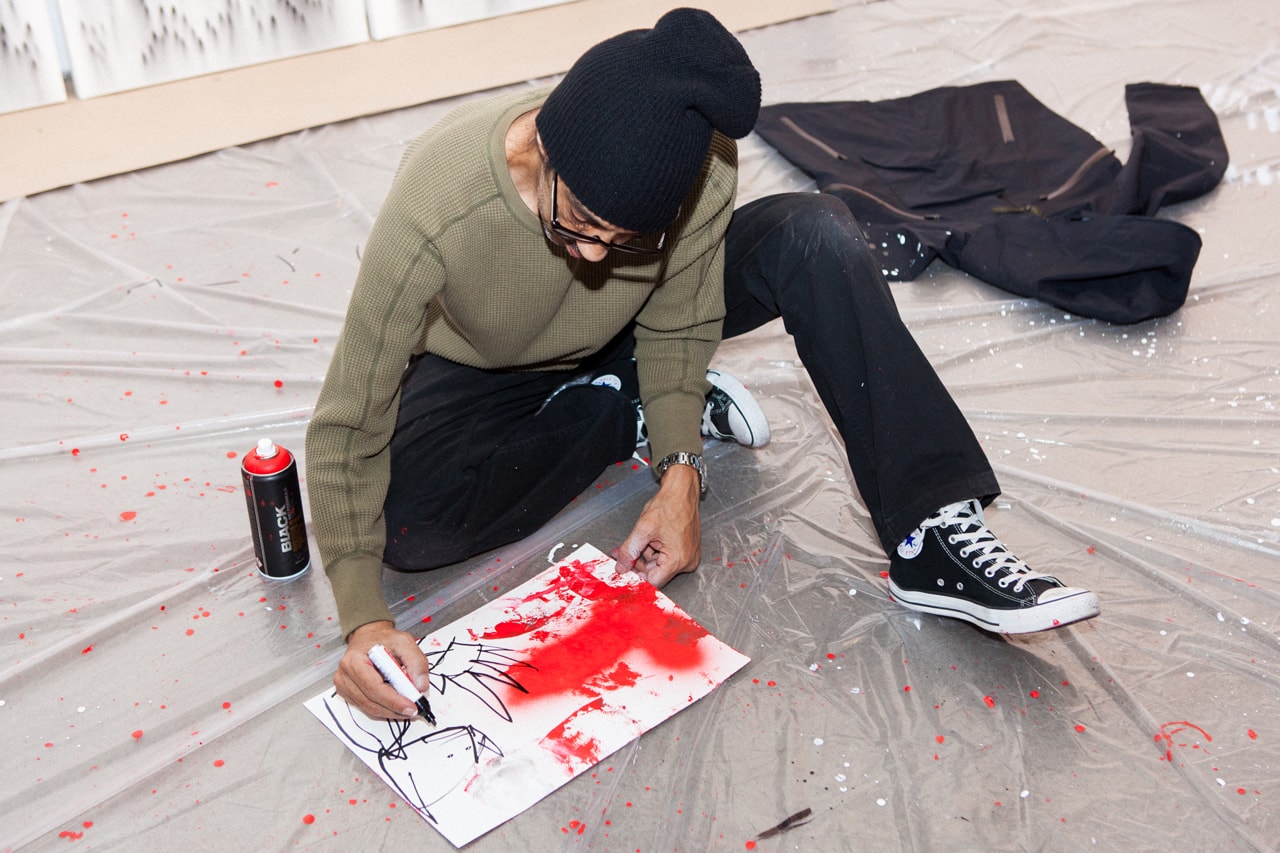 3 of 3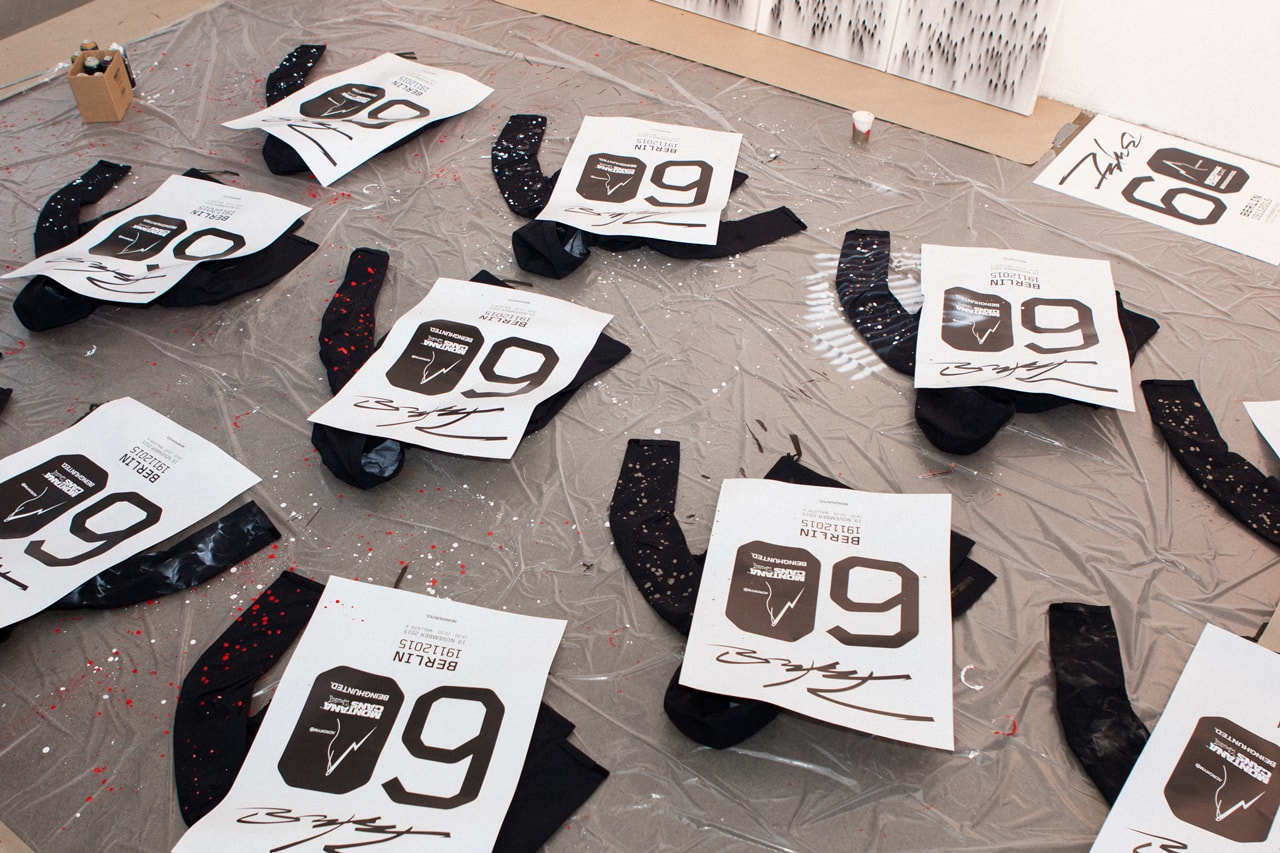 What was the reason for incorporating such humility into the exhibition?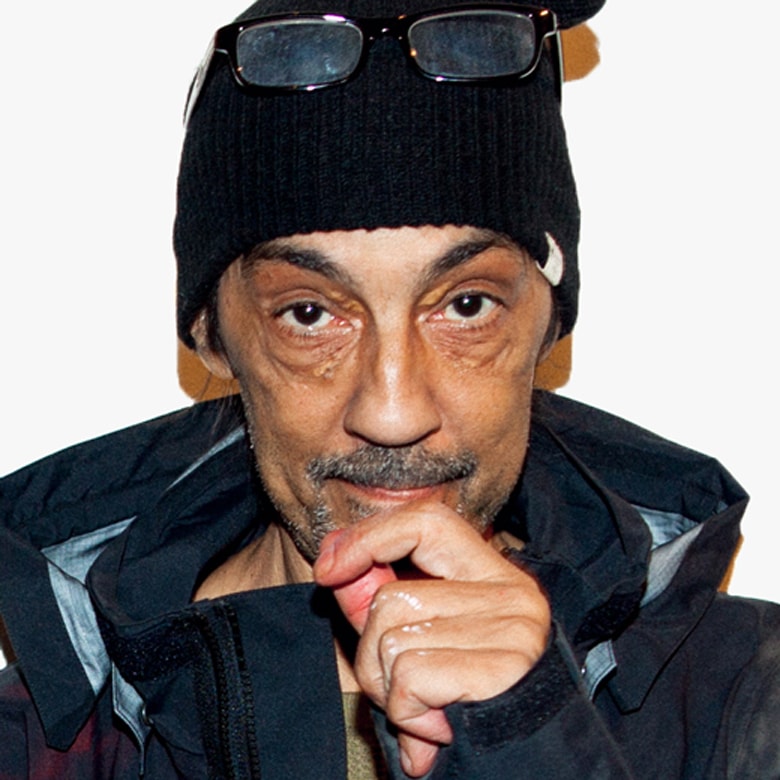 Futura
Generally, I think you should be kind to people. I'm not racist or anything, but I profile people too. I would also be part of a society that operates on a level like that. But then I ask myself, "What are you doing?" Humanity goes both ways — you are allowed to have faults. So it's great to see that society is evolving beyond that. Despite being raised correctly, I was also raised incorrectly. You can't just be a ventriloquist, because at some point you have to realize that what you are doing is not always right.
How did this particular collaboration come into fruition?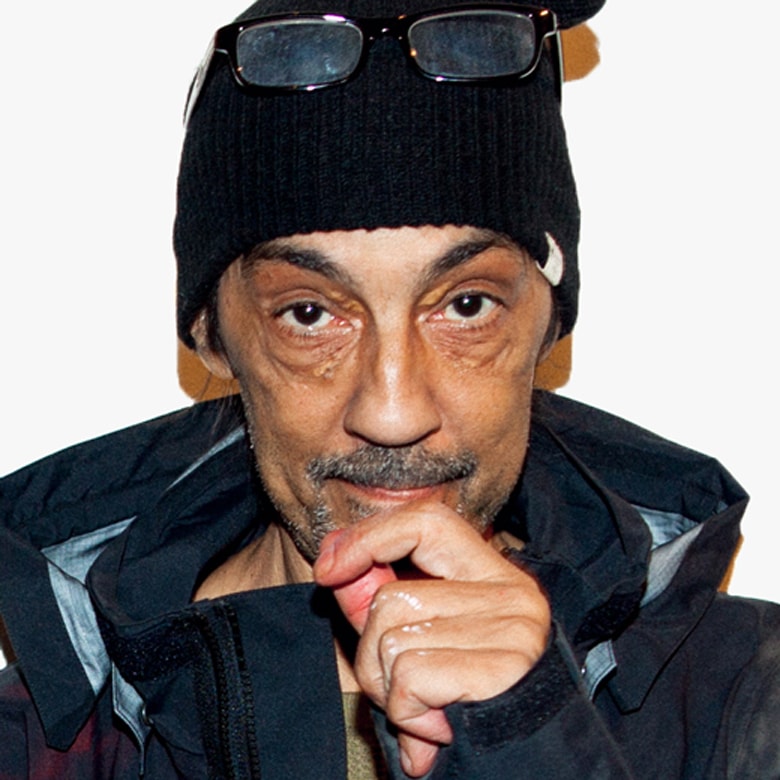 Futura
It was actually kind of impromptu. There was no real formula for it. It was really about the limited Futura MONTANA can, so we tried to embellish that. It sort of started out with me joking around with the can, almost saying, "What would Errolson do with this?" Then before we knew, "this" is what he did with it. The exhibition's contents were just a fun side project.
---
1 of 3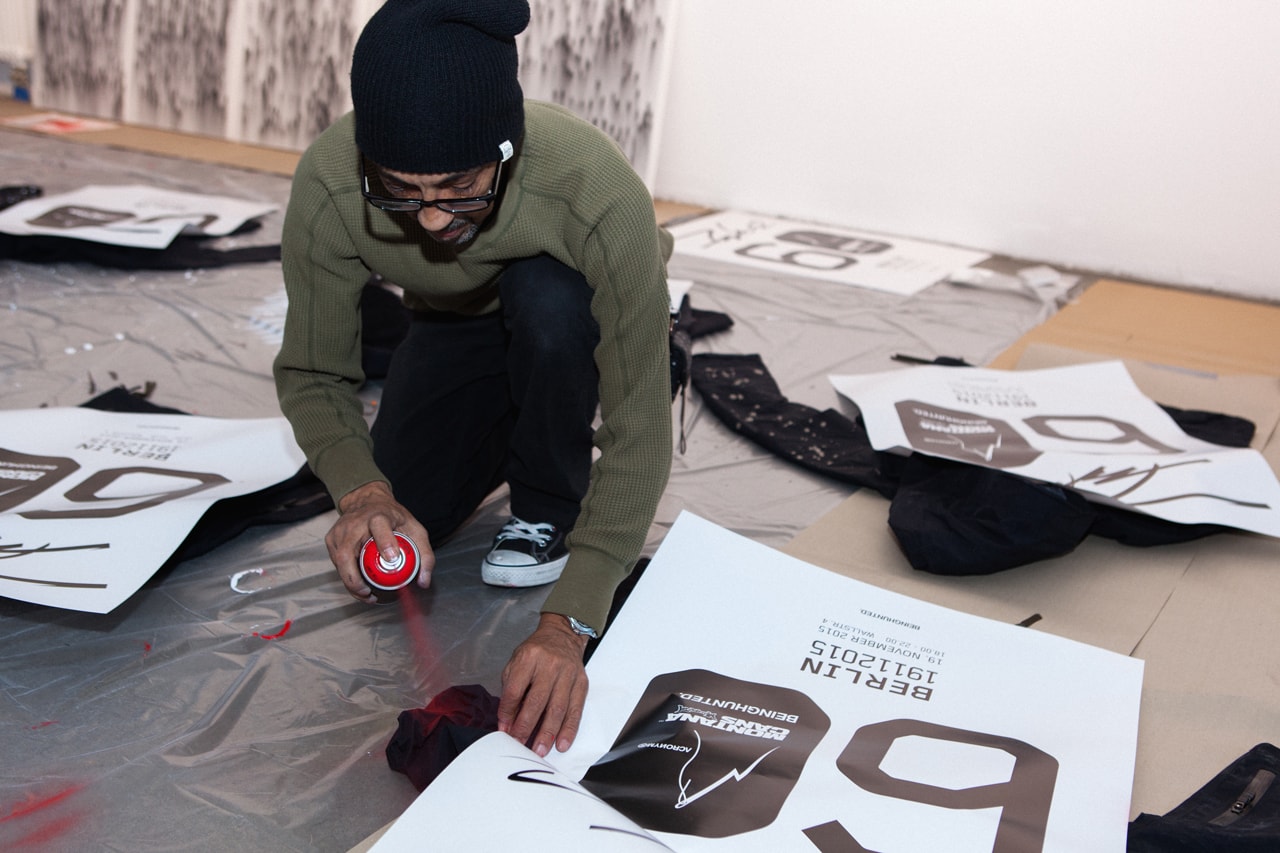 2 of 3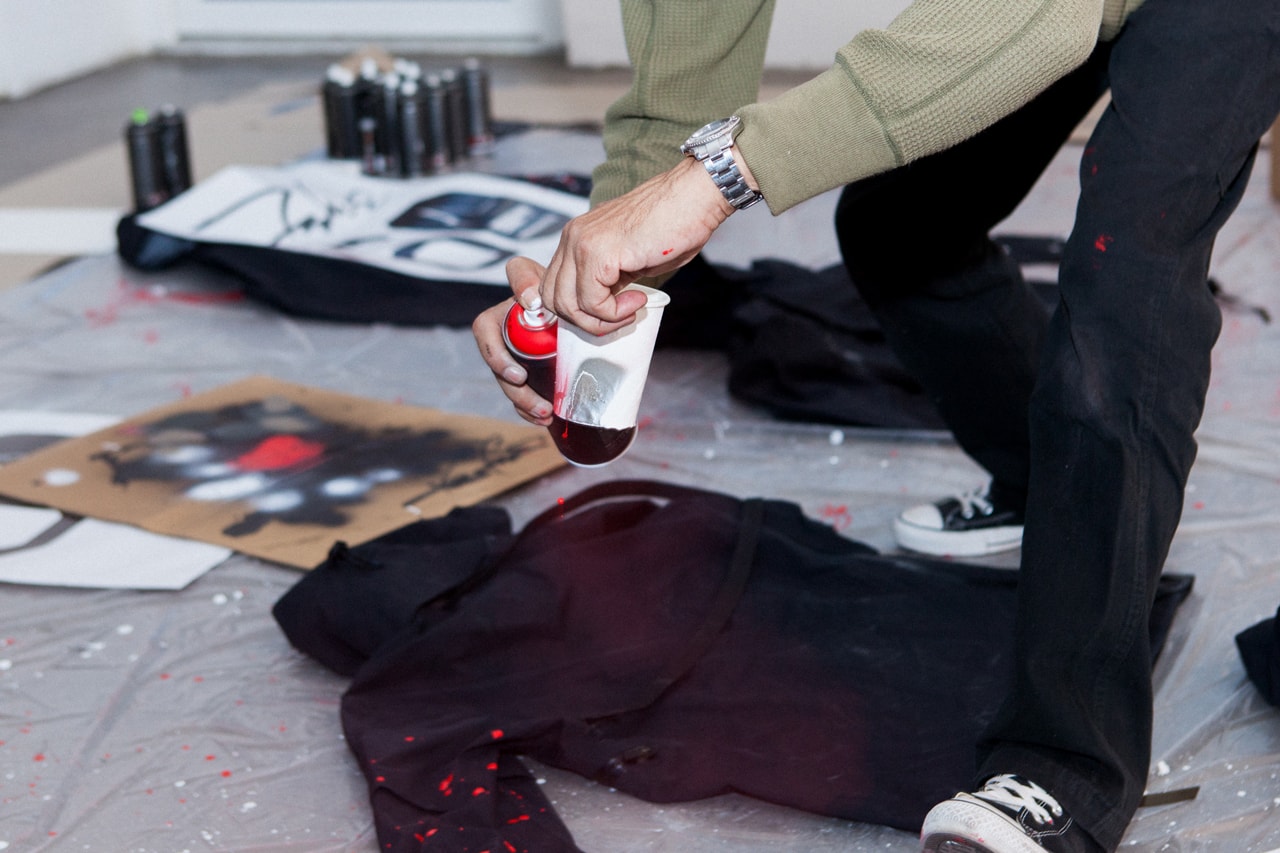 3 of 3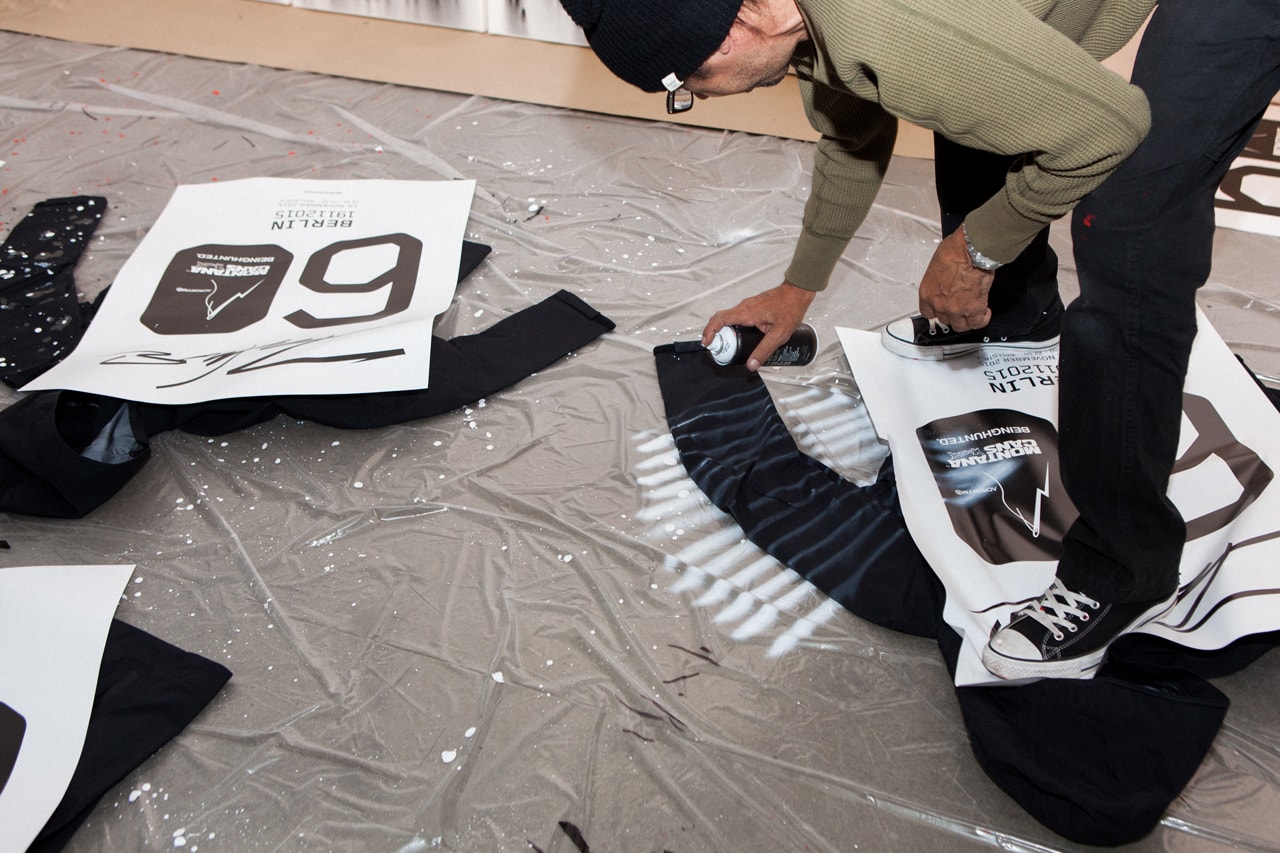 Would you care to explain the parallels you see between each other's work?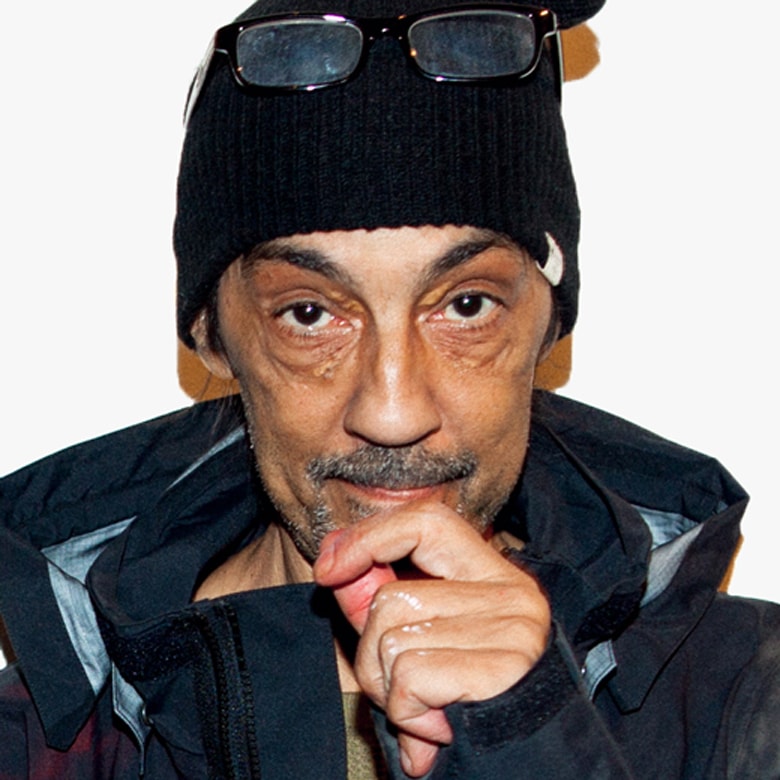 Futura
Certainly the art forms. Spray painting and art are a combination of stenciling, skill, ability, and can control for example and there is a certain level of technique that you have to bow to. But what's happening now is that younger artists are coming up and they have nothing to do with that school of art. Whether they're trained artists or just those prodigy-type kids that have a natural ability, they have no problem with scale and I believe that will mark the new arrival of technical ability in my field.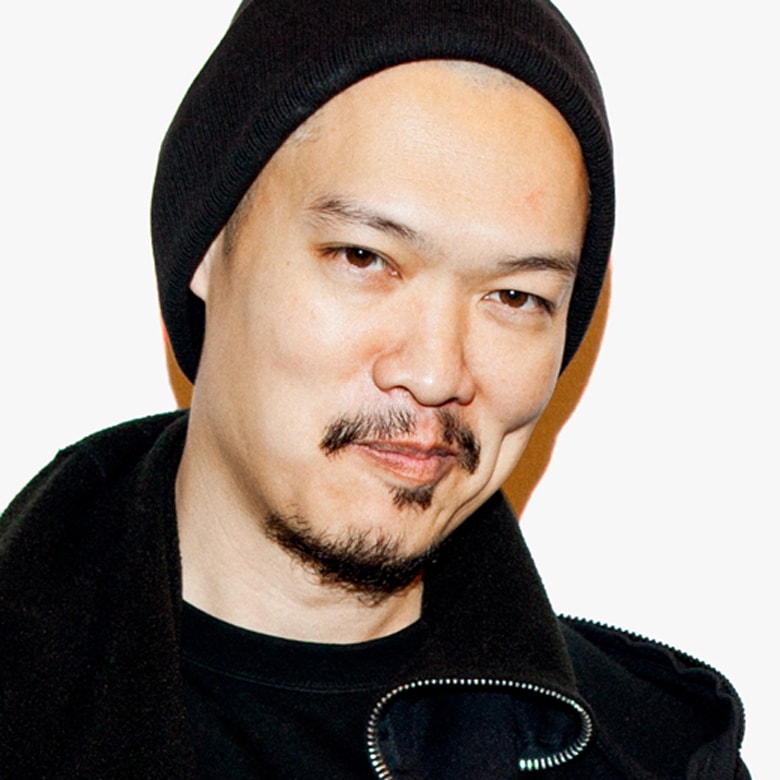 Errolson Hugh
For me, there are obviously immediate parallels between urban territories and the entire DIY thing of not being classically trained and simply teaching yourself a certain skill set. Futura and all those other guys, their work is so influential to me that it ultimately helped form my creative identity. I'm sure I absorbed it on some deeply subconscious level. I can't separate it out or articulate it and it is equally hard for me to consciously pin down. It's kind of just in there.
In terms of what we see and know of graffiti writers from years past, you could say that they relate to certain technical apparel brands. How does such a culture tie in with the world of graffiti and why does commercial branding like this keep cropping up?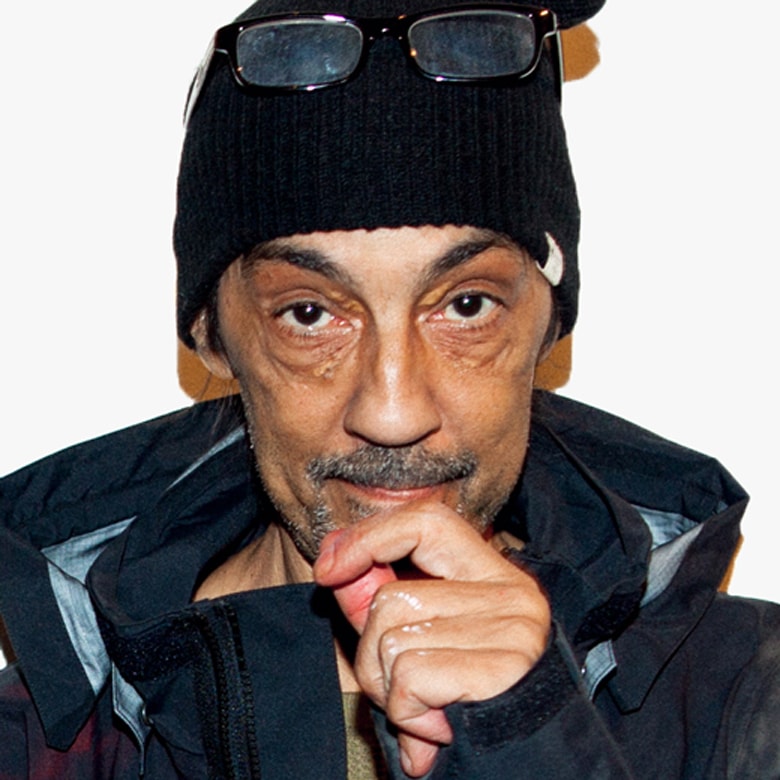 Futura
That's what I call "ghetto branding." It has nothing to do with graffiti. That's more like the shit hard kids rock in urban areas and in turn cause an influence. That's where that kind of youthful pressure of trying to fit in with the homies and being accepted by your peers comes from. It's understandable after all. I speak from experience, as I once too overdosed on that kind of mentality and thought I could be better at it than all you kids because I had access to shit. Despite people giving me free stuff, I don't particularly want it. Let me buy what I want. There's no thrill in that. There's nothing like that anymore that excites me… well, maybe free Star Wars tickets.
Is today's consuming digital media diluting what is "real?" Before, it was almost expected of you to climb higher and paint bigger just to be noticed, but nowadays it's easy enough to see it on Instagram and get the idea. How do you feel about this?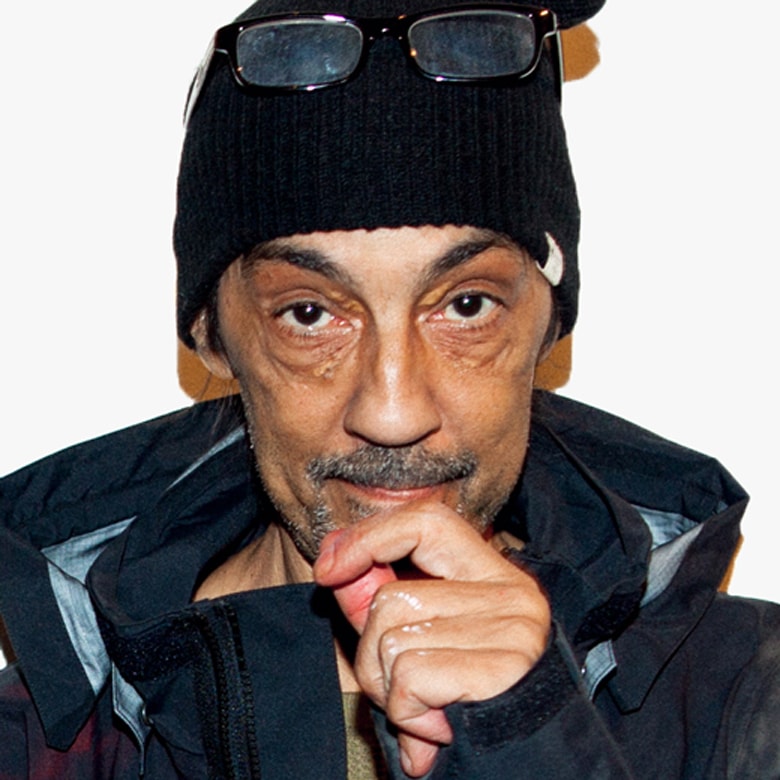 Futura
It's unfortunate and I saw it coming. When blogs really started to take over, people's ability to learn for themselves with firsthand knowledge became secondary information that was simply passed on. The environment that we're in today is very dismissive. People have a false sense of information and knowledge — more so knowledge, because the information is there.
---
1 of 3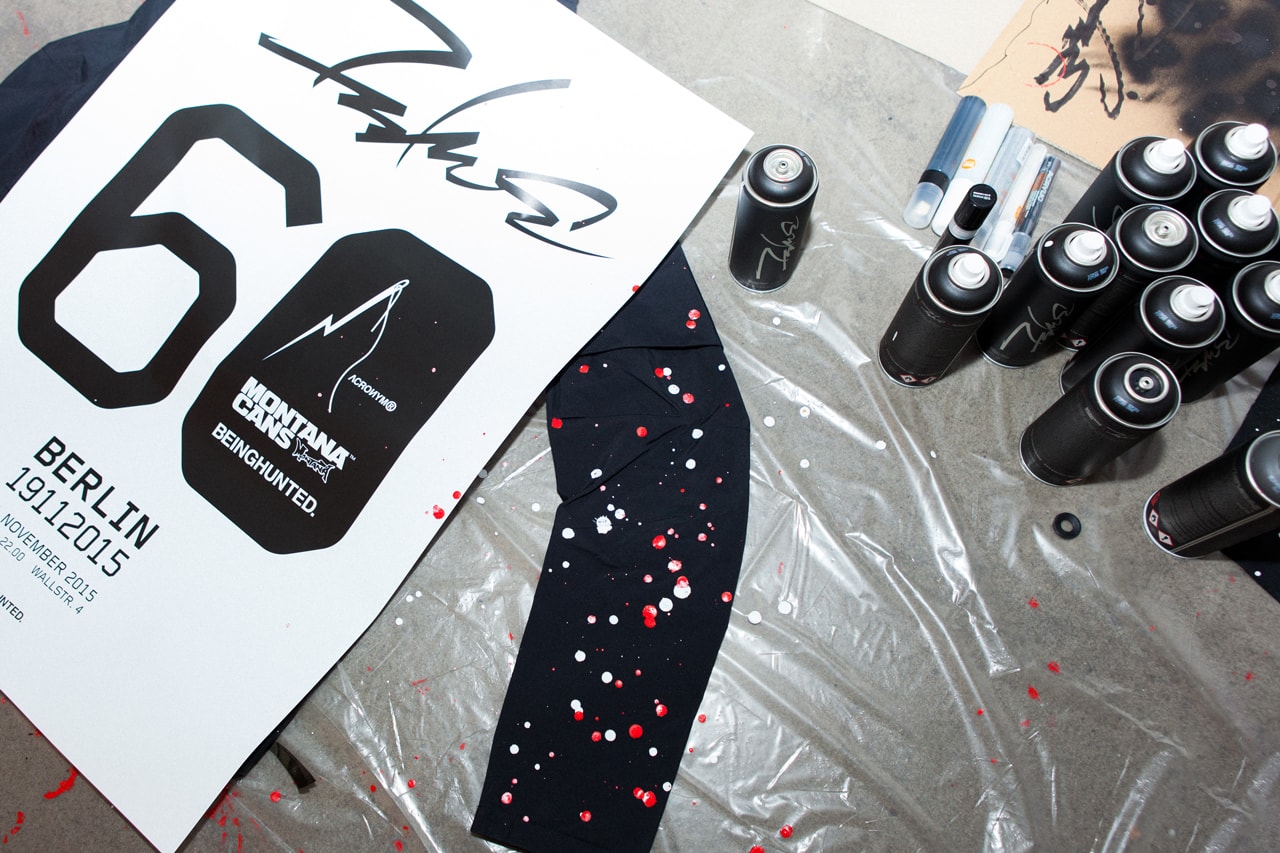 2 of 3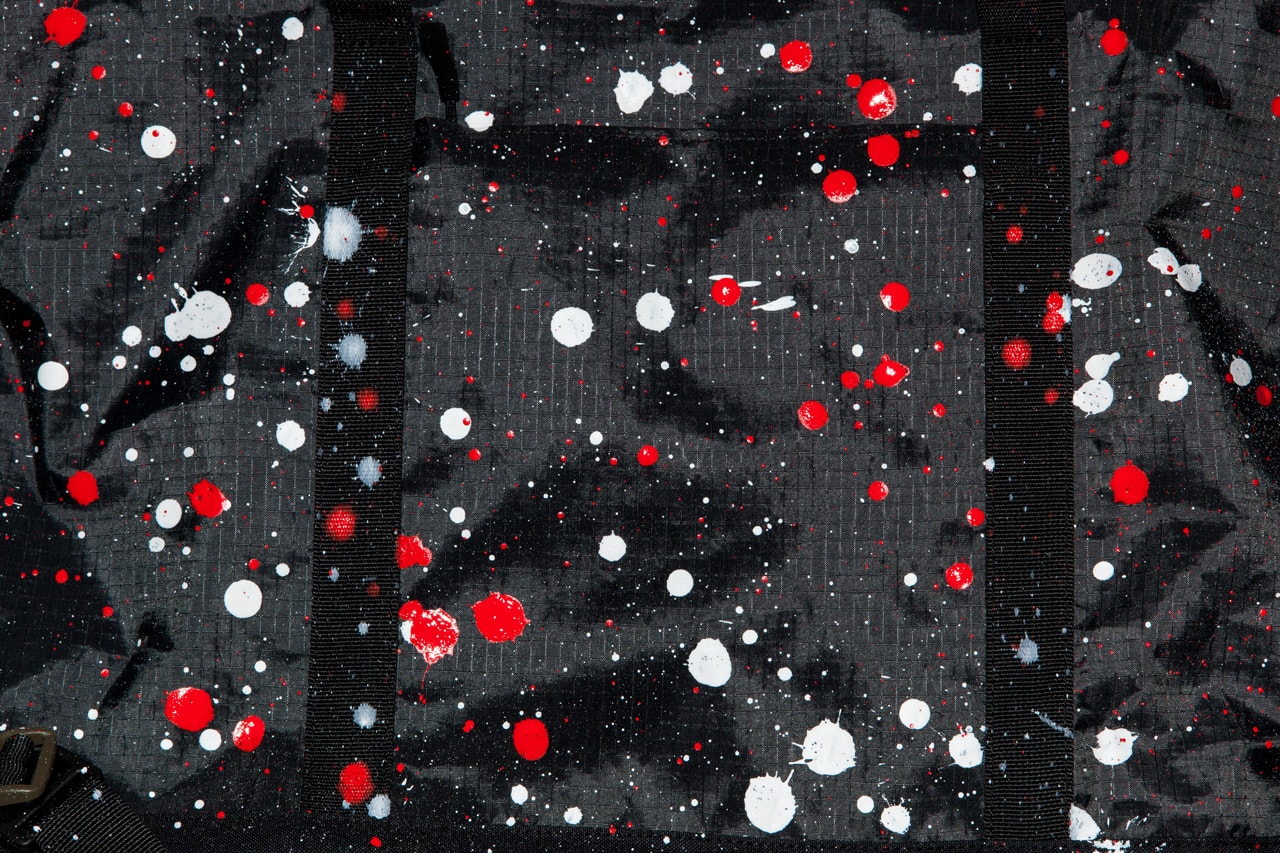 3 of 3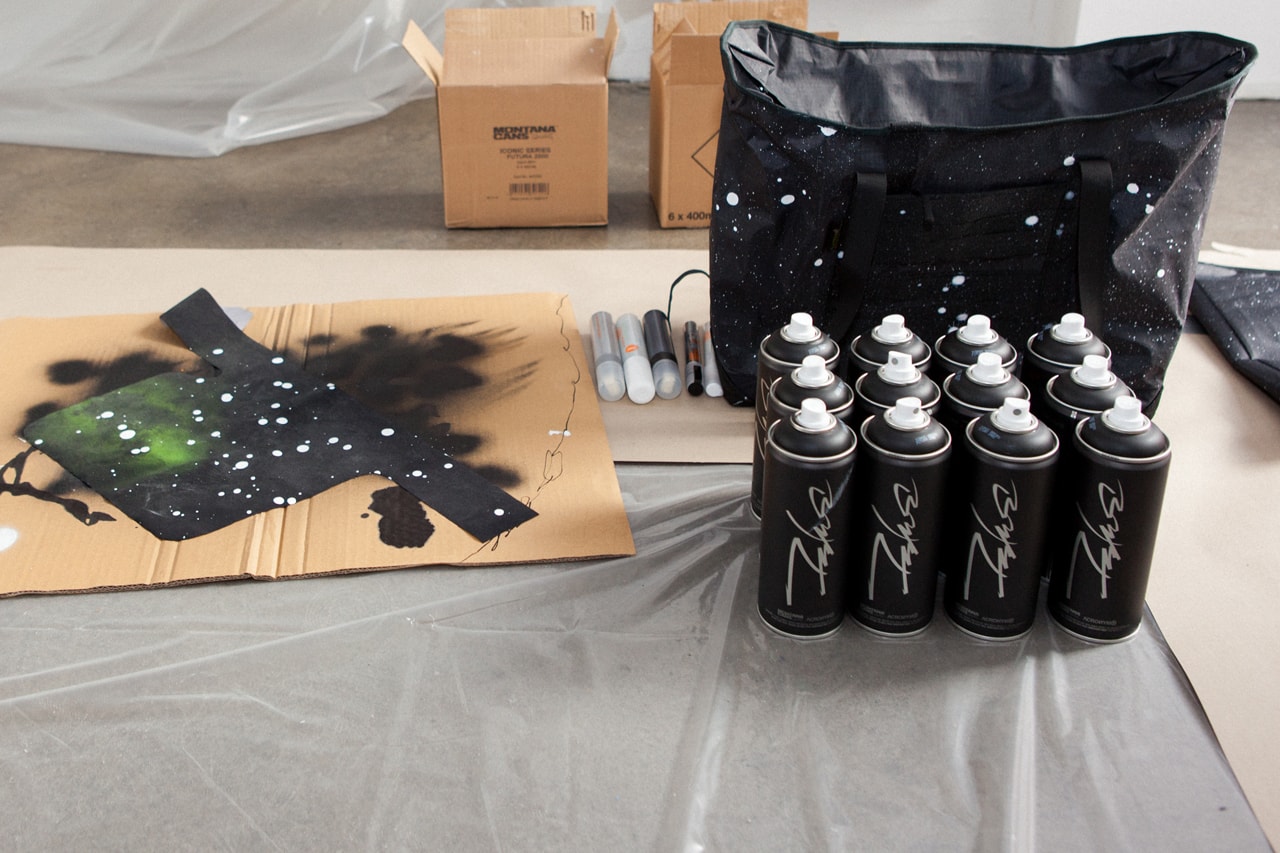 Errolson, your recent ACG release was described as "sports utility for the city." Why was it important to design such technically-driven collections for the modern city dweller?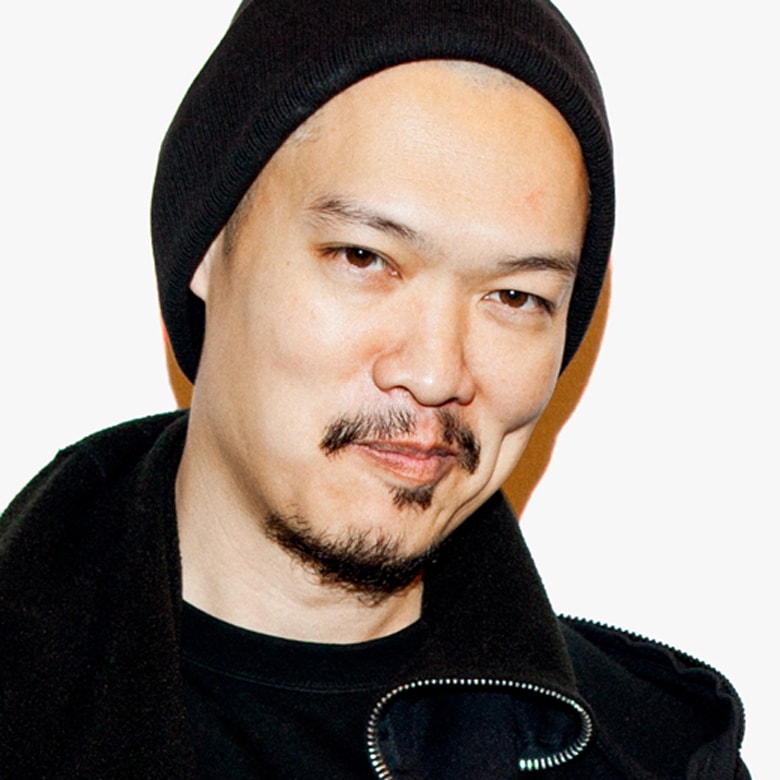 Errolson Hugh
Most of the clothing that we wear, we contextualize in different scenarios, be it sportswear, military gear or whatever. It's not really designed for the modern day. The modern day has different problems and it needs different solutions. Our frustration with those needs are being met through the work we try and produce at ACRONYM. It's a huge array of things, from micro-climate control to cultured identity. It's not something that you can easily put into words. I like to say to people that you can't really understand it (ACRONYM) unless you've had it for a month or two. Buy it, wear it, talk to me after you've worn it and then we can have a conversation. But you can't absorb that type of work via a photo or video. Really, you have to live with it, experience it and make it a part of your life.
Futura, why was ACRONYM chosen for this collaboration? What is it about Errolson's work that you value?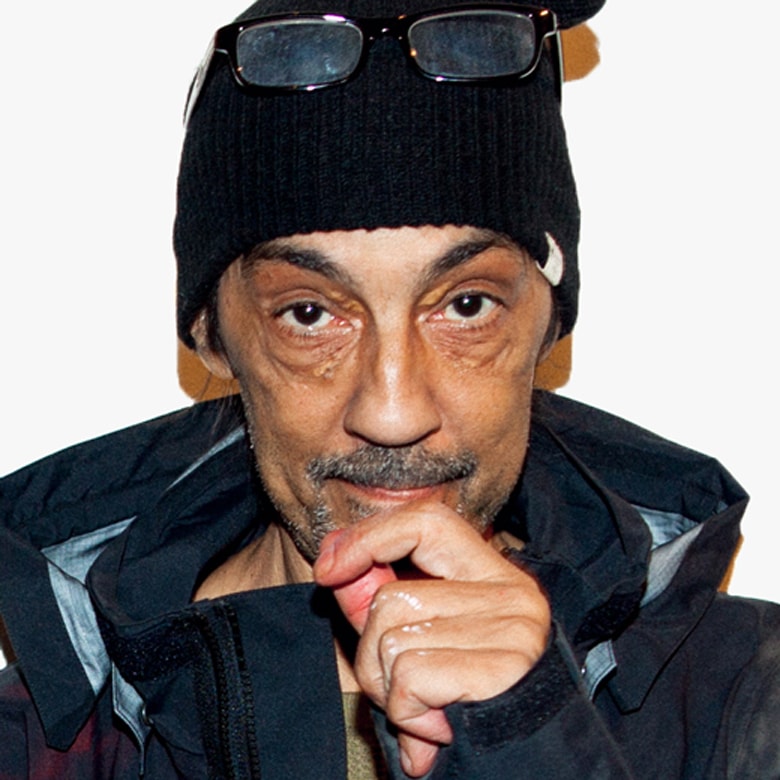 Futura
The attention to detail. It's all about a certain aesthetic. What are your likes and what are your dislikes? Me, I just happen to have an edge more towards military-type designs. It's just a product of my environment. Talking to Errolson: "Technicality; when you have the world that I remember with WTAPS, NEIGHBORHOOD and most of the guys in Japan, I was shocked. Those guys over there were doing things better than anything we were doing here." I believe Errolson is also a descendent of analysing such themes. It's also more than that, because for example, the ACRONYM M-60 jacket signifies how existing models are being taken and played with to become more adaptable – reconstructing and re-engineering stuff.
To round off our interview, tell us what you think is going to become the main environmental protagonist for graffiti and technical apparel in the future.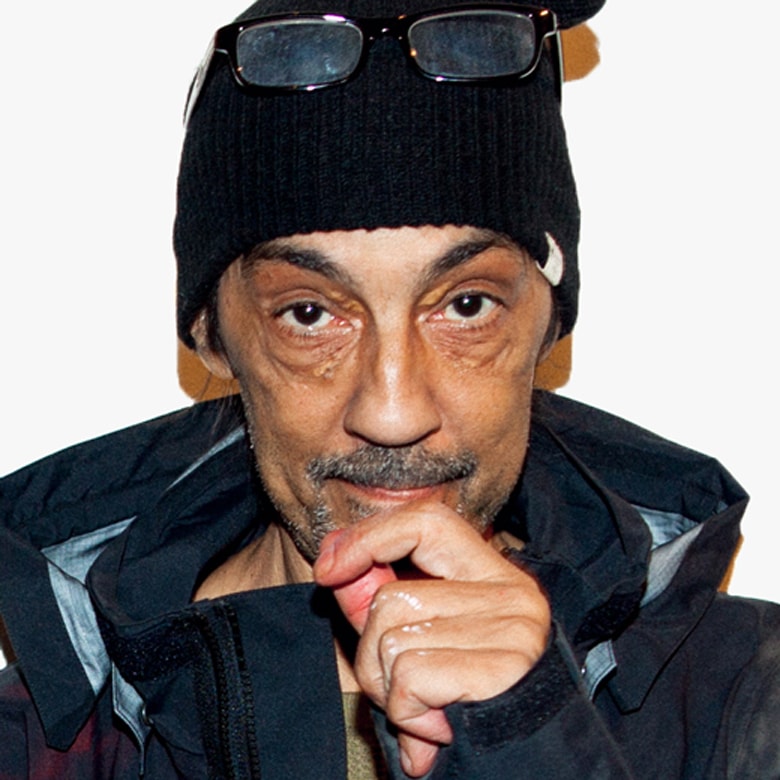 Futura
The elements themselves. The weather, surface conditions… and chemical reactions.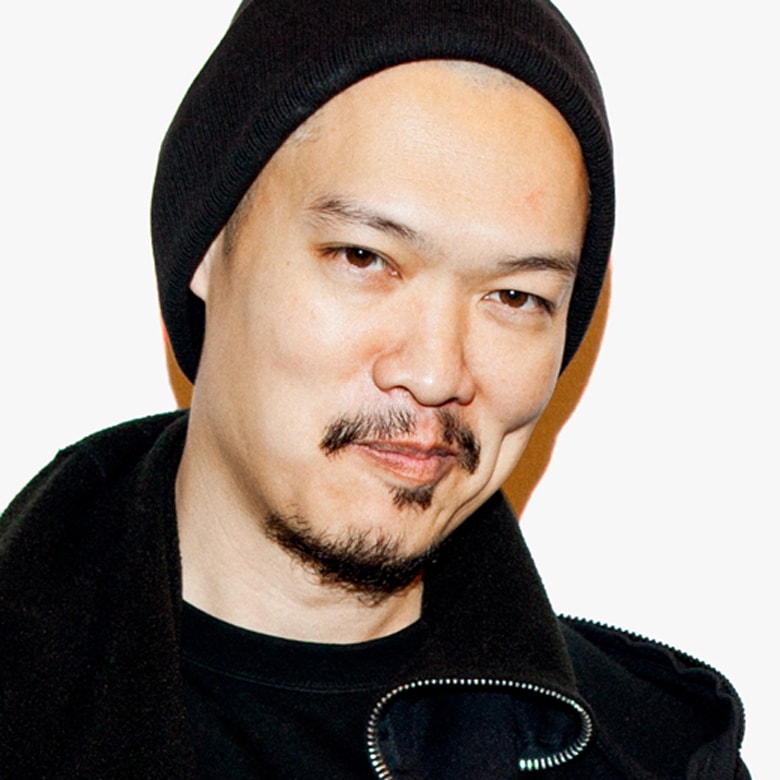 Errolson Hugh
It's the same thing for everyone that lives on this planet. It's the environment that's going to come back and bite everyone in the ass.
---