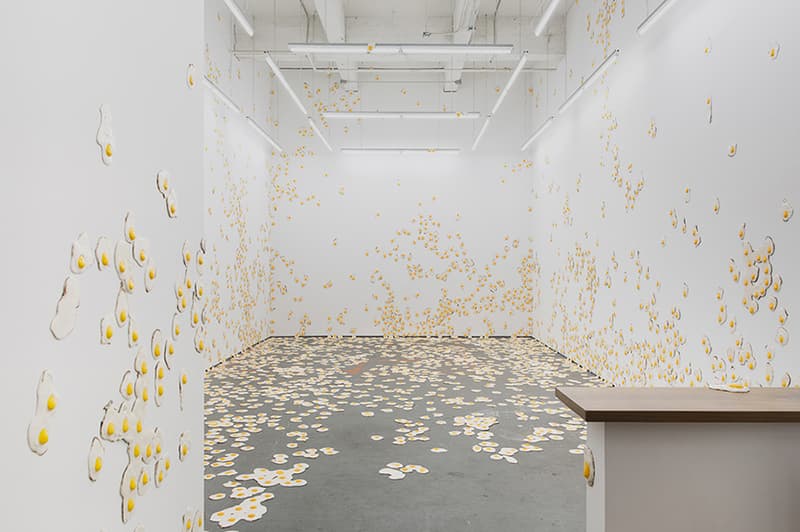 1 of 6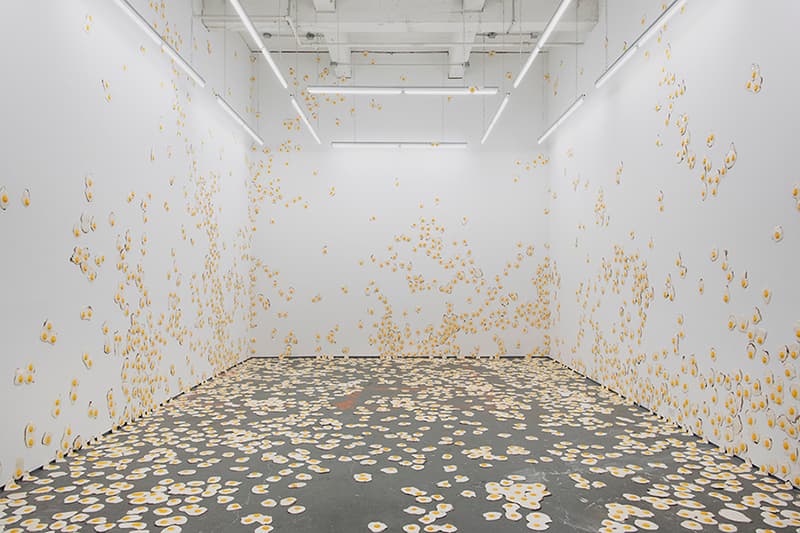 2 of 6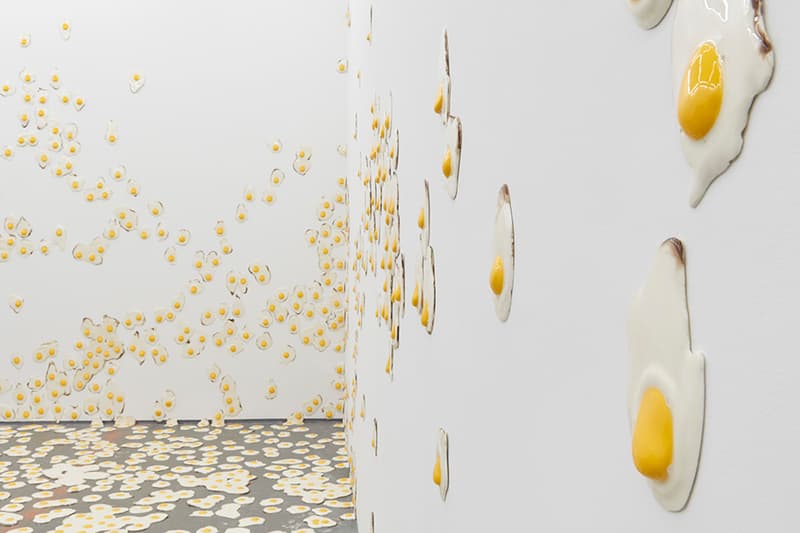 3 of 6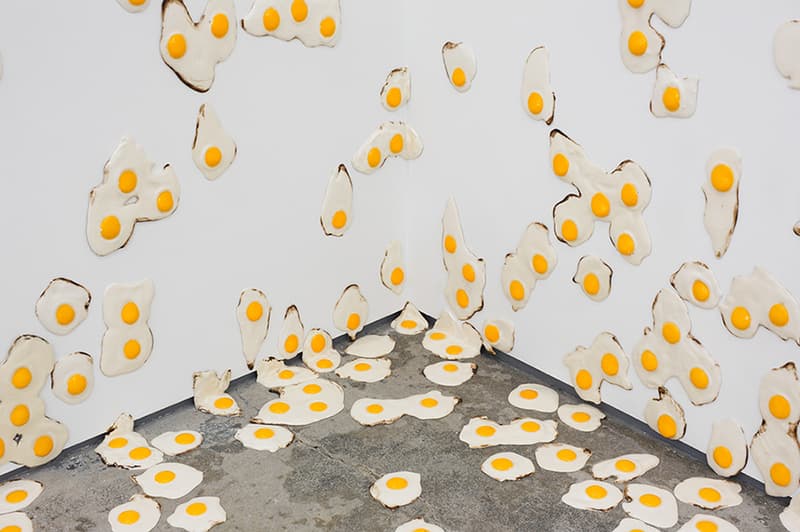 4 of 6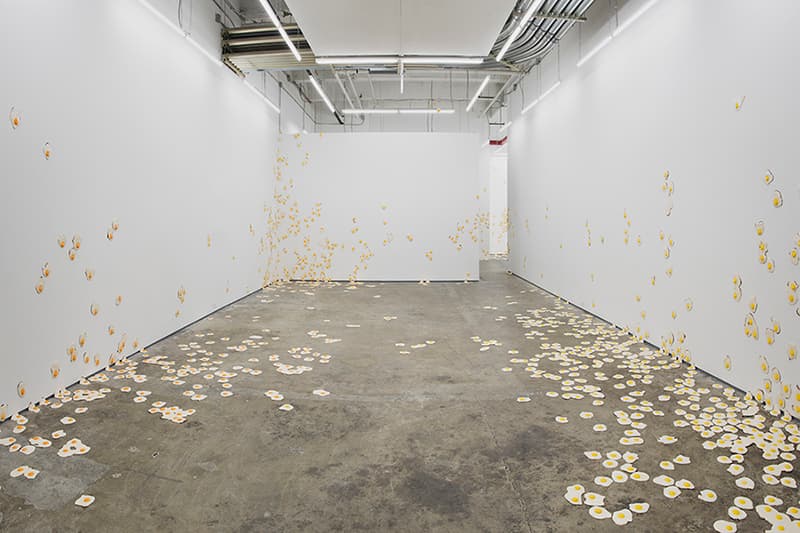 5 of 6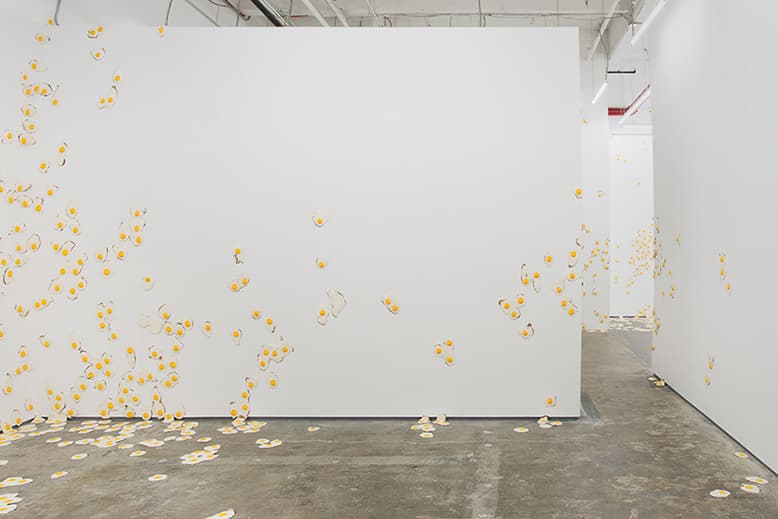 6 of 6
Christopher Chiappa Fills the Kate Werble Gallery Qith 7,000 Fried Eggs
"Livestrong."
---
Long Island City-based Christopher Chiappa has opened his third solo show at New York's Kate Werble Gallery — one that sees the gallery splattered with 7,000 fried eggs. Thankfully, however, the eggs aren't real. Instead, they're meticulously handmade sculptures that Chiappa crafted in his studio. Dubbed "Livestrong," the exhibition sees "a growing infestation that invades its surroundings" — the culmination of experiments that began five years ago with drawings and actual eggs. Says the gallery of the display:
Chiappa's fried eggs operate squarely within the uncomfortable intersection of these two symbolic legacies, mining the darkly humorous vein where perfection and failure meet. The title of his show, "Livestrong," confronts this duality, using a well-known cultural symbol as a metaphor for belief. There are no heroes; there never were. This is familiar territory for the artist, whose visual lexicon frequently revisits figures from his suburban childhood – such as Weber grills, basketballs, and Volvos — to plumb the psychological depths of these gestalt images of mundane but wholesome American exceptionalism.
"Livestrong" opened November 14 and will remain open through January 9, 2016.
Kate Werble Gallery
83 Vandam St.
New York, NY 10013
United States