Ronda Rousey vs. Holly Holm Fight Was Fixed Claims Former WWE Wrestler
From the industry's point of view.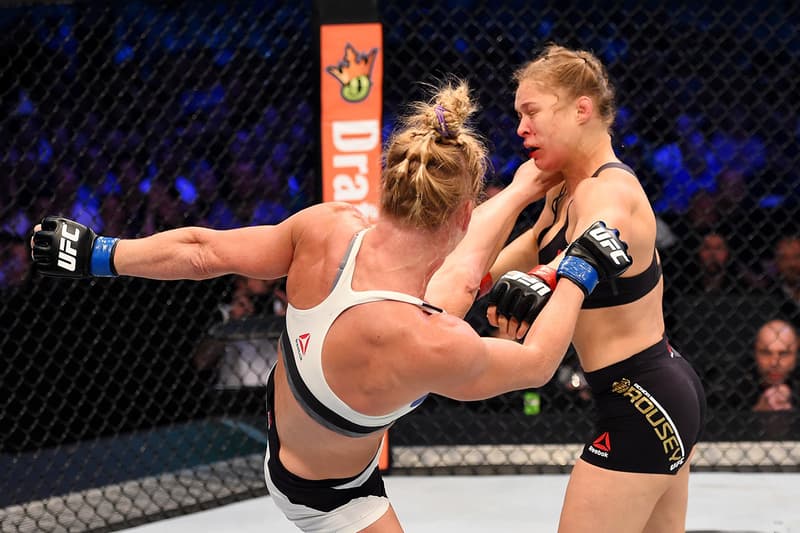 UFC made headlines around the world when Holly Holm knocked Ronda Rousey out with a high kick to win the UFC Women's Bantamweight Championship title at UFC 193 this weekend. It was a David and Goliath tale about the underdog defeating the invincible Rousey who was a three-year champion with an undefeated streak (some have come to conclude Holm hit Rousey with 50 pounds of force to the head).
Former WWE wrestler and ECW World Heavyweight Champion Taz recently shared that the final scenes didn't look right to him, and that the fight's outcome might have been a calculated move by Rousey. Taz shared via The Taz Show: Bodyslams and Beyond on CBC Radio:
"Why are some people not seeing this? This has been done in the wrestling industry for years. A guy or girl is going to take a break or go away, or has an injury that they have to tend to, whatever the reasons are, and they're a champion—you take the championship off of them. You do not want your champion sitting home or making a movie, 'Roadhouse 2' or whatever Rousey's going to do, or just needs a personal break, which she's earned. This girl's earned it. But you don't want that person sitting home for five, six, seven months with that championship. It's bad for business! Take the belt off her!
I'm telling you right now, that whole series, was the work. And I'm not sure who was in on it and who wasn't but I know this much: the ref probably wasn't in on it. Maybe he was I don't know. Rousey was in on it—and again, this is all my opinion. Holm might not have been in on it."