Reigning Champ Talks Its New Vancouver Store and the Importance of Retail
The Vancouver-based brand has opened a flagship store in its hometown.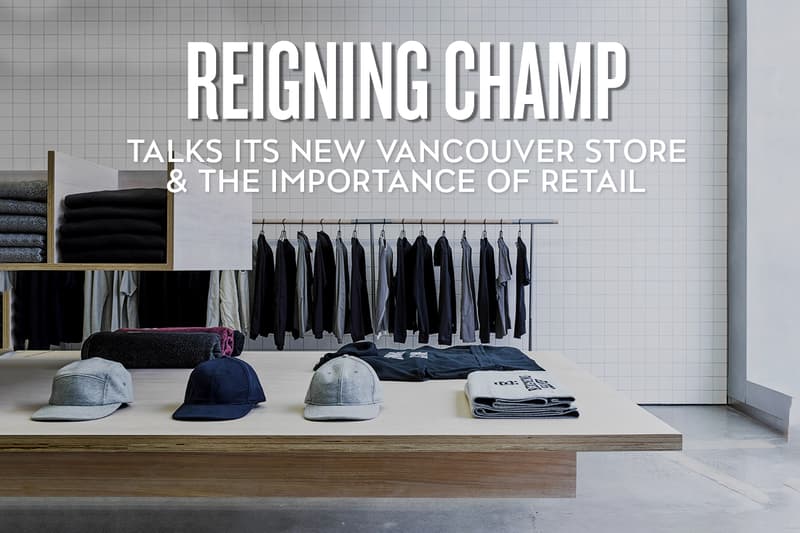 Since 2007, Reigning Champ has been designing and manufacturing clothing that is widely regarded as some of the best in the world when it comes to comfortable, quality basics. The Vancouver-based brand has built a loyal global following on the backs of its original fabrics, and durable, high quality garments that are inspired by the climate, landscape and community of the coastal Canadian city it calls home. Now, after eight years of selling its wares via third party stockists and online, Reigning Champ has made what Marketing Director Doug Barber calls "the single largest investment we've made in the brand" by opening a flagship store in its hometown.
Taking over an existing space on Vancouver's West 4th Avenue, the new store is a fitting physical reflection of the clean simplicity that is a pillar of the Reigning Champ brand. Designed by renowned Canadian architect Peter Cardew, the space features high ceilings, white tiled walls and concrete floors that act as the perfect backdrop for the anything-but-basic-basics.
We stopped by the recent store opening and chatted with both Barber and Cardew about the new space, how it all came together, and what this means for Reigning Champ.
1 of 3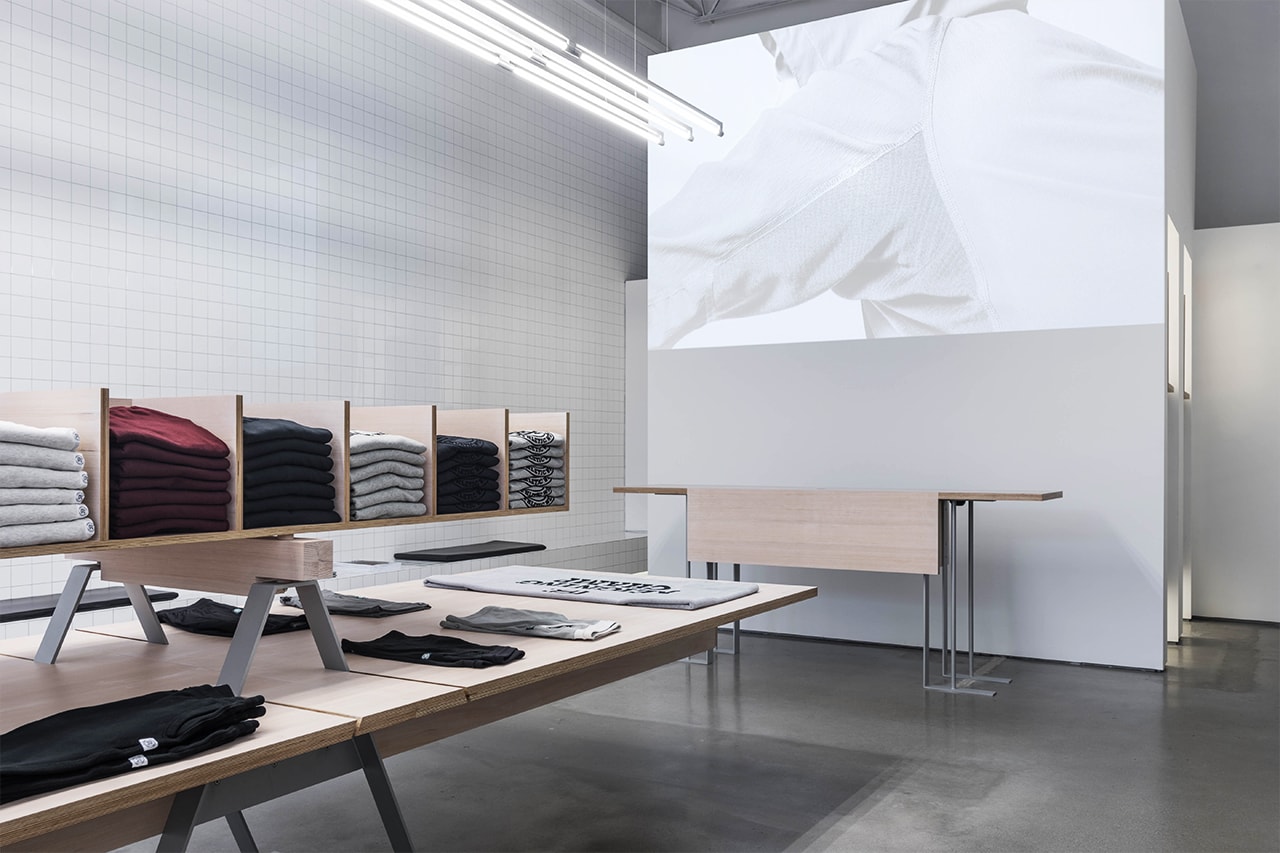 2 of 3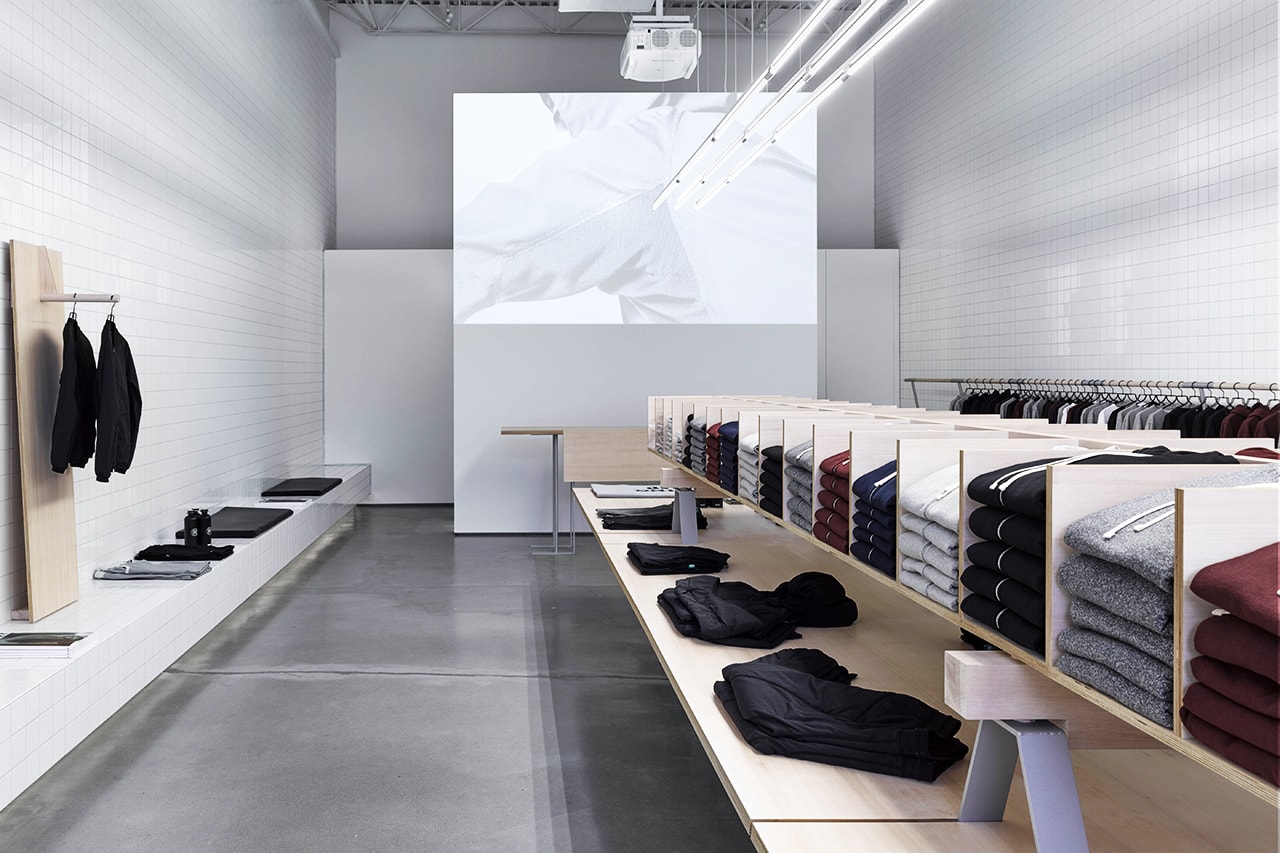 3 of 3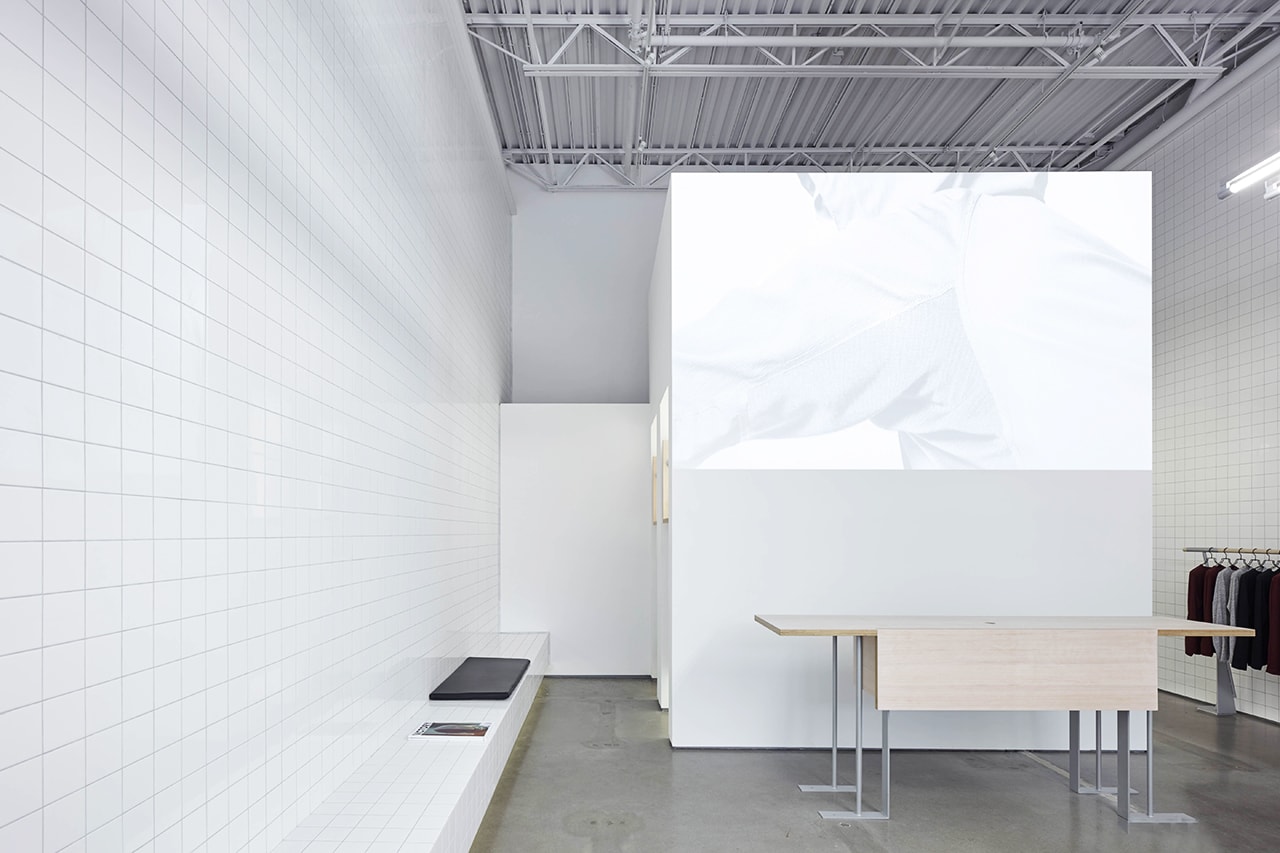 What does it mean for Reigning Champ to now have its own dedicated retail space?
DB: Having our own space was necessary for a couple reasons. We needed enough space to showcase the line in its entirety. We also wanted to further communicate our brand message — respect the details, master simplicity — through the design and finishing details of the store.
What can you tell us about the space and how the design concept came together?
DB: When we decided to open a store we knew we wanted to work with Peter Cardew. Peter is a award-winning architect who's aesthetic is aligned perfectly with ours: his use of classic materials and subtle design elements reflects our design philosophy to a tee. Working with him just made sense.
PC: I knew their product before I knew them; I really like their product because it reflects a lot of the things I like in design — detail, simplicity. I like to do architecture in the same way. Not flashy, understated and functional but hitting it on the head. I just got one of the heavyweight sweatshirts and it's wonderful.
1 of 2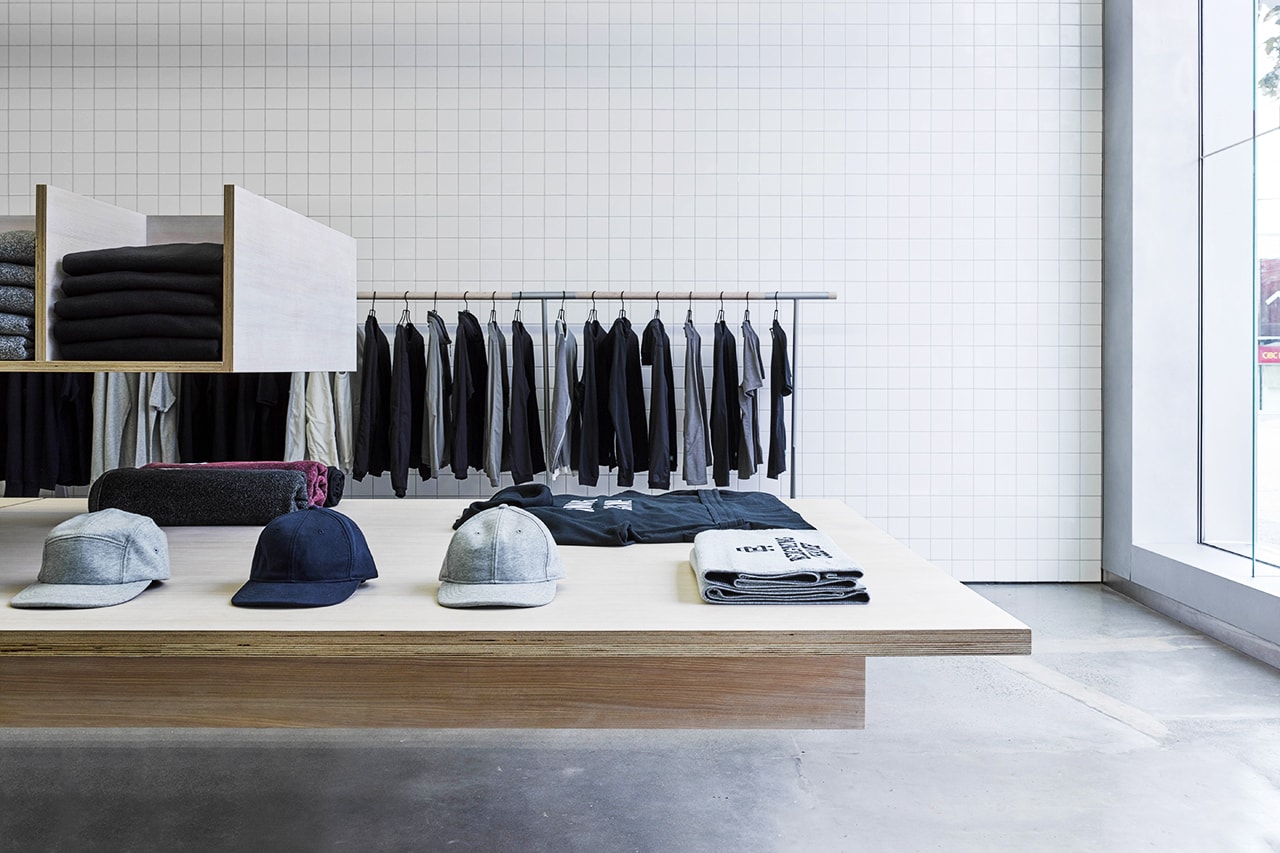 2 of 2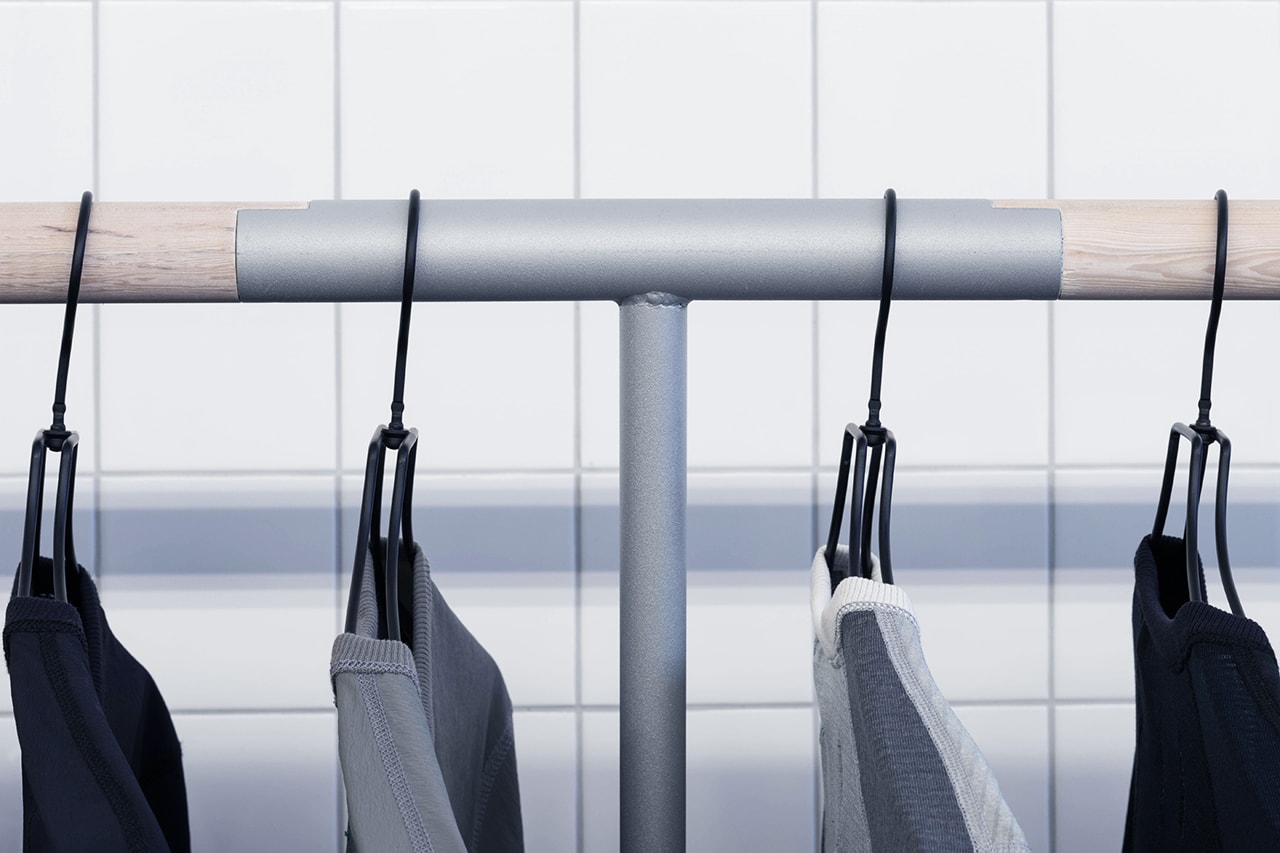 Peter, would you say that this is different to some of the other projects that you work on?
PC: I always choose different things so everything is different whether its office buildings, restaurants, houses. The approach to design is the same whether you are doing a small house or a 10,000 square foot house. It doesn't really matter what the label is on the type of property, you have to understand your clients and try to deliver.
What are some of the key design elements in the space?
PC: The clothing has its roots in athletic wear, but I didn't want to completely emulate a gym, just subliminally evoke it which is where the look comes from. The change rooms were made from my own observation in stores. I hate having to leave the change room to get another size. So I designed these doors that are a bit lower on the top so that sales associates can pass items over easily. And with these (feature blocks on the side walls), they are supposed to look like they are casually done. I didn't want to drill into the wall or anything, so they are held together with industrial strength Velcro. But it's hidden, and just gives it a very relaxed look with no screws or anything.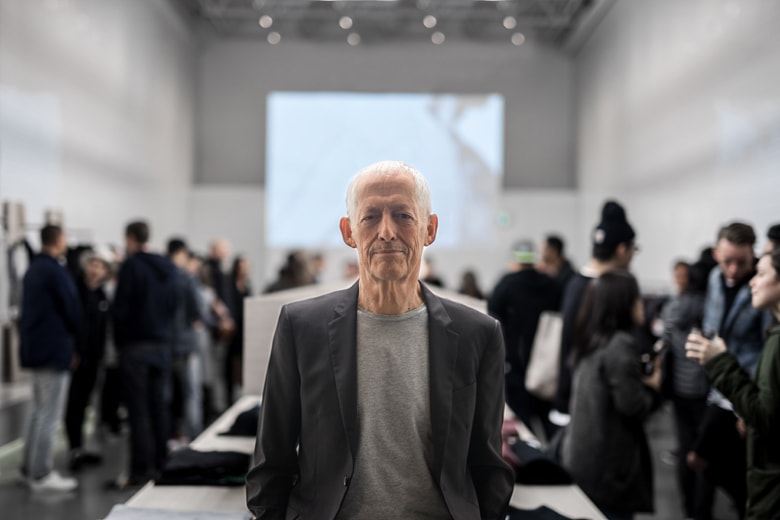 How important is it to have a brick and mortar store, even for a brand such as yours that does a lot of business through wholesale and online?
DB: Having a brick and mortar location allows us to fully communicate who we are as a brand, and it also allows us to directly communicate with our customers. It's nice to hear their feedback on what they like and don't like. Having that direct communication is extremely important.
Will you open more stores?
DB: Our primary focus is to communicate who we are as a brand. The best way for us to do that is through improving our online presence and opening additional brick and mortar stores. There will be additional locations in the future.
If you are in the Vancouver area, you can visit the Reigning Champ store at:
Reigning Champ
2119 West 4th Avenue
Vancouver, BC V6K 1N7