Listen to OVO Sound Radio Episode 9 With Skepta & DJ Khaled
Skepta drops three new tracks. Mix track listing included.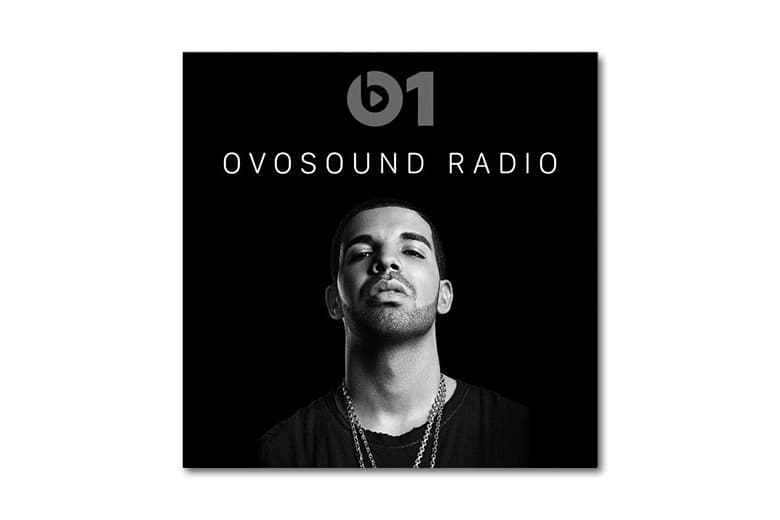 OVO Sound Radio brought in artist guests Skepta and DJ Khaled for a special Halloween mix. Oliver "40" El-Khatib started off the program followed by a hip-hop and grime mini-mix from Skepta that includes three new tracks, including a freestyle over Atlanta rapper Sy Ari Da Kid's "Bankroll" and a remix of Drake and Future's "Jumpman." DJ Khaled then took over with a rich selection of old school hip-hop from names like Mobb Deep, Big Punisher, Nas, JAY Z, Pete Rock, before ending with an Eric Dingus mix of original instrumentals. Listen to Episode 9 over at Apple Music and view DJ Khaled's full track list below.
OVO Sound Radio Episode 9 DJ Khaled mix tracklist:
Fat Joe – "Deep Cover"
Snoop Dogg & Dat Nigga Daz -"Gin and Juice"
Nas – "Hate Me Now" ft. Puff Daddy & Neil Dominique
Jay-Z "Heart of the City (Ain't No Love)"
Rick Ross – "Hustlin'"
Lil Wayne – "Money on My Mind"
Drake – "Lord Knows" ft. Rick Ross
DJ Khaled – "Brown Paper Bag" ft. Dre, Fat Joe, Jeezy, Juelz Santana, Lil Wayne & Rick Ross
Mobb Deep – "Shook Ones PT. II"
Mobb Deep – "Quiet Storm"
The Notorious B.I.G – "Hypnotize" (DJ Khaled Remix)
Three 6 Mafia – "Who Run It" (Fully Loaded DJ Khaled Remix)
C-Murder – "Down for My NIggaz" (DJ Khaled Remix)
JT Money – "Hi-Lo" (DJ Khaled Remix)
DJ Khaled – "Go Hard (Remix)" ft. Jay Z, Kanye West & T-Pain
AZ – "Mo Money Mo Problemz (Homicide)"
Notorious B.I.G – "Notorious Thugs" ft. Bone Thugs-n-Harmony
DJ Khaled – "I'm So Hood (Remix)" ft. Big Boi, Birdman, Busta Rhymes, Fat Joe, Jeezy, Ludacris & Rick Ross
DJ Khaled – "I Don't Play About My Paper" ft. Future & Rick Ross
Geto Boys – "Mind Playing Tricks on Me"
Snoop Dogg – "Tha Shiznit"
Soul II Soul – "Back To Life"
Pete Rock – "They Reminisce Over You (T.R.O.Y.)" ft. C.L. Smooth
Ludacris – "Southern Hospitality" (DJ Khaled Remix)
2Pac – "Hail Mary" (DJ Khaled Remix)
DJ Khlaed – "We Takin' Over" ft. Akon, Birdman, Fat Joe, Lil Wayne, Rick Ross & T.I
Nas – "The Message"
Nas – "Life's a Bitch" ft. AZ
Rick Ross – "Free Mason" ft. Jay-Z & John Legend
DJ Khaled – "I'm on One" ft. Drake, Lil Wayne & Rick Ross
DJ Khaled – "Gold Slugs" ft. August Alsina, Chris Brown & Fetty Wap
Ken Jones – ?
Big Punisher – "Twinz (Deep Cover '98)"